Best Glue Sticks In 2022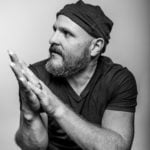 This product guide was written by Andrew Marshall
Last Updated
June 4, 2020
Andrew Marshall
Andrew Marshall is a writer, painter, photographer, and filmmaker. He primarily writes about the outdoors, though like most writers he's interested in just about everything. Andrew is a long-distance athlete with a passion for running and walking up and down mountains. Born and raised in the southeast, he now lives high in the Sierra Nevada with his wife and a freakishly large orange cat.
GearHungry may earn a small commission from affiliate links in this article.
Learn more
If you're a teacher, parent, or just love to do arts and crafts at home, you need the best glue sticks to make your creative ventures more enjoyable. Just like coloring pencils, drafting tables, and sketchbooks, glue sticks are an essential part of the creative process, while also offering a range of other benefits, too.
From scrapbooking your adventures around the world or making a keepsake for every significant milestone in your child's life, they are crucial for keeping at home. Likewise, for the classroom, it gives you students the chance to indulge in their creativity and set them up for a life of curiosity and imagination. From your traditional glue sticks to brand new formulas, here is something for every need.
The Best Glue Stick
Elmer's All Purpose School Glue Sticks
The Elmer's All Purpose School Glue Stick is our best choice for the best glue sticks available. It's perfect for those passionate about crafts, as well as ideal for classrooms as it comes in a 30 count pack so you can make sure nobody needs to share a glue stick between two, or even three students.
It bonds to a wide range of materials, including paper, cardboard, and display boards, giving you the versatility you need for a range of crafts. Furthermore, it's washable so you won't ruin your clothes, and the formula is also non-toxic and acid-free. The fast-drying design will also ensure quality as soon as you stick it to the surface. If you're looking for an option that provides superb versatility for both professional and personal use, there is no better option available. This is definitely a must-have product to have in your pencil case.
Key Features:
Able to bond to most materials including paper, foam, cardboard, and lots more
Washable and easy to remove from clothes, fingers, or surfaces
Non-toxic and acid-free makes these glue sticks utterly safe for children
Dries clear for an excellent finished project
Clump-free
Specification:
Brand

Elmer's

Model

E556

Weight

1.23 Pounds
Elmer's Clear Repositionable Glue Stick
Available in a variety of pack sizes, Elmer's Clear Repositionable Glue Stick gives you superb variety and is perfect for smaller children who are prone to making mistakes. While it dries relatively quickly, you can still remove and relocate the material if you or your students make a mistake.
The smooth application is easy to use, and it also boasts a mess-free formula that dries clearly. It's also ideal for scrapbooking, as the photo-safe glue won't damage the back of photographs so your precious memories can stay precious and look attractive once you've stuck them in. All these features combine to provide a fantastic solution for classrooms, and as it is washable, you can clean it away with ease to prevent any damage to clothes and keep it off their skin. If you love arts and crafts, you will love our list of the best craft knives, too. 
Key Features:
Permanent adhesion achieved in approximately 60 seconds, before which you can reposition your materials
Smooth application with no clumps
Dries clear for an invisible adhesion
Non-toxic and photo-safe formula
Washable
Specification:
Brand

Elmer's

Model

E4061Q

Weight

3.98 ounces
AmazonBasics Purple Washable School Glue Sticks
If you're looking for some of the best large glue sticks available, the AmazonBasics Purple Washable School Glue Sticks is just for you. Again, you've got the option of a range of pack sizes to appeal to all classroom or personal craft needs, while the effective adhesive gives you confidence that anything you stick will stay firmly in place.
It's easy to wash away should you get any on the table, your hands, or your clothes, while the safe and non-toxic formula means that there is no risk of getting sick when using it. This gives you peace of mind and guarantees an easy cleanup at the end of the lesson so you can move onto the next class without delay. The twist base is also straightforward and ideal for all ages, while the cap clips back securely to ensure durability. If you prefer working with wood, check out our reviews of the best wood glues on the market, as well.
Key Features:
Appears purple on application but dries clear
Easily washes off the skin, clothes, and other surfaces
Safe and non-toxic formula
Covered by the AmazonBasics 1-year warranty
Able to bond to a variety of materials including paper, cardboard, photographs, poster board, fabric, and more
Specification:
Brand

AmazonBasics

Model

E5007

Weight

2.11 ounces
Gorilla Kids Disappearing Purple Glue Sticks
The Gorilla Kids Disappearing Purple Glue Stick comes from the same company that bought you the heavy-duty Gorilla Glue you may have used in home improvement projects and repairs. This version is the perfect classroom companion and comes with a range of sizes to choose from, with the choice of a single pack of six all the way to 24 glue sticks.
The strong adhesive is just what you'd expect from Gorilla, and it also uses the user-friendly disappearing purple formula to prevent wasted glue and increase longevity. It is acid-free and photo-safe, making it suitable for scrapbooking or journaling, and it dries quickly to prevent peeling, which makes sure that all your crafts look as wonderful as you envisioned them. Make sure to have a reliable utility knife for your projects, too.
Key Features:
Glue appears purple on the application, dries clear
Able to bond a considerable range of materials including paper, card, fabric, foam, photographs, display board, felt, sequins, googly eyes, and so much more
Acid-free, non-toxic, and photo-safe formula
Washable
Sticks quickly and firmly
Specification:
Brand

Gorilla

Model

2614401

Weight

3.98 ounces
The Avery Glue Stick comes in a convenient pack of six that represents excellent value for home use. You can keep on in your pencil case, another at your home office desk, and keep the rest in a drawer ready for whenever you need them.
The smooth application makes it easy to use, and it bonds securely to a wide range of materials and surfaces that include paper, photos, cardboard, foam board, and even fabric or glass. This range demonstrates fantastic versatility and makes it a must-have for artists. It's safe for children to use because of the non-toxic and acid-free formula, and the larger size means it's ideal for bigger projects, covering more surface area at once so you can save time and minimize how much glue you need with every project. You may also like some of the best PVA glues from our list, so check them out.
Key Features:
Appears white on the application, dries clear
Smooth, clump-free application
Able to bond to a variety of materials including paper, cardboard, foam, fabric, glass, photographs, and more
Non-toxic, acid-free, washable formula
Specification:
Brand

Avery

Model

98073

Weight

2.12 ounces
Elmer's Disappearing Purple School Glue Stick
Perfect for classrooms and home use, the Elmer's Disappearing Purple School Glue is a high-quality option that comes in a variety of packs sizes that ranges from a single glue stick to a 60 count set for all of your craft needs.
The disappearing formula takes the guesswork out of projects and also saves wasting glue so you can increase longevity and budget more easily. There are also 3 sizes to choose from, with Standard, Large, and Jumbo options available for all ages and demands. After application, the purple glue dries clearly to keep every creation looking perfect, while the mess-free design makes it more appealing than liquid glue or super glue. It's washable and safe to use, too.
Key Features:
Range of pack sizes
Disappearing formula helps kids
Dries clearly
Mess-free design
Washable
Non-toxic
Specification:
Brand

Elmer's

Model

E555

Weight

1 pound
Elmer's CraftBond Glue Sticks
Elmer's CraftBond Glue Sticks is a handy pack of 4 that is ideal for the home but could also be useful as a backup set should your kids or student lose (or ruin) the classroom glue sticks. Its colorless drying formula won't interfere with the craft itself, and this maintains the attractive appeal that even kids strive for with their projects.
It's arguably the best choice for arts and crafts thanks to the CraftBond formula which sticks securely to a variety of materials. These materials include photos, cardstock, and stationery such as craft and printer paper. Aside from this, it's repositionable and provides a permanent bond to ensure satisfaction and durability, while the simple twist base makes it easy to control how much glue you need to use every time with no wastage or uneven smearing.
Key Features:
4 count
Colorless drying
Bonds to a range of materials
Non-toxic, acid-free, photo-safe
Repositionable and permanent bond
Quick and easy to use
Specification:
Brand

Elmer's

Model

E4020

Weight

0.17 ounces
Scotch Permanent Glue Sticks
A certified giant of the stationery world, it's no surprise that the Scotch Permanent Glue Sticks is our premium choice for the best glue sticks. It offers variety for a wide range of needs and it is available in several pack sizes so you can find the perfect choice for whatever environment.
Its fast-acting design will ensure that it bonds securely to the material, whether that's paper, photos, or similar lightweight items. The formula is also safe for children to use and non-toxic, while the acid-free feature means it won't damage or yellow the paper even after several years. Should you (or someone else) make a mess, it's easy to clean away with warm water and a damp cloth, which gives you one less thing to worry about when trying to supervise an over-excited classroom. For some other must-have arts and crafts products, check out these top electric pencil sharpeners.
Key Features:
Range of pack sizes
Fast bonding
Safe for children
Acid-free and non-toxic
Easy to clean
Suitable for paper and photos
Specification:
Brand

Scotch

Model

6008-18

Weight

12.5 ounces
Cra-Z-Art Washable Glue Sticks
The Cra-Z-Art Washable Glue Sticks comes with 2 pack sizes to select which range from 2 count or 3 count. While this doesn't provide the comprehensive potential of other options, it still makes it useful for home use, and you can also take them on your trips or keep one at the office.
Again, you can enjoy the straightforward and easy cleanup, whether that's on your hands, your desk, or your clothes, and the acid-free formula is safe for all ages. It's also non-toxic for further peace of mind. The school-quality adhesive will ensure you can save glue by not needing to apply and then reapply to keep it in place and the twist base is trouble-free, while the secure cap keeps it in the best condition. Make sure to check out our reviews of the best mechanical pencils you might like, too.
Key Features:
2 pack sizes
Washable
Acid-free formula
Safe and non-toxic
School quality adhesive
Easy twist base and secure cap
Specification:
Brand

Cra-Z-Art

Model

11303

Weight

0.63 ounces
Colorations Washable Premium Glue Sticks
Our best value pick is the Colorations Washable Premium Glue Sticks, which is one of the most convenient choices for teachers stocking up for the new school year. There are 3 pack sizes to choose, 12, 30, and 50 count, so no matter the size of the classroom everyone has a glue stick to use.
The formula boasts clear drying, while the easy application is smooth to prevent any missed spots that could affect durability. This also means there is no mess, saving time at the end of the lesson as well as no angry phone calls from parents complaining about the state of their kids' hands. For convenience, there's also a storage tray included, so you can make sure all the glue sticks come back home once everyone finishes using them. For those day when you are feeling creative, here are some lovely adult coloring books you will enjoy.
Key Features:
Range of pack sizes
Clear drying
Easy application
Fully washable
Storage tray included
Smooth, no-mess application
Specification:
Brand

Coloration

Model

PRESML

Weight

1.4 pounds
Glue Stick Buying Guide & FAQ
Features To Look For In Glue Sticks
Size - There are several reasons to consider which size glue stick you purchase. The most obvious reason is that larger jumbo glue sticks have more glue within the chamber, and will, therefore, last longer. However, because they are bigger, they may provide too much coverage and therefore would not be suitable for more intricate craft demands.
Similarly, this size glue stick would not be suitable for smaller children, as their hands could not hold them properly. In this instance, a small or medium glue stick would be preferred. These are easier to control and grip and are ideal for smaller crafts that require care and attention.
Ease Of Use - If glue sticks are anything at all, they are consistent in the shape and mechanisms that make them work. You'll find that all glue sticks are the same basic design: a tube with a twisting base that allows you to raise or lower the glue inside the chamber.
This makes your glue stick easy to use and also helps you to determine how much glue you need to use at any one time. The larger the project, the more glue you require, so simply twist the base to raise the glue further out.
Toxicity - While glue sticks still come with a chemical smell, the formula to develop the glue itself has transformed over the decades. This is because it is generally children who use glue sticks for school projects and crafts, and kids have a habit of trying to chew things that could harm them.
Regardless of whether you are purchasing glue sticks for the classroom or for your home, it's essential that you confirm the glue stick uses a safe, non-toxic, and acid-free formula. This will prevent any potential problems should your child 'accidentally' ingest the glue or get any on their skin, which could cause irritation if the formula isn't safe for kids, adults, or even pets.
Durability - The durability of the glue and glue sticks works in two ways. On the one hand, you are responsible for how long the glue lasts by remembering to replace the cap after each use. Leaving it exposed to the air will dry out the formula which causes it to lose its stickiness.
You should also consider the durability of the glue once it is spread and stuck to a material, whether paper, card, or something else. Over time, the glue is likely to deteriorate, especially if exposed to heat or light, and this will cause the material to peel away. To minimize the risk of this, store anything you have glue in a cool, dry place and away from light to increase durability.
Compatibility With Different Materials - A glue stick that only works with select materials isn't as desirable as one that is more universal as it will minimize the potential of arts, crafts, and creativity. For teachers and artists, you want to find versatile material compatibility, especially for your standard craft needs, such as paper, cardboard, foam, or display board.
This will maximize what you can do and give you better value for money. However, if you are only planning on sticking paper or photographs onto paper, you may not need something as versatile. Even so, it is always worth considering what you could use it for, rather than seeing what you are restricted to.
Glue Stick FAQ
Q: What is a glue stick?
A: Anyone who spent their formative education years in the classroom knows what a glue stick is, but if you're not sure, a glue stick is a stationery tool used for sticking materials together. It may not be as strong as super glue, but for simple arts and crafts, as well as quick fixes here and there, they are a handy tool to keep in the house, in your pencil case or the classroom.
They are easy to use, especially compared to the liquid PVA glue formula that will make a mess no matter how careful you are. The simple twist base will allow you to screw as much or as little of the stick from the chamber, which helps you control the amount of glue you spread on your projects.
Q: Are there different types of glue sticks?
A: If you've not used a glue stick since you left school you might not be aware of the distinct types of glue sticks. While you spent your craft lessons using plain white glue sticks, colored glue sticks are now a common staple of elementary school classrooms and beyond, as well as pencil cases all over the country.
The key difference, aside from the color (which is usually purple) is that rather than try to guess where the glue is spread, and therefore risk getting it all over your fingers, colored glue sticks will show you exactly where the glue is.
This allows whoever is using the glue stick to spread the glue evenly across the paper or material. It saves any missed spots and ensures a consistent stick that keeps the materials bonded together sufficiently. Another outstanding feature is that the color eventually fades, leaving a clear strip of glue so it doesn't affect the finished product.
Q: Do glue sticks work?
A: If you're asking this question, you've surely had an experience where the glue stick hasn't even worked. However, rest assured these glue sticks will work, you just need to make sure you are using them on the correct materials to guarantee the best results.
While the adhesive used in glue stick formulas is ideal for sticking paper to other pieces or paper, or even fixing photographs into a notebook, it is not strong though to stick to harder materials reliably. This could include metal, specific types of fabric, including cotton or wool, and cork.
Because of this, you shouldn't rely on glue sticks for all of your craft needs, but for simple cutting and pasting, these glue sticks will definitely do what you need them to do.
Q: How long do glue sticks last?
A: A glue stick will last as long as you need it to, provided that you replace the cap securely after each use. This is particularly a massive issue for teachers or even parents who do crafts with their kids. Glue sticks have a specific 'Out Time', which means how long you can leave it in the open before drying out.
Much like ink pens, being exposed to air for a long time will cause the moisture in the adhesive to evaporate, and this removes the stickiness that you need from your glue stick, rendering it, effectively, useless.
When it comes to how long the glue stick will last when you replace the cap, you can expect several months at least, depending on how thick of a layer you apply to your crafts. The material will often determine how much you need, as well as how to apply the glue. Because colored sticks show you where you have spread the glue, this could help prevent overusing it, making the glue stick last longer.
Q: What can you do with glue sticks?
A: While glue sticks are definitely useful, they don't boast the versatility of other school and household items, but that's okay. Glue sticks don't need to be a one-stop shop for everything that you need as long as they do what it says on the packaging.
You can use a glue stick to paste memories or mementos into your scrapbook, create arts and crafts, or repair torn pages. As the glue dries quickly, it is a useful alternative to sticky tape, and you can write over it once it has set.
Sign Up Now
GET THE VERY BEST OF GEARHUNGRY STRAIGHT TO YOUR INBOX