Best Craft Scissors In 2022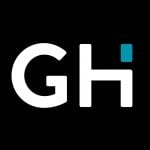 This product guide was written by GearHungry Staff
Last Updated
June 3, 2020
GearHungry Staff
GearHungry Staff posts are a compilation of work by various members of our editorial team. We update old articles regularly to provide you the most current information. You can learn more about our staff
here
.
GearHungry may earn a small commission from affiliate links in this article.
Learn more
If you've got a little art in you, then you'll love to have some craft scissors to work with. The tools help artists and artisans to work seamlessly, although some of the best craft scissors also have functionalities that extend beyond just art.
In this review, we'll go through some of the best, most effective craft scissors to help you make a decision when next you need one for an art project.
The Best Craft Scissors
Amazon Basics 3-Pack Multipurpose Craft Scissors




The Amazon Basics 3-Pack Multipurpose Scissors have been one of the most popular choices on the market for a while now, and it's relatively easy to see why. They have just about everything you need, and they also come at a pretty competitive price. These babies come in a pack of three, with each measuring 8 inches in length. They are suitable for cutting cardboard, paper, photos, fabric, and more.
The AmazonBasics scissors has a soft-grip handle, and they work for both left and right-handed people. You only have to make sure the ones you're getting have finger holes that match yours, and you're ready to go.
The scissors are titanium-fused, so they have more strength than the usual stainless steel choice. The pivot area is excellent, too, as it's got adjustable brass and stainless steel materials. These will make for a smooth gliding experience whenever you open and close the scissors. However, they seem to have some problem with wrapping paper. It could be due to the weight or a lack of compatibility with the material, but customers have complained about not being able to use it while they sort out gifts.
Basically, they're suitable for general purposes. However, they might not be the best option if you would like to do more craftsmanship work. This includes cutting heavy materials, felt and other high-grade paper. For some more handy cutting tools, check out our reviews of the best utility knives on the market.
Optimal sharpness
Can achieve clean cuts
Easy for left-handed users to use too
Doesn't glide easily when used with wrapping papers
Singer 00557 ProSeries Craft Scissors




These pro-series scissors from Singer are different from most scissors. First, because of the size and because of its finest-detail cutting. While they're made for both professionals and sewing beginners, they come in small sizes. The small size of the scissors turns out to be their biggest disadvantage, as they're not so great with large fabrics. So, while you may not want to use Singer 00557 ProSeries Scissors as your primary option for cutting fabric, you can only use them for small stitches and small details like applying embroidery.
Moving on, you'll love the NANO Tip, which is specialized for detailed work. Singer has other large-sized scissors if this is what you want. The scissors are also appropriate for tailors who want to do unique embroidery work.
What the scissors lack in durability, they make up for in precision. The blades come with stainless steel material, and the nanotip is sharp too.  Singer's 4.5-inch scissors will cut 2twolayers of fabric or five sheets of regular paper held together.
They have soft-grip handles made from rubber. This makes them comfortable to hold even if you have to keep them for long.
Despite their small size, the scissors work for multipurpose cuttings. For example, if you need to cut pom-poms, wrapping paper, or you need help opening a pack, you'd be happy to have this lying in your pencil case for these occasional functions.
They're suitable for precision cutting
They're portable
Ideal for cutting small fabrics
They may prove difficult cutting large fabrics
Livingo Premium Tailor Craft Scissors

The Livingo Premium Tailor Scissors are some of the best scissors for people who always have to cut things. They have fine details and incredible craftsmanship. The blades on these scissors are titanium, and they have Teflon coatings. This feature makes them very thick, and you can be sure you won't lose your blades to corrosion. However, some customers have complained about what appears to be spray painting on the scissors to make them look like they have the titanium hue. You might want to check for that.
Because they are made for industrial use, they don't attach to glue like other popular alternatives. They also have a soft-grip handle, which makes them comfortable to hold for long. Thanks to the simple soft-grip handle, they're easy for cutting more than 16 layers of fabrics. Like Amazon basics, you should keep out of the reach of children. However, unlike Amazon Basics, which may not glide well with some kinds of paper, this does with sharp precision. If you're an engineer or a tailor, you should go for this. Our guide on the best craft knives features some more useful cutting tools like this.
You can easily sharpen them
They work easily on paper
Thick, Teflon-coated blades
Spray-painted titanium hue

The Fiskar Scissors are famous for one thing: their impeccable ability when it comes to sewing and dressmaking. They come with titanium nitride material, so they can do their job without much wear and tear. They also do well against heat, and their blades hardly go dull. The design on these scissors is unassuming, but they cut pretty well. Still on the design, they have a soft-grip handle that makes it easy to achieve precise cuts, while keeping your material crisp.
The handle is well sculpted to fit both people with small and large hands. You want control and comfort while sewing that black peplum dress? Fiskars Handled Scissors might be just the right tool to use. Being non-stick scissors, you rest assured of its ability to cut through the fabric without jamming. Plus, these scissors remain sharp for a long period, meaning you won't have a need to re-tighten the screws or use a knife sharpener.
They're perfect for tailors and multipurpose cutters. If you need to cut more substantial material, though, these aren't your best option. Fiskars Scissors have a lifetime warranty, so you can return them if they don't fit for your project. Generally, these scissors are famous for their quality. You may also be interested in some of the best PVA glues from our list, so check them out.
You can grip them easily
They work well for dressmaking
Lightweight and easy to handle
Not effective against heavier materials
iBayam Titanium Multipurpose Soft-Grip Craft Scissors

These iBayam 8-Inch Soft-Grip Scissors are professional and first-grade paper scissors.  They are made from high carbon steel. The material allows them to retain their sharpness for long, while also remaining tough. You'll have a hard time disposing of these scissors after using them for long. Apart from the 3,04-ounce structure, these scissors are also preferred because they have long blades. Long blades are ideal for cutting paper – even bales of it, if that is what you need. Also, they come with a reinforced crew, which makes sure that you can have a tight grip as you cut.
Sadly, their lightweight nature means that they might not be the solution that you need if you work in an industrial location. They're more suited to the home, and that's fine. These iBayam 8-Inch Soft-Grip Scissors come in colorful pairs. They're great for just about any kind of cutting you need to do around the house: wrapping or printer paper, fabric, sachets. They are food-approved, so you can use them in the kitchen too.
They remain sharp after 100,000 cuts
Lightweight
They work with different types of materials
Not suitable for industry tailoring

The Westcott Scissors are another excellent option for people who have a lot of cutting to do. The blades have a titanium material, and the manufacturers have reinforced them. So, they provide much more strength than what you'll get with regular stainless steel. Rest assured that they'll maintain their sharpness over time and be with you for years without any issues.
The titanium blades are also corrosion-resistant, so you can use them around water. If you need to cut paper, paper, cardboard, light line, fabric, and other materials, they work better than most box cutters. As regards their handles, the manufacturers made them have a soft grip. Note that the scissors aren't the most durable choice you will find, as there have been some complaints about the handles and even the blades breaking. The complaints could be due to the carelessness of the individuals involved, of course. Still, you don't want to trust these ones if you need to cut heavy materials.
The pivot area has also drawn complaints. The screw is plastic, so you know that their days are numbered as soon as the screws begin to loosen. The screw may tighten up a couple of times, but it will give way soon enough.
The scissors have a lifetime warranty. So, you can return them if they don't meet your expectations.
Good for kitchen use
Harder than stainless steel
The blades last longer
Weak pivot area could hamper durability
BambooMN Titanium Softgrip Scissors

The first thing you will enjoy about BambooMN Titanium Softgrip Scissor is that the pack comes in multiple sizes. The scissors usually include a pair of 10-inch sewing scissors, a pair of 8.5-inch craft scissors, and a pair of 5.5-inch scissors for unique details. While you can use the 10-inch for large fabric cutting, or the 8.5 one for that matter, the 5.5 inch is excellent for individual works that need fine finishing. They're great for embroidery and precise cutting.
The fact that they come in threes means they're versatile. You can use them to cut just about anything, including paper, crafts, and fabric. They also work for both home and office purposes. The blades are sharp and sturdy. So, rest assured that they'll last for long. They also have a soft grip, which helps with achieving better handling.
They look good too, as they pair purple handles with rainbow blades. However, like the Livingo Premium Tailor Scissors, some customers have also complained about spray-painted titanium hue colors on the blades.  So, you might want to be careful with these scissors while in the kitchen.
Don't bother about misplacing these ones. Whether it's a school project, for office use, or your home, these are great scissors to have, just like any of these top pen knives from our list.
Strong handles
Great for heavy-duty cutting
Can handle strong surfaces
Not suitable for working with food
Scotch Precision Scissors



If you're hunting for a pair of low-priced scissors that cut well, then the Scotch Precision Scissors are right for you. The blades are made from stainless steel and are titanium-fused to make them formidable. They also have non-stick coatings, which make them suitable for you people who have to work around fluids. Since the blades are corrosion-resistant, you're ready whenever. Note, however, that the scissors might struggle with a host of other materials apart from paper. You should get larger scissors from this manufacturer or another if you need to cut bales of paper or fabric more than four layers of cotton.
People with larger hands might find them to be uncomfortable to handle also. Their handle holes are tiny, and for people with large hands, holding them will only become more painful as each second passes. Still, the scissors make up for their lack of size and weight with accuracy and the fineness of the blades. When you touch them, you know they are made for works of fine detail – like embroidery for tailors. They are also generally suitable for home use and office work. For more easy-to-carry cutting devices, browse our list of the best pocket & folding knives.
Easy to handle
Can be unscrewed apart
Can cut cable ties
The handle wears away
Not suitable for people with large hands
LIVINGO 2 Pack 8 Inch Titanium Non-Stick Scissors

The Livingo Scissors are some of the most popular on the market. They are made from a solid titanium material fitted with Teflon coatings. This combination especially means that their blades won't give in to corrosion. The blades are also resistant to adhesives like super glue and tape, so you can use them for different tasks without any issues. LIVINGO 2 Pack 8″ Titanium Non-Stick Scissors have comfortable handles. Their ergonomic design means that you'll be pleased with using them, while also maintaining precise control over any material you're cutting.
Rest assured that they're versatile, so they will work on plastic covers, paper, cardboard, tapes, and fabric. As sturdy and versatile as these scissors are, they have a limit. They are not shears and shouldn't be used as one. Refrain from using these scissors on metals or builder's grade carpet. The blades are coated with titanium and non-stick teflon, so you can use them on a wet cane without fearing the incidence of rust. They also won't need sharpening much after use.
Soft-grip handles
Multipurpose cutting for paper and clothes'
Non-stick blade
The scissors can't cut heavy metals

As its name suggests, the UCEC 6 Scissors Set comes in six pieces. The number in itself is a substantial advantage, as it means that you can have a couple of extra pairs. However, it's not the product's only advantage. The UCEC 6 scissor set gives you endless design options if you're looking to make an album, a greeting card, a memory book, etc. You can give your work some impressive decorative borders, so children working on both school and personal projects will love them.
Their soft-grip handles have an ergonomic design, which means that your hands remain comfortable no matter how long you have to use the scissors. They also work fine for everyone, regardless of whether they're left or right-handed. The scissors are safe enough to keep around mature children. They come with a shears feature that makes them offer accurate cuts without the hazard that comes with other alternative scissors.
The scissors also come in color codes. They're colorful to keep the attention of your child while he or she goes through their school project, and the color codes also work if you need to differentiate between projects that you're working on.
If you need to cut industry-size material or you need them for engineering, these scissors are not suited for that. As promising as they are, these scissors would also be too small for adults with large fingers. Don't even try it. It won't work. They are also not suited for cutting felt, heavyweight paper, or silk fabric. They'll breeze through construction paper but you might need sharper scissors set to cut through the other materials. The manufacturer has specifically claimed that they're only good for children and playing. If you need a product suitable for adults, check out these practical and versatile keychain knives.
It's suitable for scrapbooking
It is appropriate for children
Ergonomic soft-grip handles
They only work for children and scrapbooking
Sign Up Now
GET THE VERY BEST OF GEARHUNGRY STRAIGHT TO YOUR INBOX