Best Stick Vacuum Cleaners In 2022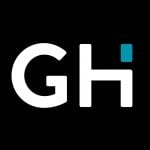 This product guide was written by GearHungry Staff
Last Updated
April 6, 2020
GearHungry Staff
GearHungry Staff posts are a compilation of work by various members of our editorial team. We update old articles regularly to provide you the most current information. You can learn more about our staff
here
.
GearHungry may earn a small commission from affiliate links in this article.
Learn more
Vacuuming is, unfortunately, a consistent and perpetual reality of adulthood, and even childhood, if you needed to work for your pocket money. And unless you have mastered the routine from Queen's I Want to Break Free, there is not a lot you can do to make it fun. That's not to say you can't make it quicker, easier, and more comfortable, though, and you can manage this with the best stick vacuum cleaner.
Like other household essentials we've brought you in the past, including knife sets, steam mops, indoor thermometers, and garden storage boxes, these vacuums will transform your weekly chore duties and can make living at home a little easier.
From cordless magic to multi-functional convenience, and excellent suction all throughout, it's time to ditch the awkward vacuum cleaner that was handed down from your grandparents to your parents and finally to you, and replace it with something you can use again and again with ease and grace.
The Best Stick Vacuum Cleaner
Eureka Blaze 3-in-1 Swivel Handheld & Stick Vacuum Cleaner
For something affordable, straightforward, and endlessly rewarding, the Eureka Blaze 3-in-1 Swivel Handheld & Stick Vacuum Cleaner is our top pick for the best stick vacuum cleaners. It boasts a 3-in-1 design that ensures versatility across a range of different demands, whether that's handheld or as standard so you can clean the whole house with ease. The onboard crevice will help you get into those tight areas that typical vacuums cannot reach. From sofa cushions to your car, you can find those tricky and sneaky crumbs and debris and inhale them, just in time for your dinner party.
It's lightweight, making it easy to use throughout the day and minimizing the risk of fatigue when holding it over your head. The swivel steering allows for easy maneuverability, and this also enhances cleaning efficiency that will make your vacuuming much more enjoyable. This handheld vacuum is excellent for a range of surfaces, but will perform better on hard floors compared to carpets, even with its 2 amp motor. Should you encounter any issues, check the washable filtration system that separates blocking debris and ensures consistent performance as many times as you use it, whether you're cleaning the floors, down the side of the sofa, or removing chip crumbs from the backseat of the car.
Key Features:
Available in two colors
Swivel steering
3-in-1 design
2 amp motor
Lightweight
Capture nozzle
Suitable for variety of surfaces
Specification:
Brand

Eureka

Model

NES215A

Weight

4.85 Pounds
Picks up larger debris
Hand vacuum operation
9.5 inch cleaning path
Better for hard floors than carpets
Hoover Linx Cordless Stick Vacuum Cleaner
A famous name in the vacuum world, the Hoover Linx Cordless Stick Vacuum Cleaner is a superb option to choose if you're looking for consistent performance throughout the house. This is most clear in the fade-free lithium battery, so you experience the same amount of suction at the end as you do at the beginning and guarantees quality vacuuming throughout the house. The extreme recline handle makes it easy to use and easy to maneuver, while the edge cleaning bristles will prevent debris from getting caught and stuck during use. Besides this, Windtunnel technology delivers spectacular performance that provides superb consistency wherever you are, and means it is suitable for a variety of floor surfaces so that no room succumbs to dust and debris.
It's easily portable, so you can take it to your kids college dorm if they've been slacking on their housekeeping. Its size makes it easy to store, too, so if you already feel a little too cluttered, this shouldn't have much of an impact. The battery fuel gauge means you shouldn't run out of juice halfway through cleaning, but if you do, it allows for interchangeable batteries so you can get the little things finished should you need it. However, if you're planning on doing any late-night cleaning, be aware that it's on the noisy side, so if your partner or neighbors are light sleepers, then they may not take too kindly to you vacuuming after dark or even early on a Sunday morning. Our guide to the best upright vacuums features more amazing options to help you keep your home spotless, so check them out.
Key Features:
Fade free lithium ion battery
Extreme recline handle
Edge cleaning bristles
Windtunnel technology
Lightweight
Multi-floor cleaning
Intuitive power controls
Specification:
Brand

Hoover

Model

BH50010

Weight

10 Pounds
Interchangeable batteries
Suitable for lifting up a range of debris
Low profile
Shark Rocket Ultra-Light Cordless Bagless Vacuum
The Shark Rocket Ultra-Light Cordless Bagless Vacuum has swivel steering and is an easy to maneuver and easy-to-use option that provides plenty of power to tackle even the messiest (read: kid-filled) houses around. It also comes with versatile applications that allow you to keep the whole house clean without using multiple options to make your life much easier than you've ever experienced. This versatility means it's excellent for cleaning your car as well as your house. It can squeeze into the tightest spaces in the car and guarantees you can show off your new or not new wheels and not worry about errant french fries hiding between the seats.
It comes with an 8.5 inch cleaning path so you don't miss a thing, and the fingertip controls mean you can adjust the power easily with no need to stop, bend down, switch, and carry on. Inside, the 0.42 quart cup capacity collects enough dust and debris to clean the house sufficiently, and as it is bagless, this is easy to empty should you need to halfway through the session. There are dual storage options that help you keep it out of the way when you're not cleaning, and the 25 foot cord gives you plenty of space to move around without unplugging it. It is a little top-heavy, which isn't great for arm fatigue, but it's definitely efficient enough that most shouldn't notice this too much. You may also like some of the best HEPA vacuums from our list, so check them out.
Key Features:
Weighs just 8 pounds
Converts to hand vac
Home and car detail kit
Fingertip controls
Swivel steering
Dural storage options
8.5 inch cleaning width
Specification:
Brand

Shark

Model

HV302

Weight

13.9 Pounds
25-foot cord length
Easy to empty
Suitable for a range of cleaning demands
BISSELL ICONpet Cordless Stick Hand Vacuum Cleaner
If you've got pets, the BISSELL ICONpet Cordless Stick Hand Vacuum Cleaner is exactly the type of option you need to ensure a clean and fur-free house that will still allow your favorite family member to roam free. There are a variety of versions available to pick the perfect option for your needs, and each boasts a high-performance digital motor that delivers superb results every single time. Additional features include a Tangle Free Brush Roll that keeps everything running smoothly and prevents unnecessary downtime when cleaning. There is also a Mess Free Dirt Tank that makes it easy to clean and empty when the vacuum becomes too full to be properly efficient. This vacuum for pet hair is also easily convertible, so you can switch between jobs when moving around the house to save hassle for the smaller jobs.
For these smaller jobs, especially tight spaces, the LED crevice tool will ensure you get every piece of dust and debris that will prevent anything being left behind, especially if you're in a rush. There is also Clean Slide technology that controls the dust, delivering further cleaning satisfaction. The Sealed System filtration prevents dust leaking out and clogging the parts, and the strong suction provides excellent performance whether you're cleaning up dog hair or crumbs. The battery placement is convenient, but it also makes it a little top-heavy, however. You may also be interested in some of the best canister vacuums from our list, so check them out.
Key Features:
Variety of add-ons
High-performance digital motor
Tangle Free Brush
Mess Free Dirt Tank
LED Lighted crevice tool
Easy conversion to hand vac
Motorized Turbo Brush tool
Specification:
Brand

BISSELL

Model

22889

Weight

7 Pounds
Sealed System filtration
Easy to use
Strong suction
Battery placement makes it top-heavy
Dyson V7 Motorhead Cordless Stick Vacuum Cleaner
Our final and premium pick for the best stick vacuum cleaner is the mighty Dyson V7 Motorhead Cordless Stick Vacuum Cleaner, which boasts fantastic convenience thanks to its cord-free design that allows you to glide around the house with total ease with no need to stop, unplug, and start all over again. Even without the cord, it delivers a powerful suction to clean every surface around, while the lightweight construction means it's easy to use throughout the day, and allows you to lift it up to catch the dust that's accumulated in the corners. This proves its versatile applications that make it suitable for a range of household vacuuming tasks, meaning you can get all of your cleaning done swiftly and efficiently, especially as it transfers quickly from the standard vacuum to a handheld option. 
It also offers fade free power to ensure excellent consistency throughout the home, while the hygienic bin emptying gives you peace of mind that you won't need to deal with potentially rotten or, frankly, gross food or other debris. For balanced cleaning, it's arguably the very best around, and the fast-charging means you don't have to wait around for too long when you've just got one more room to clean. Unfortunately, though, there's no battery power indicator, which makes it a bit of a guessing game about how long you have left. You may also like some of the best steam cleaners from our list, so check them out.
Key Features:
Cord-free design
Powerful suction
Lightweight
Versatile application
The direct-drive cleaner head
Fade free power
Hygienic bin emptying
Fast transfer to handheld vacuum
Specification:
Brand

Dyson

Model

227591-01

Weight

5.3 Pounds
Balanced cleaning
Fast charging
Easy to maneuver
No battery power indicator
Stick Vacuum Cleaner Buying Guide
Features To Look For In Stick Vacuum Cleaners
When deciding which is the best stick vacuum cleaner for you, make sure you consider these essential key features that can appeal to you depending on your household vacuuming needs and preferences.
Accessories - Without accessories, vacuum cleaners are only useful for cleaning the floors, and not even all the floor at that. When searching for a stick vacuum cleaner, it's essential that you find suitable accessories, including sofa brushes, crevice tools, and capture nozzles to pick up as much dirt and debris as possible around the house and car.
Accessories will help you complete a deep clean of the home with no issues. Different stick vacuums provide different types of accessories depending on the size, but for general household cleaning, a crevice tool is one of the most important. Even if your chosen vacuum does not come complete with every accessory you need, you can buy additional attachments should you find you need them.
Cord/Cordless - Both corded and cordless vacuums have their benefits, and it's something that typically depends on your personal needs. There is no way to tell which is better than the other, as everyone will have different preferences.
Corded vacuums will deliver consistent power as long as you need, which is something cordless alternatives cannot offer as they run on batteries. However, cordless stick vacuums are easier to maneuver and more convenient. You can bring them anywhere in the house without relying on a power source. This makes tight and tricky areas easier to clean compared to corded options.
Battery Size - Run Size/Charge Time - Selecting the battery size will impact several things when deciding on which stick vacuum is the perfect one for your household. While a larger battery will provide more power and last longer per session, it could also be heavier, which isn't ideal if you need to vacuum a lot of high areas.
But, smaller batteries mean you will need to charge and recharge often, which could be inconvenient and frustrating. Despite this, some vacuums will offer replaceable battery packs, which allow you to swap over when the first battery runs out.
You should also think about charge time, as even though the larger battery will last longer initially, it will also take longer to charge. On average, the charge time for 40 minutes of power is around 4 to 5 hours.
Capacity - A vacuum with a larger capacity will not require you to empty it as often, which is always useful, but it could also cause more debris to get stuck in the mouth and tunnel. If the vacuum uses a bag, a large capacity will also save money on vacuum bags. But there are bagless versions that use a simple bin to collect dust and dirt.
However, if the dust bag is too large, it could impact the size of the vacuum, and this impacts maneuverability, comfort, and weight. It could also make it difficult to carry and store should you feel like taking it to your child's university dorm to catch them up on their housekeeping chores.
Cleaner - The cleaner is something else that's essential to think about when searching for the right stick vacuum cleaner, but if you've never bought a vacuum before, you might not even consider it. Ideally, the cleaner should be suitable for all surfaces, even without adjusting settings to cope with hard or soft floors.
With this versatility, you'll find that you can complete your vacuuming chores more efficiently. You won't need to adjust the settings as you move around the house from kitchen to living room to bathroom. If yours is a home with a range of different floor types, a universal cleaner design is something you must look for in every option.
Besides this, the width of the cleaner will also determine efficiency. The larger the head, the more surface area covered. But a cleaner that's too wide won't be able to fit into tight spaces. Instead, you need a balanced size, which is typically between 8 and 9 inches.
Lights - Lights may not be as essential as universal cleaners, but if you're looking for a feature to make your life easier, then it's certainly something to look for. These LED lights will help illuminate the path to ensure you capture everything in its way.
This is suitable for low-light areas of the home, such as behind sofas or even underneath them. Some stick vacuums come with crevice tool lights, too, which allows you to clean up the tighter spaces with total ease and guarantee a dust- and debris-free home that you can enjoy living in.
Smart Technology - With many things moving towards smart technology compatibility, it's no surprise the vacuums will do the same. While these vacuums will not clean the house for you (at least not yet), there are other features that will make them useful. This can include battery fuel gauges to keep you informed about how much juice your vacuum has left.
There is also the filtration system to consider with smart technology. HEPA filters, especially, are fantastic for ensuring you collect as much as possible and remove microparticles from the air. This helps to increase air quality as it will remove tiny particles of dust that you would not otherwise notice, but can somehow tell when they have been cleaned up.
Surface Sensor - Surface sensors are another useful feature, especially for homes which have a variety of surface types such as tile and soft carpets. With surface sensors, your vacuum will automatically adapt the suction and power to deliver the right level and prevent potential damage to the surface.
For carpets, the suction may not be as strong, but it will focus on surface or trodden-in dirt, whereas hard surfacers will come with more power to collect as much as possible within range. This is especially useful in the kitchen, where there are more small pieces of food or debris because of food prep.
Weight - Most stick vacuum cleaners are lightweight because of their slim design and general style. However, there are still variations in the weight, and this is because of a few different reasons. The battery size has already been mentioned, but there's also the placement of the battery. Too high, and it makes the vacuum too top heavy, which can increase upper weight and make it difficult to control.
The heavier the vacuum, the more difficult it will be to maneuver, especially in small homes or cramped rooms. Lighter vacuums are also easy to hold upright for cleaning walls, ceilings, corners, curtains, and similar high areas. You need a vacuum that's large, and therefore heavy enough to be effective, but not one that is so big that it affects usability, whether for you or a relative.
Sign Up Now
GET THE VERY BEST OF GEARHUNGRY STRAIGHT TO YOUR INBOX