Best HEPA Vacuums In 2021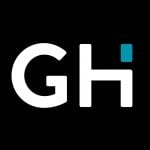 This product guide was written by GearHungry Staff
Last Updated
March 27, 2020
GearHungry Staff
GearHungry Staff posts are a compilation of work by various members of our editorial team. We update old articles regularly to provide you the most current information. You can learn more about our staff
here
.
GearHungry may earn a small commission from affiliate links in this article.
Learn more
If you have pets, suffer from allergies, or just seem to find your home in a constant state of dust, the best HEPA vacuum is the answer to all of your prayers. With high-quality performance deliver superb suction across a range of floor styles, including hardwood and super-soft carpet, you can ensure that every piece of dust, dirt, and debris is effectively cleaned up ready for guests or just to feel a little better about the state of your home, apartment, or office.
Just like proper cleaning supplies, spin mops, brushes, and more, these vacuum cleaners are a crucial part of creating a comfortable and happy home. We know that, for most, vacuuming is not something that anyone looks forward to, but with a HEPA vacuum, you will find that much of the effort is taken from you and transferred to the vacuum cleaner itself.
This means that your vacuuming adventures become simple, straightforward, and dare we say,
fun
.
The Best HEPA Vacuum
HEPA Vacuum Cleaner Buying Guide & FAQ
Features To Look For In HEPA Vacuum Cleaners
While it might feel you are spoiled for choice when it comes to selecting the best HEPA vacuum cleaner to transform your home cleaning rituals, discovering which option is perfect for you shouldn't be too overwhelming. To make it a little easier to take your pick and experience super vacuuming, check out these key features to look for.
Attachments - Attachments are a vital component of any vacuum. After all, how are you expected to clean up the cat hair or catch the crumbs that have somehow slipped through the gaps in the sofa? Because standard vacuum designs make this impossible, or at the very least cumbersome with a dash of frustration, finding the perfect range of attachments is vital.
With crevice tools, pet hair brushes, and more, you'll find that your vacuuming endeavors aren't as daunting as they seemed when you started. An adequate amount of attachments will help you breeze through the house and still leave time to straighten yourself up before your guests arrive.
Luckily, most vacuum cleaners, or at least any vacuum cleaners worth buying, come with an array of fine features that will make every room that bit more manageable as long as you use them when they're required.
Bag/Bagless - A bagless vacuum might seem to be ideal as you won't need to spend more of your hard earned cash purchasing replacement bags, they're easier to empty, and you can tell easily when you need to empty them. However, while these are certainly useful options, it doesn't always work well with a HEPA vacuum cleaner.
Many people may consider bagged vacuums to be some relic from the past, but they are still going strong with HEPA vacuums thanks to the special filtration design that comes with it. Furthermore, bagged vacuums don't demand as much maintenance, are more hygienic, and if you're an allergy sufferer, you'll find that your experience is much better when using a bagged vacuum.
Sure, the performance will decrease as the bag fills, so you'll need to come up with a method to reduce costs while keeping performance consistent. Both options come with a range of advantages, but there are also disadvantages you must think about. Your decision will be down to which version you consider to be better for your needs.
Cord/Cordless - Traditional vacuums were all cordless, and this meant that every time you strayed just a little too far from the outlet, you needed to venture back, unplug it, and find one closer to the room you were currently working through. Then, cordless models burst onto the scene, and it seemed as if the days of long and boring vacuuming chores were long gone.
The reality was somewhere in between. While cordless vacuums mean decreased mobility, especially if you were in a hurry, they also provide consistent power throughout the duration of your vacuuming. Conversely, while cordless vacuums allow you to go anywhere in the house without stopping, the battery-powered design means that they will run out of juice, eventually.
Both options have their benefits. Cordless vacs are more portable and may also be more lightweight, allowing you to wind through the house and get into those hard-to-reach areas with ease. However, corded vacuums bring more power and consistent performance for larger vacuuming jobs.
Much like bagged vs bagless, the final decision is down to whichever you prefer. If you're happy to do a little vacuuming every day or live in a smaller property, then a cordless vacuum would be ideal. If you like to spend your Saturday morning dep vacuuming the whole house, then you'll want a corded vacuum to cope with such demands.
Ease Of Use - The thing that will affect the ease of use for your HEPA vacuum is the size. Large and cumbersome vacuums can be a challenge to maneuver. They are difficult to lug up the stairs and back down, and you won't be able to squeeze them into tight spaces to get rid of every crumb and speck of dust that's accumulated there.
The more lightweight the vacuum is, the easier it will be the use. You can hold it easily overhead to get into high corners filled with dust and cobwebs, which will please your kids who haven't yet gotten used to the fact that spiders are our friends.
Another factor that determines how easy the vacuum is to use is the design. Modern vacuums come complete with a range of intuitive controls, but the placement of these controls could impact how easy it is to use. It may look like the best vacuum in the world, but if the controls aren't in a logical location that makes it easy to adjust settings, then you will be more frustrated using it than if you were picking up a bit of dust and debris by hand.
Filters - The beauty of HEPA vacuums is that they only use one type of filter: the HEPA filter. This stands for High-Efficiency Particulate Air, and it is vital for capturing tiny particles that other types of filters, no matter what they might claim, cannot catch.
Because of its effectiveness, these filters are ideal for people with allergies, as it removes up to 99.9% of all microparticle dust that accumulates around the home. You may not realize it, but this microscopic dust, caused by dead skin, hair, and more, can have disastrous effects on the air quality of your home, and while it's not likely to make you ill, knowing it's there is still far from pleasant.
With a HEPA filter, you can feel confident you are eliminating as much of the dust as possible. Therefore, a HEPA vacuum is not just ideal for cleaning up long-forgotten remnants of pizza crust, but also ensuring that your allergies are kept well at bay.
Power - High power for your vacuum is vital regardless of whether you're doing a deep clean or a quick clean, and with HEPA vacuums, this power will make your job much easier. With corded vacuums, you're guaranteed consistent power, so this is not something you need to worry about.
However, cordless vacuums may experience fading power as the battery drains. To ensure you get the same results throughout, make sure your battery is adequately charged before using the vacuum.
Through the high-power design, you won't encounter much, if any, loss of suction, and this guarantees acceptable performance throughout your cleaning session. It also means you can ensure you pick up every piece of dust and debris and end up with zero surprises when you come to move the sofas before moving out in a few years' time.
Sources:
Bagged vs. Bagless Vacuum Cleaners: The Pros & Cons - Allergy and Air
Sign Up Now
GET THE VERY BEST OF GEARHUNGRY STRAIGHT TO YOUR INBOX