Best HEPA Vacuums In 2021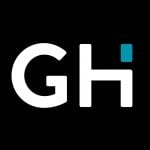 This product guide was written by GearHungry Staff
Last Updated
March 27, 2020
GearHungry Staff
GearHungry Staff posts are a compilation of work by various members of our editorial team. We update old articles regularly to provide you the most current information. You can learn more about our staff
here
.
GearHungry may earn a small commission from affiliate links in this article.
Learn more
If you have pets, suffer from allergies, or just seem to find your home in a constant state of dust, the best HEPA vacuum is the answer to all of your prayers. With high-quality performance deliver superb suction across a range of floor styles, including hardwood and super-soft carpet, you can ensure that every piece of dust, dirt, and debris is effectively cleaned up ready for guests or just to feel a little better about the state of your home, apartment, or office.
Just like proper cleaning supplies, spin mops, brushes, and more, these vacuum cleaners are a crucial part of creating a comfortable and happy home. We know that, for most, vacuuming is not something that anyone looks forward to, but with a HEPA vacuum, you will find that much of the effort is taken from you and transferred to the vacuum cleaner itself.
The Best HEPA Vacuum
Shark Navigator Upright Vacuum



Our top pick for the best HEPA vacuum is the Shark Navigator Upright Vacuum which boasts an array of optimal features to guarantee high performance and a house that's never been so clean since you moved in. The lift-away technology captures everything, no matter how large or small, and cleans the way like few others on the market. Furthermore, the Zero-M hair technology prevents clogging and overcomes one of the peskiest and most consistent vacuum issues with total ease. Through this, you're granted powerful floor cleaning that will make everything, whether hardwood or rug, look as good as new.
The good times don't stop there, though. This upright vacuum also boasts anti-allergen complete seal technology to trap harmful microscopic particles within the dust holder, ensuring clean air and a happy home that's certain to make an immediate difference. This dust holder comes with a 2.2 quart capacity, which is relatively large for a bagless design, and it's also easy to clean and empty when the time comes.
The swivel steering makes it easy to wind and glide through the house, and its lightweight design means it's easy to control. The self-cleaning brush roll keeps it in top condition, and with a 30 foot cable, you've got plenty of room to move about without disrupting your vacuuming. However, this cable does not come with a rewind feature, which eliminates the satisfying end-of vacuum tradition that many have become accustomed to, and for some, it's the whole reason they vacuum in the first place. You may also be interested in some of the best canister vacuums from our list, so check them out.
Key Features:
Deep cleaning capabilities
Self-cleaning
Detachable canister
25 – 30 foot cord
Anti Allergen Complete Seal technology
Lightweight
Specification:
Brand

Shark

Model

ZU561

Weight

17.4 pounds
30-foot cable
Self-cleaning brush roll
Easy to empty canister
Hoover WindTunnel 2 Upright Vacuum Cleaner




Our second HEPA vacuum cleaner to take a gander at is also our best value pick. The Hoover WindTunnel 2 Upright Vacuum Cleaner which comes with an array of excellent accessories and attachments to make it suitable for tackling a range of household cleaning tasks and overcoming them with ease. Plus, it comes with a hassle-free cord rewind, in case you were wondering.
You're likely more focused on the performance, though, and this vacuum can stand up against the best of them. The deep cleaning power targets both surface and trodden-in dirt and debris, making the carpet look as good as new. There are also two suction channels that work tirelessly to give you the vacuuming results you need, and the multi-floor brush roll makes it a versatile option for any household.
You also get a 16-foot cleaning reach, perfect for those high ceilings and corners, and there's also no loss of suction whether you're in the first room of the day or the last. This confirms the quality you expected, and also makes your job easier, and could make you almost enjoy vacuuming. Its performance makes it perfect for homes with pets, and the canister is easy to clean. However, the cord could be a little longer, as even though it's still a respectable 25 feet, those used to anything longer may feel a little restricted. You may also be interested in some of the best car vacuum cleaners from our list, so be sure to check them out.
Key Features:
25-foot cord
Hassle-free rewind
Dual-channel suction
Multi-floor brush
16-foot cleaning reach
1.29 Liter dirt cup capacity
Specification:
Brand

Hoover

Model

UH71250

Weight

16.1 pounds
Ideal for homes with pets
Easy to empty canister
Suitable for a range of surfaces
Hoover WindTunnel MAX Bagged Upright Vacuum Cleaner

The Hoover WindTunnel MAX Bagged Upright Vacuum Cleaner creates channels of suction to deliver one of the most promising and consistent results around. The WindTunnel 3 technology has been perfected to ensure that no house across the country. It digs deep into surfaces and removes what feels like every piece of dirt that ever found its way into your home, leaving your house looking better than ever, and reducing all the anxiety you previously held about inviting people over for dinner.
You can adjust the settings to suit different floor types, making this a versatile option, even if it doesn't have the universal design that other options have on offer. You can also take advantage of the 17 feet of above-floor cleaning that allows you to reach those tricky high ceilings and more. When we say it's suitable for cleaning every inch of the house, we mean it.
There's minimal maintenance required and the cord length is sufficient, but some people, especially those in larger households, may not feel the canister is large enough for their needs. However, for small homes, or those who are careful to never drop a crumb, this could be the vacuum for you. For more practical products like this, check out our selection of the best handheld vacuums.
Key Features:
Creates suction channels for surface and embedded dirt
Traps 99.7% dirt, dust, pollen, allergens
Multi floor adjustment
17 feet above floor cleaning
Variety of accessories included
Hygienic one-touch bag release
Specification:
Brand

Hoover

Model

UH30600

Weight

14.99 pounds
Minimal maintenance required
Excellent cleaning performance
Sufficient cord length
Canister may be a little too small for some people
Hoover WindTunnel 3 Max Performance Upright Vacuum Cleaner

The Hoover WindTunnel 3 Max Performance Upright Vacuum Cleaner is another option that boasts spectacular performance, and it follows much the same path as our previous model, although there are some subtle and effective differences. You still get the superb WindTunnel 3 technology that helps remove over 99% of surface and embedded dirt, but you can also enjoy the bagless design that makes it easy to clean and keeps performance consistent throughout. Through this, you're guaranteed superb airflow that doesn't shift and adjust depending on the surface.
Instead, it offers 13 cyclone suction operations that make sure it collects everything from the floor, under the sofa, and behind your wardrobes with nothing left behind, and this in particular makes it great for houses with pets. It's also easy to use, so it's an excellent starter vacuum for any recent graduates moving into their first apartment after moving out of their parent's house for good. You can also make use of the 15 foot extended reach for high ceilings and more. Especially if you want to take a break on the sofa but still get some cleaning done in the meantime. It's one of the heaviest options around, though, and this impacts its maneuverability. However, if this isn't something that concerns you, such as having an open plan home or just very little furniture, there's a lot to gain from introducing this vacuum into your life. For all the fans of smart home devices, we have prepared our selection of the best robotic vacuum cleaners.
Key Features:
Ideal for pet hair
Three suction channels
Carbon HEPA filtration
On/off brush roll
15 feet extended reach
Extra wide nozzle
Specification:
Brand

Hoover

Model

UH72625

Weight

18 pounds
Ideal for homes with pets
Fingertip controls
Extra-wide nozzle
One of the heavier options available
Vacmaster 8 Gallon HEPA Vac



Our final pick for the best HEPA vacuum is also our premium choice, and what a choice it is. This Vacmaster 8 Gallon HEPA Vac is all sorts of durable and tough, being an industrial-strength option that's perfect for offices and businesses, especially ones that get particularly messy throughout the week. The 2-stage motor gives you superb power and performance, and the 99.7% efficient filter removes as much dust and dirt as is possible for such a machine. This itself is ideal for workshops that get very dusty very quickly, such as those for carpenters or something similar, and it helps to ensure the consistent health of your coworkers or employees to keep everyone at the top of their game.
The 30 foot power cord delivers excellent mobility without the need to stop and replace the plug elsewhere, while the rear storage caddy keeps everything secure when you're not using it and will reduce the number of accidents and injuries that could happen from people not paying attention to where they're going. It's stable and non-tipping and boasts 4 filtration stages for maximum effect. However, as an industrial option, the replacement bags are more expensive compared to domestic options. Still, if it's something that will improve your working environment, we're sure you can overlook this and enjoy the powerful benefits it brings. For more amazing products to help you keep your home clean, check out our selection of the best carpet cleaners.
Key Features:
Crush proof tank
2-stage industrial motor
99.7% efficient HEPA filter
30-foot power cord
Rear storage caddy
4 filtration stages
High efficiency performance
Specification:
Brand

Vacmaster

Model

VK811PH

Weight

19.4 pounds
Foam filter sleeve
Excellent suction
Stable and non-tipping
Replacement bags are expensive
Shark Navigator Upright Vacuum for Carpet and Hard Floor

The Shark Navigator Upright Vacuum for Carpet and Hard Floor is another excellent option to consider, and it brings all the quality you'd expect from the very best Shark products and then goes several steps beyond that. Suitable for both hard floors and carpet, you can work your way through your multi-floored home without stopping, swapping, and starting all over. No matter what kind of floor you're dealing with, you can guarantee fantastic performance, leaving absolutely nothing in your wake, just like the vacuuming gods meant for it to be.
The lift away design is present yet again, as is the anti-allergen technology that makes this a marvelous choice for allergy sufferers. It gives a powerful performance, and while the canister isn't as large as other options, at 1.1 quarts, it's still decent enough, especially if you live in a small apartment or home that doesn't demand much more.
The brush roll shutoff keeps it moving and whining throughout and the swivel steering gives you plenty of mobility, even if you're feeling a little sluggish. With this, you can prevent colliding with stationary objects like the couch or lampshade and instead keep up your vacuuming like you've done this a thousand times before.
It's lightweight and comes complete with a variety of useful attachments to guarantee you've got every surface covered. However, because of the way it's designed, the weighting is a little off, so don't be surprised if it falls over easily. Don't worry, it's not because of ghosts; at least not most of the time. Our guide to the best wet/dry vacuums features more quality products like this, so check them out.
Key Features:
Lift away cleaning
Anti Allergen Complete Seal Technology
Portable and versatile
Swivel steering
Brush roll shutoff
1.1 quarts cup capacity
Specification:
Brand

Shark

Model

NV352

Weight

8.7 pounds
Lightweight
Lots of useful attachments
Great for picking up dog hair
Poorly weighted and will fall over easily
HEPA Vacuum Cleaner Buying Guide & FAQ
Features To Look For In HEPA Vacuum Cleaners
While it might feel you are spoiled for choice when it comes to selecting the best HEPA vacuum cleaner to transform your home cleaning rituals, discovering which option is perfect for you shouldn't be too overwhelming. To make it a little easier to take your pick and experience super vacuuming, check out these key features to look for.
Attachments - Attachments are a vital component of any vacuum. After all, how are you expected to clean up the cat hair or catch the crumbs that have somehow slipped through the gaps in the sofa? Because standard vacuum designs make this impossible, or at the very least cumbersome with a dash of frustration, finding the perfect range of attachments is vital.
With crevice tools, pet hair brushes, and more, you'll find that your vacuuming endeavors aren't as daunting as they seemed when you started. An adequate amount of attachments will help you breeze through the house and still leave time to straighten yourself up before your guests arrive.
Luckily, most vacuum cleaners, or at least any vacuum cleaners worth buying, come with an array of fine features that will make every room that bit more manageable as long as you use them when they're required.
Bag/Bagless - A bagless vacuum might seem to be ideal as you won't need to spend more of your hard earned cash purchasing replacement bags, they're easier to empty, and you can tell easily when you need to empty them. However, while these are certainly useful options, it doesn't always work well with a HEPA vacuum cleaner.
Many people may consider bagged vacuums to be some relic from the past, but they are still going strong with HEPA vacuums thanks to the special filtration design that comes with it. Furthermore, bagged vacuums don't demand as much maintenance, are more hygienic, and if you're an allergy sufferer, you'll find that your experience is much better when using a bagged vacuum.
Sure, the performance will decrease as the bag fills, so you'll need to come up with a method to reduce costs while keeping performance consistent. Both options come with a range of advantages, but there are also disadvantages you must think about. Your decision will be down to which version you consider to be better for your needs.
Cord/Cordless - Traditional vacuums were all cordless, and this meant that every time you strayed just a little too far from the outlet, you needed to venture back, unplug it, and find one closer to the room you were currently working through. Then, cordless models burst onto the scene, and it seemed as if the days of long and boring vacuuming chores were long gone.
The reality was somewhere in between. While cordless vacuums mean decreased mobility, especially if you were in a hurry, they also provide consistent power throughout the duration of your vacuuming. Conversely, while cordless vacuums allow you to go anywhere in the house without stopping, the battery-powered design means that they will run out of juice, eventually.
Both options have their benefits. Cordless vacs are more portable and may also be more lightweight, allowing you to wind through the house and get into those hard-to-reach areas with ease. However, corded vacuums bring more power and consistent performance for larger vacuuming jobs.
Much like bagged vs bagless, the final decision is down to whichever you prefer. If you're happy to do a little vacuuming every day or live in a smaller property, then a cordless vacuum would be ideal. If you like to spend your Saturday morning dep vacuuming the whole house, then you'll want a corded vacuum to cope with such demands.
Ease Of Use - The thing that will affect the ease of use for your HEPA vacuum is the size. Large and cumbersome vacuums can be a challenge to maneuver. They are difficult to lug up the stairs and back down, and you won't be able to squeeze them into tight spaces to get rid of every crumb and speck of dust that's accumulated there.
The more lightweight the vacuum is, the easier it will be the use. You can hold it easily overhead to get into high corners filled with dust and cobwebs, which will please your kids who haven't yet gotten used to the fact that spiders are our friends.
Another factor that determines how easy the vacuum is to use is the design. Modern vacuums come complete with a range of intuitive controls, but the placement of these controls could impact how easy it is to use. It may look like the best vacuum in the world, but if the controls aren't in a logical location that makes it easy to adjust settings, then you will be more frustrated using it than if you were picking up a bit of dust and debris by hand.
Filters - The beauty of HEPA vacuums is that they only use one type of filter: the HEPA filter. This stands for High-Efficiency Particulate Air, and it is vital for capturing tiny particles that other types of filters, no matter what they might claim, cannot catch.
Because of its effectiveness, these filters are ideal for people with allergies, as it removes up to 99.9% of all microparticle dust that accumulates around the home. You may not realize it, but this microscopic dust, caused by dead skin, hair, and more, can have disastrous effects on the air quality of your home, and while it's not likely to make you ill, knowing it's there is still far from pleasant.
With a HEPA filter, you can feel confident you are eliminating as much of the dust as possible. Therefore, a HEPA vacuum is not just ideal for cleaning up long-forgotten remnants of pizza crust, but also ensuring that your allergies are kept well at bay.
Power - High power for your vacuum is vital regardless of whether you're doing a deep clean or a quick clean, and with HEPA vacuums, this power will make your job much easier. With corded vacuums, you're guaranteed consistent power, so this is not something you need to worry about.
However, cordless vacuums may experience fading power as the battery drains. To ensure you get the same results throughout, make sure your battery is adequately charged before using the vacuum.
Through the high-power design, you won't encounter much, if any, loss of suction, and this guarantees acceptable performance throughout your cleaning session. It also means you can ensure you pick up every piece of dust and debris and end up with zero surprises when you come to move the sofas before moving out in a few years' time.
Sources:
Bagged vs. Bagless Vacuum Cleaners: The Pros & Cons - Allergy and Air
Sign Up Now
GET THE VERY BEST OF GEARHUNGRY STRAIGHT TO YOUR INBOX