Best Mattress Cleaners In 2021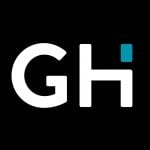 This product guide was written by Jake Starr
Published
August 31, 2020
GearHungry may earn a small commission from affiliate links in this article.
Learn more
One of the oft-forgotten parts about owning a mattress is cleaning it. Having a good mattress cleaner is nearly as important as having a good mattress. Many people believe that cleaning their sheets is good enough to keep their bedding clean, but that is not the case. Dead skin cells, mold, and pet hair are some of the things that can build up in a mattress over time.
Whether you go with the best steam cleaners for mattresses or the best mattress stain cleaners, you will want to take the time to clean your mattress. With so many mattress cleaners out there, we did our best to narrow it down to the most effective ones out there. Here are the best mattress cleaners to get you off to a fresh night's sleep.
The Best Mattress Cleaner
Mattress Cleaner Buying Guide & FAQ
Features to Look for in Mattress Cleaners
When purchasing a mattress cleaner, there are a few things you should look out for.
Cleaning Performance – This is perhaps one of the most important aspects of any mattress cleaner. Picking up dirt is very important, but there are other things that a good cleaner should be able to do. You will want a cleaner that can remove spots, attack stains, and clean up any pet accidents. Another thing to look for in cleaning performance is whether it also eliminates odors. While removing the dirt and stain is good, you won't be happy if the odor persists.
Easy to Use – Most steam cleaners are fairly easy to set up and use. The best ones will be simple to use - you should be able to easily fill the tank with water or chemicals, turn it on, and start using it. Anything more than that could be more complicated than you need. Cleaning a mattress is not as extensive of a project as cleaning carpets, so you can opt for a simple more portable cleaner.
Lightweight – Weight is another thing to consider. You will want to look for a cleaner that is fairly lightweight, between 5 and 15 pounds. The best ones will be lightweight and easy to move around.
Effectiveness – How effective the mattress cleaner is in getting rid of stains and odors is important. Not only should it clean up messes, but also it should remove smells and kill bacteria.
Types of Mattress Cleaners
There are a few different types of mattress cleaners. The two main types are steam-cleaners and cleaning solutions.
Mattress Cleaner Machines – The more popular option, these handheld steam cleaners can be used to clean mattresses, stairs, carpets, auto interiors, and much more. For these cleaners, you'll usually need to fill the liquid compartment with water and/or a cleaning solution. Then you'll power it up and use steam to apply pressure and clean the desired areas.
Mattress Cleaner Solutions – The best mattress cleaning solutions are a less expensive alternative to investing in a powered steam cleaner. These are usually strong cleaning chemicals that you can use on mattresses. To use, you'll apply some to a towel or rag and scrub. Some bottles include an attached brush.
Mattress Cleaner FAQ
Q: What is a mattress cleaner?
A: A mattress cleaner is designed to deep clean your mattress. The best mattress cleaning machines work together with a mix of cleaning chemicals to clean a mattress. For the steam cleaner, you load the chemical or water and allow the steam to focus on an area and clean any spots and remove odors. There are also mattress cleaners that are just cleaning solutions and not the full machine.
Q: Why do you need a mattress cleaner?
A: There are many reasons why you need a mattress cleaner. Most importantly, mattress steam cleaners keep your mattress clean and remove any odors that may bother you while sleeping. Also, mattress cleaners can be used to remove any stains, spots, or dirt that has accumulated over the years. Even though sheets cover most mattresses, mattresses can still get dirty and need cleaning.
Q:  How do you deep clean a mattress?
A: To deep clean a mattress, you first remove any sheets and bedding. Next, you'll vacuum it to remove any exterior dirt and debris. Then you'll either scrub with a cleaning chemical or use a steam cleaner to focus on getting rid of stains and odors. Once that is done, you can vacuum the mattress again and put your freshly-washed sheets back on your now clean mattress.
Q: What causes yellow stains on mattresses?
A: Yellow stains on mattresses are usually caused by sweat. Between sweat and general use over time, mattresses tend to turn yellow in color. Cleaning your mattress regularly and properly can help remove those yellow stains.
Sign Up Now
GET THE VERY BEST OF GEARHUNGRY STRAIGHT TO YOUR INBOX