Best Upright Vacuums In 2022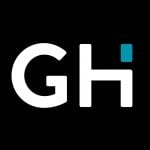 This product guide was written by GearHungry Staff
Last Updated
April 1, 2019
GearHungry Staff
GearHungry Staff posts are a compilation of work by various members of our editorial team. We update old articles regularly to provide you the most current information. You can learn more about our staff
here
.
GearHungry may earn a small commission from affiliate links in this article.
Learn more
Upright vacuum cleaners are the best things since, well, vacuum cleaners. Ask anyone you know, and they'll tell you how great it is to have a machine that makes cleaning up less of a dreary chore.
With vacuum cleaners, a significant snag was the inability to get into some tricky corners of your home. For some people, the solution to this was to have multiple vacuums for different situations. However, thanks to the efforts of certain innovators, we have devices that provide excellent multitasking properties.
However, it's been a while since the first vacuum cleaners were manufactured, and now the market is swarming with many upright vacuums and a couple of wannabes. So, deciding which one is best to spend your money on may be a bit of a chore, and that's taking you right back where you started. However, here's a list of the best upright vacuums on the market right now.
The Best Upright Vacuum
Eureka NEU182A PowerSpeed Upright Vacuum
If you're on a tight budget, but you don't want to compromise on quality, then Eureka! This is totally for you. For a cheap upright vacuum cleaner, it packs some outstanding features. Weighing a mere 10kg, the Eureka Powerspeed packs a lot of heavy-duty cleaning power in such a light body. To get a proper clean, the machine comes with an array of accessories that can get in areas like sofa cushions, stairs, and window blinds.
A 7-inch long crevice tool also improves your ability to get into tricky corners like sofa cushions, and you can use the dusting brush to freshen up your shelves, counters, and door frames. If you have a pet, just like we do, there's a brush roll for plucking out unwanted hair and for a vacuum upholstery tool for those delicate surfaces that require extra attention.
The Eureka vacuum cleaner has a 27-foot power cord, which helps you clean extensively without having to change power outlets. Also, if you have less time on your plate, you can get much done with the transparent XL dust cup that takes up to 4 liters of dust and shows you how full the canister is at a glance.
Beyond ease of use, the Eureka gets bonus points for being simple to set up. This allows you to skip the tedious process of reading a user manual or learning how to fix the cables into the cleaner itself. If you're a self-starter, the Eureka was designed for your pleasure. For more cool products that will help you keep your home spotless, check out our selection of the best floor polishers.
Key Features:
Lightweight and durable
Powerful suction
Works on floors, furniture, cars and more
5 height adjustment options
Specification:
Brand

Eureka

Model

NEU182A

Weight

10 Pounds
Generally one of the best lightweight upright vacuum cleaners
Great suction
Bagless container easy to empty
Attachments are easy to set up and use
The motor is noisy
Extension hose is too short; challenging to clean high places
BISSELL Cleanview Swivel Pet Upright Bagless Vacuum Cleaner
Owning a pet or more definitely gives one of the most exhilarating and satisfying feelings ever. The joys of watching them run around, play, eat and more must definitely outweigh the messes they make around the house. Plus with home-appliances like the BISSELL Cleanview Upright Vacuum Cleaner, cleaning up stray hairs from tricky corners has gotten even easier. For a relatively affordable price, this outstanding cleaning machine provides professional-grade performance for all-round domestic maintenance. It specially incorporates tools and features for homes with pets, ensuring those regular cleaning times go sweatless, easy, and more convenient.
Featuring a triple action brush roll that viably lifts, loosens, and extracts pet hairs from the most intricate areas around the house, the furniture, carpets, and sheets will be left looking neat and wondrously tidy. The silky bristles gently but thoroughly pick up debris and in conjunction with the scatter-free technology, dirt particles are nearly swallowed up without causing any further mess. With edge to edge cleaning capabilities, the Bissel will clean around, under, above, beneath, and in-between, ensuring no dirt, debris, or dust particles are left standing. After use, simply empty the dust cup and clean out all parts except, of course, the motor area. There's no doubt, the  BISSELL Cleanview will have you spending more time playing with and loving your pet, and less time bickering about how strenuous it is cleaning up after them. You may also be interested in some of the best canister vacuums from our list, so check them out.
Key Features:
1.0-liter dirt cup
6-feet length hose
Swivel steering for easy maneuverability
Scatter-free technology
Specification:
Brand

BISSELL

Model

2252

Weight

18.6 Pounds
Shark Rotator Powered Lift-Away TruePet Upright Vacuum
Brands like the Shark-Clean and others included on our list keep proving that household appliances don't need to be expensive to be highly functional. The Shark Rotator-Powered Lift-Away Upright Vacuum is one that can compete with top brands any day, anytime. What really sets it apart is the exceptional deep cleaning, hassle-free transition, and exceptional performance. Some brands offer 'just-okay' suction at double the price, yet this one cleans efficiently while still offering value-added features. Here's the actual highlight of the vacuum cleaner, the canister is detachable. This means that dirt embedded in hard to reach areas will no longer have a hiding place. What's more, the nozzle powerfully sucks out all dirt, particles, and allergens leaving no survivors. It does this while still supplying sufficient power to keep the brush roll spinning.
In addition to the above, there's the advanced swivel steering system that makes it easy to get by corners and reach nooks and crannies without much effort from you. On the nozzle, there are bright LED lights that lead the way, with fingertip controls that make the power controls easily accessible. More on the vacuums reachability is the true ability of the powerhead and wand to reach cat trees, stairs and lie flat enough to reach under beds. The vacuum is completely sealed, ensuring dust particles stay in while releasing only HEPA clean air. And although a few comments have been made about it being heavy and hard to move around, the bottom line is, this upright vacuum is affordable, highly functional and a great tool in the hands of users that want to get rid of dust, dirt, and allergens.
Key Features:
LED lights on floor handle and nozzle
Dynamic swivel handle
1.5-quart dust cup
6ft hose
Specification:
Brand

Shark

Model

NV752

Weight

15.4 Pounds
Shark Navigator Lift-Away Deluxe NV360 Upright Vacuum
Technology keeps getting better and better, with exciting new features that make work less… work. And we are totally here for it with another model from Shark-Clean proving how reliable their upright vacuum cleaners are. Almost similar to the Shark Rotator design, the Shark Navigator Lift-Away Deluxe NV360 cleaner shows its prowess on carpets, hard floors, and drapes alike. It promises extremely powerful suction, reliably removing all types of dirt particles big or small, and comes with a large-capacity dust cup that stores in a lot of dust and allergens for an easy empty-off later. With 12 quarts of space, there's enough space to store all the dirt from the entire clean up, making fewer trips to the garbage bin and an easy one at that too.
The transparent dust cup lets you know just how much dirt has been lying around and when the cup is full. Plus, thanks to the complete seal technology, no particles are escaping through the tight and securely covered form. For homes with individuals who easily react to allergens and unhygienic particles, the Shark Navigator has an advanced anti-allergen technology that locks particles into the well-sealed dust chamber. Promising to trap up to 99.9% of such particles, the home will regularly be safe from harmful specks that cause unwanted reactions.
Key Features:
HEPA Filter
The large capacity dust cup
Lift-Away Canister
25 feet cord
Specification:
Brand

Shark

Model

NV360

Weight

12.5 Pounds
Hoover WindTunnel 3 Max Performance Upright Vacuum Cleaner
Clean the entire house, from the ground floor to the carpets, attics, and bedrooms with this highly versatile vacuum cleaner. It's great for those day-to-day jobs that require intense, thorough, and efficient cleaning. Reach out and suck in dirt hidden under the bed, the staircase, in between cushions, or any floor surface. There's really no hiding place for dirt with the Hoover WindTunnel 3 Max Upright Vacuum Cleaner, especially with the broad nozzle that sucks in the dirt on a wider scale simply on one pass. What's more, that's more dirt and less time spent going back on forth, round the house. And the fact that it is accompanied by three extra tools for effective cleaning (that includes the pet turbo tool, pivoting brush tool, and a crevice tool), all surfaces can be brushed and effectively clean for a spotless finish.
Let's have a look at these tools in detail; the crevice tool gets into nooks and crannies with ease, the pivoting brush wipes surfaces high and low, clean while the pet turbo tool gently pulls out stray hair from where they are embedded. As the icing on the cake, there's an odor trapping HEPA filtration that eliminates those unpleasant odors. Furthermore, there's no need to spray the place with air fresheners that don't really eliminate smells. As a bonus, the controls are strategically positioned to ensure easy fingertip reachability. Get the most value out of just one extra-versatile cleaning tool, that's easy to use and does exactly what it promises.
Key Features:
Lightweight and easy to maneuver
Multi-floor/surface cleaning
13 powerful cyclones for deep suctioning
Carbon HEPA Filtration
Specification:
Brand

Hoover

Model

UH72625

Weight

18 Pounds
Shark Rotator Professional Lift-Away Upright Vacuum
Not to sound like we're moving with the crowd or anything, but if this vacuum is the top pick for both professional cleaners and homeowners, it's more than capable of being your go-to choice for cleaning up dirt every day. A lot of product review sites have this model as their top choice, and while we're not the type to follow the bandwagon, there is no denying the superiority of the Shark Rotator NV501.
The most impressive feature of the best Shark vacuum has to be the lift-away technology. With this, you can raise the canister away and use the separate extension to get into those tricky areas just at the push of a button. The Shark Rotator might be corded, but with a 30-foot wire, you have enough room to move around without worrying about getting stuck. However, if you're not working with so much space, the vacuum comes with a cord hook that can be used to reel in excess cords for a more comfortable cleaning experience.
The Shark vacuum will clean leveled hard floors and carpets without a problem, and still deal with rough, jagged situations like stairs and corners just as well. Whatever type of surface you have, this is one versatile cleaner that will quickly get the job done.
In the box, you'll find a pet power brush useful for cleaning up pet hair, grime, and debris. This, plus a HEPA filtration, saves you and your family from sniffly reactions to dust and other allergens, as it traps 99.9% of those bad boys inside the vacuum.
For the suction that the Shark Rotator has, it is incredibly quiet. Its advanced swivel steering provides the best control, and you can count on it to help you move around furniture easily. 
An extra unique feature that the Shark Rotator boasts of are LED headlights, and you will also love the fact that you can see what the machine is picking up before it gets sucked up into the dust container.
Speaking of the container, what you get here is an XL-capacity dust cup that guarantees constant cleaning. So, no more of those annoying dust spurts that mean you have to stop to empty the container. Make sure you also check our guide to the best wet/dry vacuums.
Key Features:
Lift-away technology and detachable canister for easy cleaning of difficult areas
Premium Pet Power Brush for deep cleaning
Anti-Allergen Complete Seal Technology plus HEPA filtration
Advanced swivel steering and LED headlights
Large dust cup for uninterrupted  extended cleaning
Specification:
Brand

Shark

Model

NV501

Weight

15.5 Pounds
Versatile and easy to use
Quiet motor
Family-friendly and allergen-proof
Shark customer support not great
Hard to find single replacement parts
Oreck Commercial XL2100RHS Upright Vacuum
If you have spindly arms and would rather your vacuuming stay as a chore and not a workout routine, the Oreck Commercial XL Upright Vacuum Cleaner is a lifesaver. This vacuum cleaner is the lightest product on our list, coming in at an incredible 8 pounds. It features a low profile design that allows it to lay virtually flat and clean under the couch without hurting your knees. Depending on how big your apartment is, you might have to deal with an extra-long 35-foot power cord, a blessing for people who have large rooms or spaces to clean.
The Oreck Commercial XL has a fingertip-controlled power switch for added convenience, but that's not all. You'll find the powerful, high-speed, double helix brushes beneficial. That's code for "cleans carpets of pet hair, debris, kitty litter, cereal stains, and every other mess pretty damn well."
As impressive as this cleaner is, it's imperative to note that the Oreck may falter on hardwood floors because it rotates about 6500rpm. The absence of the brush roll on/off feature is another negative, which means you might leave scratches on any hardwood floor using this cleaner. Worse, you might end up damaging the cleaner. It's also not applicable for use on stairs, because the floor tool is quite bulky and stiff. No maneuvers there. It should be quite obvious why we had it at No 4 on our list.
Key Features:
Automatic height adjustment
Hypoallergenic filtering
35-foot cord
Self -locking bags
8lbs weight
Specification:
Brand

Oreck Commercial

Model

XL2100RHS

Weight

8.2 Pounds
Lightweight
Good at cleaning up pet hair
No filters to clean up
Side brushes improve cleaning
Long power cord
Cannot clean above floors
The cord is not retractable, makes cleaning small spaces awkward
Short warranty
Dyson Ball Animal 2 Upright Cleaner
The Dyson Ball Animal is a beast of a machine, with a sleek and modern design that features a rollerball design and purple highlights. Still, that's just the appetizer. When you unbox this baby, you get a bagless design, powered by a radial root cyclone technology that picks up even the most microscopic dust.
There are not many adjustable features on the Dyson Ball Animal 2. Still, that's surprisingly not a bad thing. There's only a button to turn the rolling brush on or off, unlike the Oreck Commercial XL2100RHS. The beauty of the Dyson is that it automatically adjusts to any floor you're vacuuming, and the swiveling head on this upright cleaner makes it easy to work around furniture and sharp corners. When it picks up dirt, the vacuum cleaner automatically adjusts the filter to seal in suction across all floors. Add that to the list of tasks you won't need to worry about here.
There's one caveat, if you're suffering arthritis, you might find the swiveling head on this device to be a tad worrisome.
For those with allergies, the Dyson boasts of a certification from the Asthma and Allergy Foundation of America. However, as it doesn't use HEPA filtration, you may still be exposed to dust and allergens when you empty the bin. Find more great products like this by checking out our guide to the best robotic vacuum cleaners.
Key Features:
Radial Root Cyclones
Asthma and Allergy Friendly
Auto-adjusting head
One-touch bin emptying
Pet hair pickup system
Specification:
Brand

Dyson

Model

UP20 Ball Animal 2

Weight

17.35 Pounds
Compact enough to fit anywhere; collapsible handle makes the Ball Animal fit better into storage
Mess-free bin emptying
You don't have to fuss about bags
5-year warranty
It doesn't come cheap.  For a machine with its price tag, the Ball Animal 2 is not exactly better than the cheaper alternatives
The Ball Animal is a steady 17 pounds, so it would be difficult to lug around, especially if you're cleaning a house with stairs
Shark Ninja Navigator DLX Upright Vacuum Cleaner
The Shark Navigator DLX has a lot going for it, but we believe it's an average option in general. Some of its exciting features include a 12-foot long extension hose, which makes it easy to get into tricky areas. However, you might want to be careful with this hose, as it tends to fall over if you pull too hard.
Fortunately, the Shark DLX doesn't discriminate on the type of wood you can use it on. It works quite well on carpets as it does on hardwood floors, thanks to a powerful 1,200-Watt motor that produces ten amps of motor power. That, plus a low base, means you probably won't find it hard cleaning under low furniture.
Unfortunately, it isn't the lightest upright option out there or the most maneuverable. You're going to need a little bit of extra muscle to lift all 15 pounds of it. Being heavy does come with its perks, as it features a sizeable bagless dirt cup that can hold up to 3 liters of dirt. When you unbox the SharkNinja vacuum, you'll find these accessories in it— a 5.5″ crevice tool, 24″ crevice tool, dusting brush, and a pet hair power brush.
It cleans an average 11" path, which is dimmed only in comparison with the Bissell's 12-inch path. It also has the HEPA allergen filtration system going for it, so you're sure that your space is clean and sniffle-proof.
Key Features:
Equipped with Shark's Suction Seal Technology
Noise reduction technology
Brushroll shutoff; gentle on bare floors
30-foot power cord
Specification:
Brand

Shark

Model

NV70

Weight

15.2 Pounds
Easy to use
5-year warranty
Longer reach with a 12-foot hose
Budget-friendly
No cord rewind
Two filters require cleaning
No swivel steering 
Shark Navigator Lift-Away Professional NV356E
It may be about time to rename products from Sharks to the "Great Sharks," because their products do such a bang-up job of cleaning up. The Massachusetts-based manufacturer didn't skimp on the tiniest details for the Navigator. It includes accessories such as an 8-inch crevice tool, dusting brush, pet power brush, and dust-away bare floor attachment with two microfiber pads, which makes it useful for cleaning up messes on bare floors. The Shark Navigator Lift-Away won't lose suction during use, and it is versatile. The Lift-away technology gives you a lot more flexibility, as you can break the canister away from the motor piece.
On the Shark Navigator Lift-away Pro, you can detach the powerhead/brush roll from the canister and re-attach it to the wand for cleaning hard floors and under furniture. This feature sets this model apart from others. However, one major demerit of this vacuum is that the replacement parts are hard to come by. So, if the cord gets damaged for any reason, it might be difficult to get them replaced. Consider how well you handle things before purchasing them.
The Shark Navigator may also tip over when the wand extension is used, but that's not much of a problem. Plus, it makes up for this little snag by self-adjusting to different carpet heights so you can have constant cleaning. You may also like to check our guide to the best robotic window cleaners.
Key Features:
30-foot non-retractable cord
HEPA filtration
Suction control
Brushroll on/off switch
Full bin indicator
Washable filter 
Specification:
Brand

Shark

Model

NV356E

Weight

13.7 Pounds
Easy to empty
Long power cord
Powerful suction
Pet hair pickup system
Awkward design, may seem a little top-heavy
On the heavy side
Makes a bit of noise, especially after a couple of uses
Warranty does not cover all possible faults
Dyson Ball Multi Floor 2 Upright Vacuum Cleaner
Another Dyson, and no, it didn't make it to the list because it looks like a war weapon out of the Avengers (although we like that fact). The Multi Floor 2 is the lowest priced upright vacuum in the Dyson range, but with an impressive 250 AW of suction and a 1.6L dust bin capacity, it measures up to its more expensive counterparts. On a closer look, it seems this model is Dyson's makeover vacuum for the expensive Animal 2.
The Multi Floor 2 lives up to its name, versatile enough to clean up messes from hardwood, carpets, rugs, and bare floors as well. At about 15lbs, it's significantly lighter than the Animal 2, but it uses the same dual-layer cyclones as its highly ranked distant cousin. This feature allows it to trap the finest of dirt and dust inside a see-through 5.5-gallon dustbin that is completely sealed and HEPA filtered to keep the dust in.
We believe maintaining Multi Floor 2 is not a difficult chore, due to the bagless design and a transparent dustbin. It's easy to clean, and it can also show you just how thorough a job you did.
However, we should warn you about the difficulties of pulling hair and dust out of the canister. If your pet's hair or dust particles clog the cleaner, you might have to remove the clogged material out of the narrow canister, and this isn't much fun.
Key Features:
31-feet cord length; 40-feet max reach
Hygienic button-push bin empty
Self-adjusting spiral bristle style brush roll
12″ wide cleaning path
Washable lifetime filter
British Allergy Foundation Approval
Specification:
Brand

Dyson

Model

227633-01

Weight

15.6 Pounds
Not as heavy as other Dyson uprights
Affordable pick
Plenty of suction
Great for bare floors and low carpets
Easy maintenance
Ball design makes it hard to get under low-set furniture.
No special tools for cleaning up pet hair or litter
Low head cleaner struggles with large clumps of debris
Weight and width still makes it hard to carry
Black And Decker AirSwivel Upright Vacuum Cleaner
The Black and Decker AirSwivel is lightweight, but it has a lot going for it than just weight. The fascinating part of this cleaner is the 170° patented swivel, that offers a steering wheel maneuver on your vacuum. You can as well put on some rap music and pretend it's a vintage Merc.
Thanks to its weight, the vacuum is easy to transport around the home. However, with its power cord that's 20-feet long, you will need to consider the position of the power outlets as well. Compatibility is another thing that Black And Decker got right. It's also less noisy than a lot of other vacuums on this list.
Sadly, there are a few premium features and attachments that this vacuum doesn't provide. Some of the usuals (including an auto-adjusting cleaner head and or suction control) are missing from this model. You will also need to make a few stops to reset a lot of settings to your preference.
With the Black and Decker AirSwivel, all you get is a hose (which, as we covered earlier, is pretty short), a crevice tool, and a tiny dusting brush. Still, for the most basic of cleaning projects- and ones that won't involve a large space- these will get the job done efficiently.
Key Features:
170° Swivel Steering for ultra flexibility
12" cleaning path
6.5 feet hose length (rather short)
20 feet cord length (not very long either)
2-in-1 crevice tool and small brush
Specification:
Brand

Black & Decker

Model

BDASL202

Weight

9 Pounds
Ease of use
Easy to clean
Lightweight
170° swivel offers more maneuverability than other brands
Super affordable
Not enough suction, compared to competitors
Belt breaking is a common problem
No height adjustment
One year limited warranty
Dirt Devil Endura Reach Upright Bagless Vacuum Cleaner
Looking to buy a high-performing vacuum cleaner with a relatively tight budget? Well then keep reading, cause the Dirt Devil Endura Upright Vacuum Cleaner is extremely affordable without compromising any of its value-added benefits. First off, the design is incredibly clean, compact, and very lightweight. It's easy to roll around areas of the house, with an equally decent long cord that allows distant cleaning from power sockets. Talking about the beneficial length this Dirt Devil guarantees, the quick-release wand offers 10ft reach to those heightened areas that are normally hard to reach. What's more, the vacuum promises to clean every inch from the base floors up to curtains, cabinet tops, and even ceiling fan surfaces.
Thanks to the Cleanpath technology, the vacuum reliably takes on all types of floor types and surfaces, switching up the gear at your command. It also uses sufficient energy to suck in all types of dirt, particles, and scraps into the dust cup with guaranteed no loss of suction. Additionally, the two-in-one crevice and dusting brush tools help to ensure dirt is cleared from all areas, regardless of how narrow, tiny, or seemingly unreachable. Once the dirt fills up, the easy-to-empty dirt cup can be taken out to pour out dirt. This upright vacuum is suitable for those who don't like to cut corners but are 'hell-bent' on keeping their homes clean.
Key Features:
Easy empty dirt cup
Lightweight and portable
Quick-release wand
Rinse cup and filter
Specification:
Brand

Dirt Devil

Model

UD20124

Weight

9 Pounds
Upright Vacuum Buying Guide & FAQ
How We Chose Our Selection of The Best Upright Vacuums
The Width of Cleaning Path - An upright vacuum cleaner that comes with a full cleaning path will make it much easier for you to cover an entire floor in fewer passes. However, the problem with this so that it will make it more difficult to maneuver around any piece of furniture or get into tight spaces.
A good upright vacuum cleaner (such as the ones featured here) usually comes with around 15 inches of cleaning paths. Also, good upright vacuum cleaners come with cords and hoses (generally higher than 25 feet), s that you won't have to get it plugged into various outlets as you move to complete the cleaning of an area.
Weight - Weight is another specification that we looked into as we made our choice. We understand that at some point in time, you will need to lift your vacuum cleaner (even if it's only when you want to have the vacuum cleaner put inside a compartment for safekeeping. With a lightweight cleaner, this becomes incredibly easy.
HEPA Filter - The HEPA filter is a high-efficiency particulate air filter that can help with users that have asthma or any other respiratory issue (including allergies). Basically, a HEPA filter takes almost all of the air particles and debris that would have been otherwise expelled from your vacuum cleaner.
Noise Features - One of the most significant cases against vacuum cleaners in general (regardless of what category they are) is the noise they generate during use. However, manufacturers have been able to develop innovative technologies to ensure that they emanate a little less noise. We definitely put that into consideration when choosing our favorite picks as well. So with these, you don't necessarily have to suffer through cleaning your house and having the whole place sound like an industrial oil rig.
Things To Consider Before Buying Upright Vacuums
Cleaning Needs - Cleaning jobs are usually divided between the residential and commercial options, and each has its own needs. The requirements that you have will dictate a lot about the features that you will need to think about in an upright vacuum cleaner.
Features - Every upright vacuum cleaner comes with a specific list of features that will help it to perform its job efficiently. Most of the time, features are what differentiate the products offered by one manufacturer from the products that you get with another maker. Of course, some elements are much more essential than others; some are important, while others tend to be nothing but baggage from manufacturers who try every trick in the book to lure customers into purchasing the products. So, considering all of these, it is vital that you maintain a cursory look at what you're purchasing before you do.
Noise Levels - Noise levels might seem trivial at face value, but they are crucial when it comes to determining whether an appliance will be useful in cleaning. You will need a tool that can operate without giving off too much noise, especially if your cleaning will be taking place in a commercial location with people working around you. With people listening to their favorite songs or watching videos that are important to them, the last thing that you all need is a vacuum cleaner that comes in and shadows all of the sounds with the flick of a switch. So, get an upright vacuum cleaner that produces less noise. It will help save you a great deal of stress.
Vacuum Bags - There are different types of vacuum cleaner bags. Some are built to provide adequate protection from dust and other allergens, while others are HEPA vacuum bags. A number of these bags provide effective dust and dirt protection. However, if what you are looking for is optimal performance, then it is recommended that you replace your vacuum cleaner bags bi-monthly. Again, this will depend mainly on how often you use the vacuum cleaner itself.
Efficiency Dust Bags - Efficiency dust bags are little inclusions that help to clean tiny debris particles. They also help to maintain the cleanliness of your vacuum cleaner drum. You can quickly dispose of the dust bags, and they are relatively cheap as well.
Types of Cleaning Solutions - Cleaning solutions are features that are used to help get rid of stubborn stains and dirt from the surface of hard floor and carpets.
Cleaning solutions are primarily used for getting rid of stains and dirt from the surfaces of floors and carpets. Solutions are especially suitable for areas where commuting is high, because they act as essential complements for the cleaning and suction abilities of the vacuum cleaners.
Depending on the surface that you want to clean and what your specific needs are, some solutions can help you in general. Some will quickly get rid of stains, while some are adept at neutralizing the action of allergens and eliminating odors. So, if you are unable to get a multipurpose cleaning solution, then you might end up having to pair cleaning solution to get the job done.
Suction Power Control - The amount of suction power that your upright vacuum cleaner provides will go a long way in determining how effective it will be when it comes to cleaning your home in the long run. However, it is also vital that you consider the ability to control his suction power as well. If you don't have proper control over a vacuum cleaner's suction power, then your ability to clean surfaces like upholstery, carpets, and rugs would be limited a great deal.
Accessories - In today's world, there are quite a lot of accessories on the market made to help vacuum cleaners become much more efficient in operation. As stated some of the features as appliances that you get are entirely useless and will do absolutely nothing to improve your user experience. Still, here are some of the tools and appliances that you can keep in mind:
Brush Agitator - Most times, you will find the brush agitator of a vacuum cleaner under the machine. It's used to dislodge dirt, dust, and debris from the ground or the carpet. It also ensures that the airflow can lift the light particles easily. Different cleaners have different brush agitators. Some models of brush agitators come with a switch that turns them on and off so that you can quickly clean the surface of the bare floor. Simply put, the purpose of the agitator is made it more convenient to clean floors.
The Self-propelled Feature - The self-propelled feature is a simple addition that makes use of both transmission and drive systems to aid you as you pull and push the vacuum cleaner about the place. It reduces the amount of effort required when moving the vacuum cleaner around. However, a caveat of this is that it is possible for the feature to add to the weight of the vacuum cleaner as well. This can make the movement more difficult, especially in cases where you will need to do a lot of lifting on the vacuum cleaner. Still, if the area where you will be cleaning is flat and bare- and you won't need to do any lifting- you will get a lot of benefits from this self-propelled feature.
Types Of Upright Vacuums

When it comes to upright vacuum cleaners, the significant difference that you need to consider is whether the filter is bagless or if it uses a dust bag. The choice here will rest entirely on preference, but you'll find yourself better served with a vacuum cleaner that includes a dust bag if you are concerned about the quality of your indoor air or you have family members that have asthma, allergies, or some respiratory issue.
In truth, there is nothing wrong with the bagless vacuum cleaner. The best ones can do a proper job when it comes to cleaning. The only problem with them is that the trouble you have to scale through to maintain them. Maintaining bagless cleaners offer involves a lot of dust which could be a problem for most individuals.
In addition to this, you also have to consider the fact that a lot of bagless upright hoovers use filters that require washing or brushing off to get rid of trapped particles from the system. If not done correctly, you risk releasing all the dust particles back into your home.
Then, you should also consider that the entire vacuum cleaner system plays host to dirt at some point in time. Thanks to the inherent characteristic of the bagless design, it is almost impossible for you to seal off a bagless vacuum to ensure that there is no leakage of any dirty air through the non-filtered openings. Add that to the difficulty encountered in creating an air-tight seal in a dustbin that will make dirt collection easy.
Upright Vacuum FAQ
Q: What is an upright vacuum cleaner?
A: An upright vacuum cleaner is one of the most popular types of vacuum cleaners on the market right now. As opposed to being wide (as it usually the case with a lot of other hoover vacuum cleaners), upright vacuum cleaners favor height instead. A lot of upright vacuum cleaners come with practical features for tackling dirt in some of the dirtiest corners.
Sign Up Now
GET THE VERY BEST OF GEARHUNGRY STRAIGHT TO YOUR INBOX