Best Vacuums For Pet Hair In 2022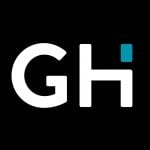 This product guide was written by GearHungry Staff
Last Updated
March 27, 2020
GearHungry Staff
GearHungry Staff posts are a compilation of work by various members of our editorial team. We update old articles regularly to provide you the most current information. You can learn more about our staff
here
.
GearHungry may earn a small commission from affiliate links in this article.
Learn more
Pets like cats and dogs tend to leave a little more than their scent wherever they go, and for people with allergies, pet hairs are a pretty bad wrap to have around the house. In eradicating these allergens, you can rely on the best vacuums for pet hairs to fix these issues seamlessly.
The Best Vacuum For Pet Hair
BISSELL Cleanview Rewind Upright Bagless Vacuum For Pet Hair
For many people, BISSELL is a familiar brand. The American company has been one of the leading names when it comes to vacuum cleaning and floor care. Even beyond products designed to clean up human made dirt, they also offer a variety of cleaners for pets. The Cleanview Rewind Pet Deluxe Upright Vacuum Cleaner is one of its best offerings.
This device is an upright vacuum with a clear glass design that gives it a classy modern look and also allows you to experience the efficiency of the vacuum cleaner in real-time. Despite being a lightweight machine, it packs a significant amount of technology. For instance, it comes with Triple Action Brush Roll and Scatter-Free Technology, which allows easy cleaning of any surface, be it a carpet or hard floors. Furthermore, the Scatter Free Technology also ensures that this vacuum cleaner is capable of cleaning out stubborn messes. No doubt, the ease of use with this device goes beyond cleaning your pet's messes. Features such as Automatic Cord Rewind, washable filters, and the Easy Empty Dirt Tank, which allows you to empty the content with a push of a button, makes it just as easy to clean the cleaner. You may also be interested in some of these amazing upholstery cleaners from our list, so check them out.
Key Features:
Four-year warranty ensures peace of mind
Swivel steering makes maneuverability a lot easier
Triple-action brush roll gets rid of pet hairs
Lightweight vacuum cleaner that's easy to use
Specification:
Brand

Bissell

Model

2252

Weight

17.8 Pounds
Shark Navigator Self-Cleaning Brush Roll (ZU62)
Outside of BISSELL, another brand with excellent pet vacuum cleaners is Shark produced by SharkNinja Operating LLC, the houseware company. Although they are much younger than BISSELL, the company has carved a significant market share for itself through its quality offerings.
One of them is the Shark Navigator Self-Cleaning Brush Roll (ZU62), which has several of the features that make the Cleanview series a popular option for pet owners. Some of them include lightweight design and swivel steering, but the Shark Navigator excels in other areas too. One is its 2.6-liter dust cup capacity, which is large enough for you to clean an entire home without even emptying the cup.
It also comes with an extendable hose of 12 feet and a cord length of 25 feet which allows you to clean higher surfaces or reach further spaces without having to unplug the cord for a closer socket. Also, if you suffer from allergies, the Shark Navigator Self-Cleaning Brush Roll is a great pet vacuum cleaner as it comes with an anti-allergen complete seal.
What's more, when it comes to cleaning the cleaner itself, the Navigator has the Zero-M technology that self-cleans the brush roll, freeing you of the burden of untangling a web of pet hair from the brush. You may also be interested in some of the best wet/dry vacuums from our list, so check them out.
Key Features:
Extendable hose to reach difficult places
HEPA filter keeps allergens in the vacuum
Huge dust cup that brings fewer interruptions to cleaning
Powerful suction that takes out pet hair conveniently
Specification:
Brand

Shark

Model

ZU62

Weight

19.5 Pounds
BISSELL ICONpet Cordless Vacuum For Pet Hair
If you happen to be looking for something wireless, the BISSELL ICONpet Cordless Vacuum Cleaner might be just what you want. Also made by BISSELL, it comes with a 21.6v Lithium-ion battery that can last up to 30 minutes in the middle to high setting, and more than 50 minutes if you go lower. It also features the patented Tangle-Free Brush Roll BISSELL technology, which is particularly useful for dog owners, especially those who own carpets and rugs.
Being a cordless vacuum cleaner, it is pretty lightweight at seven pounds. Its size and ease of conversion to a hard or high reach vacuum also mean you can clean every nook and cranny of your home, high or low. Clearly, the theme of this pet vacuum cleaner is comfort; thus, it comes with bright LED lights placed at the foot of the vacuum, which enables you to clean in dark spaces.
What's more, when you finish vacuuming, cleaning out the ICONpet Cordless Vacuum Cleaner is just as easy. It comes with a Mess Free Empty Dirt Tank and Clean Side Technology, which makes it easy to dispose of the dirt. In addition to getting an efficient vacuum cleaner for pet hair, you would also be saving pets as each purchase triggers a $25 donation from BISSELL to the BISSELL Pet Foundation. You may also be interested in some of the best canister vacuums from our list, so check them out.
Key Features:
Cordless vacuum cleaner for added convenience
Floor nozzle with LED lights makes cleaning easier
Can switch between regular and handheld mode
Powerful motor that revolves around 675km/h
Specification:
Brand

Bissell

Model

22889

Weight

7 Pounds
BISSELL Cleanview Rewind Pet Deluxe Upright Vacuum Cleaner
As part of the BISSELL Cleanview array of Upright pet vacuum cleaners, the Rewind Pet Deluxe Upright Vacuum Cleaner (24899) comes with a lot of the features that make this product series a popular choice among pet owners. With a weight of just 19 pounds, it is lightweight and is equally easy to move around, even though it doesn't come with Swivel Steering. Other features in this variant include automatic cord rewind and Triple Action Brush Roll.
One advantage of buying the Rewind Pet Deluxe cleaner (24899) over its counterpart in this price range is the cord length. At 27 inches, it enables you to clean surfaces over a longer distance. And if you happen to care about the color of your machine, the Pet Deluxe Upright vacuum cleaner comes in a green that beautifies as much as it efficiently cleans.
Key Features:
Edge brushes for easy cleaning
Washable filter for convenient maintenance
Powerful suction system that keeps dust in
Triple-action brush roll eases cleaning duties
Specification:
Brand

Bissell

Model

24899

Weight

19.05 Pounds
Dirt Devil Razor Pet Bagless Upright Vacuum Cleaner
This is another excellent product from an OG in the vacuum cleaning industry. The Dirt Devil Razor Pet Bagless Upright Vacuum Cleaner is from Techtronic Industries, which has been in existence since 1909. Like the Eureka, this model comes in two versions; the Razor and the Razor Pet. So, potential buyers should note that while placing an order.
The Razor Pet is a reliable vacuum cleaner that is well worth its price and comes with useful features such as swivel steering, allowing you to clean around furniture and rigid objects. Its powerful suction comes with a patented Spin4Pro Brushroll and CleanPath technology, which allows this vacuum cleaner to efficiently clean across different kinds of surfaces. Aside from that, the Razor Pet model comes with a patented TURBOCLAW Pet Tool, which users can use to tackle stubborn pet hair on upholstery and stairs. It also comes with an Endura Filter, a filtration system that ensures the longevity of the cleaner with little maintenance work. For more handy options like this, check out our reviews of the best handheld vacuums.
Key Features:
Swivel steering for easy maneuvers
10 ft extension wand
Multi-surface performance
Three-stage filtration system (endura filter)
Specification:
Brand

Dirt Devil

Model

UD70355B

Weight

13 Pounds
Bissell Pet Hair Eraser Handheld Vacuum
The Bissell Pet Hair Eraser Handheld Vacuum product was designed for convenience and ease of use, thanks to a simple handheld design that makes it easy to handle and pick up pet hairs from any surface. It's powered by a 4 amp motor that uses a cyclonic system and a multi-layer filtration. You'll find the flexible rubber nozzle easy for picking up hair from the carpets. The hard plastic nozzle handles all the hard and dry droppings.
The BISSELL Pet Hair Eraser Handheld Vacuum comes with a specialized rubber nozzle that attracts pet hair and pulls out every piece of dirt – especially on areas like upholstery and stairs. Since you get two of these nozzles, you can rest assured of even more cleaning efficiency. The power cord for this device also measures an impressive 16 feet, meaning that you can plug it somewhere and still have wide use coverage. Its dirt cup is capable of holding 0.78 liters of pet hair, which is quite a lot of droppings from one pet.
Key Features:
Two special nozzles
Cyclonic Cleaning System
Multi-layer filtration
Specification:
Brand

Bissell

Model

33A1C

Weight

4.2 Pounds
Eureka PowerSpeed Bagless Upright Vacuum Cleaner
While handheld pet hair vacuums are beginning to take the market by storm, upright vacuums for pet hair are still holding the guard. Another upright model you can find on the market is the Eureka PowerSpeed Bagless Upright Vacuum Cleaner.
Designed by popular home appliance manufacturer Eureka, this product can clean out hard and stubborn pet debris in minutes. Featuring a 12. 6″ wide nozzle, this pet hair vacuum cleaner makes cleaning and suction as quick and effective as you can get anywhere. The entire system weighs just 10 lbs., so you know you can carry it around easily. It's also easy to manoeuver with a powerful suction that stands it out from the competition.
The pet hair vacuum works well on rugs carpets, and smooth floors. With the five height adjustment, you won't have a problem going through different floors and rugs to clean out your pup droppings. The vacuum has a dirt cup with a 1L capacity, meaning you can store more dirt and clean more areas without having to replace the cup.
The manufacturers also added the usual – a quick-release handle for above-floor cleaning, a dusting brush, and an upholstery tool. Generally, there's about nothing you'll lack on this product. Our guide to the best robotic vacuum cleaners features some amazing products that will make cleaning easy.
Key Features:
Quick-release handle
5 height adjustment
Simple and lightweight
Specification:
Brand

Eureka

Model

NEU182A

Weight

10 Pounds
BISSELL Pet Hair Eraser Lithium Ion Cordless Hand Vacuum
The BISSELL Pet Hair Eraser Lithium Ion Cordless Hand Vacuum is a handheld version of the pet vacuum cleaner. As with most BISSELL products, this one has incredible suction power too. Thanks to a lithium-ion battery, you can finally step away from the vacuum cleaners that need plugging before they work. You simply need to insert the battery into the device and begin vacuuming.
You get a 0.7-liter dirt cup with the BISSELL Pet Hair Eraser Lithium Ion Cordless Hand Vacuum, and thanks to triple-level filtration, you'll have no problems with optimizing the cleaning performance of the vacuum cleaner. The device also comes with a couple of specialized tools, including a motorized brush tool, an upholstery tool, and a crevice tool to help make cleaning more effective.
Key Features:
Handheld design
Triple-level filtration
Lithium-ion battery
Specification:
Brand

Bissell

Model

2390A

Weight

4.85 Pounds
Dirt Devil Endura Max Upright Bagless Vacuum Cleaner
Barring a funny name and an even funnier aesthetic look, the Dirt Devil Endura Max Upright Bagless Vacuum Cleaner actually does a rather solid job as far as cleaning your house and ridding it of pet hair is concerned. The upright vacuum cleaner makes operation as easy as possible, and you get an Endura filter that improves suction and performance.
This product gives you an XL dirt cup for storing and disposing of pet hairs. You also get a Spin4Pro multi-floor brush roll, which helps you to move from cleaning one type of floor to another without witnessing any drop in cleaning efficiency. A 3-level height adjusts that allows users to adjust the height of the vacuum cleaner based on their height to avoid any backaches and cramps that could result from extensive use. But, every beautiful tool has a bad side. One of the cons of using this product is the hose. Current customers have complained about how hard it is to fix and reattach the hose to the cleaner. Some users also torched it for overheating and loud noise levels during use. You may also like some of the best carpet cleaners from our list, so check them out.
Key Features:
Rinsable filter
3-level height adjust
Spin4Pro multi-floor brush roll
Specification:
Brand

Dirt Devil

Model

UD70174B

Weight

11 Pounds
Hoover Pet Max Complete Bagless Upright Vacuum Cleaner
The Hoover Pet Max Complete Bagless Upright Vacuum Cleaner is another player in the funny-looking category, with a build that almost makes you see everything that's being vacuumed down there. Included in the box are the cleaner, a pet turbo tool, crevice tool, a flexible dusting brush, and a rinsable filter.
The Hoover Pet Max Complete Bagless Upright Vacuum Cleaner has a wide dirt cup that allows you to focus and get the job done in one vacuum session. The device features multi-floor capabilities, meaning that you'll be able to move from vacuuming a carpet to a hardwood floor seamlessly. Add this to the anti-allergen technology, and you have a standard vacuum for pet hair that is ready for action. The quick-release wand is also worth noting, as it makes it possible for you to easily raise the vacuum above your head and clean some high spaces – for those of you who have adventurous pets that just can't stay put. For more excellent products to help you keep your home spotless, check out our selection of the best spin mops.
Key Features:
Quick-release wand
Multi-floor performance
Anti-allergen technology
Specification:
Brand

Hoover

Model

UH74110

Weight

17.1 Pounds
Dyson Upright Vacuum Cleaner
We started the list with an upright vacuum cleaner, so it's only fair that we end the list with one. The final product on our list is the Dyson Upright Vacuum Cleaner – a product that has outer aesthetic appeal as its most significant feature. When you get the Dyson Upright Vacuum Cleaner, you're getting a vacuum or pet hair that comes with a self-adjusting cleaner head. This feature allows the product to effectively seal in any hair taken from a surface, so you don't have to deal with spillovers as you work. People with allergies will also love the HEPA filters that come with this one, as they will help to keep allergens and pet hair away from your nostrils.
However, perhaps the most standout feature for this bad boy is the addition of a button-triggered dust cup. With this, you don't have to touch the cup when you empty dust; just press the button, and the dust is emptied. Pretty neat. 
Key Features:
HEPA filters
Buttoned dust cup
Self-adjusting cleaner head
Specification:
Brand

Dyson

Model

UP20 Ball Animal 2

Weight

17.35 Pounds
BISSELL Cleanview Swivel Rewind Vacuum For Pet Hair
In many ways, the BISSELL Cleanview Swivel Rewind Pet Vacuum Cleaner is similar to the earlier reviewed Cleanview Rewind Pet Cleaner as it features several of its advantages. From Triple Action Brush Roll, Scatter Free Technology, Multi-Cyclonic Technology to Automatic Cord Rewind, and Edge to Edge Cleaning; the similarities are plenty. However, the Swivel Rewind cleaner's pricier status separates it from its more affordable counterpart.
This difference in price is down to features such as the runtime, which can cover as much as 27 feet. Additionally, it has a swivel steering, which allows easy maneuverability of the cleaner. For those who have highly active pets, this feature is one of the best options for cleaning those hard to reach areas.
This particular Cleanview cleaner also comes with an assortment of attachments, such as a Turbo brush tool, Crevice tool and wand, and dusting brush. Even better, if you happen to have a bad back, it comes with five adjustable height settings, allowing you to choose the most convenient position for you while you clean.
To cap off the uniqueness of the BISSELL Cleanview Swivel Rewind Pet Vacuum Cleaner, it comes in teal, and it is the only version of the CleanView variants that do so. If you are looking for a perfect car vacuum cleaner, be sure to check out our selection of the best ones on the market.
Key Features:
Long 27-inch cable
Automatic cord rewind button reels cable in with ease
Cleans edges easily
Works on a variety of surfaces
Specification:
Brand

Bissell

Model

2254

Weight

19.25 Pounds
Vacuums For Pet Hair Buying Guide & FAQ
How We Chose Our Selection of Vacuums For Pet Hair
Brand - Brands played quite a huge role in influencing our choices. We understand that the market for vacuum cleaners generally is getting more crowded, but some brands have remained in business for years. These manufacturers have products that have stood the test of time. This is where brands like BISSELL and Shark come into play.
We also looked into a few other brands that are less popular. Comparing the features of their products with the aforementioned popular brands, we were able to draw a credible base for comparison to get the best vacuums for pet hair
Price - The price pays an important role in the purchasing process of just about any product – we saw no reason why it shouldn't be important in informing our decision here.
However, in making our choice, we did more than just look into prices to check which products were more expensive or affordable. Instead, we got products and compared the prices with the features they claimed to provide. We believe every product should provide value for money, and we made sure to only choose products that had features that matched the prices their manufacturers were charging.
Reviews - Product reviews are part of our research process. Considering that we couldn't possibly try every vacuum for pet hair on the market, we decided to also look into reviews and what current customers had to say about the products.
Our reviews covered review articles available on the Internet and testimonials from people who have purchased and used the products. Thus, we aggregated all of the products and the comments that were attached to them, considering the prices they go for, to see if the products are worth it.
Features To Look For In Vacuums For Pet Hair
Performance - The performance of your vacuum cleaner is ultimately the most significant factor that can – and should – affect your choice of a vacuum. While you could find that your vacuuming could be affected by the type of floors that you have, the performance of the vacuum itself also plays a significant role.
So, the vacuum should be able to get the job done effectively and take out as much hair in a  simple vacuum process as possible.
Tools - You should also consider the tools that make up the entire vacuum system. We all know that there's a vacuum cleaner in and of itself, but there are add-ons needed to get the maximum value out of the cleaner.
One such tool is a roller brush. Unless you have furniture that is made of a smooth and durable material, the roller brush will be required for the optimal performance of the vacuum cleaner. You could also go further and find a vacuum that has a switch for its own roller brush. This way, you can use the cleaner and the brush simultaneously.
Bags vs. Canisters - You can't possibly forget to look out for this additional helper. In fact, most experts will recommend that you get a multi-layer filter for trapping dust and hair going inside the cleaner. This is critical to prevent debris from reaching the vacuum motor, which could cause irreparable damage. If your dog sheds a lot of hair, you probably need a cleaner with a large capture bag.
For vacuum cleaners that can't hold off large amounts of hair, you can easily swap it out for a bin system. With a bin, you won't have to replace bags, and you won't have to deal with the buildup of hair. Whatever piques your fancy, feel free to go with it.
Noise level - Beyond performance, you also need to consider noise levels when searching for the best vacuum cleaner for pet hair. The noise level might not be so much of a concern for many people – especially those who live alone and won't be disturbed by excessive noise. Ideally, you should aim for cleaners with lower decibel levels. Anything from 60 Dbl would offer quiet operation.
Vacuum For Pet Hair FAQ
Q: What are vacuums for pet hair?
A: Vacuums for pet hair are standard vacuum cleaners that have a specialty for taking out animal hair in your house. A lot of the pets that we keep at home – dogs, cats, etc.- tend to rub against surfaces in the house. These vacuums help ensure that your house is free of these hairs.
Q: Are pet vacuums worth it?
A: Absolutely. With great power, come even greater responsibility. One such responsibility is being able to handle the droppings that come with having your fur friend live with you. To get started, you need to invest in a pet vacuum for your home and use it.
Sign Up Now
GET THE VERY BEST OF GEARHUNGRY STRAIGHT TO YOUR INBOX