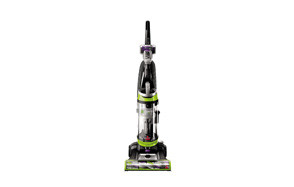 BISSELL Cleanview Rewind Pet Deluxe Vacuum Cleaner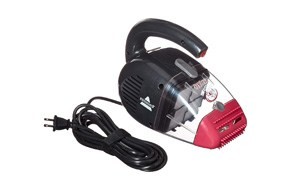 Bissell Pet Hair Eraser Handheld Vacuum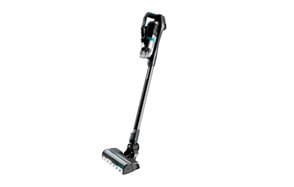 BISSELL ICONpet Cordless Vacuum Cleaner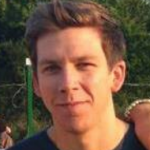 Pets like cats and dogs tend to leave a little more than their scent wherever they go, and for people with allergies, pet hairs are a pretty bad wrap to have around the house. In eradicating these allergens, you can rely on the best vacuums for pet hairs to fix these issues seamlessly.
Here are some of our top vacuums for pet hair.
The Best Vacuum For Pet Hair
Vacuums For Pet Hair Buying Guide & FAQ
How We Chose Our Selection of Vacuums For Pet Hair
Brand - Brands played quite a huge role in influencing our choices. We understand that the market for vacuum cleaners generally is getting more crowded, but some brands have remained in business for years. These manufacturers have products that have stood the test of time. This is where brands like BISSELL and Shark come into play.
We also looked into a few other brands that are less popular. Comparing the features of their products with the aforementioned popular brands, we were able to draw a credible base for comparison to get the best vacuums for pet hair
Price - The price pays an important role in the purchasing process of just about any product – we saw no reason why it shouldn't be important in informing our decision here.
However, in making our choice, we did more than just look into prices to check which products were more expensive or affordable. Instead, we got products and compared the prices with the features they claimed to provide. We believe every product should provide value for money, and we made sure to only choose products that had features that matched the prices their manufacturers were charging.
Reviews - Product reviews are part of our research process. Considering that we couldn't possibly try every vacuum for pet hair on the market, we decided to also look into reviews and what current customers had to say about the products.
Our reviews covered review articles available on the Internet and testimonials from people who have purchased and used the products. Thus, we aggregated all of the products and the comments that were attached to them, considering the prices they go for, to see if the products are worth it.
Features To Look For In Vacuums For Pet Hair
Performance - The performance of your vacuum cleaner is ultimately the most significant factor that can – and should – affect your choice of a vacuum. While you could find that your vacuuming could be affected by the type of floors that you have, the performance of the vacuum itself also plays a significant role.
So, the vacuum should be able to get the job done effectively and take out as much hair in a  simple vacuum process as possible.
Tools - You should also consider the tools that make up the entire vacuum system. We all know that there's a vacuum cleaner in and of itself, but there are add-ons needed to get the maximum value out of the cleaner.
One such tool is a roller brush. Unless you have furniture that is made of a smooth and durable material, the roller brush will be required for the optimal performance of the vacuum cleaner. You could also go further and find a vacuum that has a switch for its own roller brush. This way, you can use the cleaner and the brush simultaneously.
Bags vs. Canisters - You can't possibly forget to look out for this additional helper. In fact, most experts will recommend that you get a multi-layer filter for trapping dust and hair going inside the cleaner. This is critical to prevent debris from reaching the vacuum motor, which could cause irreparable damage. If your dog sheds a lot of hair, you probably need a cleaner with a large capture bag.
For vacuum cleaners that can't hold off large amounts of hair, you can easily swap it out for a bin system. With a bin, you won't have to replace bags, and you won't have to deal with the buildup of hair. Whatever piques your fancy, feel free to go with it.
Noise level - Beyond performance, you also need to consider noise levels when searching for the best vacuum cleaner for pet hair. The noise level might not be so much of a concern for many people – especially those who live alone and won't be disturbed by excessive noise. Ideally, you should aim for cleaners with lower decibel levels. Anything from 60 Dbl would offer quiet operation.

Vacuum For Pet Hair FAQ
Q: What are vacuums for pet hair?
A: Vacuums for pet hair are standard vacuum cleaners that have a specialty for taking out animal hair in your house. A lot of the pets that we keep at home – dogs, cats, etc.- tend to rub against surfaces in the house. These vacuums help ensure that your house is free of these hairs.
Q: Are pet vacuums worth it?
A: Absolutely. With great power, come even greater responsibility. One such responsibility is being able to handle the droppings that come with having your fur friend live with you. To get started, you need to invest in a pet vacuum for your home and use it.