Last updated:
14 Jan 2021
Best Handheld Steam Cleaners In 2021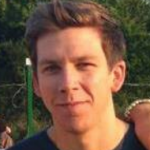 This product guide was written by Jordan Carter
A great steam cleaner can revolutionize your cleaning schedule. Whether you need to clean your furniture, windows, grout, mattress, carpet, or other surfaces, their ability to blast through dirt and grime while destroying dust mites or bacteria uphold steam cleaners as an excellent choice. The best handheld steam cleaners make brilliant additions to your home cleaning quiver since they are perfect for spot-cleaning or getting into awkward corners. Although even the very best handheld steam cleaners won't match up to a full-size model in terms of power and efficiency, handheld steam cleaners are a great and versatile tool for any size home.
Our team of cleaning and tech experts put in hundreds of hours testing the best handheld steam cleaners for upholstery, carpets, furniture, mattresses. Their results, plus extensive research into consumer reviews, brought about a definitive buying guide filled with the best handheld steam cleaning options on the market. We're confident that you will find the best handheld steam cleaners for your home from this list!
The Best Handheld Steam Cleaner
Handheld Steam Cleaner Buying Guide & FAQ
Now that we've seen some of the best handheld steam cleaners around, we thought it would be helpful to let you know some of the key considerations and FAQs our research team looked at when comparing the best-rated handheld steam cleaners.

Features To Look For In Handheld Steam Cleaners
Water Tank Capacity - One of the most important things to think about when shopping for the best handheld steam cleaners is the water tank capacity. Naturally, a larger water tank will need to be topped up less often and can clean a large area without you needing to stop to refill the tank. But the weight saved with a smaller tank makes maneuverability easier.
Power - Similarly, you're going to want to check the power capacity of your handheld steam cleaner. The amount of power (and water tank capacity) that you need will depend on the job you intend to do. For example, the best handheld steam cleaner for upholstery might not need to be quite as powerful as the best handheld steam cleaner for mattress cleaning. Think about what you will want to clean most often when shopping for a steam cleaner.
Heat Up Time - You should also consider the amount of time it will take to heat up the water in your handheld steam cleaner. If this is going to take a long time, you will most likely find that you won't use your steam cleaner as often as you intended. Faster heat-up times are much better for a quick and efficient cleaning spree.
Attachments - Most of the top-rated handheld steam cleaners will come with a variety of accessories to help you with frequent chores. These are likely to include attachments such as a squeegee for windows, brushes for grout, and scrubbing pads for oven grease. Some handheld steam cleaners will come with a few accessories but have others available to buy separately. If you have a particular job in mind for your handheld steam cleaner, check to make sure that the model you choose has the appropriate attachments for the job.
Price - One of the main benefits of a handheld steam cleaner versus a full-size model is lower the price. Handheld, or "mini," steam cleaners are much cheaper than the larger models, although they can range dramatically in price. It's worth remembering that the most expensive models aren't necessarily the best for all jobs. However, we tend to stay away from the very cheap options: if it seems to good to be true, it probably is!

Handheld Steam Cleaner FAQ
Q: What is a handheld steam cleaner?
A: Karcher refers to steam cleaning as "simple, clean, and environmentally friendly," as it requires no chemicals and simply makes use of heated tap water to swipe away germs, dust, and grime using hot air. Handheld steam cleaners are beneficial, as they take the cleaning power of a standard steam cleaner and condense it down into a "mini" machine that can easily be operated with one hand. These steam cleaners make cleaning smaller spaces and weird angles much more effective, too.
Q: What can you use a handheld steam cleaner for?
A: Handheld steam cleaners are great for smaller jobs such as cleaning your oven, windows, stubborn marks on your grout, or bathroom tiles. They're also perfect for cleaning furniture or upholstery. They might not be powerful enough to clean your entire floor, but the best handheld steam cleaner for carpets should be suitable to give your home a refreshing uplift or for helping out with small stains.
Q: Do handheld steam cleaners really work?
A: The best handheld steam cleaners can kill up to 99.9% of bacteria, germs, and dust mites. By heating the water to 175°F, steam cleaners can effectively sanitize almost any surface to make your home clean and sparkling. Steam cleaners are also great to use throughout the house because they don't use chemicals that could potentially harm your fabrics, pets, or family.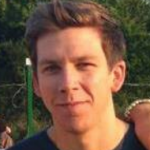 Jordan Carter is Gear Hungry's resident Editor-in-Chief with a genuine love and passion for all things tech. Jordan works diligently to ensure only the best products ever make it onto the platform and are showcased in Gear Hungry's carefully curated, tested and expertly researched, informative buying guides.
The best!
Gear, gadgets & stuff for men
Straight to your inbox