You Name It, They Clean It: The Best Wet Dry Vacuums Of 2022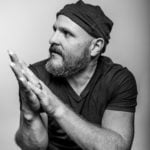 This product guide was written by Andrew Marshall
Last Updated
April 19, 2022
Andrew Marshall
Andrew Marshall is a writer, painter, photographer, and filmmaker. He primarily writes about the outdoors, though like most writers he's interested in just about everything. Andrew is a long-distance athlete with a passion for running and walking up and down mountains. Born and raised in the southeast, he now lives high in the Sierra Nevada with his wife and a freakishly large orange cat.
GearHungry may earn a small commission from affiliate links in this article.
Learn more
Whether you're trying to keep up with kids and pets, or cleaning a large space like a hotel or workshop, you need cleaning tools that perform consistently and reliably. No one wants to start cleaning only to be shut down by a vacuum that doesn't work properly. Or, start vacuuming with a traditional vacuum only to find that you have to deal with a wet, sticky mess in addition to dusty, dirty carpets.
That's where wet dry vacuums really shine. From shop vacs to upright vacuums similar to your classic vacuum cleaner, wet-dry vacuums can handle all of your household or business needs. If you're tired of switching from mop to vacuum to broom and back, check out our list of the best wet dry vacuums to do it all with one tool.
Whatever features you're looking for – HEPA filter, cordless design, extensions that suck up dog and cat hair – there's a vacuum cleaner here for you. After the list, take a gander at our buying guide to find out which features to look for and how to find the right machine for your needs and budget.
The Best Wet/Dry Vacuum
BISSELL 2554A CrossWave Cordless Wet/Dry Vacuum
If you're a person who gets that shiver of satisfaction when they deep clean, the feeling of being able to vacuum and wash your floors at the same time is next level. Just wait until you get to see that dirty brown water that came off your floors! One of the best features of this wet dry vacuum is that it is cordless. Finally, you can get all the way around the house without having to dodge the cord length or accidentally unplug your vacuum because you went too far.
This wet dry vacuum has two-tank technology that keeps the clean water and detergent separate from the dirty water it collects after cleaning your floors. Improved edge cleaning allows you to get the corners and crevices and all the dust and pet hair that floats just out of reach. It's safe to use on tile, sealed wood floors, laminate, linoleum, rubber floor mats, pressed wood floors, and rugs. When you're done, it cleans itself, flushing all the dirt, hair, and gunk out after each use so it's ready to go again when you are. You can even download the app so you know when your wet dry vacuum is self-cleaning or fully charged and ready to roll.
Key Features:
acuum and mop floors in one go
Cordless with Wi-Fi + Dash Replenishment
Self-cleaning with two-tank technology
Better edge cleaning along those baseboards
Cleans most hard floors and area rugs
3-in-1 Docking Station
Specification:
Brand

BISSELL

Model

2554A

Weight

20.4 Pounds
DEWALT 18/20V MAX Wet/Dry Vacuum
This wet dry shop vac can be used either with the cord or cordless. Power it with a versatile DeWalt 18 or 20V Max battery that switches seamlessly with your other DeWalt tools. The cordless shop vac also includes a HEPA-rated wet/dry filter. This ensures that dust and debris are conveniently trapped with 99.97% efficiency at 1 micron. The filter itself can be easily removed when it needs to be washed and replaced. Use tap water to rinse it clean.
The highlight of this device is its heavy-duty crush-resistant fully integrated 5 ft. hose. It goes a long way to ensure the overall flexibility, durability, and functionality of suction power. The two-gallon tank allows plenty of space so you can even empty a toilet or clogged pipe.
Key Features:
Washable/reusable HEPA filter
Two-gallon tank capacity
Integrated, flexible 5 ft. hose
Easy to carry around and store
Fitted with various sized attachments
Corded (AC outlet) or cordless shop vac
Specification:
Brand

DEWALT

Model

DCV581H

Weight

11 Pounds
BISSELL Crosswave Pet Pro All in One Wet/Dry Vacuum
Anyone who has pets will absolutely love this BISSELL CrossWave Pet Pro All in One Wet Dry Vacuum. Designed specifically for dealing with all that fur (and those wet and dirty pet messes), this vacuum for pet hair includes a Tangle-Free Brush Roll, Pet Hair Strainer and a Multi-Surface Pet Formula with Febreze Freshness. Not only does it do a great job of washing and dusting at the same time, but it also goes a long way to eliminate those pesky pet hairs that plague the home of every fur parent.
The Tangle Free Bush Roll keeps hair from getting stuck around your brush roll while cleaning, while the Pet Hair Strainer separates your pet's hair and any other larger debris from the wet canister tank. Compared to other wet dry vacuums, this one has two tanks for water – one for dirty and one for clean water, plus a Febreeze detergent.
Key Features:
Vacuums and washes floor simultaneously
Includes multi-surface pet brush roll and pet hair strainer
Can be used on a variety of floors and surfaces
Comes with a pet cleaning solution that eliminates pet odors
Two-tank tech for dirty and clean water
Specification:
Brand

BISSELL

Model

2306A

Weight

16.7 Pounds
Dewalt 6 Gallon Poly Wet/Dry Vacuum
Dewalt is well known for high-quality tools and appliances, and the Dewalt 6 Gallon Poly Wet/Dry Vac is no exception. This is an affordable and well-made wet dry small shop vac that features a 4-peak horsepower motor and 6-gallon capacity, making it best for domestic uses and less challenging cleaning tasks.
It comes with very durable rubber swivel casters that allow for easy movement of the device. The wheels give the wet-dry shop vac a 360-dimensional movement around the areas enabling it access to tough and tight spots and areas. The power cord length is ten feet and the vacuum comes with power cord wraps for easy storage. Another convenient feature is the built-in blower that enables the vacuum to blow out debris in your workshop, or leaves left lying around on the lawn.
Key Features:
Six-gallon capacity
10 ft. power cord with cord wrap
Includes dust cartridge filter
Has a strong handle for easy carrying
Specification:
Brand

DeWALT

Model

DXV06P

Weight

14.77 Pounds
CRAFTSMAN CMXEVBE17595 16 Gallon 6.5 Peak HP Wet/Dry Vacuum
For a bigger job, The CRAFTSMAN CMXEVBE17595 16 Gallon Wet/Dry Vac is the way to go. With its 6.5 Peak HP motor and a 16-gallon capacity, it can tackle pretty much everything you can throw it at. It comes with a car nozzle, utility nozzle, and wet nozzle.
Additionally, it is fitted with a large diameter hose equipped with Dual-Flex tech that ensures it is kink and crush-resistant. And thanks to its Qwik Lock Filter Fastening System, the vacuum filters can be changed in a nick of time. The extra-large drain allows you to empty the liquid tank quite easily. All in all, this is a heavy-duty product that has the ability to make a small deal of a big mess in no time at all. For more top-quality products for your home, be sure to browse our list of the most popular HEPA vacuums on the market.
Key Features:
16-gallon
Oversized drain
20 ft. power cord
Dual-Flex tech with 180-degree mobility on either end
Built-in blower port
Specification:
Brand

CRAFTSMAN

Model

CMXEVBE17595

Weight

26 Pounds
Vacmaster Detachable 12 Gallon Wet/Dry Vacuum
The Vacmaster VBV1210 12 Gallon Wet/Dry Vacuum easily converts from a wet-dry vacuum to a leaf blower — giving you another tool in one package. To swap to blower mode, take out the top part of the vacuum by pressing a quick-release button to produce a separate handheld blower up to 210 mph.
The Vacmaster wet dry vacuum holds a 12-gallon polypropylene plastic canister. It also includes an extra-large drain port to let out liquids. With a 5-peak HP motor and a 7-foot-long hose, you can suck up debris without worry. This canister vacuum includes 2 extension wands, a crevice tool, utility nozzle, blower nozzle, air/noise diffuser, blower adapter, standard cartridge filter, and reusable foam filter sleeve.
Key Features:
12-galon polypropylene tank
19 ft. cleaning reach
Detachable blower
210 MPH blowing speed
Extra-large drain port
Comes with a host of cleaning accessories
The Stanley Stainless Steel Tank Wet/Dry Vacuum is a portable, multifunctional, and best of all, budget-friendly cleaning tool. The stainless steel drum, four-peak horsepower motor, and five-gallon capacity provide plenty of power and storage for the dry debris and wet messes. Four swivel wheels and a ten-foot-long cord allow you to maneuver it around your space with ease.
The one-and-a-half-inch flexible hose is five feet long to ensure you are able to get into every corner. It also comes with three extension wands, a crevice nozzle, and a floor nozzle. The filter can easily be emptied, cleaned out, and reused. The Stanly vacuum also includes a foam filter which is excellent for filtering out dirt particles, a cloth filter with a clamp ring, and a reusable fabric filter bag. This affordable vacuum also comes with a one-year limited warranty in case of any defects or operational issues. Our guide to the best upright vacuums offers more devices that will make your life easier. Check them out.
Key Features:
Five-gallon stainless steel tank
4 peak horsepower motor
Swivel wheels and 15 feet of reach
Includes 2 filters and 3 extension wands
Specification:
Brand

Stanley

Model

SL18130

Weight

9 Pounds
Shop-Vac 5989300 5-Gallon Wet/Dry Vacuum
The Shop-Vac 5989300 5-Gallon Wet/Dry Vacuum is one of the best shop vacs that use a stainless steel tank. There are handles on both the top and sides of the tank that make it quite easy to move it around. Like other shop vacs on our list, this one uses a five-gallon tank that houses a 4.5 peak horsepower motor, for lots of suction power whether you need to suck up wood shavings, wood chips, dirt and dust or dog hair. It can also easily convert to a blower, unlike your regular vacuum. Use it to suck up drywall dust, muddy water, or broken glass.
With lots of accessories for the job site or household, this smaller shop vac includes a seven-foot hose, three extension wands, a tool for crevices, a gulper nozzle, a floor nozzle, a cartridge filter, a foam sleeve for wet messes, and disposable filter bags.
Key Features:
Five-gallon stainless steel tank
4.5 peak horsepower motor
Positive lid latch and rear blower port
Top and side carry handles
An array of cleaning accessories included
Specification:
Brand

Shop-Vac

Model

5989300

Weight

14.75 Pounds
Craftsman XSP Wet/Dry Vacuum
Do you have a large workshop or garage that requires an intensive clean? When you have a large space to cover, you need wet dry vacs with a larger capacity to fit your space. The Craftsman 12-Gallon XSP Wet/Dry Vac is one of the shop vac models that can stand up to the biggest of messes. The XSP's strength is powered by a 5.5 horsepower motor that gives it the suction capability to pick up anything you need to clean up from the job site.
The XSP features a 20-foot power cord and 360 degrees caster swivels which allow you to wheel your shop vac everywhere you need to go. This vac was designed for tough work, rough surfaces, and cleaning worksites, and the 12-gallon tank is excellent for large spaces thanks to its capacity to take in a lot more waste, cutting down on all the time wasted on emptying and refilling. For wet cleaning, the extra capacity compared to other shop vacs works great for steadily emptying liquid when cleaning up areas with a lot of water, stagnant water, or flooded areas via the extra-large liquid empty drain. The XSP comes with all the accessories you need as well as the accessory storage. 
Key Features:
12-gallon capacity
5.5 peak horsepower
27-foot cleaning reach
Blower port
Large drain port
Accessories included
Specification:
Brand

Craftsman

Weight

24.6 Pounds
WORKSHOP Wet/Dry Stainless Steel Vacuum Cleaner
The Workshop Stainless Steel Wet/Dry Vacuum Cleaner includes a powerful 6.5-peak horsepower motor. When faced with getting rid of stagnant water or flooded areas, this machine is able to take up about 1 gallon of water per second – that's powerful suction! The 16-gallon tub is high capacity enough to fit all the liquid you'll be cleaning up with the 7-foot long, 2-1/2 inch diameter hose. Plus, the 20-foot power cord gives you enough reach. The power cord also stows away easily when not in use.
The hose has been designed with a dual-flex lock that ensures 180 degrees of flexibility both at the top and end of the hose making it easy to move around. The hose and other accessories can easily be stored and folded on top of the shop vac. Wet dry vacs often come with all the accessories you need. This one includes a hose, wet nozzle, crevice tool, car nozzle, two extension wands, and more. It also comes with a five-year limited warranty which sets it apart from other similar shop vacs. For the fans of smart technology, we have prepared our selection of the top robot vacuums. Be sure to browse them.
Key Features:
5 year limited warranty after purchase
Ergonomic handle for easy movement
Large rear wheel for rough and tough platforms
Optimum power and suction capabilities
Specification:
Brand

Workshop

Model

WS1600SS

Weight

37.7 Pounds
Porter-Cable Wet/Dry Vacuum
The Porter-Cable 6 Gallon Wet/Dry Vacuum features a 4 HP motor and a 1 7/8 inch, six-foot-long hose. The hose attaches with an easy lock connection. The ten-foot-long power cord can be wrapped around the handle when not plugged into a power outlet. Like the other best shop vacs on our list, it includes a blower which is perfect for clearing away debris as opposed to sucking it in.
Porter-Cable also includes an easily accessible accessory storage platform so users can easily pick out and replace what they need per time. The power switch is water-resistant, large, and visible for quick and easy off/on. The Porter-Cable vacuum includes extension wands, cartridge and foam filters, floor and utility nozzles, and a disposable dust bag.
Key Features:
6-gallon tank
4 peak horsepower
Six ft. long hose
Blower function
Accessories included
Specification:
Brand

Porter-Cable

Model

PCX18604P-9A

Weight

19.4 Pounds
Why Trust Us
There's a certain type of satisfaction that comes with cleaning a huge mess, and a wet-dry vacuum can make a big mess a small project. I have read and researched and used shop vacs in a woodshop as well as around the house. In my research, I've learned a lot about how to choose the best wet dry vacuum for your lifestyle and needs.
Who This Is For
There are a few groups of people who really need a wet dry vacuum.
If you work in a workshop space with lots of dust, wood chips, glass, or other materials, you need a shop vac. Without it, you'll be stuck trying to sweep up fine dust (trust me, it never gets swept up), or clogging up your regular vacuum with wet messes that it just can't handle.
Also, if you have a household full of kids and pets, or you want to go the extra mile to make it cleaner, an upright wet dry vacuum cleaner could be the perfect option for your household.
Whether you fall into one of these two categories or not, a wet-dry vacuum could be the perfect cleaning tool for you.
How We Picked
We researched and scoured the internet for the best shop vacs and wet-dry vacuums on the market. We chose based on information, reviews, recommendations and experience.
Features To Look For In Wet-Dry Vacuums
Size and capacity - The vacuum needed for a giant shop space is not the same as one needed for a small living room. So, rather than spending money to get something that is either unnecessary or simply not enough, choose the right shop vac for your space and needs.
Plastic vs stainless steel - The material used to make the vacuum makes a huge difference in how you use it, and how long it lasts. Stainless steel is better for long-lasting constant use but it tends to be heavier. Plastic is lighter and more portable (usually) but typically doesn't last as long as a steel shop vac.
Carry handle - This may seem like a feature you can do without, but it makes a big difference. You'll need to move your vacuum around your space to use it and having a carry handle makes this much easier. Look for ergonomic and sturdy handles.
Tank drain - In a standard vacuum cleaner, emptying the bag or canister is pretty easy. With wet-dry vacuums, the 'wet' element poses a bit more of a challenge. A good, preferably large tank drain is needed in order to streamline the cleaning process.
Accessories - It's important to look for the accessories that you will need the most when shopping for shop vacs. Are you constantly cleaning up pet fur? Look for pet-related accessories. Do you want blower capabilities as well as sucking power? Do you want extension wands to reach further? Or a crevice nozzle to get into all the cracks? Many of our shop vac options offer all of these things, but make sure to look out for the accessories that you need.
Power usage - How much power will your wet dry shop vac use? This is only a big issue if you plan to run your vacuum off of a generator or external battery. Many models will say on the website how many estimated watts they will use.
Horsepower - Peak horsepower is the term used to measure wet dry vac motors while being tested. It doesn't actually mean that that vacuum will reach that horsepower in practical use, however, it has the capacity to. Having a higher peak horsepower motor gives your shop vac more power and the ability to suck in fine dust or liquid.
Noise level - Some wet-dry shop vacs claim to be quieter than others. If you plan to use your vacuum while someone is sleeping or want to keep it quiet, look for those that advertise quieter noise levels.
Cord length - Cord length is essential when you are working with a big space. No one wants to have to unplug and replug their vacuum when they're just trying to clean up. However, the downside of a long cord length in a smaller space is that you may end up tripping over it. Plus it can be more to wrap up at the end. Some shop vacs come with cordless options, so those can be worth exploring if you really don't want to deal with a cord.
CFM - CFM is an acronym for cubic feet per minute, and means the airflow running through the nozzle at any certain point in time. The higher the CFM, the more air going through and the more powerful suction.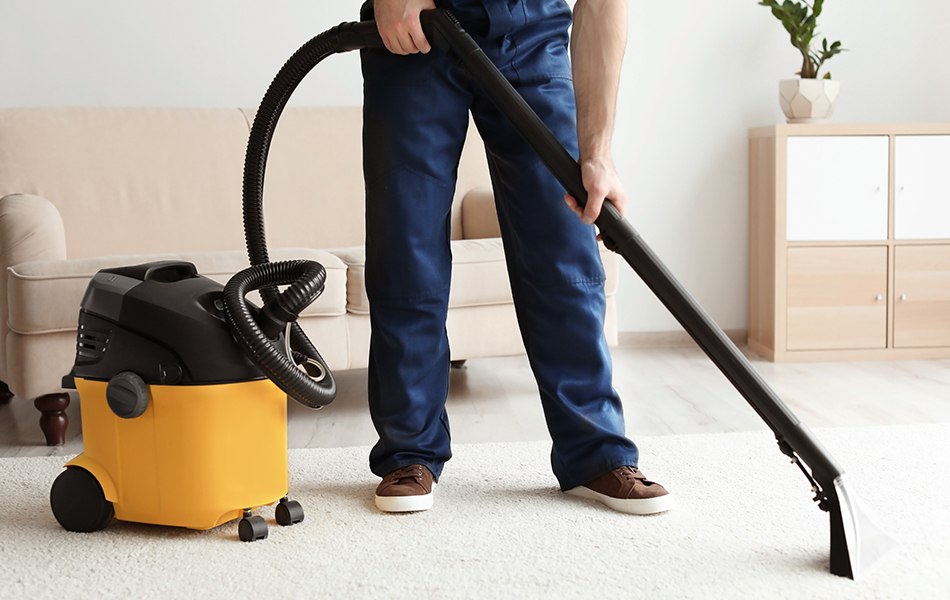 Wet/Dry Vacuum FAQ
Q: What is a wet-dry vacuum?
A: It is a machine, not so different from a traditional vacuum cleaner, that cleans both wet and dry messes. Use it to clean up any mess you can find around your house or workspace.
Q: What do you use a wet-dry vacuum for?
A: Typically, it can be used the same way a traditional vacuum cleaner is used - and more. It can be used to clean surfaces ranging from carpets to floors, whether the mess is wet or dry.
Q: How does wet dry vacuum work?
A: It makes use of a handy two bucket system that separates the liquids from the solids. The two are then stored in different chambers until they are emptied.
Q: Can you use a shop vacuum as a blower?
A: Yes, it is possible to use some shop vacuums as blowers. Make sure to look for a blower feature on your shop vacs before purchasing. But on some models, it is possible to fit the hose into the exhaust port instead of the suction port, which allows it to blow instead of suck.
Q: How important is a filter on a vacuum?
A: The filter is one of the most important parts of the vacuum. Otherwise, you wouldn't be able to suck up small bits of dust. Instead, the dust would all be cast around the room instead of ending up in dust collection bags for you to empty later.
Source:
How Vacuum Cleaners Work - HowStuffWorks
Sign Up Now
GET THE VERY BEST OF GEARHUNGRY STRAIGHT TO YOUR INBOX