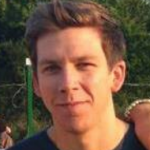 We live in a world that is vastly navigating towards solving multiple problems simultaneously due to the growing need to do more in a shorter time period. Some of the top targets for such innovations are households, small firms, large companies, hotels, and restaurants just to mention a few. Getting on top of constantly cleaning your space, whether at home or at work is a primary concern and the need to get things done faster and more efficiently grows by the day, the wet/dry vacs are one of such innovative products that will have users achieving more in just one clean. Luckily, there are an array of wet/dry multifunctional vacuum cleaners on the market which you can trust to swiftly and effectively carry out your day to day cleaning, hassle-free and conveniently. Continue reading to discover some of the best wet/dry vacs.
The Best Wet/Dry Vacuum
Wet/Dry Vacuum Buyers Guide and FAQ
A wet/dry vacuum is a must-have for every home, commercial space or for simply cleaning out your car or garage. Its versatility beats using a regular vacuum; from its powerful suction features to cleaning up both wet and dry messes and much more.  We considered a few factors when putting together this list of best wet/dry vacuum cleaners that can further help you with your purchase.

How We Choose Our Selection Of Wet/Dry Vacuums
Brand - There are various brands that have designed and produced wet/dry vacuum cleaners, however some stand out among others. The brands we highlighted put more thought into the design of their vacuum cleaners, and have developed over time on the various functions the vacuum cleaners carry out. When you read through, you will notice that most of the brands are known for producing strong, sturdy and reliable appliances and are already home favorite brands for most of us.
Reviews -  A product would be nothing without positive reviews and feedback; when it performs well more customers want to talk about how amazing their new appliance is doing, especially over a course of time. Most of the reviews are from satisfied customers that have come back after long periods of time to update their reviews, ensuring potential users of the durability of the product. It was very important for us to go through the reviews to see what kind of feedback these wet/dry vacuum cleaners were receiving overtime, and this has been put into great consideration when picking out our top nine. Users can easily go through the reviews to help them decide which wet/dry vac is best for them.
Price -  It is a win-win when you get a productive and reliable item at an affordable price, however, when picking out quality appliances, the prices are sure to be slightly higher. However, this list has put together appliances that will not have you spending your hard earned savings while ensuring you get your money's worth. Depending on the size of the wet/dry vac, the prices will vary. Smaller size gallons with lower capacity tend to be more affordable compared to larger industrial shop vacs. Also, put into consideration are the accessories that come with the cleaner to enable it to perform certain functions as well as the power capacity. It is important to go through the features so you know which is best for you, be sure that whichever you pick among the listed wet/dry vacuum cleaners will deliver the best value for your money. On the plus side, the vacuum cleaners come with reasonable warranties that you can check on if you feel your wet/dry vac is performing below your expectations.

Features To Look Out For In Wet/Dry Vacuum Cleaners
When picking out a suitable wet/dry vacuum cleaner, there are major features the vac is expected to have important functions that will ensure you get the most out of your wet/dry vacuum.
OSHA Compliant - The OSHA is a body that works to ensure that people work in a healthy and safe environment. To ensure that this happens, there are outlined requirements wet/dry developers must observe especially because wet/dry vacuum cleaners involve water on a highly powerful electric appliance. The appliance must be taken through various tests and preventive measures to ensure that it is not hazardous or harmful to its users or environment.
Canister Size -  The Canister is the parts of the vacuum cleaners that contain the motor, the filter and possibly dust bags. We have come into an age where traditional upright vacuum cleaners are not really the hype; the new and improved canister model is more versatile when it comes to size and power capacity. Vacuum cleaners now come in different canister sizes and the size you choose is dependent on how large the space is and how much work you want to achieve. A small vac would be suitable for domestic use while a medium sized canister would be more portable while trying to achieve more tough functions. A large canister would be best for clearing out waste materials and dirt from recently completed buildings, commercial spaces and rough job sites.
Accessories -  A lot of times, we get stuck with dirt we have unsuccessfully tried to remove, or tight spaces we cannot reach. For this reason, it is best to look out for accessories that best match the functions of your preferred wet/dry vac and will also solve the dirt issues you've been longing to deal with. Basic accessories you should look out for are; extension wands, crevice tool, gulper nozzles, floor nozzles, cartridge filters, foam sleeve, and filter bags.
Wheels - Wet/dry vacuum cleaners may be heavier than regular cleaners, however, they also have the great responsibility of powerfully sucking out waste materials from every nook and cranny. The wheels are necessary to achieve these functions. In the case where you have a large canister size, large rear-ended wheels must be accompanied to bear up the weight of the gallon, and 360-dimensional front tires to allow the vac to move around easily. Also, it is better to look out for swivel wheels which easily wheel the vac in any direction you want it to go, enhancing its abilities to wheel through tight spaces.

CFM - This means cubic feet per minute and is used to measure the vacuums airflow, the more airflow the vac is able to exert, the more dirt it is able to powerfully suck in per time.
Hose Length - When considering the hose length, it has to be long enough to reach into target areas to avoid unnecessarily dragging the whole weight of the vac with you to reach into certain areas.
Filtration - For the wet/dry vacuum to work efficiently, it should be able to filter out dirt effectively. Most users prefer filter bags to reduce the number of times they have to clean out the filter to ensure it still sucks in particles efficiently.
Cord Length - A well-designed vacuum should have a relatively lengthy power cord length that allows it to power on through large spaces without having to constantly re-plug it to closer power outlets.
Wet/Dry Vacuum FAQ
Q: How does a Wet/Dry Vac Differ From a Regular Vacuum
A: They are quite similar, however, the wet/dry vac has added and versatile functions such as cleaning both wet and dry messes, also it needs a canister to house its motor and filters, and accessories such as a cartridge filter and foam filter for both wet and dry functions.