Last updated:
27 Nov 2020
15 Best Handheld Vacuums (Review) in 2021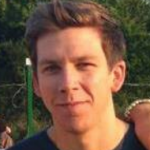 This product guide was written by Jordan Carter
Published
December 5, 2018
Support us! GearHungry may earn a small commission from affiliate links in this article.
Learn more
It doesn't matter if you've got a house, an apartment, or are staying – temporarily of course – in your car, nobody likes vacuuming. Unless you want your home to do its best impression of a low-budget Wild West flick, you don't really have a choice. Even so, they're large, they're loud, they're cumbersome, and what's the deal with those cords? It's the 21st Century, we shouldn't have to jump between sockets so we can clean the house. Oh yeah, it is the 21st Century, and we don't have to do that. The best handheld vacuums are here to take the challenges out of everyone's third least-favorite chore.
There's a lot to love about these mini vacuums. They're lightweight, portable, compact, and they can attack and conquer those hard-to-reach areas much better than your noisy old vacuum ever could. Everyone deserves a clean home, so why not treat yourself? First to reading what we've got for you, and then to a handheld vacuum to call your own.
The Best Handheld Vacuum
Handheld Vacuum Buying Guide & FAQs
How We Chose Our Selection of Handheld Vacuums
So, we found all the dust we could, dumped it around the office, and then did a sweepstake on all the varieties of handheld vacuums available. This proved to be too much fun, and too large of a job, and so didn't achieve the desired results. To make up for this, we focused on the main selling points of each product.
Brands - Growing up, your house may have been a Dyson, a Hoover, or some unknown brand that scattered more dust than it collected. Brands are popular for a reason. It means their business model is sound, that they know what they're doing, you know you can trust them, but we don't want to overbear you with our love of just one brand. Instead, we found a wide range of great brands that make equally great products. We'll let you decide from there.
Reviews - Yeah, many people say they don't listen to reviews, that they want to form their own opinions, and following the crowd is for losers. Problem is, these people also waste a lot of money on the wrong products and always end up going back to the best-reviewed products, anyway.
We love reviews, they're perfect for identifying the little things in products you might not notice if casually perusing product descriptions, and they're more honest, too.
Price - You'd not expect handheld vacuums to be too expensive, but some are. This is a reflection on their features and their quality and if you can afford it, then why not spend it? However, we also know vacuums over $100 are out of some people's budgets. We've selected a range of prices to ensure we've found something for everyone.
Weight - If you're carrying around a vacuum cleaner, you want it to be light enough so you don't get worn out before you've even cleaned the first room. As a handheld cleaner, the weight is directly related to its portability, and if you can't lift it easily with one hand, you can't really consider that handheld, can you?

Features To Look For In Handheld Vacuums
Different people have different needs, and what works for some may not work for you. Before getting your hands on a new handheld vacuum, you must first consider what are the key features you need, and whether the vacuum you have your eye on meets these needs.
Corded Vs Cordless - The great debate among vacuum enthusiasts - if there's such a thing - is whether corded or cordless models are better. They both have their benefits, but they both have their disadvantages.
Corded - Powered by the mains, the corded vacuum will never run out of battery, meaning you can clean for as long as you need to without having to stop to recharge. They also come with more power than their cordless counterparts, due to having a consistent power source throughout.
However, it's not all good times. A corded handheld vacuum also means you won't have the freedom a cordless model can offer. It's challenging to get around the house and position it the way you need to get to those hard to reach areas
Cordless - It feels like almost everything is or can be cordless in the modern world, so why not vacuums too? Cordless handheld vacuums give you complete freedom, allowing you to get high into ceiling corners, and low under the sofa. They're more portable, and the lack of a cord makes them more manageable.
They do run on batteries, though, and these batteries will run down and require charging. This can drastically reduce your vacuuming time (which you may not consider a bad thing) while also affect their power, as cordless vacuums are less powerful than corded.
Capacity - The amount of dust and debris your handheld vacuum can hold isn't a complete deal breaking feature, but it's always something that's good to know when purchasing. A small capacity dirtbag means you;ll need to empty it more frequently, and it could also lead to the filter getting blocked, which would disrupt the effectiveness of the suction and ruin the efficiency of your vacuum until you clean it.
Power - The more power the better, right? However, more power often means more noise, and with cordless vacuums, you could run the battery down quicker if you go full power every time. The size of the battery - and therefore the amount of power it has - can also contribute to the vacuum being heavier than you'd like.
Extendable Hoses - Extendable hoses are a great add-on for your handheld vacuum cleaner. They operate just like your the hoses on your standard vacuum, and can help you reach high ceilings or under the sofa without having to risk your life balancing on a ladder, nor putting your back out trying to move the sofa out of the way. Some vacuums will come with the extendable hose built in to the vacuum whereas others will offer them as additional accessories. Speaking of which...
Attachable Heads - We all know you can't use the same head for all kinds of vacuuming. There are tight spaces, corners, cracks and others that require specialized heads. A handheld vacuum with these additional features included will make your cleaning much easier.

Handheld Vacuum FAQs
Q: What is the best handheld vacuum for pet hair?
A: We couldn't tell you which is the best for pet hair, but there are vacuums that are designed specifically for removing pet hair from your carpets, sofas, rugs, and floors. If you have over one or two pets, then you'll need something with enough power to deal with the amount of cleaning you will do. For this, a corded vacuum may be your best bet.
Q: How often should you vacuum hardwood?
Hardwood is easier to clean and less prone to absorbing hair and dirt as carpet or rugs, so you need not vacuum these as often as you would fabric-coated floors in the home. You might notice, though, that dust, hair and other debris gets struck around the skirting board and in corners, so take care to vacuum these areas out as often as possible to prevent buildup.
Q: Does vacuuming hurt carpet?
A: Regular vacuuming is actually credited for increasing the life of your carpet. While there has been a belief there's such a thing as vacuuming too much, keeping your carpet free from dirt, dust and debris building up and collecting together does much more good than harm.
To ensure your carpet lasts as long as possible, be sure to vacuum high-traffic areas of the home such and entrance ways and around doors as frequently as necessary. If you want to keep a schedule, try to vacuum at least twice a week. We know that sounds like overkill, but carpets can be expensive, whereas a quick vacuum here and there will only take a couple of minutes.
Sources
Find Out If Vacuuming Every Day Damages Carpets - The Spruce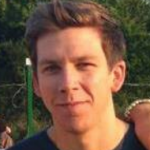 Jordan Carter is Gear Hungry's resident Editor-in-Chief with a genuine love and passion for all things tech. Jordan works diligently to ensure only the best products ever make it onto the platform and are showcased in Gear Hungry's carefully curated, tested and expertly researched, informative buying guides.