Best Carpet Steam Cleaners In 2022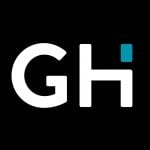 This product guide was written by GearHungry Staff
GearHungry Staff
GearHungry Staff posts are a compilation of work by various members of our editorial team. We update old articles regularly to provide you the most current information. You can learn more about our staff
here
.
GearHungry may earn a small commission from affiliate links in this article.
Learn more
When you live in a busy house, stains on the carpet are inevitable. Whether it's the dog making a mess, kids bringing in mud, or you spilling wine after a hard day, there's no way to avoid it. But there is a way to fix it. Carpet cleaners are products that use water and cleaning solutions to tackle tough stains and bring your carpet back to the way it looked when you bought it. There are a few different styles and a ton of different features that can clean carpets, upholstery, stairs, and more. We've found the best carpet steam cleaners on Amazon and put them on this list.
The Best Carpet Steam Cleaner
BISSELL SpotClean ProHeat Portable Carpet Steam Cleaner
When the design team at Bissell thought up this portable cleaner, they were imagining customers to have both this and a full-size carpet cleaner. Instead of bringing out the big guns, you'd select the Bissell SpotClean ProHeat Portable Carpet Cleaner for small stains, upholstery cleaning, and awkward jobs like cleaning the stairs. To be honest, though, this impressive little machine is capable of doing the whole job. Sure, it's going to take a while to clean a whole carpet, but it's definitely up to the task.
It has a three-pronged approach to removing tough stains – heatwave technology, Bissell cleaning products (ideally, Bissell Professional Spot & Stain + Oxy formula), and the cleaning tool. The heatwave technology helps maintain the temperature of the water you put in (hot tap water), so it can cut through. Then, with the help of the cleaning chemicals, you rub out the stain using the Tough Stain Tool. It's also got a 3-in-1 Stair Tool that sprays, scrubs, and suctions up dirt from the carpeted stairs.
Many customers have bought this Bissell carpet cleaner just for the portability. The compact design makes it easy to store in a closet, under the sink, or in the garage. It doesn't take up anywhere near as much space as a full-sized carpet steam cleaner.
Another great reason to buy a Bissell carpet cleaner is that a portion of every purchase goes to helping homeless pets. You can clean your carpet and do your good deed for the day. You may also be interested in some of the best carpet cleaner solutions from our list, so check them out.
Key Features:
37 ounce tank capacity
3-inch tough stain tool
Deep reach tool
Easy-to-refill water tanks
Self-cleaning tool
Heatwave technology for consistent temperature
Specification:
Brand

Bissell

Model

2694

Weight

11.9 Pounds
Can be stored in small spaces
Easy to move around
Powerful cleaning
Great for cleaning stairs and other awkward spaces
Very short hose
Water runs out too fast
BissellProHeat 2X Revolution Carpet Steam Cleaner
This is Bissell's most powerful carpet cleaning system, designed for the toughest pet stains and odors. If you've got a serious carpet cleaning job on your hands, you need the Bissell ProHeat 2X Revolution Max Clean Pet Pro Full-Size Carpet Cleaner. The company proudly states that this cleaner can 'even remove skunk odor' and anyone who's come into contact with a skunk will know that's a big claim.
It has a couple of different settings but the one you'll use most often is the Max Clean mode. This combines Heatwave Technology and Dual Dirtlifter Power Brushes to remove deeply embedded dirt and stains. As you can see from the Amazon reviews, the results speak for themselves. This is professional-grade cleaning for a fraction of the price.
Express Clean Mode is the other setting that caught our eye. If you live in a busy house, full of kids and pets, you don't always have time to do a deep clean. But you can't just leave a stain on the carpet without doing something! This mode will clean up those stains and dries in around half an hour, so you can get on with your day.
We also like the lightweight, ergonomic design of this carpet steam cleaner. It's built like a modern vacuum cleaner, so you can easily reach underneath tables and around corners. Plus, it only weighs 18 pounds, so you won't break your back moving it around. For more amazing products to keep your carpets looking perfect, check out our selection of the best carpet rakes.
Key Features:
Odor and stain removal
Fast dry time
Max clean mode
Lightweight design
2-in-1 pet upholstery tool
EZ clean brush roll cover
Specification:
Brand

Bissell

Model

1986

Weight

17.5 Pounds
Amazing cleaning power
Perfect for pet owners
Multiple cleaning modes
Cleans large carpet on one tank
Some reports of it leaking
Power brushes keep spinning when using hand tools
Hoover Smartwash Automatic Carpet Steam Cleaner
Hoover is one of the most famous vacuum cleaner manufacturers in the world. In the UK, people literally say 'Hoover' instead of a vacuum cleaner. Nowadays, the company is nearly as well known for its carpet cleaners. When it comes to carpet cleaning technology, they're always at the forefront. They're so good, we've picked four of their cleaners to be on this list.
The Hoover FH52000 is the most expensive of the bunch. In terms of cleaning power, added features, and all-round quality, it's the only real direct competitor to the Bissell ProHeat Cleaner we looked at last.
The most impressive thing about this carpet cleaner is how easy it is to use. You don't have to push any buttons, pull any triggers, or measure any chemicals – just push it forward and it cleans the carpet. Then, pull it back and it dries the carpet, sucking up any debris along the way. There's no other carpet cleaner on the market that's this simple to use.
Hoover has achieved this simplicity by separating the tanks for clean water and solution. You just fill the respective tanks up and the machine works out how much solution is needed. Then, everything ends up in the dirty water tank so you can pour it away. The impressive cleaning power comes from the Flexforce™ Powerbrushes and HeatForce drying technology. Our guide to the best stick vacuum cleaners features more useful products for your home, so check them out.
Key Features:
Automatic cleaning technology
Auto-mixing
Flexforce powerbrushes
Auto-drying
Auto-clean motion sensing
Heatforce power
Specification:
Brand

Hoover

Model

FH52000

Weight

18.49 Pounds
It's super easy to use
Takes all the guesswork out of mixing cleaning solution
Powerful cleaning
Hard to source replacement parts
Some units stop working after a few months
Hoover PowerDash Pet Compact Carpet Steam Cleaner
For around half the price of the Hoover FH52000, you can pick up this carpet cleaner – the Hoover FH50700. In many ways, this is a smaller and lighter version. It basically works in the same way and still delivers impressive results, it's just not as good for deep cleaning. We'd recommend the Hoover FH50700 for your basic carpet cleaning needs. In the Amazon Customer Reviews section, you'll find loads of before-and-after images that prove this cleaner is worth its weight in gold, especially if you have pets.
The cleaning power is provided by the Powerspin Pet Brush Roll, which is basically a simplified version of the Flexforce™ Powerbrushes that you find in the more expensive Hoover carpet cleaners. The design is perfect for a mess made by pets because it has antimicrobial protection. Also, like the other Hoover machines, it has HeatForce technology to dry the carpet after you've finished cleaning.
Weighing less than 13 lbs, this is a super lightweight cleaner. You can easily pick it up with one hand and the long handle makes it ideal for anyone with back pain. This is arguably the biggest selling point of the Hoover FH50700.
This lightweight cleaner comes with a few downsides though. Firstly, the tank is a bit too small. If you want to clean a large area of carpet, you'll have to stop and fill it up a few times. Also, it's louder than most vacuum cleaners, so your pets (or neighbors) aren't going to love you when you're using it. For more amazing options like this, check out our selection of the best commercial vacuum cleaners.
Key Features:
Powerspin pet brush roll
Heatforce power
Lightweight and compact
Cleaning solution included
Powerful cleaning performance
0.5 gallon tank
Specification:
Brand

Hoover

Model

FH50700

Weight

12.5 Pounds
Very lightweight and easy to move around
Great cleaning power for the price
Easy to use
Water tank is too small
Very loud
No small cleaning attachments
Hoover Power Scrub Deluxe Carpet Steam Cleaner
The next product is the Hoover FH50150, a step up from the Hoover FH50700 in both cleaning power and price. This is the cheapest of Hoover's full-sized carpet cleaners and we think it's one of the best carpet steam cleaners on the market.
That opinion is mirrored in the customer reviews on Amazon. It has over 16,000 reviews, so there's no shortage of opinions to dig your claws into. When a product on Amazon has this many reviews and has managed to maintain a high average rating (this product is rated 4.3 out of 5), it's a sure sign that it's a good product.
When you buy a carpet cleaner, you're looking for one thing above everything else – results. If it doesn't do a good job of cleaning stains on the carpet, who cares about all its other features? Check the Customer Images on Amazon and there are tons of before-and-after pictures showing just how good this cleaner is. Your carpet will look brand new.
Despite the bulky design, the Hoover FH50150 is pretty lightweight (less than 19 pounds). You can pick it up with one hand and easily push it around your carpet. The main reason for its bulk is the large water tank that holds 1 gallon. That's twice as big as the FH50700 PowerDash, which means you can cover twice as much ground without having to fill it up. Our guide to the best upright vacuums features more amazing options to help you keep your home spotless, so check them out.
Key Features:
Spinscrub brush system
Dual V nozzle
Lightweight
Heatforce action
16 ounce detergent capacity
Automatic detergent mixing
Specification:
Brand

Hoover

Model

FH50150

Weight

18.5 Pounds
Amazing cleaning results
Large water tank
Good selection of cleaning tools
Some reports of tanks leaking
Bissell Turboclean Powerbrush Pet Upright Carpet Cleaner
The Turboclean Powerbrush is Bissell's answer to Hoover's FH50700. It's a compact, vacuum-cleaner-style carpet cleaner without the bells and whistles you'd expect on a more advanced carpet cleaner. The most noticeable feature missing from these budget cleaners is a handheld cleaning tool. That makes it pretty much useless for cleaning carpeted stairs or upholstery.
So, how does it stack up against more expensive carpet cleaners? Well, aside from the lack of handheld cleaners, the performance is pretty similar. It uses the same DirtLifter Powerbrush that rotates to scrub the carpet. This is backed up by the suction power, which is strong enough to lift deep down dirt. In terms of results, you won't see much difference between this and the Bissell ProHeat 2X Revolution Carpet Cleaner – it's just nowhere near as versatile.
We love Bissell cleaners because they're designed to make your life easier. The two-tank system and removable nozzle make this one of the easiest machines to clean. It's also super lightweight (just 12 pounds) and has a collapsible handle, making it easy to store.
It also has a unique feature – the EdgeSweep bristles. These are small brushes on either side of the main cleaner, which clean along baseboards and around furniture. Many users won't even notice this little addition but it stops you from having to go around again and clean the edges with a handheld cleaner. You may also like some of the best HEPA vacuums from our list, so check them out.
Key Features:
Four-row rotating DirtLifter PowerBrush
Lightweight design
Collapsible handle
Two-Tank system
One year manufacturer guarantee
Specification:
Brand

Bissell

Model

2085

Weight

11 Pounds
Lightweight and easy to move around
Collapsible handle makes it easy to store
Excellent cleaning results
Useless on stairs and upholstery
Some reliability issues
Bissell LittleGreen Carpet and Upholstery Cleaner
Not everyone needs (or wants) a full-size carpet cleaner. If you don't have a whole lot of space where you live, the last thing you want is another vacuum-sized appliance that you've got to store. That's where the Bissell LittleGreen portable carpet and upholstery cleaner comes in. As you can probably tell from the design, it's not suitable for cleaning your whole carpet. Instead, this spot cleaner is used for cleaning up stains, refreshing old furniture, and cleaning car interiors. It has a flat-bottom design and a handle on top, so you carry it to the spot, place it down, and start cleaning.
One of the great things about the Bissell LittleGreen is that you can leave water and solution in the tanks. That means, when something gets spilled, you can jump into action straight away. It's pretty frustrating filling up a complicated carpet cleaner when there's a stain drying into your carpet.
So, what about cleaning power? Can this portable carpet cleaner compete with its larger and more expensive siblings? The answer really depends on what you're using it for. As a spot cleaner, it's super effective at bringing up food stains, red wine stains, and other (non-pet) stains. However, we found that it wasn't anywhere near as effective on pet urine. If you paired it with a bottle of powerful urine cleaner, it will probably do the job.
It has a 3" Tough Stain Tool, similar to the tool we've seen on larger Bissell cleaners. It provides a strong spray and suction action, which brings up even the toughest stains. This is backed up by the bristles that loosen any hard dirt and allow it to be sucked up into the dirty water tank.
As we said earlier, the Bissell LittleGreen's best selling point is how compact it is. The hose wraps around the body and tucks into place, allowing you to keep this in a small cupboard. If you live in a small house or apartment, we'd seriously recommend this little cleaner. It's also one of Bissell's cheapest products, which is why it's won the place as our Best Value carpet cleaner. For pet owners we have prepared our selection of the best vacuums for pet hair, so check them out.
Key Features:
Spot cleaner
3" tough stain tool
Removable water tanks
Lightweight, compact design
One year manufacturer guarantee
Specification:
Brand

Bissell

Model

1400B

Weight

9.65 Pounds
Really compact and easy to store
Amazing cleaning results in small areas
Can leave water and solution in the tanks
Not effective on pet urine
Hoover Power Scrub Elite Pet Upright Carpet Cleaner
Hoover Power Scrub Elite Pet Upright Carpet Cleaner is one of the best home carpet cleaners on the market. It's the second most expensive Hoover machine we've featured (the Hoover FH52000 costs around $20 more) and it's well-reviewed by users and experts alike. When we tested this carpet cleaner, we fell in love with how easy it is to use. There are two settings – Quick Clean and Deep Clean. All you have to do is choose from one of these settings and get to work.
The Quick Clean setting is called 'quick' because your carpet will be bone-dry in just 45 minutes. It uses the HeatForce technology that we've seen in other Hoover carpet cleaners to dry up the moisture in no time at all. Granted, it only provides a surface clean, but run this over your carpet every few weeks and your home will look like a show house.
The other setting – Deep Clean – is the one you need to pick if you've got deeply embedded stains. In this setting, the brushes spin 360º to release any dirt that's deep down in the carpet. Pair this with the powerful suction and you've got an impressive carpet cleaner that's gentle on your carpet.
The 2-in-1 Pet Tool is a feature that's loved by users. It has two attachments: a rubber nub and a brush. Together, these can tackle pretty much any mess left by your pet.
We also love the large capacity tanks. They have a 25% larger capacity than previous Hoover carpet cleaners, totaling 1.25 gallons of water. That means you can clean large areas without having to stop and refill every five minutes. You may also be interested in some of these quality handheld steam cleaners from our list; check them out.
Key Features:
Spin scrub system
Two settings – quick clean & deep clean
Automatic detergent mixing
Large capacity tanks
2-in-1 pet tool
Limited two-year warranty
Specification:
Brand

Hoover

Model

FH50251

Weight

18.5 Pounds
Amazing cleaning results
Can cover large areas without refill
Great on pet stains
Easy to select settings
Doesn't warn you when levels are low
Sign Up Now
GET THE VERY BEST OF GEARHUNGRY STRAIGHT TO YOUR INBOX