Best Steam Cleaners In 2022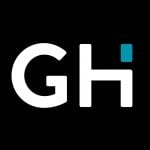 This product guide was written by GearHungry Staff
Last Updated
May 19, 2020
GearHungry Staff
GearHungry Staff posts are a compilation of work by various members of our editorial team. We update old articles regularly to provide you the most current information. You can learn more about our staff
here
.
GearHungry may earn a small commission from affiliate links in this article.
Learn more
We've come to the conclusion that every home deserves a steam cleaner. That's a bold claim, but these devices make cleaning up messes and stains look like child's play. So, since stains and dirt are an integral part of life, why not have something that can obliterate them?
But first, there are several things to consider when getting a steam cleaner from its makeup to how effectively it uses steam. For this reason, you might need a little help when picking out the ideal steam cleaner to buy. Not to worry, though, as we have scoured the market in search of some of the best specimens on offer with all the features needed to keep your house pristine. Check out our list below and make an informed choice on your next purchase.
The Best Steam Cleaner
McCulloch MC1275 Heavy-Duty Steam Cleaner
If we are to pick out our top choice from the myriad of products available on the market, we'll have to single out the McCulloch MC1275 Heavy-Duty Steam Cleaner. This is because of the impeccable makeup that makes it uniquely suited to cleaning up all surfaces. First off, it is manufactured using the highest quality materials available to ensure you have the best steam cleaner available. Next is its effectiveness, and by applying ordinary water heated over 200℉, it effectively cleans up a range of surfaces and rids them of all the bacteria and other harmful substances.
Also, the machine is convenient to use and works really fast, needing only eight minutes to heat up and get down to business. Subsequently, the steam created lasts as long as 45 minutes, which is rather remarkable. It is also enough time to do most of your cleaning. As such, you don't need more than one heating session to get all your work done in most cases. This goes a long way to ease the stress that comes with the entire process. 
On top of that, the machine is accompanied by a slew of accessories that enable it to do various jobs while adding to its versatility. Also of importance is the length of the cord, which measures at over 15 feet, which allows for greater maneuverability. Also, its 3-pin plug means that it will work with most sockets. Finally, a two-year warranty means that you can rest easy after making this purchase. You may also use it as a quality mattress cleaner. 
Key Features:
Powerful Jet Nozzle for focused steam flow
Perfect for all sealed floor surfaces
Ultra-long 15.7-foot power cord
Meets U.S voltage requirements
Specification:
Brand

McCulloch

Model

MC1275

Weight

12 Pounds
The lengthy cord that aids maneuverability
Very easy and convenient to use
Water doesn't take a long time to heat up.
It could pop and cause boiling water to hit you
Some of the plastic parts are questionable
The accessories don't really last long.
Wagner 0282014 915 On-Demand 120 Volts Steam Cleaner
Next up is the ever-impressive Wagner 0282014 915 On-demand, 120 Volts Steam Cleaner, which is packed with excellent features to make cleaning a painless task. In order to achieve this, it comes equipped with several accessories that enable it to clean various surfaces all without the use of harmful chemicals. Furthermore, it is easy to operate and doesn't stress you out, it simply glides over surfaces with an ease that other products can't boast of.
More impressive still is the wallpaper remover accessory which takes off old wallpapers using the power of steam. This results in a clean wall devoid of any scars from the old wallpaper. On top of that, the steam cleaner is powerful and heats water to 212℉, which is incredibly useful. It can equally be used anywhere in the house and even outside the house, so you will have no problem cleaning up dirt and stains from the patio or other outdoor surfaces. 
Interestingly, the water container can take up to 48oz which is a substantial amount. And with a runtime of 45 minutes, you don't even have to fill it more than once to cover up most jobs. What's more, the hose measures at eight feet, as such, you don't have to bend to use the Wagner cleaner. Even more, long reach means you can get to difficult to reach areas with relative ease. If you would like a separate device for keeping your car in perfect condition, you can always choose from our selection of car vacuum cleaners.
Key Features:
48oz Capacity
45 Minutes run time
Portable rear wheel
Versatile and multi-purpose steam cleaner
Specification:
Brand

Wagner Spraytech

Model

0282014

Weight

13.8 Pounds
Ergonomically designed not to hurt your back
Excellent design that's aesthetically pleasing
Wallpaper remover
It doesn't do too well with some surfaces
It takes a little too long to heat up
The accessories wear out quickly
Bissell Shot Hard Surface Steam Cleaner
Bissell has been known for many years as a reliable company that makes incredible household products, and they have once again knocked it out of the park with the Bissell Shot Hard Surface Steam Cleaner. Featuring a design that is hard not to love, the Bissell cleaner works effectively to take out all the dirt, stains, germs, and so on that plague your home surfaces. Even more, since it doesn't make use of harmful chemicals and substances, it is entirely safe to use. It can even be used when your kids or pets are around.
Similar to some of the other products on this list, the Bissell cleaner is handheld, which enables it to reach difficult areas with ease, in turn lessening the stress of cleaning. Additionally, this product sports an ergonomically designed carry handle that eases accessibility. Also, note are the many attachments that this steam cleaner has, all of which were made to reduce your workload significantly. 
Maneuverability is of the utmost importance when trying to clean, and with its excellent 15-foot cord, the Bissell follows you around the house, offering amazing support and flexibility. Furthermore, the one-year warranty slapped on the product makes it one risk-free purchase you are sure to appreciate. if you like the sound of this but you would prefer an option that does the cleaning automatically, here are our reviews of the best robotic vacuum cleaners.
Key Features:
6.6oz Tank Capacity
Heats up in about 30 seconds
Powerful pressurized hot steam
Portable and durable
Specification:
Brand

Bissell

Model

39N7V

Weight

3.8 Pounds
Affordable and budget-friendly
Comes with different attachments that make cleaning easy
The lightweight cleaner that can be carried with ease
Didn't get hot enough for some
It doesn't do too well with grease stains
It doesn't handle heavy use well.
Dupray Neat Steam Cleaner
Next up is the Dupray Neat Steam Cleaner Multipurpose Heavy Duty Steamer, which carries out its job with a quiet efficiency that leads to deep admiration. Furthermore, it is a versatile machine that works perfectly with a range of surfaces from floors, to countertops, similar to HEPA vacuums. Also, it cleans up a wide range of stains, including grease, grout, and so on. This simply means the cleaner is great for kitchen equipment such as ovens and other appliances.
Additionally, the Dupray cleaner has a user-friendly design featuring a long hose that doesn't require you to bend and potentially hurt your back. The long hose here makes it very useful for above-floor cleaning, which can be challenging if you're using a shorter hose. Also, it performs admirably in its tasks, easily killing off 99% of the bacteria that inhabit the surfaces of your home and cars.
To ensure you get the best results possible, this steam cleaner is equipped with 18 unique accessories, all of which are incredibly effective. Also, the integrated funnel located on the cleaner takes in water gracefully, and with a 50-minute runtime, cleaning becomes a lot more delightful. On top of that, a two-year warranty comes with the product practically making it a risk-free purchase. 
Key Features:
Two-year warranty for extra security
Useful for getting wrinkles out of clothes
Capable of cleaning various surfaces
Lengthy hose for more comfortable reach
Specification:
Brand

Dupray

Model

DUP020WNA

Weight

9 Pounds
Affordable and budget-friendly
Kills 99% of bacteria without any chemicals
Lightweight and very easy to transport
The steam isn't particularly hot
Doesn't do as well against mold
It sometimes leaves too much water on the floor.
Dupray Hill Injection Commercial Steam Cleaner
The power of the Dupray Hill Injection Commercial Steam Cleaner cannot be underestimated, and it is as heavy-duty as they come. Capable of dealing with the toughest of stains without the need for any harmful chemicals, the Dupray Hill cleaner is a device that is worth having in most homes and offices. While on the high side in terms of price, this cleaner makes up for it with the sheer amount of things it can do. Some of them include deodorizing, sterilization, disinfection, degreasing, and so on.
Due to the high quality of materials used in the construction of this powerful machine, the steam levels are peerless. Even more, the water temperature can reach as high as 347°F. The result is a powerful flow of steam that gets rid of most of the dirt and gunk around you. Here's a tip, you can perform even deeper cleaning with the help of detergent. Hence, if you are in the cleaning business, this is an excellent investment that you will enjoy for quite a while. 
Besides, the surface of the machine is user-friendly and contains a digital display that is easy to use. In addition, the Dupray Hill cleaner has as many as 27 accessories, which in one way or the other help to clean, disinfect, and deodorize any surface you bring it in contact with. It is something you simply must have in your home, just like a reliable stick vacuum cleaner.
Key Features:
A powerful machine that can clean all sorts of surfaces
Two secure spaces for water and detergent
Uniquely ideal for deep cleaning
User-friendly interface
Specification:
Brand

Dupray

Model

U21CD85

Weight

28 Pounds
Contains 27 accessories
Wastes no time in heating up
Great hor commercial-sized jobs
Exorbitant and pocket destroying
The accessories aren't as sturdy as hoped
Could be a bit challenging to carry about
Dupray ONE Plus Steam Cleaner
We are once again talking about a Dupray product, but this time it's the Dupray ONE Plus Steam Cleaner. If you're wondering if it is as good as the other ones on this list, then you should worry no longer as the quality of this cleaner is guaranteed. Blessed with a spectacular design that makes it aesthetically pleasing, this steam cleaner also comes with features that make it incredibly easy to use. For instance, it has a user-friendly interface that anyone can use, which makes it a very accessible machine.
Furthermore, it features a unique component that enables it to be used on the go. So, basically, there's no need to turn it off to replace the water. Even more, it heats water very quickly and works for extended periods of time, cleaning all the nasty dirt that has populated your surfaces. On top of that, the steam it emanates kills most of the bacteria and germs around, and it does this remarkably without the help of any chemicals or enhancers. All in all, it is a very safe product to use. With its impeccable construction, you need not worry about having an allergic reaction to anything that comes from this machine. Also, the steam hose is detachable, and with a child lock included in the setup, you can rest assured that your child won't get mistakenly injured with it. If you like this product, make sure to check out our reviews of the best commercial vacuum cleaners as well.
Key Features:
Heats up very quickly
User-friendly interface that is easy to use
The powerful steam flow that cleans up dirt with ease
Detachable hose with child lock
Specification:
Brand

Dupray

Weight

15 Pounds
Can be used on the go with no downtime
Three-year warranty
17-piece accessory set
The unit doesn't seem to work for very long
The price is quite prohibitive for some
It doesn't heat up as well as some customers would like
Vapamore MR-100 Primo Steam Cleaning System
There are very few steamers on the market that are designed with a yellow hue, but the Vapamore MR-100 Primo Steam Cleaning System took that brave step, and it works perfectly. If you want your steam cleaner to have some personality, then this vibrant cleaner is the way to go. But beyond looks, what more can it do? The answer is– a whole lot. For instance, the cleaner, made with seven years' worth of feedback, is equipped with all the accessories you could possibly need to clean up your environment.
Even more, in terms of performance, the Vapamore cleaner towers over the competition with a 60-minute runtime per tank, which is enough to get a truckload of cleaning done. Moreover, it can clean different types of stains, including grease, grout, and so on. Then there's its ability to deal with pesky insects like bed bugs which go a long way to add to its appeal. With all that said, the Vapamore brand has been around for a while and in that time have created a slew of incredible products. 
Additionally, the name 'Vapamore' is derived from the coming together of the Italian word for steam, which is 'vapore' and love 'amore,' therefore, the product literally means 'the love of steam'. We don't know about you, but in our book, that goes a long way to show their commitment to steam cleaning. Make sure to check out our buying guide on commercial carpet cleaners to get all you need for keeping your home perfectly clean!
Key Features:
Excellent design that draws you in
60-minute runtime
Made with seven years of feedback
Kills bed bugs, mites, mildew and so on
Specification:
Brand

Vapamore

Model

MR-100

Weight

20.5 Pounds
Powerful steam flow
Excellent accessories that are easy to use
Convenient and comfortable
It could be dangerous to use
The recoil mechanism for the cord isn't great
It sometimes leaves the floor too wet
Steamfast SF-370 Canister Cleaner
If you are serious about steam cleaning, then the Steamfast SF-370 Canister Cleaner is the product for you. This heavy-duty cleaner is one of the best out there, mostly because of several features that set it apart from the competition. Not only can it clean a large number of surfaces, but it does so without the help of any chemicals or other harmful substances. Coupled with a vast array of accessories, the Steamfast cleaner does an excellent job and leaves you with nothing to complain about. 
Also, the speed with which the cleaner heats water is remarkable, and its steam flow ensures that your surfaces bear no trace of bacteria or dirt. Then there's the 48-ounce water tank provides that you with all the water you need as well as a 45-minute runtime which gives you enough time to clean. On top of all this, the customer service provided is peerless and is enough to bring you back time and again. If that's not enough, you'll be glad to know that this product meets all the US voltage requirements and is incredibly safe to use. All of the above is enough of a reason to take a chance on this amazing cleaner and add a reliable appliance to your roster. If you still decide not to go with a steam option, you can always check out our choice of the best upright vacuums on the market that do the job perfectly well!
Key Features:
Large capacity water tank (48 ounces)
Heats water very quickly (eight minutes)
Meets all US voltage requirements
Cleans all sorts of surfaces with ease
Specification:
Brand

Steamfast

Model

SF-370

Weight

8.42 Pounds
Kills bacteria, bed bugs, and so on
Portable, compact, and easy to carry around
Excellent customer service support
It is difficult to get replacement fixtures
It could sometimes leave surfaces too wet
The handle gets quite hot while in use.
Sign Up Now
GET THE VERY BEST OF GEARHUNGRY STRAIGHT TO YOUR INBOX