Last updated:
22 Jan 2021
Best Steam Cleaners In 2021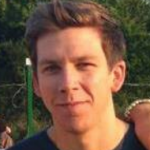 This product guide was written by Jordan Carter
Support us! GearHungry may earn a small commission from affiliate links in this article.
Learn more
We've come to the conclusion that every home deserves a steam cleaner. That's a bold claim, but these devices make cleaning up messes and stains look like child's play. So, since stains and dirt are an integral part of life, why not have something that can obliterate them?
But first, there are several things to consider when getting a steam cleaner from its makeup to how effectively it uses steam. For this reason, you might need a little help when picking out the ideal steam cleaner to buy. Not to worry, though, as we have scoured the market in search of some of the best specimens on offer with all the features needed to keep your house pristine. Check out our list below and make an informed choice on your next purchase.
The Best Steam Cleaner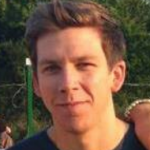 Jordan Carter is Gear Hungry's resident Editor-in-Chief with a genuine love and passion for all things tech. Jordan works diligently to ensure only the best products ever make it onto the platform and are showcased in Gear Hungry's carefully curated, tested and expertly researched, informative buying guides.