Last updated:
27 Jan 2021
Best Indoor Thermometers In 2021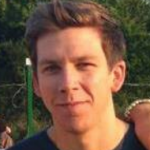 This product guide was written by Jordan Carter
Published
January 29, 2020
Support us! GearHungry may earn a small commission from affiliate links in this article.
Learn more
Indoor thermometers are important assets for most homeowners. You can use them to check the efficiency of your heating system, to make sure you have a healthy temperature in your home, or to monitor the temperature in other enclosed spaces, such as a greenhouse, hatchery, or wine cellar. The models evolved over the years, and now, the best indoor thermometers feature digital displays, hygrometer function, and app connectivity, to name just a few. They fit perfectly into trendy smart home designs but are still as easy to use as the conventional models.
With so many devices on the market, though, choosing the best indoor thermometer is far from easy. That's why we did the hard work for you, roaming the market and finding the most promising models. Curious to know which made it to our list? Check them out below.
The Best Indoor Thermometer
Indoor Thermometer Buying Guide
Features To Look For In An Indoor Thermometer
There are dozens of thermometers out there, and finding the right one is not always easy. Here are a few features to look for in the best indoor thermometers.
Temperature accuracy – This should go without saying, but the most important thing to look for in an indoor thermometer is its accuracy. Most manufacturers sell their units pre-calibrated, and they should read the temp accurately straight out of the box. However, if you want to have more control, you should opt for an indoor thermometer you can calibrate manually.
Temperature range – While all indoor thermometers have a range wide enough to measure the temperature in a home or office, you should go for the widest possible range if you want to place the device in a greenhouse, wine cellar, or if you plan to use it to measure the temperature in your refrigerator, for instance.
Hygrometer function – Temperature is only one of the factors you should monitor in your home. Humidity is important too, especially if you suffer from allergies, asthma, or other respiratory or skin conditions. Luckily, most indoor thermometers nowadays feature humidity gauges.
Display – Make sure the display is large enough to allow you to see readings at a glance. If you want to check the temp in dim or no light conditions, pick a unit with a backlit display.
Connectivity – In the era of smart homes, connectivity features come as a bonus. The best indoor thermometers can connect with your smartphone either via Bluetooth or Wi-Fi, allowing you to check the temperature or receive low/high temp/humidity alerts even from a distance.

Types Of Indoor Thermometers
Besides features, another thing to decide before buying is what type of indoor thermometer you need.
Analog thermometers – Are the simplest and oldest models. They consist of a glass tube filled with mercury or an alcohol mix that expands in volume as it gets warmer. A scale makes it easy to read the temperature, but these models are not the most accurate. However, they are cheap and have long lifespans.
Digital thermometers – These modern alternatives to the analog thermometers use various technologies to measure the temperature and conveniently display the results on LCD screens. Nowadays, digital thermometers are the standard in most homes, and some even connect with your smart devices to allow you to record and access current and historical data.
Indoor/outdoor thermometers – A hybrid between an indoor and an outdoor unit, the indoor outdoor thermometer is a great choice for those who want to keep an eye on both the indoor and outdoor temps. They're usually more expensive than the digital indoor units, but give you access to more data, including temperature, relative humidity, barometric pressure, and sometimes even weather forecasts.