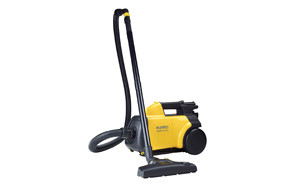 Eureka The Mighty Mite 3670G Canister Vacuum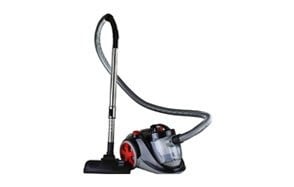 Ovente Bagless Canister Cyclonic Vacuum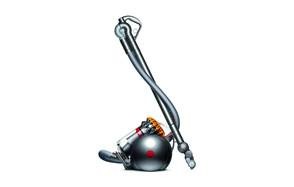 Dyson Big Ball Multi Floor Canister Vacuum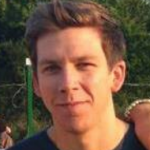 It's that time of the year again: kids are spending the longer days outside, your dog is getting weekly swims, and it's wreaking havoc on your clean home!
Whether you are neck-deep in the clean club or savor a clean space, the best way to keep your home clean this summer is by vacuuming up all the dust, dirt, and grime.
We know how tedious and boring sweeping and dusting can be and how tricky it is to get into odd angles. We have whipped up a list of the Best Canister Vacuum Cleaners for sale to make this chore a breeze!
The Best Canister Vacuum
Canister Vacuum Buying Guide & FAQ
Features To Look For In Canister Vacuums
When browsing for your perfect canister vacuum, there are things you want to research like wattage, size, and whether it has bags or not.
A higher wattage does not mean a better performing appliance. The effectiveness depends on the suction, airflow, and what kind of accessories you are using.
When considering canister vacuums, they will be bulkier than a standing vacuum. Pay attention to the weight and dimensions to ensure your choice is manageable in your home.
You will want to consider going bagless or not. A bagless product will save you money but will need more filter replacements during their lifetime, and require frequent cleaning. If you are allergic to dust or mites, a bagless model can cause a reaction when cleaning
Canister vacuums have a separate motor unit that you can count to be less noisy. They typically range between 60-65 decibels in comparison to the upright models at 75 decibels.
Maintenance your appliance will need is important. How often will you have to change the bags or clean the filters and dust bag is information you'll want to check before purchasing.
Check out what accessories come with the unit and compare with cleaning jobs you will be attacking.
Canister Vacuum FAQ
Q: What is a canister vacuum?
A: A canister vacuum is an appliance with a separate body and motor from the suction hose, allowing you to clean more surfaces, high or low, and easily clean the hidden corners of your house.
This type of vacuum cleaner is lighter and comes with retractable cords, which makes it maneuverable and easily transported compared to an upright model.
Q: What canister vacuum has the best suction?
A: You'll find that Dyson and Miele's vacuums have the best suction according to reviews.
Q: What is better, an upright vacuum or a canister vacuum?
A: It depends on your particular needs. Canister vacuums are more manageable, comfortable to carry, and great for corners and high spots, as well as upholstery, and are more powerful and quiet. But they are harder to store with two separate pieces. They tend to force the user into a bent-over position, which might not be ideal for long chores.