Best Steam Mops In 2021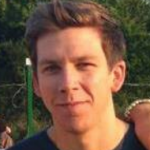 This product guide was written by Jordan Carter
Published
January 14, 2020
Support us! GearHungry may earn a small commission from affiliate links in this article.
Learn more
Sanitization is ridiculously important, especially when you have children and pets that can—and often will—spread bacteria around the most-traveled areas of your home. Using a steam mop doesn't take the place of traditional mopping, but instead, it eliminates pathogens and filth from your home by absorbing it all in its mop pads.
Steam mopping allows you to have a cleaner-looking and cleaner-feeling home. If you like to skate around in your socks in the hallway or walk in the living room with bare feet, using a steam mop means you're not going to watch the heels of your feet turn gray anymore. Without further ado, these are the absolute best steam mops on the market to keep your home clean and clear from debris.
The Best Steam Mop
Steam Mop Buying Guide and FAQ
How We Chose Our Selection Of Steam Mops
You can't just blindly select the best products, especially when it pertains to cleaning. You need the best results imaginable to keep your carpets and tile floors clean and tidy, so we took it upon ourselves to dissect every single attribute that you'd need to have in a quality steam mop. We break everything down from brands to how you can gauge user-submitted reviews to help mold an opinion on something before you buy it. Price, floor type, adaptability—it's all here.
Brand - Brand name is big here. You'll likely recognize some of the bigger names on this list, and that's because they've been a trusted source for steam mops (and other cleaning appliances) for decades or longer. Brand names really come into play when you're discussing warranties. A reputable company will fulfill their warranties without issue, supply their own customer service, and generally give money-back guarantees or longer warranties than the national average. It's good to go with a brand you know, and a brand you trust.
Reviews - We use user reviews to help us weed out the poor quality gear and gadgets on any buying guide that we do. When it comes to cleaning, people are very particular, so finding a steam mop solely based on reviews is a tricky thing to do. That's why we test everything for you, so you can get a fact-based stance on the best products on the market. During our preliminary process, we do take user reviews into account when deciding what products are worth our time, and which ones just aren't worth the hassle.
Price - When aren't we all thinking about price? Steam mops aren't twenty dollar Swiffers you can just pack up in a thin space; they're higher grade pieces of machinery, so of course cost is going to come into effect. We've done our best to maintain a good balance of inexpensive models, premium units and middle-of-the-road steam mops to accommodate every budget. Sometimes there are items on the lower end of the price scale that just aren't worth it though.

Features To Look For In A Steam Mop
It's time to see what makes a steam mop tick. If you're still not certain which model is right for you, just go by a list of the most important features (to you) and see how each steam mop compares. If you have a huge floorspace to cover, the reservoir will be important. Sanitizing because of kids and pets? Steam output will be high on your list. This is where we lay out the facts, and you align them with your personal needs and requirements for a steam mop.
Floor Type - Hardwood is a bit harder to clean than tile, and linoleum will be easier to clean than vinyl tiles. Not all steam mops can be used on multiple floor types, and that could be because of the steam output. If you're using a lot of steam on floors that don't expand in the winter, like tiles, you could actually crack them from the extreme temperature differences. When a steam mop company says something like "Not for use on tile floors," it's because they've taken coincidences like this into account. Find out what floor type you need to clean and get a steam mop that's specifically designed for it.
Reservoir Capacity - Nobody wants to refill the reservoir half-a-dozen times just to cover the living room. If you're a very thorough cleaner, or you have a ton of space to cover, the reservoir size is going to be big on your list. The bigger your reservoir is, the less you have to refill it. This will make your steam mop a little slower to move with a bigger tank, but it's going to be better for overall cleaning.
Steam Output - This is the amount of steam that actually comes out. Since nozzles can get clogged, having a high nozzle count and high output means that it will be harder to jam them up. Go for a steam mop with a high output if you have a lot of open space to cover. Lower outputs or adjustable outputs can work in your favor for smaller spaces, like hardwood flooring in an entryway or something similar.
Accessories - These aren't top priority, but add-ons that you can augment your steam mop with are nice additions. Most of the time, this will be a nozzle hose or narrowing tool to get in those hard-to-reach spaces, or they can be additional steam pads that help scrub off dirt or have a higher amount of absorption.

How To Get The Best Results When Using A Steam Cleaner
First thing's first: know what you're using your steam mop for, so you can know what to expect.
You should use your steam mop to not only clean, but sanitize floors. This is especially important if you have kids and pets; the last thing you want is to have your children get sick by eating something off the floor that was a result of the dirt on your dog's paws. Anything could happen, so having sanitary floors is important.
It's also required to eliminate odors and keep dust at bay. Know what you want out of your steam mops before you start using it.
To get the best results with your steam mop, follow these tips and bits of information every time.
Start With a Dust-Free Floor: It may sound like it's defeating the point, but what your steam mop is actually being used for is cleaning up stuck-on dirt, grime, and removing bacteria from underneath it. Those hard-to-reach spots. You should sweep and or vacuum prior to using your steam mop, and perhaps use a duster if it suits the situation. You don't want to give any unnecessary work to your steam mop. The goal it to move and glide through using it so you don't have to steamroll over every spot in an ultra-slow fashion. Keep it moving so you can use the steam to eliminate as much bacteria and soak up all that stuck-on gunk without having to refill your reservoir a bunch of times.
Don't Steam Filthy Floors: You're spreading steam, which is water vapor. Well, if the floor is primarily clean and clear, it's just going to get soaked right up into the mop pad. That's what you want to happen. However, if all that water vapor has a ton of filth to stick onto, it's going to turn it into a mess. Steam mops are not meant to replace traditional mops or sponge mops; they are for maintenance cleaning, sanitization, and keeping a place nice and clean. Use them for lightweight tasks and to keep a house clean.
Change Mop Pads Out: We all want to save money and be a little bit stingy when we can, but don't cut corners when it comes to mop pads. Just like the last tip, you're only going to end up spreading filth around instead of absorbing it properly. Treat your mop pads like paper towels; at a certain point, you just know when you need to throw one away.
Do Not Use on Unsealed Floors: Your hardwood flooring is sealed, your linoleum is sealed, and your tiles are hopefully sealed. Raw plywood is not sealed, and it's going to force it to mold and grow mildew if you use a steam mop on it. If you don't know if your floors are sealed or not, then you should play it safe and not use a steam mop on them. Either refinish and seal your floors before using one, or find a way to contact whoever installed your floors and ask them. Mold and wood rot can act quickly and cause thousands of dollars in property damage; do not take this lightly.
Move at an Even Pace; You go too slow, and you're just soaking the floor while not really getting the grime up. You go too quickly, and you're just skirting past everything. Move at a steady, even pace the whole way through. If you've listened to our previous tips about cleaning your floors with a steam mop, then you're going to have a pre-cleaned floor to glide the steam mop across with no problems.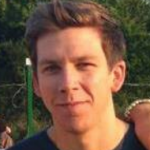 Jordan Carter is Gear Hungry's resident Editor-in-Chief with a genuine love and passion for all things tech. Jordan works diligently to ensure only the best products ever make it onto the platform and are showcased in Gear Hungry's carefully curated, tested and expertly researched, informative buying guides.