Best Steam Mops In 2022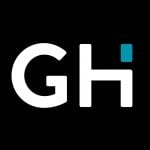 This product guide was written by GearHungry Staff
Last Updated
January 14, 2020
GearHungry Staff
GearHungry Staff posts are a compilation of work by various members of our editorial team. We update old articles regularly to provide you the most current information. You can learn more about our staff
here
.
GearHungry may earn a small commission from affiliate links in this article.
Learn more
Sanitization is ridiculously important, especially when you have children and pets that can—and often will—spread bacteria around the most-traveled areas of your home. Using a steam mop doesn't take the place of traditional mopping, but instead, it eliminates pathogens and filth from your home by absorbing it all in its mop pads.
Steam mopping allows you to have a cleaner-looking and cleaner-feeling home. If you like to skate around in your socks in the hallway or walk in the living room with bare feet, using a steam mop means you're not going to watch the heels of your feet turn gray anymore. Without further ado, these are the absolute best steam mops on the market to keep your home clean and clear from debris.
The Best Steam Mop
Bissell PowerFresh Steam Mop
Bissell is one of the biggest names in cleaning, and for good reason—they get through the tough stuff with as little hassle as possible. While Bissell is powerful, they're also inexpensive (most of the time). Designed to be budget-friendly and economic, the PowerFresh steam mop is among their lineup of over half-a-dozen steam mops to date.
Start by filling up the reservoir and initiating the water steam function. It only takes thirty seconds to get a full tank heated up to the point of steaming. While the tank capacity is designed to be lightweight, thirty seconds until liftoff is still a pretty good time frame. You'll be able to travel far and wide across your entire household thanks to the lengthy 23 ft power cable. For large rooms like your living room, you should be perfectly equipped to steam the entire area without the cord getting too taut.
You should only ever use a steam mop on sealed floors, but some steam mops are designed specifically for tile, or exclusively for hardwood. The PowerFresh can be used on granite, marble, ceramic and more. There's virtually no limit to where you can use this in your home.
In your kit, you'll get a microfiber pad to help clean things up, as well as a fragrance disc to help the room small linen-fresh as soon as you're done. The power consumption on this is in the middle of the road, so if you're living in a mobile with a 100 watt circuit panel, it shouldn't make the lights flicker just from using it. For more quality cleaning products that will help you keep your floors spotless, check out our guide to the best spin mops.
Key Features:
Comfortable on all types of hard floors
Flexibility and control with 23-feet cord
Disinfects and sanitizes your floor
Specification:
Brand

Bissell

Model

1940

Weight

6.82 Pounds
Bissell Spinwave Hardwood Floor Mop
Bissell wants you to have a clean floor, but they want you to use the right tool for the job. This steam mop includes a double buffer pad system to help specifically with hardwood floors. Since wood runs in one grain, the sealant on top usually falls into those crevices and creates micro grooves on the surface level to emulate the grain. Well, that's where dirt can get stuck. With spinning pads, you'll be able to cover every angle and remove dirt from microscopic places, ensuring a fully clean floor every time. Now, you can use Bissell Spinwave Hardwood Floor Mop on tile, but it doesn't do as good of a job with grout, so it's not recommended.
With a 28 oz water reservoir, you'll be able to keep going for as long as you need. That's enough to cover most large rooms and an entryway before you need to refill the tank. In terms of the output, it actually sprays the hot water out, and doesn't necessarily steam it. That being said, the Spinwave makes the most of it by removing sticky and stubborn gunk off the floor in a few simple motions. It's a middle-of-the-road price point for a high level of clean every single time. For those of you who are fans of smart home devices, we have prepared our selection of the best robotic vacuum cleaners, so check them out.
Key Features:
Easy to fill tank
Soft touch pads and scrubby pads for different applications
Great on delicate floors
Comes with a multi-surface formula
Specification:
Brand

Bissell

Model

2039A

Weight

9.5 Pounds
Bissell Sapphire Powerfresh Deluxe Steam Mop
The aim of using a steam mop is to clean up your surroundings and keep it pristine. However, a lot of steam mops on the market don't often go further than this. Luckily, the Bissell PowerFresh Deluxe Steam Mop | 1806 shook things up, adding a scent disc tray to the cleaner. Additionally, with the help of a spring breeze fragrance disc, your floors will smell great long after they are cleaned. More so, the spotboost has been carefully crafted with sturdy bristles that can be used on sticky stains and tough dirt. On top of that, the brush is detachable, which ensures your convenience when in use.
Even with all the above features, the cleaner is surprisingly easy to use and doesn't require any complicated maneuvers to get started. This ease of use also extends to the attached heater which is ready to use in under a minute – nd with a 25-foot cord, your flexibility is assured. Also we can't forget to mention the digital steam control which dispenses the required amount of steam depending on your preferences. Add to that the sanitizing power of this steam mop, and you have a complete floor cleaner that is suitable for delicate hard floors. With all of that said, there is no reason not to go for this excellent steam mop. You may also be interested in some of the best mop buckets from our list, in case you prefer regular mops, so check them out.
Key Features:
Detachable spotboost brush
25-foot cord for greater mobility
Kills off 99% of germs and bacteria
Digital steam control
Specification:
Brand

Bissell

Model

1806C

Weight

6.2 Pounds
Bissell Symphony Pet Steam Mop
When durability and great design is applied to a cleaning product, the Bissell Symphony Pet Steam Mop is what you get. It harmoniously combines the qualities of a vacuum cleaner and a steam mop to deliver an all-in-one household item that handles the bulk of the cleaning. As a vacuum cleaner, the Bissell Symphony is mild and is safe to use around children and pets, hoovering up pet hair with little to no trouble. Meanwhile, as a steam mop, the symphony is equally effective with its digital steam control that will help you take charge of how much is used.
Moreover, this excellent steam mop has been crafted with a Drop-it tank technology, that allows the mop to get rid of dirt without you having to reach into the dirt tank. And as the pads are all detachable, they can be easily disposed of without touching. With a two-year limited warranty, this is a steam mop you can trust with your house chores for years to come. No doubt, Bissell has a track record of excellence that dates back to the formation of the company way back in 1876. Since then, it has been a trusted brand, even counting Queen Victoria as one of their clients and delivering quality time and time again. You may also be interested in some of these quality handheld steam cleaners from our list; check them out.
Key Features:
Works as a vacuum cleaner and steam mop
Cleans up pet hairs with ease
Safe around children
Detachable heads
Specification:
Brand

Bissell

Model

1543A

Weight

10.6 Pounds
Shark Genius Hard Floor Cleaning Pocket Steam Mop
Just when you thought that the Bissell floor cleaners were all the market had to offer, the Shark Genius Hard Floor Cleaning System Pocket (S5003D) Steam Mop came in. This incredible floor cleaner not only sports an attractive design, but it is also a fantastic product to use on most surfaces from mild clean-ups to deep cleanings. What's more, it comes equipped with a durable and washable pad and an excellent steam blaster. Staying on the topic of the pad; it is dual-sided and has been designed to absorb all sorts of liquids with special strips woven into it, that work to lock in dirt.
Additionally, this Shark steam mop has been ingeniously crafted with a steam blaster technology for targeted cleaning, which also has the added advantage of being incredibly easy to use. Not only that, but a spray pocket mop is included in the setup for everyday clean up, and is attached with a spray bottle filled with a gentle cleanser. Not yet convinced? Then how about the touch-free technology that this steam mop is saddled with, which ensures that you never touch a dirty pad in your life again? It's really simple thanks to the pad release button contained in the mop, which conveniently ejects the dirty pad directly into your laundry basket and straight to the washing machine without ever touching it. You may also be interested in some of these quality floor polishers from our list. Check them out.
Key Features:
Dirt grip pads that lock in dirt
Easy to use steam blaster
Touch-free technology
Genius head
Specification:
Brand

Shark

Model

S5003D

Weight

5.78 Pounds
Bissell is going to be all up and down this list, and while Bissell Pet Steam Mop isn't the steam mop that's designed for everyday use, it does have a slew of special features for pet owners. Nothing is worse than stubborn stains on fabrics like microfiber and suede on your couch. If your dog just won't listen and keeps coming up on the furniture, you're going to end up with a fair bit of mess to clean up.
First and foremost, it kills 99.9% of bacteria caused by pets and children. If you've got both, this is like the ultimate hybrid model to take care of everything that finds its way onto your floors. The star part of this unit has to be the detachable head with the nozzle.
While this is designed as a mop, the two-in-one unit comes with a nozzle so you can easily clean up your furniture at the same time. Drag the hose across your microfiber couch to steam it clean and lift up those colors from previous stains. Since this is an added benefit to this steam mop, note that it will do a lot of the work, but not all of the heavy lifting. You'll still need to use rags to dispose of the remaining dirt.
Included in your purchase, you get a lengthy power cable as well as a fair energy rating. There are thirteen different tools that come with this steam mop, allowing you to control the cleanliness of your home with a simple operation. If you also have carpets in your home, be sure to check out our guide to the best carpet rakes and pick the right one.
Key Features:
Good for hardwood floors as well as tile
Hose attachment to help clean pet stains off of furniture and fabrics
Kills 99.9% of all bacteria on your floor
Lengthy cable at 25 ft
Specification:
Brand

Bissell

Model

1544A

Weight

10.6 Pounds
Normally, when you hear about Shark, it's for their expensive yet functional vacuum cleaners. They're also big manufacturers of impressive steam mops. The Steam Pocket Mop comes in a compact size, and is designed for smaller spaces and rooms due to the lightweight reservoir. It's not going to handle the bigger rooms in your home, but it's going to get the job done wherever you deploy it.
Despite its compact size, you still get an excellent 25 feet of slack on your power cord, and a steam system that kills up to 99.9% of all bacteria. Shark includes two washable microfiber cloths with your purchase, so you can switch out in the middle of steaming to your clean one, and then throw both in the washing machine. These are better suited for washing in a HE washer without a central turbine. Water is heated in just thirty seconds, but if you like, you can use the hand crank function to start steaming it a little bit faster. It's small and mighty, and the cloth wraps around the entire unit. You could just flip the direction of the cloth halfway through use to extend the life of each microfiber pad if you like. Our guide to the best handheld vacuums features more products that will make cleaning easier and more enjoyable.
Key Features:
Includes washable microfiber pads
Handle pump operation to steam the water faster
Kills up to 99.9% of bacteria from your floors
Heats water on its own in just thirty seconds
Specification:
Brand

Shark

Model

S3501

Weight

1 Pound
Bissell CrossWave Floor and Carpet Cleaner
Now we're getting to the big gun. Bissell has another model that's basically the best hybrid cleaner on the planet. The CrossWave is cleverly named for its ability to work on hard surfaces as well as carpets. It works like a shampooer when you need it to, and a steam mop for your other floors.
Utilizing a two-tank design, the CrossWave displaces clean, hot water onto the floor, and then sucks it back up like a vacuum and dumps it into the dirty reservoir. These are both removable for quick refills and cleaning, but they are small (as Bissell has tried to keep this unit compact), so keep that in mind when you go to use it.
I've talked a bit about power consumption with these, and that's because it matters a lot if you're on a low amp circuit in a mobile home or cottage-style house. This floor and carpet cleaner takes up 4.4 amps of power, but that's a testament to the power of the motor more than anything else. As a high-powered cleaner, it scrubs away sticky spots, both on tile and carpet, in a way that's far beyond what most steam mops are capable of. When you read the buying guide at the end, this unit is basically exempt from some of those stipulations. The trade-off her eis that it's an expensive unit, so if you need an all-in-one that's built in a compact size, this is the way to go.
Key Features:
Cleans carpets and tile/hardwood floors with ease
Dual action brush roll scrubs away stubborn sticky spots
High-powered 4.4 amp motor keeps cleaning through everything
Two-tank system pulls up dirty water
Specification:
Brand

Bissell

Model

1785A

Weight

11.02 Pounds
PurStream Steam Mop Cleaner
PurStream might have just made my personal favorite steam mop. Now, the reservoir is pretty small at 11.5 ounces, so let's just get that out of the way now. That means you'll likely need two tanks full for a smaller space. But with that, it's still able to kill up to 99. 9% of all germs and bacteria like every other steam mop available. My personal favorite part of PurStream Steam Mop Cleaner is the maneuverable pole, which allows you to get underneath furniture and get into stubborn corners with absolute ease. Using this in your entryway near shoe caddies and coat racks is simple without having to move everything across the room.
Kill germs, bacteria, and use this on any hard surface where the floor is sealed. With a two-year replacement policy straight from PurStream, you're good to put this through its paces. If it fails from normal use, it's on them, and you'll have a new one shipped to your door at no cost to you. Be sure to also check out our reviews of the best wet/dry vacuum cleaners that you can use at your home, office or company.
Key Features:
Kills 99.9% of all germs and bacteria
Maneuverable pole allows you to get under furniture with ease
Simple tank removal for refilling
Two-year free replacement policy
Specification:
Brand

PurSteam World's Best Steamers

Model

PurSteam

Weight

2.2 Pounds
SharkNinja Steam Pocket 3.0
We all want clean floors, but sometimes we provide a bit of overkill on them. The Steam Pocket allows you to pick from three different steam options depending on the degree of clean required. For instance, if you've already mopped the floor and you just want to sanitize it, then you'll be able to steam on the lowest setting and utilize less water. It will create less of a mess, and still clean things up nicely.
The options are nice, but the industry stand 99.9% bacteria cleansing and microfiber cloths are also pretty spot-on. Just take your washable microfiber rags and toss them in the washing machine, let them spin, and you're back in action. You get two in the package to keep on moving even when your first pad is covered in dirt. From the top down, you get a durable and soft touch handle for easy maneuvering and grip, as well as a weight balanced design that doesn't throw off your center of gravity during operation. In short, it feels perfect in your hand, and runs across the floor smoothly regardless of what steaming option you choose. Our guide to the best robotic window cleaners features more cleaning products that will make your life easier, so check them out.
Key Features:
Includes two separate interchangeable mop heads
Multiple microfiber cloths to keep cleaning even when the first one is dirty
Three separate steam options for different degrees of clean
Kills 99.9% of all germs and bacteria
Specification:
Brand

SharkNinja

Model

3801

Weight

5 Pounds
Shark Genius Steam Pocket Mop
Last but not least is Shark, who are known for making some of the most expensive and durable vacuum cleaners on the market. As part of their Genius lineup of products, you can attach the handle from your Genius vacuum right onto this and begin controlling everything about it.
Monitor and manage the steam flow through electronic controls so you aren't over-steaming the floor and making a mess. If you use Shark Genius Steam Pocket Mop on the lower or middle settings, then you should be left with a floor that has little to no water vapor on it when all is said and done. That's because the mop pads are designed with a groove cut that allows you to trap dirt like it's your business. Each of the grooves has absorbent padding on the inside to lock everything in and can be cleaned easily through a simple washing machine cycle.
Shark puts the power in your hands to kill 99.9% of germs and bacteria, just like the industry standard. If you're already used to, and enjoy the way that your Shark vacuum cleans your home, then why not extend that throughout the harder surfaces as well?
The whole system is lightweight and designed to handle whatever mess life throws at it. Glide through it with ease, and scrape up all the gunk that's in your path. For more quality products to help keep your home spotless, check out our selection of the best steam cleaners.
Key Features:
Electronic steam control allows you to manage the steam flow
Microfiber pads include a groove design to capture dirt easier
Lightweight handled design
Specification:
Brand

SharkNinja

Model

S6002

Weight

9.3 Pounds
Steam Mop Buying Guide and FAQ
How We Chose Our Selection Of Steam Mops
You can't just blindly select the best products, especially when it pertains to cleaning. You need the best results imaginable to keep your carpets and tile floors clean and tidy, so we took it upon ourselves to dissect every single attribute that you'd need to have in a quality steam mop. We break everything down from brands to how you can gauge user-submitted reviews to help mold an opinion on something before you buy it. Price, floor type, adaptability—it's all here.
Brand - Brand name is big here. You'll likely recognize some of the bigger names on this list, and that's because they've been a trusted source for steam mops (and other cleaning appliances) for decades or longer. Brand names really come into play when you're discussing warranties. A reputable company will fulfill their warranties without issue, supply their own customer service, and generally give money-back guarantees or longer warranties than the national average. It's good to go with a brand you know, and a brand you trust.
Reviews - We use user reviews to help us weed out the poor quality gear and gadgets on any buying guide that we do. When it comes to cleaning, people are very particular, so finding a steam mop solely based on reviews is a tricky thing to do. That's why we test everything for you, so you can get a fact-based stance on the best products on the market. During our preliminary process, we do take user reviews into account when deciding what products are worth our time, and which ones just aren't worth the hassle.
Price - When aren't we all thinking about price? Steam mops aren't twenty dollar Swiffers you can just pack up in a thin space; they're higher grade pieces of machinery, so of course cost is going to come into effect. We've done our best to maintain a good balance of inexpensive models, premium units and middle-of-the-road steam mops to accommodate every budget. Sometimes there are items on the lower end of the price scale that just aren't worth it though.
Features To Look For In A Steam Mop
It's time to see what makes a steam mop tick. If you're still not certain which model is right for you, just go by a list of the most important features (to you) and see how each steam mop compares. If you have a huge floorspace to cover, the reservoir will be important. Sanitizing because of kids and pets? Steam output will be high on your list. This is where we lay out the facts, and you align them with your personal needs and requirements for a steam mop.
Floor Type - Hardwood is a bit harder to clean than tile, and linoleum will be easier to clean than vinyl tiles. Not all steam mops can be used on multiple floor types, and that could be because of the steam output. If you're using a lot of steam on floors that don't expand in the winter, like tiles, you could actually crack them from the extreme temperature differences. When a steam mop company says something like "Not for use on tile floors," it's because they've taken coincidences like this into account. Find out what floor type you need to clean and get a steam mop that's specifically designed for it.
Reservoir Capacity - Nobody wants to refill the reservoir half-a-dozen times just to cover the living room. If you're a very thorough cleaner, or you have a ton of space to cover, the reservoir size is going to be big on your list. The bigger your reservoir is, the less you have to refill it. This will make your steam mop a little slower to move with a bigger tank, but it's going to be better for overall cleaning.
Steam Output - This is the amount of steam that actually comes out. Since nozzles can get clogged, having a high nozzle count and high output means that it will be harder to jam them up. Go for a steam mop with a high output if you have a lot of open space to cover. Lower outputs or adjustable outputs can work in your favor for smaller spaces, like hardwood flooring in an entryway or something similar.
Accessories - These aren't top priority, but add-ons that you can augment your steam mop with are nice additions. Most of the time, this will be a nozzle hose or narrowing tool to get in those hard-to-reach spaces, or they can be additional steam pads that help scrub off dirt or have a higher amount of absorption.
How To Get The Best Results When Using A Steam Cleaner
First thing's first: know what you're using your steam mop for, so you can know what to expect.
You should use your steam mop to not only clean, but sanitize floors. This is especially important if you have kids and pets; the last thing you want is to have your children get sick by eating something off the floor that was a result of the dirt on your dog's paws. Anything could happen, so having sanitary floors is important.
It's also required to eliminate odors and keep dust at bay. Know what you want out of your steam mops before you start using it.
To get the best results with your steam mop, follow these tips and bits of information every time.
Start With a Dust-Free Floor: It may sound like it's defeating the point, but what your steam mop is actually being used for is cleaning up stuck-on dirt, grime, and removing bacteria from underneath it. Those hard-to-reach spots. You should sweep and or vacuum prior to using your steam mop, and perhaps use a duster if it suits the situation. You don't want to give any unnecessary work to your steam mop. The goal it to move and glide through using it so you don't have to steamroll over every spot in an ultra-slow fashion. Keep it moving so you can use the steam to eliminate as much bacteria and soak up all that stuck-on gunk without having to refill your reservoir a bunch of times.
Don't Steam Filthy Floors: You're spreading steam, which is water vapor. Well, if the floor is primarily clean and clear, it's just going to get soaked right up into the mop pad. That's what you want to happen. However, if all that water vapor has a ton of filth to stick onto, it's going to turn it into a mess. Steam mops are not meant to replace traditional mops or sponge mops; they are for maintenance cleaning, sanitization, and keeping a place nice and clean. Use them for lightweight tasks and to keep a house clean.
Change Mop Pads Out: We all want to save money and be a little bit stingy when we can, but don't cut corners when it comes to mop pads. Just like the last tip, you're only going to end up spreading filth around instead of absorbing it properly. Treat your mop pads like paper towels; at a certain point, you just know when you need to throw one away.
Do Not Use on Unsealed Floors: Your hardwood flooring is sealed, your linoleum is sealed, and your tiles are hopefully sealed. Raw plywood is not sealed, and it's going to force it to mold and grow mildew if you use a steam mop on it. If you don't know if your floors are sealed or not, then you should play it safe and not use a steam mop on them. Either refinish and seal your floors before using one, or find a way to contact whoever installed your floors and ask them. Mold and wood rot can act quickly and cause thousands of dollars in property damage; do not take this lightly.
Move at an Even Pace; You go too slow, and you're just soaking the floor while not really getting the grime up. You go too quickly, and you're just skirting past everything. Move at a steady, even pace the whole way through. If you've listened to our previous tips about cleaning your floors with a steam mop, then you're going to have a pre-cleaned floor to glide the steam mop across with no problems.
Sign Up Now
GET THE VERY BEST OF GEARHUNGRY STRAIGHT TO YOUR INBOX