Last updated:
22 Jan 2021
Best Carpet Powders In 2021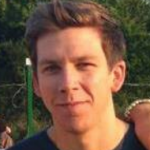 This product guide was written by Jordan Carter
Support us! GearHungry may earn a small commission from affiliate links in this article.
Learn more
It's safe to say that most of us are very familiar with 'accidents' on our carpets. From coffee spillage to pee spots left by our pets and even those tough stains that you're not quite sure how they got there. Regardless of what it is, these mistakes can leave your carpet looking and smelling funky for a long time, no matter how much you try to shampoo or vacuum it. This is where carpet powder comes in handy. This substance simply eliminates both tough stains and smells from the carpet, leaving it as good as new. We've taken the liberty of sharing our best carpet powders with you so, when next carpet related accidents occur, you know exactly how to handle them.
The Best Carpet Powder