Best Wallpaper Removers In 2022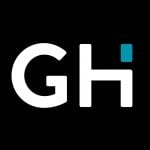 This product guide was written by GearHungry Staff
Last Updated
May 15, 2020
GearHungry Staff
GearHungry Staff posts are a compilation of work by various members of our editorial team. We update old articles regularly to provide you the most current information. You can learn more about our staff
here
.
GearHungry may earn a small commission from affiliate links in this article.
Learn more
Removing old wallpaper can get tricky and messy. Sure, just about any kind of scraper with the right brute force can get you there if you don't mind how bad your wall will look eventually. But, if having a neat wall after removal is the aim or you don't want to lose the wallpaper either, then a good wallpaper remover is a must-have.
If you are looking for good wallpaper remover, then you should look at the ease of application, speed, effectiveness, affordability, etc. Since there's a lot to consider, allow our carefully researched list of the best wallpaper remover guide you so you don't get stuck with the wrong removal tool.
The Best Wallpaper Remover
Wagner Spraytech Steam Wallpaper Remover
When it comes to cleaning surfaces, whether it's the wall or floor, tiles, or concrete, Wagner is a go-to option. The Wagner Spraytech Steam Cleaner itself is an impressive piece of tech that gets the job done effectively the first time. Combining 120volts of electric power, internal hot water storage, a 915 power steam generator, and a jet nozzle, the Wagner releases pressurized steam onto stuck wallpaper.
In turn, it effortlessly releases the hold of the strongest adhesives out there. Yes, it's that simple. Just water, there's no need for chemicals that will leave your surfaces discolored or even residue that may affect pets or children. This is all thanks to the pressure release mechanism and heating system capable of heating up water to a temperature of 212°F within 10 minutes. As such, the job is done faster than it would be with non-pressurized devices. 
That's good news for professional cleaners who have many clients to serve within a time frame. That's not all, at that temperature, the Wagner also doubles as an effective sanitizer capable of destroying bacteria on walls and other surfaces susceptible to heat damage. As for usage, the package is loaded with different attachments for tailor-fit purposes.
For wallpaper removal, just attach the steam plate which features a sufficiently large area of coverage to strip off even double-layered wallpaper. Simply power up the machine, a red light indicator comes on when the water attains a temperature of 135°F, while a  green light indicator signifies the steam generator is ready for action. And depending on the job, match either the continuous or intermittent steam release operation. What's more, if you need to move around from one end of the room to the other, that's easy; the stylish wheels aid easy movement on the floor as you clean. No doubt, it's a versatile device that finds other cleaning applications in bathrooms, kitchen, floors, etc. If there are some leftover stains, you can always use one of the best stain removers from our list to deal with them.
Key Features:
Chemical-free steam cleaning
48 ounce water tank
Versatile use
High temperature
Long runtime
Easy to use
Specification:
Brand

Wagner Spraytech

Model

0282014

Weight

13.8 Pounds
Chemical-free
Minimal cost operation (water)
Large water reservoir
The power cord may be too short
Not good for wood finish surface
Risk of scalding by steam
Wagner Spraytech 715-Power Wallpaper Remover
The Wagner 715-Power Wallpaper Remover is an efficient, versatile cleaner that's quite popular among professionals, cleaners, and homeowners alike. This is all thanks to its easy-to-operate features and affordability. Like other Wagner impressive designs, this one also adopts cheap, readily available water as it's a cleaning agent. Just run simple tap water into the tank and off you go after heating. What's more, the Wagner 715 is not only portable and lightweight but it's also quite easy on the pockets.
More so, this wallpaper remover shines in terms of efficiency, with a  water reservoir tank that can take nearly a gallon of water and can conveniently discharge steam for 70 minutes straight before the need to refill it arises. Now that's convenient usage without refill-interruptions. Furthermore, this chemical-free cleaner is equally designed to accommodate multiple nozzle cleaning attachments that turn this device into a versatile one-stop unit. 
There's also a larger 8×11 inch steam plate that'll allow you to strip large sections of a wallpaper at a go and a smaller 3×6 inch steam plate to take smaller, difficult-to-reach sections. Furthermore, the incredible lightweight design, at only one pound, makes it easy to carry. You can even take advantage of the 12-foot long hose to make cleaning and wallpaper removal of areas such as ceiling and high-up sections of the wall even easier.
This works simply by discharging hot steam on the wall surface which softens the adhesive glue between the paper and the wall so you can easily strip it off. More so, you can equally use this anywhere without worrying about any chemical reactions, toxic contamination, or smells that could affect folks with respiratory challenges. If you love products that help you keep your home spotless, check out our list of the best commercial vacuum cleaners as well.
Key Features:
Chemical free operation
Softens adhesive wallpaper backing
Two steam plates included
Offers up to 70 minutes of usage time
Lightweight design
12-foot cool-touch hose
Specification:
Brand

Wagner Spraytech

Model

0282036

Weight

1 Pound
Easy to carry
Affordable price
Longer operation time before refill
No wheels
Risk of overheating (no auto fail-safe)
Risk of scalding by steam
Bates Choice Wallpaper Remover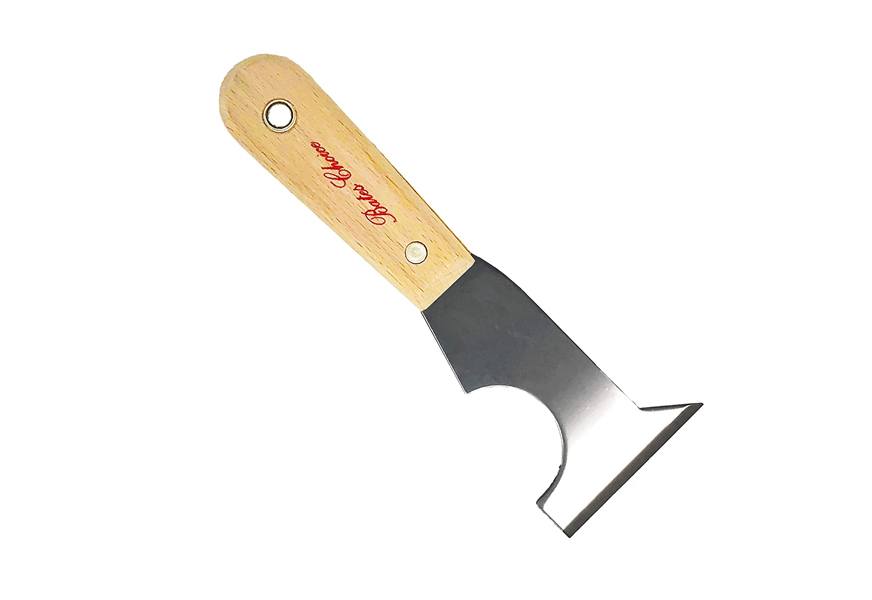 When you are on a budget, the most basic yet effective wallpaper remover you can get is the scraper. It might seem like a crude tool, but make no mistake, it does the job if you can position it well and at the right angle. One of the advantages of scrapers, you'll probably agree, is that they are easy to use right out of the box as long as it's for a small section of a wall. What's more, they don't require any chemical agent, electricity, or even water.
Furthermore, whether you are a professional or just the handy-guy around the house, you'll find the Bates Choice Wallpaper Scraper highly useful for a whole bunch of things besides scraping wallpaper off the wall. Made out of quality high carbon steel, the Bates Choice wall scraper can withstand pressure and not bend under use. That's not all, high carbon also ensures the blade is rust-resistant, so you'll be using this for a long time. The 1.5 mm thick blade is also designed as a multifunctional tool. So, asides the horizontal top adapted to scrape off wallpaper, paint, and caulk, the side of the blade is also curved making it suitable as a bottle opener.
In terms of usage, the handle is designed for an easy, comfortable grip so that long term usage won't result in any discomfort. And for easy safekeeping, the handle is furnished with a hole to hang it on a wall rack. Your purchase is equally protected by a full warranty so if it's broken, the scraper will undoubtedly be replaced.
Key Features:
Professional quality build
Multiple uses
Stainless steel blade
Comfortable and durable
Lifetime guarantee
Easy to maintain
Specification:
Brand

Bates Choice

Model

55054

Weight

7.2 Ounces
Easy to use
No need for electricity
No need for solvent
Brute force required
Wall may not remain the same
Not suitable for large wall
WP Chomp 52016 Wallpaper Remover
Are you on a tight budget yet you want to get that old wallpaper off your wall? Not to worry, the Wp Chomp 52016 Wallpaper Scraper is what you need. In case you've never used this kind of tool to strip-off wallpaper before it's normal to wonder how you'll get it done at the right angle. After all, the aim is to minimize damage and scratches.
Altogether, WP Chomp designed this one for professionals and the do-it-yourself folks. With this handy contraption, don't need to position the tool at an angle to get the wallpaper at its edge. Thankfully, the blade is already pre-fitted at an angle and fitted with an ergonomic handle for easy stripping of wallpaper. And in terms of durability, the blade is made out of quality steel that comes sharpened for immediate out of the box use. You can also re-sharpen if blades become too blunt for continuous use. 
In case you don't want the hassle of sharpening, complete blade replacement is also an option at an affordable price. This can be done by easily detaching the blade from the orange-colored handle which is made of quality durable plastic with an ergonomic design that delivers a firm and right- angle grip minimizing hand fatigue.
And with a lightweight design and a dimension of 2.8 x 5 x 11 inches, you can easily keep this one in your pocket or work jump-suit. Furthermore, it isn't just a wallpaper remover, you can easily use it as a paint, decal or caulk remover. If your plan is to paint your home, browse through these amazing electric paint sprayers that could make your life a lot easier.
Key Features:
Premium sharpened dual-edge blade
Resharpenable blade
Multi-purpose tool
Pre-set blade angle
Eco-friendly construction
Easy grip design
Specification:
Brand

Wp Chomp

Model

52016

Weight

3.2 Ounces
No need for electricity of batteries
No need for solvent
Easy to use
Requires force to strip wallpaper
The blade needs periodic sharpening
Wall may not remain neat
With a reservoir tank capacity of 4.5 liters resulting in an impressive continuous operation of almost three hours, Goplus Wallpaper Cleaner is what you need for your wallpaper removing jobs. It's even better than this device works on large walls that normally take tons of time. For this purpose, the Goplus cleaner adopts simple tap water as its cleaning agent. As such, there's no toxic chemicals released, no need for a respirator mask, and also no need to keep pets or children away.
Just power it up after filling the 4.5-liter tank with water and off you go once the steam is ready. The Goplus can equally heat water to a temperature of 212°F using a maximum time of 20 minutes. With the steam released, multiple-layered wallpaper stands no chance. Furthermore, it's a little bulky at first glance but waits till you pick it up, it's surprisingly light-weighed. That's good news if you have several foot-long walls to clean.
Furthermore, the Goplus is furnished with a 10foot long steam discharge hose so you can clean hard to reach places like the ceiling and sections of the wall close to the ceiling. Unlike other chemical-free wallpapers removers which are prone to overheating when the water level drops, Goplus furnished this one with an automatic safety cut-out device, so this isn't one of those devices that will keep running when you forget to refill with water.
And before the water evaporates completely from the tank, the device shuts down. But there's more; the reservoir tank is also designed with a water level indicator so you can fill your tank easily and know when the water level is low for a refill. You may also be interested in some of the best carpet tapes from our list, so take a moment to check them out.
Key Features:
Chemical-free cleaning
Safety cut-out device
High temperature
4.5 liter tank
Easy for hard-to-reach areas
Versatile application
Longer hours of running
Easy to carry
Cheap, available cleaning agent (water)
Risk of steam burn
Not suitable for Formica-finish surface
Heating takes a longer period
HomeRight C800880 Steam Wallpaper Remover
Whether it's double or triple-layered wallpaper, very old or recent, the HomeRight C800880 Steam Wallpaper Remover is equipped to separate paper glued with the toughest adhesive. Powered by 120 volts of electricity, a 40 ounces water tank, heating-element, jet nozzle, and a steam plate, this wallpaper remover discharge pressurized steam as the only mode of effective wallpaper removal for fast and effective cleaning.
Furnished with different nozzle attachments, this versatile cleaner is capable of not just wallpaper removal, but it also works in showers, kitchen stove-tops, bath-tubs, and grills. For different modes of cleaning, the device is equipped with a pistol-lock mechanism to promote continuous or intermittent steam discharge operation. And once water is heated up to a boiling temperature, the HomeRight C800880 discharges steam continuously for 45 minutes before a refill is needed. 
This device is put together and compactly finished yet it's surprisingly fitted with a built-in chamber for easy storage of detachable cleaning nozzles. That way, none of them can get misplaced easily.
Also, the nozzle attachment can easily be reached when needed. Attachments include a steam square-plate for wallpaper removal, floor mop for cleaning of tiles and concrete floors, brass/nylon brush, and a jet nozzle.
More so, the discharge hose is about 8ft long; it's not the longest on the market, but it will give you extended cleaning without having to carry the device near a power socket. And For easy movement while cleaning, the HomeRight C800880 is fitted with wheels. Even more, for safety purposes, since the device isn't furnished with an automatic cut-off mechanism, the level of water must be continuously monitored to ensure it doesn't evaporate completely before the next refill. If you don't do this, it could damage the device. If you love the simplicity of cleaning with steam, make sure to check out our list of the top steam mops for your home!
Key Features:
8ft long steam discharge hose
Wheel support
Multiple nozzle attachments
Lightweight design
Specification:
Brand

HomeRight

Model

C800880.M

Weight

8 Pounds
Easy to carry
Easy movement while in use
Heats up faster
Small reservoir tank
Discharge hose may be too small
No automatic cut-out device
Wagner Spraytech-0282018-705-Wallpaper Remover
Wagner is one of the most trusted names in the Wallpaper remover tech market so be rest-assured the Spraytech-0282018 won't come short of the Wagner magic. Wagner Spraytech-0282018 Wallpaper Remover is a chemical-free wallpaper remover that adopts cheap, readily available tap water to produce steam for effective separation of paper from the wall.
It does so with a wide 8×11 inch steam plate which is placed directly on the wall to discharge steam to soften the adhesive. What's more, the reservoir unit is made of a tough plastic material containing a 705- power steamer. At just 5.6 pounds, the entire package is easy to carry and move around when in use. In addition, the reservoir has a capacity of 1 gallon of water, that's about enough water to convert to steam and discharge for 70 minutes running time. The good news is you can work on a large wall space effortlessly with this unit. 
Functionally, within ten seconds of placing the steam plate on the wall, the steam will penetrate the wallpaper, making the process a walk in the park. Furthermore, an eleven-foot long discharge hose is designed with the tank to make it difficult to reach the area easily. The Wagner 705 Steamer wallpaper remover purchase is protected by a 365day  limited warranty for residential use. If you love modern and efficient home cleaning devices, don't forget to take a look at these amazing robotic vacuum cleaners! 
Key Features:
Compact design
11ft discharge hose
8x11inches steam plate
1-gallon reservoir tank
Specification:
Brand

Wagner Spraytech

Model

0282018

Weight

5.63 Pounds
Warranty available
Lightweight
Cost-effective
No anti-overheating mechanism
Risk of steam burn
Not adaptable for another cleaning
McCulloch MC1385 Deluxe Canister Steam Cleaner
With over 20 accessories for different cleaning options, the McCulloch MC1385 Deluxe Canister Steam Cleaner is one of the most versatile pieces of wallpaper remover in the market. Talk about efficiency, this impressive piece of engineering can discharge steam continuously for 120 minutes; all thanks to the reservoir tank which can take lots of water. Surprisingly, the water is ready to produce steam with only 12 minutes of heating time.
It's further equipped with a trigger lock option so you can discharge water in continuous or intermittent mode depending on the kind of cleaning operation. Furthermore, the McCulloch Deluxe has one of the longest discharge hoses and power cables on the market. At 18 and 10 ft respectively, you can clean difficult to reach areas easily like walls very close to the ceiling. 
It's also worth noting that the mechanism of cleaning is by pressurized steam, so be rest assured that more than wallpaper is coming off. Stains, grease, mold and so much more comes off with this baby. It is even equipped with a pressure gauge monitor so the device can be maintained at the right operating conditions. Even more, at a finished weight of 13 pounds, it's not your regular lightweight wallpaper remover.
However, for easy movement, this is furnished with wheels and an ergonomic handle. Another thoughtful feature is the inbuilt compartment for safekeeping of all 23 accessories and easy retrieval when ready use. More importantly, your purchase is backed up with a two-year warranty for you to rest easy. Altogether, this is a keeper. If you want not only your walls but also your windows to look perfect, choose one of these robotic window cleaners!
Key Features:
Large water tank
Wheel support
10ft discharge cable
18ft power cable
Specification:
Brand

McCulloch

Model

MC1385

Weight

13 Pounds
Highly versatile
2hrs continuous steam release time
Low heating time
Risk of steam burn
Pricey
Prone to overheating
Wallpaper Remover Buying Guide & FAQ
Features To Look For In Wallpaper Removers
Capacity - Most wallpaper removers that operate with the principle of steam production are usually furnished with water reservoir tanks. Let's not beat around the bush, the larger the tank, the more the water it will hold. This means you will be able to produce more steam for a longer period before the refill.
But there's a catch; if you have a small tank with a small quantity of water, it heats up faster so you don't have to wait for too long. On the other hand, a large volume of water takes more time to heat up. It's a small trade-off that will prove to be quite important if you are a professional cleaner that works on large wall spaces. In that case, a larger tank will be more important than after heat up time.
Safety - Professional or otherwise, safety is key in every operation. As steam is produced during the wallpaper removing process, the water level in the tank starts to drop. If you're not careful it could dry up and start to melt the containers especially if it's made of plastic and this could cause more damage.
It's, therefore, necessary to opt for devices that have a safety cut-out mechanism that stops the heating element when overheating is detected as a result of water shortage.
Water level monitor - This is also a feature that can contribute to safety. As the device is in use, a water level indicator will simply show the level of water in the tank. Altogether, this guides the user on when to bring the process to a halt.
Types OF Wallpaper Removers
Steamers - Steamers are removers that use steam to soften the adhesive between the wall and paper for easy and quick removal. While steamers do more work with less effort, and in a shorter time, they do have a downside; electricity is always needed. The risk of steam burn and overheating is also present, not to mention the fact that they are relatively costlier.
Scrapers - These are the most basic wallpaper removers when it comes to the price and by the principle of operation, which is brute force. Here, a flat steel blade with a good handle is applied at a good angle to force paper off the wall. While they seem easy to apply right out of the box, scrapers are not ideal for large walled spaces, multiple-layered wallpapers, or hangings that have been on the wall for a long time. In addition, the walls may be damaged by the scrapers.
Wallpaper Remover FAQ
Q: What's the easiest way to remove old wallpaper?
A: Removing old wallpaper can get really messy especially with the wrong tools. While scrapers are quite cheap and don't involve the use of any solvent, it's harder to use and will not get the job done quickly and neatly. A steamer, on the other hand, is ideal for old wallpaper since steam will easily penetrate the adhesive and separate the old paper from the wall, saving lots of time and effort.
Sign Up Now
GET THE VERY BEST OF GEARHUNGRY STRAIGHT TO YOUR INBOX