Last updated:
22 Jan 2021
Best Floor Polishers In 2021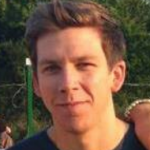 This product guide was written by Jordan Carter
Support us! GearHungry may earn a small commission from affiliate links in this article.
Learn more
We all desire to have clean floors every time. The best floor polishers can take out the stains from floors that have received significant traffic, thus providing a simple, clean surface to walk on. If you've got kids or pets, this tool is even more critical.
We've helped you out by outlining some of the best and most reliable floor polishers on the market. Check them out!
The Best Floor Polisher
Oreck ORB550MC Commercial Floor Polisher

The Oreck Commercial ORB550MC Commercial Orbiter Floor Machine is a powerful floor polisher that works on different types of floors, regardless of their sensitivity or kind. This floor machine weighs 24 pounds, making it pretty easy to carry around. The sleek design also works in its favor. You can simply tuck it away in the store without cluttering the space. However, the ease of maneuvering during usage is one of the floor polisher's most appealing features. The product is suitable for wood, tiled floors, vinyl, and hardwood floors as well. While it works for stone and marble, too, it might not necessarily be the best in that regard.
The floor machine helps to clean, sand, wax, and buff your floors, thus providing a level of versatility that can help you to maintain the beauty of your floors at all times. However, customers have especially touted the floor buffer feature as a particular favorite.
The brush pad on this floor machine runs at 175 RPM, thus providing an opportunity to work on your floors quickly and be done with the chore in little to no time. It's not the quickest one out there, but given that it's able to hit such speeds without making a noise, the machine is laudable nonetheless.
It's got a power cord that is 50 feet long, thus making the machine useful for larger spaces that are a bit more open. The downside to this, however, is that you will have quite a lot of wires to sift through for tighter spaces. For more quality cleaning products like this, check out our selection of the best steam mops.
Key Features:
Clean wood, vinyl, tile, & other hard floors
Orbital drive oscillators for brush or pads
Versatile and virtually maintenance-free
Dry clean carpets & heavy traffic areas
Buffs & polishes hardwood floors
Easy to use
Specification:
Brand

Oreck

Model

ORB550MC

Weight

24 pounds
Versatile in operation
Can work on different floor types
Useful for large spaces
Long wires could cause accidents
Prolux Core Floor Polisher




The Prolux Core Floor Buffer comes next on our list, thanks to a collection of impressive features that will make any responsible homeowner swoon almost immediately. While this flor machine does come with a slew of advanced features, perhaps the most impressive will have to be the industrial-grade telescopic wand, which provides height adjustment and ensures that anyone can use the machine- regardless of their height. It's not the most talked-about feature, but it deserves some recognition given how much convenience it can provide.
Moving on, the floor machine is also versatile enough to strip, sand, wax, and buff your floors. It works on several flooring materials using a heavy-duty brush that's capable of making light work of the task at hand.
There are also different scrubbing levels – soft and medium, to be precise – that help you to switch when working on delicate surfaces. The product also includes a 50-feet cord that allows it to cover large rooms easily.
You'll fall in love with the random orbit technology, which ensures that there are no twisting or sanding marks on your floor. This, combined with the 150-RPM cleaning motor and the 13-inch cleaning path, will ensure that you're able to clean efficiently, quickly, and effectively. You may also be interested in some of the best spin mops from our list, so be sure to check them out.
Key Features:
Heavy-duty commercial buffer
Commercial grade machinery
Industrial grade telescopic wand
Great for any surface
Random Orbit Motor
Very convenient to use
Can cover wide rooms
Doesn't leave any marks on your floors
Boss Cleaning Equipment B200752 Floor Scrubber

The Boss Cleaning Equipment B200752 Scrubber is another highly rated tool that deserves a spot on our list of best floor polishers. It's very light, but don't let that fool you; this scrubber packs a significant punch nonetheless. As stated, the scrubber's most significant advantage is its weight. It comes in at just 7 pounds, which is quite impressive on the face of it. This convenience is aided by its 15 x 11 x 11 inches in dimension. Combined, they ensure that you're able to move and maneuver the scrubber well.
There's also the fact that the motor runs at a ridiculous 470 RPM. Now, that's some speed. The cord on this one is a bit shorter than its predecessors, with just 18 feet. Still, the length is considerable, and the scrubber should get the job done nonetheless.
The floor machine works on all types of floors, regardless of their condition or the situation at hand. However, its strength is in scrubbing – as opposed to others that can conduct several other tasks like waxing and sanding.
You'll find this piece worthy of your home when you see the two microfiber pads, which help with buffing and polishing your floors. The pads pick up grime, dust, and all liquid from the floors, thus leaving you with a clean and clear surface when you're done. For more cool cleaning tools like this, check out our guide to the best dust pan and brush.
Key Features:
Powerful yet delicate microfiber cleaning pads
10-inch cleaning path
18 foot 3-wire cable
Lightweight and easy to use
Foot activated power release pedals
Includes cleaning accessories for all floor types
Specification:
Brand

Boss Cleaning Equipment

Model

B200752

Weight

7 pounds
Lightweight and convenient
Quick motor
Works on all floors
Prolux Core Heavy Duty Single Pad Commercial Floor Buffer




Another product from Prolux is the Prolux Core Heavy Duty Single Pad Commercial Floor Buffer is a solid entry on our list of best floor polishers for several reasons. It features some of the latest technology and manages to incorporate a slew of advanced features into its build. To begin, users will appreciate the floor polisher for its versatility. The product can wax, strip, sand, buff, and even mop your floors clean. It 's also suitable for several floor surfaces, so you can purchase the floor polisher regardless of what you walk on every day.
Like the previous Prolux floor polisher, the cord on this one measures 50 feet too. So, you get enough coverage from a single power source. The tool also comes with a random orbit monitor, which ensures that it's unable to cause any damage to your floors.
The Prolux Core Heavy Duty Single Pad Commercial Floor Buffer comes with a heavy-duty scrubbing brush as well, which works for dense surfaces like concrete and tiles. For more delicate ones, however, you can choose between the soft and medium brushes. However, note that the latter two aren't included in the package.
The floor polisher's motor runs at 150 RPM, which is considerable. It's also silent so that you can clean your floors in peace. If you also have carpets in your home, be sure to check out our guide to the best carpet rakes and pick the right one.
Key Features:
13" single pad floor buffer
50ft commercial grade extension cord
Height-adjustable telescopic wand
Random Orbit Motor
Suitable for any surface type
Includes heavy-duty scrubbing brush for hard surfaces
Specification:
Brand

Prolux

Model

prolux_core

Weight

28 pounds
Quiet operation
Works on all floors
Has settings for delicate surfaces
Doesn't come with the soft and medium clean settings
Gladwell Cordless Electric Mop

If you're looking to maximize on product quality and you don't mind throwing off a few bucks to get what you want, then the Gladwell Cordless Electric Mop is one of the best floor polishers available to you. The mop is easy to use and lightweight. One intuitive feature on this one, however, is the 180-degree rotation feature that helps you to get its mop head into some right spaces.
Moving on, you get multiple functions and settings, including waxing, spraying, and its primary use – mopping. This multi-functional property is especially great, as it means you won't need to spend money on other appliances to keep your floors clean. The waxing feature includes a polishing addition as well, so your floor gets that extra shine. Of course, it works on all surfaces, so you don't have to be picky with it. The Gladwell Cordless Electric op is also the first product on our list that's a cordless unit. Essentially, the mop is plugged in, and you're able to use it after a charge. On a full charge, the mop works for 2 hours straight. That's pretty neat. Our guide to the best handheld vacuums features more products that will make cleaning easier and more enjoyable.
Key Features:
Easy to use and cordless electric mop
Mops, waxes and cleans all surfaces
180 deg handle rotation
High-speed dual rotating mop heads
Incredibly quiet at 60dB
Long-lasting battery
Specification:
Brand

Gladwell

Weight

11.6 pounds
Quiet mop operation
Multiple functions and settings
Lightweight
The mop is pricier than a lot of the other options
Viper Cleaning Equipment VN1715 Venom Series Buffer

Coming in next is the Viper Cleaning Equipment VN1715 Venom Series Buffer – a floor buffer that provides a lot of value for money, albeit at the cost of some functionalities. To begin with, it's worth noting that this low-speed buffer is ideal for home use. If you're looking for a buffer that your janitor can use at your warehouse, then this isn't the one for you.
Still, the buffer works pretty well. It's got a 175-RPM motor, so you know you're getting some sizable power from it. The buff and deck pads for the product measure 17 inches, so if you have an ample space to clean, that's additional work for you. However, it's still a good product for personal use. This floor machine can buff and wax your floors, and it's also a great floor cleaner that wipes out grease and other stains from the surface. Despite its pros, please note that you'll be required to apply much pressure if you want to shine floors. The Viper Cleaning Equipment VN1715 Venom Series Buffer doesn't have a pressure gauge, so that's a bit of a disappointment. Our guide to the best upright vacuums features more must-have products for your household, so check them out.
Key Features:
175-RPM motor
Shines, cleans, waxes, and buffs
17-inch deck and buff pads
Specification:
Brand

Viper Cleaning Equipment

Model

VN1715

Weight

101 pounds
Versatile
Lightweight
Great for personal use
Not ideal for large spaces
Oreck Orbiter All-In-One Floor Cleaner

The Oreck Orbiter All-In-One Floor Cleaner comes at a pretty steep price, so if you're looking to purchase it, then you might want to open that checkbook now. However, you should also know that what you're getting is the complete package. The Oreck Orbiter All-In-One Floor Cleaner is a multi-purpose floor polisher that takes care of just about everything you need in a single sweep. To begin with, the Oreck Orbiter All-In-One Floor Cleaner is an excellent choice for cleaning any type of floor. This floor cleaner is so versatile; it can clean carpets deeply without breaking a sweat. Even without any water, the floor polisher is capable of cleaning at a professional level.
As expected, it does just about everything you could need in a floor polisher. Its 13-inch clearing path is a tad small, but you should be able to make do nonetheless. Moving on, the Oreck Orbiter All-In-One Floor Cleaner is easy to use, thanks to the smooth glider and a random orbit monitor that eliminates any waxing or cleaning marks on your floor. When you run the product on your surface once, you won't need to come back to get a second clean. Be sure to also check out our reviews of the best wet/dry vacuum cleaners that you can use at your home, office or company.
Key Features:
13-inch clearing path
Random orbit monitor
Smooth glider
Specification:
Brand

Oreck

Model

ORB700MB

Weight

22.2 pounds
Cleans any type of floor – and even carpets too
Easy to use
Multiple functionalities
Quite costly
Small clearing path
BISSELL BigGreen BGFS650 Hercules Scrub and Clean Floor Machine

The BISSELL BigGreen BGFS650 Hercules Scrub and Clean Floor Machine is an affordable floor cleaner and scrubber that comes with some impressive features. Its place on this list is warranted. The product is lightweight, weighing just 8 pounds. This means you can easily move the product – even with one hand. It's also 3.5 feet tall, which means it should be able to do right by a lot of people. It's not too tall, but it's not too short either.
The combination of a lightweight build and ample height also means that you can easily store the device – another plus that you should note. As its name suggests, the floor polisher scrubs and cleans only. The limited functionality is notable, but so is the effectiveness with which it carries out its job. The cord on the project is 30 feet long, too – quite enough to cover both small and large spaces. However, the product's cleaning path measures just 9 inches. It's not too small, but it's not too wide as well. Ultimately, though, the product works pretty well as a floor scrubber. For more amazing products to help you keep your home spotless, check out our selection of the best HEPA vacuums.
Key Features:
9-inch clearing path
3.5 feet height
Scrubber and cleaner
Specification:
Brand

Bissell

Model

8.5 pounds

Weight

BGFS650
Versatile operation
Lightweight
Easy to store
Limited functionality
Small clearing path
BISSELL BigGreen Commercial Easy Motion Floor Machine

Bissell's BigGreen Commercial Easy Motion is another product that seems to do it all. It waxes, strips, sands, and buffs your floors. For those who need refinishing, it's capable of doing that as well. As expected, the versatility of the floor polisher also extends to the types of floors that it works with. It's unclear whether it works with carpets, but even if it doesn't, there's no denying the versatility of the product.
The BISSELL BigGreen Commercial Easy Motion Floor Machine works with a 175-RPM motor, as well as an oscillatory motion that makes it perfect for industrial and commercial use. The floor polisher doesn't leave any marks or swirls when it works, and since it doesn't have any motor brushes, it won't wear out either. The power cord measures 30 feet, so you've got enough to accommodate your needs if your space is on the larger side.
The 13-incl clearing path is also pretty impressive. It's not the widest, but it's not the smallest either. Considering how much the floor polisher is giving you in terms of features, this shouldn't be much of a deal-breaker. The floor polisher's tank holds up to 22⁄5 liters of cleaner, so you won't need to go back for refills often. Our guide to the best commercial carpet cleaners features more quality products like this, so check them out.
Key Features:
22⁄5 –liter tank.
13-inch clearing tank
30-foot cord
Specification:
Brand

Bissell

Model

BGEM9000

Weight

27 pounds
Versatile operation
Great for industrial application
Strong motor
48-inch height presents a storage issue
Mercury PRO21 PRO-175-21 Floor Machine

The Mercury PRO21 PRO-175-21 Floor Machine comes last on our list of best floor polishers, but you'd be naïve to believe that it's not a worthy contender. The floor polisher provides just about everything you need, including optimal functionality and enough convenience for you to make use of it without breaking a sweat. The electric motor on this bad boy tops out at 1.5 horsepower, while you also enjoy a 175 RPM brush speed and an adjustable 48-inch handle that can easily fit anyone's height.
As expected, the floor polisher does just about anything – stripping, scrubbing, polishing, etc. the floor coverage also measures a staggering 21 inches, which means that you will be able to cover even larger rooms without any stress. This is complemented by the 50-foot power cord. The manufacturers also added a safety interlock switch, which prevents any accidental startups. The product ensures that your floor doesn't have any twisting or cleaning marks, although some essential components needed to run this machine are sold separately.
Key Features:
175-RPM brush speed
1.5hp motor
Adjustable height
Specification:
Brand

Mercury

Model

PRO-21

Weight

109 pounds
Works for people of all heights
Wider cleaning path makes it great for larger rooms
Versatile operation
Some essential components are sold separately
Floor Polisher Buying Guide
Features To Look For In Floor Polishers
Attachments - Of course, the floor polisher's functionality is essential. However, some polishers need attachments to work even more effectively. Check for brush pads, pad drivers, and much more.
Note that many floor polishers won't be sold with these attachments, although they have accommodations for them.
Functions - The best floor polishers are versatile in their operation. So, while it's great to have a machine that polishes your floors, you should check if it can do other things. Other functions like waxing, scrubbing, mopping are equally as important for a floor machine. This versatility saves money and ensures convenient cleaning of your apartment.
Durability - When you go out in search of a floor machine, you want a product that's sturdy. You want a product that can last you for long and not break on the first use.
Durability ensures the product can work for long spans without developing faults. If you've got a larger room, requiring more time to clean, this feature is critical for you.
Power - The source of power for your floor polisher is another feature to consider before buying a floor polisher. If the floor polisher is cordless, then it needs to be able to last for hours on a full charge. If it's a corded unit, the length of the cord limits your reach.
There's also the question of how much power the floor polisher can harness. Is it strong enough to clean seamlessly and get all the stains out? Check the motor speed, brush path, and horsepower rating to get a picture of how well the floor polisher will function before you make a purchase.
Power Cord Length - People who have small rooms to clean might not especially care. However, if you have a larger room, then you need a floor machine with at least 30 feet. This way, you can keep the device connected as you clean the room easily.
Another important consideration for using a floor polisher with an overly long cord in a small room is that it might end up tangling—making it hard to clean. It all depends on what you want and whether a floor polisher is able to serve you effectively.
Weight - The best floor polishers aren't too heavy. Upon all of the features we've run through, it doesn't make much sense if you have to expend your entire physical energy to move the floor polisher around the room.
This consideration is even more critical for people who have larger rooms. If you have somewhere larger to cover, then you don't need something that's too heavy.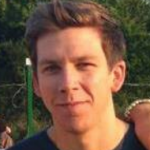 Jordan Carter is Gear Hungry's resident Editor-in-Chief with a genuine love and passion for all things tech. Jordan works diligently to ensure only the best products ever make it onto the platform and are showcased in Gear Hungry's carefully curated, tested and expertly researched, informative buying guides.