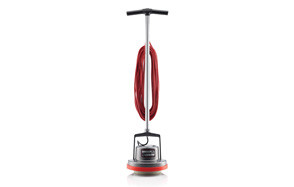 Oreck Commercial Orbiter Floor Machine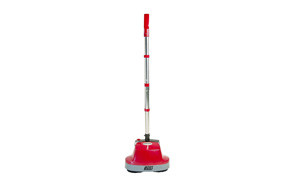 Boss Cleaning Equipment B200752 Scrubber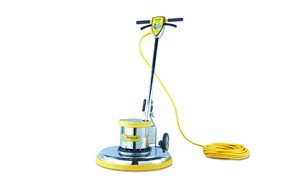 Mercury PRO21 PRO-175-21 Floor Machine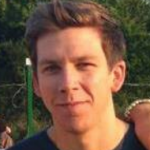 We all desire to have clean floors every time. The best floor polishers can take out the stains from floors that have received significant traffic, thus providing a simple, clean surface to walk on. If you've got kids or pets, this tool is even more critical.
We've helped you out by outlining some of the best and most reliable floor polishers on the market. Check them out!
The Best Floor Polisher
Floor Polisher Buying Guide
Features To Look For In Floor Polishers
Attachments - Of course, the floor polisher's functionality is essential. However, some polishers need attachments to work even more effectively. Check for brush pads, pad drivers, and much more.
Note that many floor polishers won't be sold with these attachments, although they have accommodations for them.
Functions - The best floor polishers are versatile in their operation. So, while it's great to have a machine that polishes your floors, you should check if it can do other things. Other functions like waxing, scrubbing, mopping are equally as important for a floor machine. This versatility saves money and ensures convenient cleaning of your apartment.
Durability - When you go out in search of a floor machine, you want a product that's sturdy. You want a product that can last you for long and not break on the first use.
Durability ensures the product can work for long spans without developing faults. If you've got a larger room, requiring more time to clean, this feature is critical for you.
Power - The source of power for your floor polisher is another feature to consider before buying a floor polisher. If the floor polisher is cordless, then it needs to be able to last for hours on a full charge. If it's a corded unit, the length of the cord limits your reach.
There's also the question of how much power the floor polisher can harness. Is it strong enough to clean seamlessly and get all the stains out? Check the motor speed, brush path, and horsepower rating to get a picture of how well the floor polisher will function before you make a purchase.
Power Cord Length - People who have small rooms to clean might not especially care. However, if you have a larger room, then you need a floor machine with at least 30 feet. This way, you can keep the device connected as you clean the room easily.
Another important consideration for using a floor polisher with an overly long cord in a small room is that it might end up tangling—making it hard to clean. It all depends on what you want and whether a floor polisher is able to serve you effectively.
Weight - The best floor polishers aren't too heavy. Upon all of the features we've run through, it doesn't make much sense if you have to expend your entire physical energy to move the floor polisher around the room.
This consideration is even more critical for people who have larger rooms. If you have somewhere larger to cover, then you don't need something that's too heavy.