Best Carpet Rakes In 2022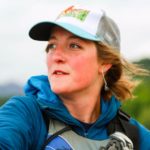 This product guide was written by Josette Deschambeault
Last Updated
August 30, 2019
Josette Deschambeault
Josette is a professional outdoor guide who lives and works in Southeast Alaska, Colorado, and Maine. When she's not rafting, hiking, skiing, or camping with her dog, she writes and edits for multiple outdoor and lifestyle publications.
GearHungry may earn a small commission from affiliate links in this article.
Learn more
Cleaning is nobody's favorite chore (believe us, we checked), but the right tools can make this horrendous task less arduous than usual. Cleaning carpets is a particularly tasking chore, especially if you're a pet owner and the inevitable fur shedding has made it challenging to tell fur from carpet. Carpets can bring an impressive facelift to any space, but that function can be defeated when your once shaggy carpet becomes dirty and matted with pet hair, grime, and other accumulated debris. However, instead of tossing the rug out, you could revamp it with a carpet rake. Carpet rakes bring back the shaggy in your rug and will help pull out the build-up of dirt, leaving your rug as good as new. With the multitude of rakes and products claiming to be rakes on the market, it may be hard to not fall prey to dubious carpet rakes that will not affect your carpet. So, we did you the favor of listing the very best carpet rakes on the market right now. Read first, thank us later.
The Best Carpet Rake
Evriholder Sw-250I-Amz-6, Fur Remover Carpet Rake
With carpet rakes, one does not fit all. Individuals have different cleaning needs, and you'd have to consider your specific needs when you want to choose a carpet rake. First, think about the purpose – do you do heavy-duty cleaning or light maintenance? You also have to consider the kind of fur your pet has, if you're a pet owner. Golden retriever owners and chihuahua owners would need very different brushes. Lastly, among other things, consider the size of the carpet or cleaning area that you need the rake for.
First on our list of carpet rakes is Evriholder's Fur Remover Broom, and we'll tell you why in a second. Pet owners know the hassle of getting the inevitable fur sheds out of their carpet, and upright vacuums are not the best solution, but Evriholder's rake has come to their rescue.
The 100% natural rubber carpet rake is perfect for pet owners, and attracts pet hair like a fur magnet, and easily removes pet hair from all kinds of surfaces. Plus the rubber material does not pull carpet fiber as other metal brooms do, and that's a massive plus for the Evriholder. However, that's not all; Evriholder's broom comes with a built-in squeegee edge so it can be used as shower squeegees or window cleaner. It cleans even windshields with ease, so this product is more than just a carpet rake. With the blade measuring 12 inches, the big wiper squeegee will dry a large area in one swipe, allowing you to complete your cleaning fast.
You can use the detachable broom as a carpet brush for times when you really want to get your cleaning on. The broom handle is telescopic – meaning you can adjust to any height that suits you and the type of surface you're cleaning, easy peasy. Maintenance of the broom is also pretty straightforward – the rubber bristles make it convenient to get rid of pet hair, dust, and debris. Evriholder really did cover all the bases. For more amazing products to help you keep your carpets perfectly clean, check out our guide to the best carpet cleaner solutions.
Key Features:
Versatile cleaning tool for use on a range of surfaces
100% natural rubber FURemover attracts pet hair
Unique squeegee edge for cleaning showers and windows
Adjustable telescopic handle extends from 36 to 60 inches
Easy to clean and sanitize with soapy water
Specification:
Brand

Evriholder

Model

SW-250I-AMZ-6

Weight

14.7 Ounces
Grandi Groom AB24 Carpet Rake
Remember we talked about considering cleaning area size before you get a carpet rake? Well, you'll love the Grandi Groom as your go-to option if you're doing heavy-duty cleaning. The level of versatility that this broom brings is what makes it the preferred choice for many professional carpet cleaners.
With it, you can loosen up and clean caked-up mud, grime, and most importantly, pet hair, from all kinds of carpets. It is especially useful for blooming artificial grass, and thanks to the long nylon tines on the broom head, you can make a thorough cleaning job on any artificial turf and pull the blades upright to provide a maximum bloom that does not look artificial at all.
The Grandi Groom's wooden handle is super sturdy, and long enough to get into all the tricky areas. The head measures 18 inches, so you don't need to worry about its ability to cover large areas. If you've got an episode of Stranger Things to catch up on, this broom will get you through in time so you don't miss a second. The product is perfect as a short shag carpet rake, but it will do a bang-up job on long fibers too.
Sadly, the Grandi Groom handle comes up short of expectations, even for 5-foot users – and the fact that it is non-extendable means there's not much that can be done about that. For more amazing cleaning options for your home, check out our guide to the best dust pans & brushes.
Key Features:
Quickly lifts and loosens dirt and hair for efficient extraction
Extra-wide 18-inch head quickly covers lots of ground
Operates using a simple push-pull method
Fitted with a sturdy wooden handle
Works on all lengths of carpet and rug fibers
Specification:
Brand

Grandi Groom

Model

AB24

Weight

2 Pounds
MR.SIGA Soft Bristle Rubber Broom
Our next best carpet rake recommendation comes from Mr. Siga and is a durable and multi-purpose two in one soft bristle floor brush. One one side it's fitted with soft fibres which act as a magnet to attract and lift debris and hair without causing damage to your carpet. While on the other side, there's a squeegee style scrubber that can easily remove dirt and water from a range of surfaces.
The rubber brush head won't pull, tug, or damage the integrity of carpet and rug fibers, so it will assist with maintaining their condition for longer. It effortlessly attracts pet hair and debris for efficient and easy removal without any fuss or mess. It's not just easy to use but also easy to clean and maintain too. Use it indoors or out on everything from decking and patios, to artificial grass and sand and when you're done, it can simply be washed down with soapy water and kept cleaned ready for next time. With an extendable telescopic handle, it also doesn't matter how short or tall you are. Even if you need to get under tables and chairs to clean, you should be able to conveniently do this without bending over and giving yourself and unnecessary backache. For more great products like this, check out our selection of the best carpet powders.
Key Features:
Versatile cleaning tool for use indoor and outdoor
Constructed from soft rubber bristles
Unique squeegee edge for cleaning windows and screens
Adjustable telescopic handle minimizes backache from bending over
Washable and easy to sanitize and maintain
Specification:
Brand

MR.SIGA

Model

SJ21520

Weight

1.1 Pounds
Juoifip's Soft Push Broom
Juoifip's Soft Push Broom is impressive because the brand is relatively new to the market. However, despite their relative novelty, they managed to come up with a product that steps up to the big boys, and we like that.
This particular broom comes with rubber bristles that attract hair and fur, and the 2-in-1 brush head comes with a squeegee. With this appendage, you can easily take out pet hair on any discernible surface and easily clean any spills or willows as well. The premium rubber is super durable, and you will only require a hose-down to get it cleaned.
The Soft Push broom is also suitable for continued use, so you won't be spending big bucks on replacements often. Soft bristles ensure that you don't get scratches on the surface of floors, carpets, and windows while scrubbing, and that's a particularly good plus for you if you have a soft, delicate carpet.
The metal broom handle is long enough to keep you standing upright while cleaning any surface or crevice. Plus, the height can be adjusted to 59″/ 46″/ 32.7″; long enough to suit any height and clean any hard-to-reach spot. Summarily, there won't be a need to bend down or stretch to reach any tricky parts. If you are looking for smart home devices for cleaning that will do most of the job for you, check out our guide to the best robotic vacuum cleaners.
Key Features:
Versatile cleaning tool easily collects pet hair
Height adjustable for reaching difficult spots with ease
Made from waterproof and durable rubber
Suitable for use both indoors and out
2 in 1 design perfect for use on varied surfaces including windows
Specification:
Brand

JUOIFIP

Model

8541814250

Weight

1.3 Pounds
Roberts 70-127-3 Carpet Rake & Groomer
The Roberts' carpet rake and groomer is excellent if what you need is a Quicksilver-paced job. If you're pressed for time but you still love your surfaces spotless, this is an absolute beauty. A simple 'push-pull' motion helps the rake release various forms of trapped dirt from your carpet, and from there, you can use a handheld vacuum to remove the pile-up. However, while the broom does a great deal of the work, you would still have to put your back into it, so you might now want to go for this broom if your spine has long given up on any kind of exertion. The results are stellar, but the effort might just be too much for you to bear.
To operate this broom, the three steps involved are; release, remove, and revive. This easy process leaves your carpet looking new again, and it also gets rid of all vacuum tracks. The rake's nylon tines are specially designed to reach deep into the base of your carpet, so even the most stubborn dirt gets taken out. Robert's broom comes with a three-part handle that you can disassemble for more convenient storage. You can also replace said handle if it goes kaput after continued use. In addition to that, you can adjust the handle to suit any height that you may want to reach while cleaning.
A little heads up here, however; you may have to do quite a bit of replacing, because while this product is sturdy enough to give your carpet a mean clean, it won't be able to serve you for the long haul.
As we said, there are two kinds of carpet cleaners; heavy-duty and light maintainers. If you need a rug rake for simple carpet maintenance and you don't have a year's worth of grime and dust to deal with, then this is your guy. However, if you're thinking about heavy-duty, rigorous cleaning, then you may have to look a little further. You may also be interested in some of the best carpet tapes from our list, so take a moment to check them out.
Key Features:
Easily lifts and loosens dirt and hair for efficient extraction
Extra log 51-inch handle
Operates using a simple push and pull rake like motion
Excellent at capturing dirt, debris and pet hair
Works on all lengths of carpet and rug fibers
Specification:
Brand

Roberts

Model

70-127-3

Weight

1 Pounds
CLEANOVATION Rug Renovator/Carpet Cleaning Brush
Cleanovation brought innovation to the whole shag rug rake movement. Their broom uses a roller system that enables you to select from two carpet brush options attached to the head, depending on the kind of furry situation you're dealing with. On one side the brush is stiffer for tougher spots, and the other side is softer for more delicate rugs. The impeccable design is particularly attractive– what with the fancy colors and the hoverboard-looking roller base of the broom. If Ferrari made brooms, it would probably look like the CLEANOVATION Rug Renovator, how about that?
You're looking for a rake that makes the carpet cleaning chore easier, so we take it that you don't want to go through the hassle of replacing a carpet rake all the time- that's like replacing a chore with another one. Ideally, you want to choose a rake that withstanding downward pressure without going kaput. The broom handle and brush should also be very rigid to withstand regular use.
The sturdy, adjustable handle of the CLEANOVATION broom allows the user to work in a comfortable position – no hands and knees involved. It is also lightweight, super durable and has a retractable handle for easy storage.
The radial curvature of the brush allows uniform distribution of whatever cleaning chemicals you're using, and the side wheels give support to the brush, so the broom can consistently clean effectively. The Rug Renovator floor tool is the smart option for you if you're tired of getting on all fours to keep your space clean. Our guide to the best wet/dry vacuums features more amazing products for cleaning.
Conclusion
That's it, folks! Next time you're out looking for a carpet grooming rake, we hope you now know what to set your sights on. Keep your carpet fabric in mind, and remember that there may be other options that we didn't mention in this review that are just as great. Just stick to the basics, and you should be fine. Here's to happy cleaning, if there's anything like that.
Sign Up Now
GET THE VERY BEST OF GEARHUNGRY STRAIGHT TO YOUR INBOX