Best Carpet Rakes In 2021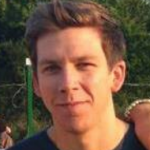 This product guide was written by Jordan Carter
Published
August 30, 2019
Support us! GearHungry may earn a small commission from affiliate links in this article.
Learn more
Cleaning is nobody's favorite chore (believe us, we checked), but the right tools can make this horrendous task less arduous than usual. Cleaning carpets is a particularly tasking chore, especially if you're a pet owner and the inevitable fur shedding has made it challenging to tell fur from carpet. Carpets can bring an impressive facelift to any space, but that function can be defeated when your once shaggy carpet becomes dirty and matted with pet hair, grime, and other accumulated debris. However, instead of tossing the rug out, you could revamp it with a carpet rake. Carpet rakes bring back the shaggy in your rug and will help pull out the build-up of dirt, leaving your rug as good as new. With the multitude of rakes and products claiming to be rakes on the market, it may be hard to not fall prey to dubious carpet rakes that will not affect your carpet. So, we did you the favor of listing the very best carpet rakes on the market right now. Read first, thank us later.
The Best Carpet Rake
Conclusion
That's it, folks! Next time you're out looking for a carpet grooming rake, we hope you now know what to set your sights on. Keep your carpet fabric in mind, and remember that there may be other options that we didn't mention in this review that are just as great. Just stick to the basics, and you should be fine. Here's to happy cleaning, if there's anything like that.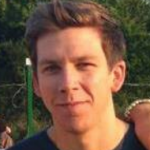 Jordan Carter is Gear Hungry's resident Editor-in-Chief with a genuine love and passion for all things tech. Jordan works diligently to ensure only the best products ever make it onto the platform and are showcased in Gear Hungry's carefully curated, tested and expertly researched, informative buying guides.
The best!
Gear, gadgets & stuff for men
Straight to your inbox