Last updated:
25 Jan 2021
Best Commercial Carpet Cleaners In 2021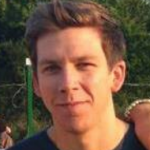 This product guide was written by Jordan Carter
Support us! GearHungry may earn a small commission from affiliate links in this article.
Learn more
While it's tempting and certainly more immediately convenient to hire or rent a professional carpet cleaner, you can also consider purchasing one of the best commercial carpet cleaners so you have a happy and healthy home solution at your disposal whenever you need it.
If you've got pets, messy kids, or an abundance of dust and dirt that finds its way into your home no matter how hard you try, these carpet cleaners are a super way of ensuring that your house looks and feels like you've only just moved in. If you ever need to vacate the premises, whether because you're moving elsewhere or you've come to the end of your lease, such tools are vital for avoiding any potential cleaning charges that the landlord can't help but deduct from your deposit.
Popular with just everyone that uses one, but also not widely known enough compared to standard vacuums, these carpet cleaners are an essential tool for any home or even for someone starting up their own carpet cleaning business, because you always need the best of the best.
The Best Commercial Carpet Cleaner
Commercial Carpet Cleaner Buying Guide
Features To Look For In Commercial Carpet Cleaners
Before you take the dive and decide which of the best commercial carpet cleaners is suitable for your home or home cleaning business, check out these essential key features to look for and ensure you find the right product for your needs.
Tank Size - While these cleaners may not entirely stand up to the might of an industrial carpet cleaner, the tank size can help you get as close as possible while still remaining in the realm of affordability.
The tank size varies between machines, and you'll find anywhere between 1 gallon and 12-gallon options depending on which one you choose and how much you're willing to spend. If you live in a small property, then large tank sizes are not always suitable, as you'll need to empty them after every cleaning session, anyway. In these cases, 1 to 2-gallon options are more than suitable to clean the whole house.
However, for professional endeavors or big houses, large tank size is crucial. This reduces the number of times you need to refill the tank, promoting efficiency and productivity that will get everything done much faster.
Durability - As commercial carpet cleaning can be a heavy-duty job, it's vital that you choose a carpet cleaner capable of surviving plenty of laps around your and even other people's homes.
This means durable motors and strong, robust parts. The higher quality of the materials, the more durable the cleaner will be. This durability will again vary depending on the price, size, and quality. Less expensive options are unlikely to have the capacity to handle demanding cleaning tasks, and as such are only suitable for home use or small spaces.
Conversely, larger products will be more than capable of cleaning just about anything with ease without the risk of breaking down or pieces falling apart. For regular use, durability is something you must consider, especially considering that even lower-end options can be surprisingly expensive compared to other cleaning products.
Brushes - High-quality brushes are another crucial component for ensuring excellent performances. The sturdier the brush, the better the cleaning, so it's always worth understanding what brushes are used by which brand.
The brush is also essential as it helps to push the water and detergent solution into the deeper parts of the carpet, providing a more effective clean and guaranteeing better quality results. While there are some commercial carpet cleaners that use static brushes, those with motorized brushes are more productive and provide better overall performance for the cleaner.
Over time, it's likely that brushes may deteriorate, and this will reduce the effectiveness of the cleaner. Because of this, it's worth looking into options where you can purchase replacement parts easily to ensure that your carpet cleaner continues to perform as you need it to for many years without needing to invest in a replacement.
Water Extraction - Water extraction is arguably the most important thing to consider when purchasing a carpet cleaner. As the operation involves a mixture of detergent and water washing over the carpet, you need something to suck the water and moisture, as well as the loosened debris, back up following the cleaning session.
Water extraction is measured in PSI (Pounds per Square Inch). Some cleaners boast a PSI of around 100, but it varies between size and overall power. If you plan on cleaning your carpet often, then you may not need as high of a PSI, especially for simple home use.
However, for commercial jobs, high PSI will ensure that it does the job sufficiently every single time. It provides a better result while also ensuring that the carpet dries out more quickly, meaning that your customers can use the room faster after you leave. Poor PSI could also result in mold and rot around the area, which is another reason to find one that is as powerful as you need.
Attachments - Like any decent cleaner, attachments are useful for ensuring a deep and thorough clean of every part of the house. Carpet cleaners are no different, and while you might not think you need specific tools, they can be useful for cleaning more awkward and tight areas that the cleaner itself would not be able to reach.
As carpet cleaners can be wide, they won't always be able to squeeze between furniture without the need to shift it out of the way. In these instances, an attachment, such as a crevice tool or handheld vacuum-style device, will ensure that you can clean the entire area equally.
Attachments will also be beneficial for targeting areas of the exposed carpet that the main cleaner section cannot clean efficiently. In particular, this is usually around the skirting boards, which while part of the carpet, is not always accessible if you have a bulky carpet cleaner.
You can also consider upgrading your machine with upholstery attachments which either come included in the product or are available separately.
Cord Length - Cord length may not seem as important as other options, but if you've ever used a vacuum with a short cord, you'll know how inconvenient and frustrating this can be.
A short cord means that you need to continuously unplug the cable and find an outlet closer to you. While this isn't a huge issue, it can still waste time, and overstretched cords could become damaged if you are not careful and strain them around corners and furniture too much.
Your standard commercial carpet cord length is around 25 feet, although there are options where it is higher than this. Even if you've got a small property, a long cord length can be beneficial should you move into a larger space and also for convenience, although it can also become a trip hazard if you or someone else is not paying attention.
Portability - The more portable the machine, the easier it will be to maneuver around the house. You already know that powerful cleaners can be large, and therefore heavy, and this could impact how easy it is for you to clean the house or room effectively.
Unsatisfactory portability can also make it difficult to carry up and downstairs, especially if it is just one person completing the job. This could cause issues, such as dropped cleaners and spilled tanks, which is not what you want at any point.
Portability can also be related to storage. If a machine is too large to easily steer and maneuver through a house, it is likely it will be difficult to store, which means you'll have to leave it out in the open. While this isn't a major issue, it can be unsightly.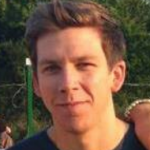 Jordan Carter is Gear Hungry's resident Editor-in-Chief with a genuine love and passion for all things tech. Jordan works diligently to ensure only the best products ever make it onto the platform and are showcased in Gear Hungry's carefully curated, tested and expertly researched, informative buying guides.