Best Commercial Carpet Cleaners In 2022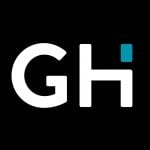 This product guide was written by GearHungry Staff
Last Updated
April 30, 2020
GearHungry Staff
GearHungry Staff posts are a compilation of work by various members of our editorial team. We update old articles regularly to provide you the most current information. You can learn more about our staff
here
.
GearHungry may earn a small commission from affiliate links in this article.
Learn more
While it's tempting and certainly more immediately convenient to hire or rent a professional carpet cleaner, you can also consider purchasing one of the best commercial carpet cleaners so you have a happy and healthy home solution at your disposal whenever you need it.
If you've got pets, messy kids, or an abundance of dust and dirt that finds its way into your home no matter how hard you try, these carpet cleaners are a super way of ensuring that your house looks and feels like you've only just moved in. If you ever need to vacate the premises, whether because you're moving elsewhere or you've come to the end of your lease, such tools are vital for avoiding any potential cleaning charges that the landlord can't help but deduct from your deposit.
Popular with just everyone that uses one, but also not widely known enough compared to standard vacuums, these carpet cleaners are an essential tool for any home or even for someone starting up their own carpet cleaning business, because you always need the best of the best.
The Best Commercial Carpet Cleaner
Bissell Big Green Professional Carpet Cleaner Machine
Our best choice for the best commercial carpet cleaners is the impressive and comprehensive Bissell Big Green Professional Carpet Cleaner Machine. It comes with a trial sized Bissell formula so you can get your carpet cleaned immediately, while the variety of style options mean it can appeal to everybody regardless of whether you're looking for something to use at home or professionally.
The 1.75 gallon tank may not be the largest around but it will more than suffice, especially for smaller rooms, but it will struggle with tight spaces and those that don't have too much soilage dirtying the carpet. It also comes with heavy duty suction to target heavily trodden-in dirt, cleaning the carpets like few others manage to, in this price range, at least. The forward and backward pass efficiency also ensures high performance, and the Tough Stain Tool is great for clearing up mess from pets and kids. Be sure to combine it with some of the best carpet cleaner solutions.
Key Features:
Range of style options
1.75 gallon tank capacity
Heavy duty suction
Forward and backward pass cleaning efficiency
5 year limited warranty
25 foot power cord
Specification:
Brand

Bissell

Model

86T3

Weight

48 Pounds
Extra-large dirtlifter power brush
Two large tanks for full room cleaning
Tough Stain Tool included
A little too large to efficiently work in small areas
Bissell Big Green Commercial Deep Cleaning 2 Motor Extracter Machine
The Bissell Big Green Commercial Deep Cleaning 2 Motor Extracter Machine is slightly larger than the best choice and boasts two large capacity tanks for excellent cleaning performance and keeps clean and dirty water separate.
The deep cleaning design ensures quality results, water and solution level tracking keeps you informed when you need to refill everything. When this occurs, the tank is easy to remove, ensuring simplicity, while the powerful edge-to-edge suction and 10-inch cleaning path means it won't miss anything when you guide it through the room. It cleans both forward and back, and the adjustable handle, combined with a range of accessories, including Power Brush and Easy Clean Brush Roller, mean that you get an all-in-one product for an excellent price. The hose, however, is not included, so don't get too excited about cleaning your carpets too soon. For more amazing options to help you keep your carpets in perfect conditions, check out our guide to the best carpet rakes.
Key Features:
Deep cleaning design
Flow indicator
Water and solution level monitoring
Tank is easy to remove
Powerful edge-to-edge suction
2 large capacity tanks
Specification:
Brand

Bissell

Model

BG10

Weight

42 Pounds
10" cleaning path
Cleans forward and back
Adjustable handle
Rug Doctor Mighty Pro X3 Commercial Carpet Cleaner
The Rug Doctor Mighty Pro X3 Commercial Carpet Cleaner is a juggernaut of a cleaner capable of tackling and overcoming the most stubborn stains that your house may encounter throughout your years living there. It sprays, scrubs, and extracts with high quality and exceptional performance, meaning that any mess and dirt left behind by pets or muddy feet will soon become a distant memory and get your home looking brand new once more.
The one-pass cleaning system is highly reliable, and this not only does exactly what's intended, it also saves you valuable time when cleaning the home. By going over an area just once, you can have the confidence that you won't need to go back. This is because of the powerful jet operation that loosens the dirt and grime, freshening the fibers to ensure optimal results once you finish.
The 3.9 gallon recovery tank is another time saver, and it enables you to get around the house without needing to empty and refill the tank as often as other cleaners demand. The large wheels also make it easy to maneuver without damaging your floors, while the fold down handle makes storage a breeze for any household. You may also be interested in some of these useful carpet protectors from our list. Check them out.
Key Features:
One pass cleaning system
Sprays, scrubs, and extracts mess and dirt
Powerful jet operation
3.9 gallon recovery tank
Large wheels and fold down handle
2 year consumer warranty
Specification:
Brand

Rug Doctor

Model

90011

Weight

39.5 Pounds
American Extractors Galaxy Commercial Carpet Cleaning Extractor
For an option that boasts performance that is out of this world, the American Extractors Galaxy Commercial Carpet Cleaning Extractor is a superb choice for businesses and people with more rooms than they can count on two hands.
The 12 gallon tank means you can, arguably, go through the whole house without needing to refill the tank, while the 25 foot hose gets to places that less-powerful options cannot cope with. There are also 2-stage dual vacuum motors that deliver excellent performance, and it's 100 PSI rating provides excellent suction and will get carpets both clean and dry with little effort. It comes with a 5 year parts and labor warranty, which is excellent news and provides peace of mind. Furthermore, the water stays hot through the duration, giving it the steam cleaner treatment you need. It is, however, one of the most expensive options available, so it's perhaps not worth the money for personal use. For more great options like this, check out our selection of the best commercial vacuum cleaners.
Key Features:
12-gallon solution tank
25-foot vacuum hose
Dual 2-stage vacuum motors
5-year parts and labor warranty
Drawstring mesh bag for hose storage
100 PSI
Specification:
Brand

American Extractors

Model

2000SX-HR-AE

Weight

78 Pounds
Excellent suction power
Water remains hot throughout the operation
Ideal for pet or child stains
One of the most expensive options available
Rug Doctor Pro Deep Carpet Cleaner
If you're looking for the best value from your deep carpet cleaner, the Rug Doctor Pro Deep Carpet Cleaner is an ideal solution that will provide endless years of satisfaction and high performance. The 1.5 gallon tank is sufficient for small properties, and it's also easily portable should you need to clean both upstairs and downstairs.
It comes with an impressive 11 inch cleaning path that captures plenty of dirt and grime, while the digital indicator lights are essential for informing you when the solution level is running too low to be efficient. It's constructed using high-impact materials, guaranteeing durability, and it's gentle on surfaces so you don't need to worry about damage to your favorite carpet. It's a little too loud for our liking, but that's expected with something that provides excellent power. It can remove stains and dirt with ease, and it's easy to maneuver. Affordable but with professional-grade quality, it's something that everyone should consider, especially for home use. You may also be interested in some of the best stick vacuum cleaners from our list, so check them out.
Key Features:
1.5-gallon tank
11-inch cleaning path
Digital indicator lights
High-impact materials
Gentle on surfaces
Removes stains and dirt
Specification:
Brand

Rug Doctor

Model

93190

Weight

35.3 Pounds
22-foot cord
Easy to maneuver
Professional grade
Commercial Carpet Cleaner Buying Guide
Features To Look For In Commercial Carpet Cleaners
Before you take the dive and decide which of the best commercial carpet cleaners is suitable for your home or home cleaning business, check out these essential key features to look for and ensure you find the right product for your needs.
Tank Size - While these cleaners may not entirely stand up to the might of an industrial carpet cleaner, the tank size can help you get as close as possible while still remaining in the realm of affordability.
The tank size varies between machines, and you'll find anywhere between 1 gallon and 12-gallon options depending on which one you choose and how much you're willing to spend. If you live in a small property, then large tank sizes are not always suitable, as you'll need to empty them after every cleaning session, anyway. In these cases, 1 to 2-gallon options are more than suitable to clean the whole house.
However, for professional endeavors or big houses, large tank size is crucial. This reduces the number of times you need to refill the tank, promoting efficiency and productivity that will get everything done much faster.
Durability - As commercial carpet cleaning can be a heavy-duty job, it's vital that you choose a carpet cleaner capable of surviving plenty of laps around your and even other people's homes.
This means durable motors and strong, robust parts. The higher quality of the materials, the more durable the cleaner will be. This durability will again vary depending on the price, size, and quality. Less expensive options are unlikely to have the capacity to handle demanding cleaning tasks, and as such are only suitable for home use or small spaces.
Conversely, larger products will be more than capable of cleaning just about anything with ease without the risk of breaking down or pieces falling apart. For regular use, durability is something you must consider, especially considering that even lower-end options can be surprisingly expensive compared to other cleaning products.
Brushes - High-quality brushes are another crucial component for ensuring excellent performances. The sturdier the brush, the better the cleaning, so it's always worth understanding what brushes are used by which brand.
The brush is also essential as it helps to push the water and detergent solution into the deeper parts of the carpet, providing a more effective clean and guaranteeing better quality results. While there are some commercial carpet cleaners that use static brushes, those with motorized brushes are more productive and provide better overall performance for the cleaner.
Over time, it's likely that brushes may deteriorate, and this will reduce the effectiveness of the cleaner. Because of this, it's worth looking into options where you can purchase replacement parts easily to ensure that your carpet cleaner continues to perform as you need it to for many years without needing to invest in a replacement.
Water Extraction - Water extraction is arguably the most important thing to consider when purchasing a carpet cleaner. As the operation involves a mixture of detergent and water washing over the carpet, you need something to suck the water and moisture, as well as the loosened debris, back up following the cleaning session.
Water extraction is measured in PSI (Pounds per Square Inch). Some cleaners boast a PSI of around 100, but it varies between size and overall power. If you plan on cleaning your carpet often, then you may not need as high of a PSI, especially for simple home use.
However, for commercial jobs, high PSI will ensure that it does the job sufficiently every single time. It provides a better result while also ensuring that the carpet dries out more quickly, meaning that your customers can use the room faster after you leave. Poor PSI could also result in mold and rot around the area, which is another reason to find one that is as powerful as you need.
Attachments - Like any decent cleaner, attachments are useful for ensuring a deep and thorough clean of every part of the house. Carpet cleaners are no different, and while you might not think you need specific tools, they can be useful for cleaning more awkward and tight areas that the cleaner itself would not be able to reach.
As carpet cleaners can be wide, they won't always be able to squeeze between furniture without the need to shift it out of the way. In these instances, an attachment, such as a crevice tool or handheld vacuum-style device, will ensure that you can clean the entire area equally.
Attachments will also be beneficial for targeting areas of the exposed carpet that the main cleaner section cannot clean efficiently. In particular, this is usually around the skirting boards, which while part of the carpet, is not always accessible if you have a bulky carpet cleaner.
You can also consider upgrading your machine with upholstery attachments which either come included in the product or are available separately.
Cord Length - Cord length may not seem as important as other options, but if you've ever used a vacuum with a short cord, you'll know how inconvenient and frustrating this can be.
A short cord means that you need to continuously unplug the cable and find an outlet closer to you. While this isn't a huge issue, it can still waste time, and overstretched cords could become damaged if you are not careful and strain them around corners and furniture too much.
Your standard commercial carpet cord length is around 25 feet, although there are options where it is higher than this. Even if you've got a small property, a long cord length can be beneficial should you move into a larger space and also for convenience, although it can also become a trip hazard if you or someone else is not paying attention.
Portability - The more portable the machine, the easier it will be to maneuver around the house. You already know that powerful cleaners can be large, and therefore heavy, and this could impact how easy it is for you to clean the house or room effectively.
Unsatisfactory portability can also make it difficult to carry up and downstairs, especially if it is just one person completing the job. This could cause issues, such as dropped cleaners and spilled tanks, which is not what you want at any point.
Portability can also be related to storage. If a machine is too large to easily steer and maneuver through a house, it is likely it will be difficult to store, which means you'll have to leave it out in the open. While this isn't a major issue, it can be unsightly.
Sign Up Now
GET THE VERY BEST OF GEARHUNGRY STRAIGHT TO YOUR INBOX