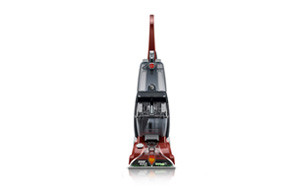 Hoover Power Scrub Deluxe Carpet Cleaner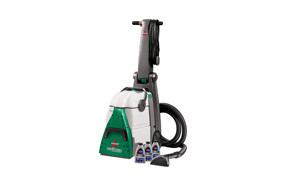 Bissell Big Green Professional Carpet Cleaner Machine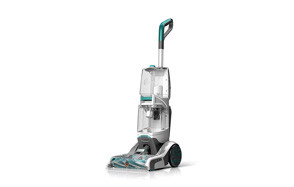 Hoover Smartwash FH52000 Carpet Cleaner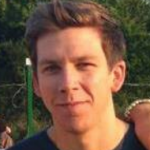 At some point, you're going to need to have your carpets cleaned. It's inevitable. It's also potentially nerve-wracking because if you hire a poorly qualified person to clean your carpets you could wind up with a bigger mess than when you started. Which is why a lot of homeowners make the decision to clean their carpets themselves. But that has its own pitfalls because there are a lot of different carpet cleaning machines on the market and knowing which one is right for your circumstances can be difficult. Not to worry. We've done the homework for you and determined the best carpet cleaners out there today. Here they are.
The Best Carpet Cleaner
Carpet Cleaner Buying Guide & FAQ
Weight - The weight of a carpet cleaner should interest you greatly if you are looking to buy one, as it determines how fast and convenient you can get the cleaning done. Buying a relatively heavy carpet cleaner would mean you are likely to get the cleaning done painstakingly, as the weight would make it difficult to be moved around easily, especially for large homes. Getting a smaller, medium and lightweight cleaner means you can work faster and conveniently.
Noise - This is a no brainer. Cleaning machines generally are not the quietest, and thankfully not the noisiest. However, it would be worth your while if you select a carpet cleaner that produced less noise when in use, as a noisy one would not only be a nuisance to neighbors but the environment as well. An ideal carpet cleaner should have noise levels up to 65 decibels.
Storage - One key factor to consider when looking to get a carpet cleaner is storage. Given the different kinds of carpet cleaners and the storage spaces they typically occupy, it would be ideal to get one that is compact and easy for storage. Because carpet cleaners are not used every day, it is important to get one that has ergonomically foldable parts so as to make storage easier. Having a bulky machine that has to be dragged out every now and then, especially when you may not have enough space to boast of, is not so cool is it!
Power - The power of a carpet cleaner is perhaps the most important feature to look out for when getting a carpet cleaner, as it determines how fast the job gets done. Ideally, the suction power of a good carpet cleaner should be strong, so as to perform a thorough cleaning job when called upon. The stronger and more powerful the machine is, the faster its ability to deliver desired results. It is important to note, however, that the carpet cleaner should also have a good heat control system so as to guard against overheating, as that can not only damage the machine but also leave the work unfinished.
Ease of Use - A carpet cleaner that is difficult to maneuver with ease can be frustrating. An ideal choice is one whose use is not so complicated and needs little or no instructions on using it, particularly for cleaning corners and hard-to-reach areas. Make sure your choice of carper cleaner is not difficult to maneuver.
Speed - Whether it's cleaning or drying, the faster your carpet cleaner can get those tasks completed, the better. This is another key feature to look out for when getting a good carpet cleaner. Getting one that gets the job done within a relatively shorter time means you get to save time and energy.
Maintenance - When it comes to machines in general, maintenance is like oxygen for the effective running of the machine. If you are looking to buy a carpet cleaner, it is key to buy one whose maintenance you can easily handle. Because machines cannot always be reliable, getting one with a DYI maintenance process is important.

Types Of Carpet Cleaners
Commercial - Commercial Carpet Cleaners are usually ideal for public spaces with more traffic, like schools, conference centers, hospitals, hotels, restaurants and more. Due to the regular footfall in these places, the likelihood for dirt to settle in the carpets are high, hence the need for a more rigorous carpet cleaner to guarantee quality and crisp cleaning. Commercial carpet cleaners are mostly more expensive than the domestic ones and have features unique to it, and come in bigger sizes.
Domestic - These are usually for minor cleaning jobs, ideal for homes and smaller establishments. Domestic carpet cleaners relatively smaller and can be moved with ease, compared to the commercial ones. They are also not that heavy and do not take much storage space.
Spot Cleaner - Spot cleaners work by focusing on stains that are persistent on particular spots of the carpet. To achieve this, most spot cleaners come with SpinScrub tools to make getting rid of spot stains much easier.
Shampoo - Carpet Shampooing involves deeper cleaning, with such machines performing much detailed and deeper cleaning on your carpet.
Carpet Cleaner FAQ
Q: How often should carpets be cleaned?
A: Ideally, cleaning your carpet should be done based on a number of factors. For instance, if your home has lots of traffic, say with pets and more kids, you will probably need to clean your carpet more than twice a week, as more traffic means more dirt and fur on your precious carpet! You can then have the carpet professionally cleaned about twice in a year.
If yours is an average home with relatively less traffic, you may want to consider vacuum cleaning your carpet say twice every week, and then have it professionally cleaned once a year.
Q: Which carpet cleaning method is best?
A: There are several carpet cleaning methods, with new innovations springing up every now and then. As to which of these cleaning methods is best for you, that depends on the type of carpet and your preference. All the methods are aimed at cleaning your carpet, and almost all the cleaning methods achieve great results. The most popular and common carpet cleaning methods include; The Traditional Method, Carpet Shampooing method, Hot Water Extraction, and Dry Carpet Cleaning. Whilst all these methods deliver great results, you may want to consider factors such as room size, thickness, and material when looking to choose a carpet cleaner that is just right for you.
Q: Does cleaning carpet ruin it?
A: Cleaning a carpet regularly does not necessarily ruin it as not cleaning regularly does. It is recommended that carpets are vacuumed at least twice in a week, as it will keep dirt and its attendant health risks far from you and your family. A carpet can, however, be ruined if you clean it with untested or just any detergent/shampoo. From colorization to stickiness which inevitably attracts more dirt, using a wrong detergent/shampoo for your carpet can ruin it.
Q: Can you shampoo a carpet?
A: Absolutely. Shampooing is one of the popular and most common methods of carpet cleaning and is also effective in getting rid of stubborn dirt on your carpet.