Best Carpet Cleaners In 2022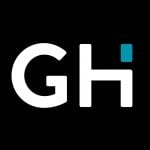 This product guide was written by GearHungry Staff
Last Updated
February 20, 2019
GearHungry Staff
GearHungry Staff posts are a compilation of work by various members of our editorial team. We update old articles regularly to provide you the most current information. You can learn more about our staff
here
.
GearHungry may earn a small commission from affiliate links in this article.
Learn more
At some point, you're going to need to have your carpets cleaned. It's inevitable. It's also potentially nerve-wracking because if you hire a poorly qualified person to clean your carpets you could wind up with a bigger mess than when you started. Which is why a lot of homeowners make the decision to clean their carpets themselves. But that has its own pitfalls because there are a lot of different carpet cleaning machines on the market and knowing which one is right for your circumstances can be difficult. Not to worry. We've done the homework for you and determined the best carpet cleaners out there today. Here they are.
The Best Carpet Cleaner
Hoover Power Scrub Deluxe Carpet Cleaner
A great upright carpet and rug cleaner machine should be light, powerful, able to cover a large room, and have lots of useful attachments. It also shouldn't clean out your bank account. The Hoover Power Scrub Deluxe Carpet Washer hits all those beats. It's light (19 pounds), powerful (6.5 amp motor), able to cover a large room (22-foot power cord and 8-foot cleaning hose), and has lots of useful attachments (chairs, stairs, corners, and more). The Cherry on the cake is the price, which is at the low end of the quality upright spectrum. Add it all up and you get our Best Choice. Be sure to combine this with a robotic vacuum cleaner from our list.
Key Features:
Forced heat drying
Rinse option for a more thorough clean
Includes stair, upholstery and crevice tools
Weighs less than 19 pounds empty
High-quality cleaning of all surfaces
Specification:
Brand

Hoover

Model

FH50150

Weight

18.1 Pounds
Goes together remarkably easy
Comes apart for cleaning just as easy
The 20-foot cord is long enough to satisfy most every need
The forced heat system speeds up drying
Like all rug cleaners it takes on weight when you fill the tank
Hoover PowerDash Pet Carpet Cleaner
The PowerDash from Hoover is a pet-oriented upright that's light, reasonably powerful and features the company's HeatForce technology to facilitate shorter drying times. It's highly maneuverable, great for area rugs and small to mid-sized rooms and it takes care of urine stains, pet vomit, and more with relative ease (though you might have to clean twice to remove all the odor). While the marketing says you can clean high traffic areas with it we'd say that for really dirty, high traffic areas you'll likely need something just a bit more robust. For more amazing products to keep your carpets perfectly clean, check out our guide to the best carpet powders.
Key Features:
PowerSpin Pet Brush
Accelerated drying with HeatForce
Compact design
7 amp electric motor
Antimicrobial brushes
Ultra-light 12.5 pounds
Specification:
Brand

Hoover

Model

FH50700

Weight

12.5 Pounds
One of the lightest carpet cleaners on the market at just 12.5 pounds
Does a good to an excellent job handling pet stains and odors
The 7 amp motor is decent enough for a small to mid-sized room
It will clean stubborn stains though you might have to go over it twice
Not ideal for larger rooms or more than one room at a time
Bissell Big Green Professional Carpet Cleaner Machine
At 40 pounds empty the Big Green lives up to its name. But every ounce of that weight is put to good use. It has heavy duty suction to beat the band, the brushes are large and hungry, the two big tanks will keep you going across the largest space and there are myriad attachments that enable you to use it as stairs or upholstery cleaner. Take your time with this puppy and watch your carpets come back to life in front of your eyes. Just remember, quality isn't cheap. Be sure to also check out our list of the best handheld vacuums for more great items like this.
Key Features:
Patented anti-tip design
Oversized PowerBrush
Ideal for whole room cleaning
Bissell rug cleaning formula included
5 year limited warranty
No assembly required
Specification:
Brand

Bissell

Model

86T3

Weight

40.6 Pounds
It's heavier than most other machines but the results will make it worth it
Comes with a wide array of attachments including a 9' cleaning hose
A smart choice if you have multiple rooms of wall to wall
You need to be fairly strong to manipulate it effectively
Hoover Smartwash FH52000 Carpet Cleaner
From the comfortable handle to the large wheels that facilitate easy motion to the low riding front end that slips under the sofa to snag dirt and grime this is an upright that's built for your success. It sports an antimicrobial pet tool, HeatForce technology that helps speed up drying of the carpet, a dual water tank system, and motion detection that switches from clean to dry depending on your direction. If you're looking for a lightweight, standalone rug cleaning machine that simplifies the process and produces reliably high-quality results, the Hoover Smartwash is near the top of the best carpet cleaners list. Be sure to combine it with some of the best carpet cleaner solutions.
Key Features:
Antimicrobial pet tool
8-foot cleaning hose
HeatForce technology for faster dry
Motion sensing design
Dual water tank system
Removable nozzle
Weighs only 18 pounds
Specification:
Brand

Hoover

Model

FH52000

Weight

18.5 Pounds
Unlike some, this is an easy carpet shampooer to move around
The HeatForce hot air technology speeds things up, just don't expect miracles
The large tanks allow you to clean a whole room without changing the water
Has a nice low profile that allows you to slip under chairs and stools
If you don't take your time the HeatForce it won't do much
BISSELL Turboclean Pet Upright Carpet Cleaner 2085
The Bissell Turboclean Pet Upright Carpet Cleaner is ideal for small rooms and area rugs. Even better for homes with small rooms, area rugs and pets. That's because it's designed specifically to address pet hair along with dirt and grime your pet tracks in from the yard or street. It features 4 rows of rotating brushes that scour the carpet to dig out troublesome materials, a durable 3.4 amp motor to power those brushes and a half gallon tank that's just right for those area rugs and small rooms we mentioned. At a svelte 12 pounds it's light enough for anyone. For more useful products for your home, be sure to check out our selection of the best steam cleaners.
Key Features:
Weighs only 12 pounds
Operates on a 2 step system
Fitted with a collapsible handle
Combination of a power brush and a suction tool
Specification:
Brand

Bissell

Model

2085

Weight

12 Pounds
The aggressive brush configuration makes it highly effective on stains
It collapses down to almost nothing for easy storage in any closet
Ideal for area rugs and small rooms. Not so for large rooms
Although it's light carrying it around is a bit clumsy
BISSELL Pet Stain Eraser 2003T
If you have pets you know that accidents happen. Urine, feces, hairballs and more can all appear in the blink of an eye and leave unsightly stains on the carpet or chairs. In such cases you almost never need a full sized carpet cleaner. What you need is something that will let you attack the problem and resolve it quickly. That would be the Bissell Pet Stain Eraser. It's powerful, lightweight and the easy to remove nozzle makes cleanup a breeze. If there's a downside it's that the lithium-ion battery provides a fairly pedestrian 15 minutes run time. You may also be interested in some of the best mop buckets from our list, so check them out.
Key Features:
Ultra-small carpet cleaner for maximum convenience
Designed to handle the worst pet stains
15 minutes run time from a lithium-ion battery
Weighs less than 5 pounds
Completely removes odors
Includes 2 Hoover rug cleaning samples
Specification:
Brand

Bissell

Model

2003T

Weight

6.4 Pounds
A small carpet cleaner designed for pet stains that can be used for just about any stain
It's ready to go whenever you need it as long as you keep it charged
Stores away easily under the sink or on the shelf in the hall closet
Not just for pet owners
Been known to leak if you move it about aggressively
Hoover Power Scrub Elite Pet Carpet Cleaner
While the HeatForce system that Hoover makes so much of isn't all it's cracked up to be that doesn't mean you should take a pass on the Power Scrub Elite. Instead, you should pay attention to the Quick Clean and Deep Clean modes which together are worth the price of admission. With Deep Clean, the Power Scrub really reaches down into the carpet to pry loose dirt and debris and with Quick Clean, you'll make short work of less serious dirt and have your carpet back in action in no time. Be sure to also check out our comprehensive guide to the best wallpaper removers.
Key Features:
Deep cleans to remove odors
Dual tank system
Ideal for homes with pets
Antimicrobial brushes
Extra-large tank capacity
Lightweight at just 18 pounds
Specification:
Brand

Hoover

Model

FH50251PC

Weight

18.5 Pounds
The relatively light weight means most any adult can handle it
The edge cleaning brushes do a good to excellent job
The brushes scour microbes from the fibers
Take the Quick Clean super-fast drying claim with a grain of salt
Bissell 3624 SpotClean Professional Portable Carpet Cleaner
The Bissell SpotClean small carpet cleaner looks like something from the future but it's no gimmick. It provides robust spot cleaning capabilities with plenty of suction power (via the 5.7 amp motor), multiple attachments, and an extra-long power cord so you can take it up onto the stairway landing or out to the car if need be. It's not light but the large ergonomic handles make toting it around a relative breeze. And once you're done you can tuck it away under the kitchen counter. Feel free to use it as a mattress cleaner too.
Key Features:
Multiple attachments
Extra-long 22 foot power cord
Tank capacity 3 quarts
Lightweight 13.2 pounds
Great for house or car
Tough on spots
Specification:
Brand

Bissell

Model

3624

Weight

16.75 Pounds
Ultra-compact design stores away easy
Has a nice long 22 foot power cord that will reach into all corners
It has a fairy robust motor for such a compact machine
Best for cars or small rooms
BISSELL CrossWave Floor and Carpet Cleaner
With the simple touch of a button, every surface in your home can enjoy the CrossWave experience thanks to the innovative blend of microfiber and nylon materials used in making its brush. These materials make the brush capable of rolling up dry messes and mopping up wet ones at the same time. This machine not only performs the duties of a sponge mop and bucket, but it also does it more effectively, and in no time too.
The machine is equipped with swivel steering for easy maneuverability and its smart touch controls are conveniently placed on the handle to make alternating between hard floors and fibrous ones, like rugs, easy. Another selling point of this Bissell product is its two-tank system integration, one tank for your fresh cleaning solution and another for dirty water.
The purpose of this is to ensure that the dirty water does not mix with the fresh. Also, your surface does not get stained back while cleaning. The water tank can hold as much as 28 oz. of water while the dirt tank can take up to 14.5 oz. In addition to seamlessly alternating between floors, its controls also serve as a trigger for the cleaning solution, so you can get the floor wet on-demand with a mere push of a button. The machine equally comes with a power cord as long as 25 feet, its cleaning path is as wide as 12 inches, and its power rating is 4.4 amps. For all the good it does, the CrossWave product does not cost an arm and a leg, and on top of that, you can use it to clean basically any kind of surface. You may also be interested in some of these useful carpet protectors from our list. Check them out.
Key Features:
Vacuums and washes simultaneously
Double water tank
Works for multiple surfaces
Swivel steering
Specification:
Brand

BISSELL

Model

1785A

Weight

11.02 Pounds
Works on most surfaces 
Every purchase saves pets 
Vacuum and wash at the same time 
Bissell ProHeat 2X Carpet Cleaner
With so many similar machines on the market, you need a reason to pick one over the other. Sometimes, that might be a more powerful motor or some spectacular accessories. In the case of the ProHeat 2X, it would be the 25-foot power cord that will let you reach just about anywhere and the 11-inch cleaning width that's wider than most other lightweight uprights. Throw in the 2 in 1 Pet Tool for cleaning up after your furry ones as well. Of course, the 6.8 amp motor is no slouch either and the 8-foot cleaning hose is one of the longest in its class.
Key Features:
Cleans multiple types of carpeting
Ideal for homes with pets
Effective upholstery tool
25 foot power cord
8 foot cleaning hose
6.8 amp motor
Specification:
Brand

Bissell

Model

1986

Weight

17.5 Pounds
Like most of the small scale carpet cleaners, it doubles as an effective upright vacuum
Does a legitimately outstanding job removing pet stains and odors
It can be assembled in about 5 minutes with no special tools required
With Deep Clean mode it releases a lot of water so be careful
Carpet Cleaner Buying Guide & FAQ
Weight - The weight of a carpet cleaner should interest you greatly if you are looking to buy one, as it determines how fast and convenient you can get the cleaning done. Buying a relatively heavy carpet cleaner would mean you are likely to get the cleaning done painstakingly, as the weight would make it difficult to be moved around easily, especially for large homes. Getting a smaller, medium and lightweight cleaner means you can work faster and conveniently.
Noise - This is a no brainer. Cleaning machines generally are not the quietest, and thankfully not the noisiest. However, it would be worth your while if you select a carpet cleaner that produced less noise when in use, as a noisy one would not only be a nuisance to neighbors but the environment as well. An ideal carpet cleaner should have noise levels up to 65 decibels.
Storage - One key factor to consider when looking to get a carpet cleaner is storage. Given the different kinds of carpet cleaners and the storage spaces they typically occupy, it would be ideal to get one that is compact and easy for storage. Because carpet cleaners are not used every day, it is important to get one that has ergonomically foldable parts so as to make storage easier. Having a bulky machine that has to be dragged out every now and then, especially when you may not have enough space to boast of, is not so cool is it!
Power - The power of a carpet cleaner is perhaps the most important feature to look out for when getting a carpet cleaner, as it determines how fast the job gets done. Ideally, the suction power of a good carpet cleaner should be strong, so as to perform a thorough cleaning job when called upon. The stronger and more powerful the machine is, the faster its ability to deliver desired results. It is important to note, however, that the carpet cleaner should also have a good heat control system so as to guard against overheating, as that can not only damage the machine but also leave the work unfinished.
Ease of Use - A carpet cleaner that is difficult to maneuver with ease can be frustrating. An ideal choice is one whose use is not so complicated and needs little or no instructions on using it, particularly for cleaning corners and hard-to-reach areas. Make sure your choice of carper cleaner is not difficult to maneuver.
Speed - Whether it's cleaning or drying, the faster your carpet cleaner can get those tasks completed, the better. This is another key feature to look out for when getting a good carpet cleaner. Getting one that gets the job done within a relatively shorter time means you get to save time and energy.
Maintenance - When it comes to machines in general, maintenance is like oxygen for the effective running of the machine. If you are looking to buy a carpet cleaner, it is key to buy one whose maintenance you can easily handle. Because machines cannot always be reliable, getting one with a DYI maintenance process is important.
Types Of Carpet Cleaners
Commercial - Commercial Carpet Cleaners are usually ideal for public spaces with more traffic, like schools, conference centers, hospitals, hotels, restaurants and more. Due to the regular footfall in these places, the likelihood for dirt to settle in the carpets are high, hence the need for a more rigorous carpet cleaner to guarantee quality and crisp cleaning. Commercial carpet cleaners are mostly more expensive than the domestic ones and have features unique to it, and come in bigger sizes.
Domestic - These are usually for minor cleaning jobs, ideal for homes and smaller establishments. Domestic carpet cleaners relatively smaller and can be moved with ease, compared to the commercial ones. They are also not that heavy and do not take much storage space.
Spot Cleaner - Spot cleaners work by focusing on stains that are persistent on particular spots of the carpet. To achieve this, most spot cleaners come with SpinScrub tools to make getting rid of spot stains much easier.
Shampoo - Carpet Shampooing involves deeper cleaning, with such machines performing much detailed and deeper cleaning on your carpet.
Carpet Cleaner FAQ
Q: How often should carpets be cleaned?
A: Ideally, cleaning your carpet should be done based on a number of factors. For instance, if your home has lots of traffic, say with pets and more kids, you will probably need to clean your carpet more than twice a week, as more traffic means more dirt and fur on your precious carpet! You can then have the carpet professionally cleaned about twice in a year.
If yours is an average home with relatively less traffic, you may want to consider vacuum cleaning your carpet say twice every week, and then have it professionally cleaned once a year.
Q: Which carpet cleaning method is best?
A: There are several carpet cleaning methods, with new innovations springing up every now and then. As to which of these cleaning methods is best for you, that depends on the type of carpet and your preference. All the methods are aimed at cleaning your carpet, and almost all the cleaning methods achieve great results. The most popular and common carpet cleaning methods include; The Traditional Method, Carpet Shampooing method, Hot Water Extraction, and Dry Carpet Cleaning. Whilst all these methods deliver great results, you may want to consider factors such as room size, thickness, and material when looking to choose a carpet cleaner that is just right for you.
Q: Does cleaning carpet ruin it?
A: Cleaning a carpet regularly does not necessarily ruin it as not cleaning regularly does. It is recommended that carpets are vacuumed at least twice in a week, as it will keep dirt and its attendant health risks far from you and your family. A carpet can, however, be ruined if you clean it with untested or just any detergent/shampoo. From colorization to stickiness which inevitably attracts more dirt, using a wrong detergent/shampoo for your carpet can ruin it.
Q: Can you shampoo a carpet?
A: Absolutely. Shampooing is one of the popular and most common methods of carpet cleaning and is also effective in getting rid of stubborn dirt on your carpet.
Sign Up Now
GET THE VERY BEST OF GEARHUNGRY STRAIGHT TO YOUR INBOX