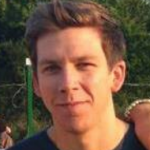 At some point, you're going to need to have your carpets cleaned. It's inevitable. It's also potentially nerve-wracking because if you hire a poorly qualified person to clean your carpets you could wind up with a bigger mess than when you started. Which is why a lot of homeowners make the decision to clean their carpets themselves. But that has its own pitfalls because there are a lot of different carpet cleaning machines on the market and knowing which one is right for your circumstances can be difficult. Not to worry. We've done the homework for you and determined the best carpet cleaners out there today. Here they are.
The Best Carpet Cleaner
Carpet Cleaner Buying Guide & FAQ
How We Chose Our Selection Of Carpet Cleaners
Carpet cleaning is a niche business and not something everyone has a lot of experience with. So in order to determine the best carpet cleaners, we reached out to the pros to get their opinion regarding which of the dozens of popular carpet cleaning products on the market today are worth the money and which aren't. To a lesser degree, we considered the pedigree of the brand the consensus among reviewers and weighed it all against the price to determine which are the best values.

Features To Look For In A Carpet Cleaner
Size of the waste tank - Whether a truck mounted carpet cleaner or a stand-alone model there needs to be a waste tank to collect the dirt and debris removed from the carpet during the cleaning process. The larger the waste tank the less often you'll need to empty it. On the other hand, if the waste tank on a stand-alone carpet cleaner is too large it's going to have an effect on the mobility of the device. The bottom line is to look for a waste tank that won't need to be emptied every 10 minutes, but won't become so heavy that it's going to slow you down.
Weight when full - This touches on what we just mentioned about the lugging around the waste tank when it's full. Adding cleaning solution to any of the above-reviewed carpet cleaners is going to add anywhere from 5 to 15 pounds to the weight of the machine. When that solution is returned to the carpet cleaner full of dirt and debris it's going to be even heavier. So you need to be aware of how much liquid weight you'll be pushing around. Remember the empty weight is not the weight you'll be dealing with when you use it.
The cleaning solution - Cleaning solutions can be pretty expensive so you need to be careful when choosing one. The manufacturers of the various machines almost all produce their own cleaning solutions that they insist are the best things to use with their machines. But it doesn't work like that actually. The collection of metal and plastic called the "carpet cleaning machine" doesn't care what brand of cleaning solution you choose. The most important thing then is to make sure you select one that is right for your type of carpet, regardless of who makes it.
Length of hose - It might be a little easier to push around a carpet cleaner with a short hose. But if your carpet extends into out of the way places that short hose may not be enough to get the job done. Before you settle on a machine take a good look at your carpet and determine if a short hose will be sufficient to reach every corner or if a longer hose is needed. You don't want to be left with dirty corners you couldn't reach.
Will it clean multiple surfaces? - Typically a machine that's designed to clean multiple surfaces needs to be approached with a bit more caution simply because they sometimes wind up being a jack of all trades and a master of none. Also, these multipurpose machines sometimes cost more than a carpet-only machine. So you have to ask yourself ahead of time whether you need all the additional functionality or if a carpet-only machine will suffice.

Noise levels - There's no way around it. Rug cleaning machines are pretty loud. Some are very loud. The average noise level generated by most machines hovers around the 80-decibel level with some hitting 85 or so and others in the far more reasonable 70-decibel range. That might not sound like much of a difference but keep in mind that 80 decibels is twice as loud as 70 decibels and 90 decibels is twice as loud as 80. In light of that, it's usually a good idea to wear noise-canceling earplugs or headphones when operating a carpet cleaning machine.
Speed - While some of the best carpet cleaners might be a bit faster than others it all tends to average out at the end of the day. If one machine claims it's going to clean your carpets twice as fast as another machine you should be skeptical. Simply because you may have to sacrifice quality for speed. About the only thing that will hasten the process to any significant degree is if you have a machine that will allow you to dry vac up the moisture left in the carpet after the cleaning solution has done its job.
Ease of use - Most of the carpet cleaning machines on our list are fairly easy to use. You have to keep in mind, however, that these are not vacuum cleaners. With the cleaning solution on board, they're going to be significantly heavier than a vacuum cleaner. And because of their level of engagement with the carp,et they're going to be more difficult to push and pull around than a vacuum cleaner will be. So while they're relatively easy to use they are going to require some physical effort.
Maintenance - Unfortunately, carpet cleaning machines don't maintain themselves. Fortunately, maintaining them isn't a big deal and typically involves:
Cleaning the nozzle - To do so just remove it from the machine and rinse it in the sink.
Removing any lint - Most carpet cleaners have a lint trap or screen. Clean it out after every use.
Cleaning the brushes - The brushes need to be ready to go next time so you'll need to clean them off after every use as well. Before the dirt and grime has a chance to set.
Rinsing out the tank - Waste tanks gets dirty. Detach it and wash it out after every use.
Wipe down the exterior - The exterior of the carpet cleaner winds up getting dirtier than you imagine. Give it a wipe down with a damp cloth after every use.
Reassemble - Once everything is good and dry put the carpet cleaner back together before storing it away.
Accessories - Different carpet cleaners come with different accessory packages. These may include various cleaning wands, an upholstery tool, tools for cleaning stairs and curtains, extension hoses, hose reels and even furniture protectors. Most though will have pretty minimal accessory offerings with others available at additional cost.

Types Of Carpet Cleaners
Steam - A steam cleaner applies pressurized steam to your carpets that has the effect of dissolving dirt and other residue that has become embedded into the fiber of the carpet. This method is sometimes called the "hot water extraction" method. A cleaning solution is mixed in with the water that is vaporized to aid in the cleaning process. Once the steam loosens the dirt and grime the brushes move in and extract it. Steam cleaned carpets are usually left to dry on their own so allow plenty of time for that.
Shampoo - Shampooing carpets has fallen somewhat out of favor lately but it still has its fans. If there is a drawback to this method it's that if the carpet is not properly rinsed a sticky residue can be left behind that can be an irritant to both humans and pets. In addition, if some of the shampoo residue is left behind it may very well attract dirt while it's drying, leaving your carpet nearly as dirty after cleaning as before.
Pet - Pets are wonderful companions and important members of the household but they can also be tough on carpets. No matter how well your pet is trained accidents are going to happen from time to time. A lot of rug cleaning machines focus their energy on targeting and removing pet stains and the odors that go with them. If you have a dog or cat you may want to seek out one of these carpet cleaning machines. There are lots of them out there.
Spot remover - Sometimes you don't need to buy or rent a full-size carpet cleaning machine, or engage the services of a professional carpet cleaner. All you need to do is remove a small spot from the carpet. To this end, there are numerous spot cleaners on the market that can be stored under the sink and trotted out when someone spills some win or the dog has an accident on the wall to wall. The best spot cleaners are light, powerful and low maintenance.

Carpet Cleaner FAQ
Q: Which carpet cleaning method is best?
A: As you can probably tell there are a number of different methods used for cleaning carpets. The most popular with homeowners is the hot water extraction, or steam cleaning, method. This method will remove most dirt, grime, minor stains and the like that are found on carpets around the house. Steam cleaning is normally enough to rid your carpets of harmful bacteria, pet dander, dust mites and other potential allergens as well. That said the right type of carpet cleaning for your home or business will depend entirely on the amount of carpet that needs cleaning, the type of carpet, how accessible it is and the nature of the dirt. For instance, if your carpeting is fashioned from jute then hot water extraction could spell disaster.
Q: How often should carpets be cleaned?
A: As a general rule it's recommended that you vacuum your carpets once a week and have them thoroughly cleaned once a year. Of course, circumstances may dictate more frequent rug cleaning. For instance, people often find it necessary to clean their carpets after parties or big summer get togethers where lots of dirt has been tracked in from outdoors. If you want to reduce how frequently you need to clean the carpets make sure everyone takes off their shoes before walking on them. This will also help the carpet last longer.
Q: Does cleaning carpet ruin it?
A: There's a pretty popular myth that's been circulating for some time that cleaning carpets actually ruins them, or at the very least, shortens their lifespan. In fact, carpets are made to be cleaned and one of the best ways to ensure the longevity of your carpeting is to clean it on a regular basis. While it's unclear where this myth started it likely has something to do with what we mentioned earlier about shampooing rugs.
Q: Why does my carpet smell worse after cleaning?
A: When people detect an unpleasant odor after cleaning their carpets it is usually for one of two reasons:
Either the smell was there before the carpet was cleaned and was not removed by the cleaning process.
Or, some of the backings of the carpet absorbed moisture during the cleaning process and was not given enough time to dry out before the carpet was put back into service.
Q: Should I shampoo my carpet?
A: As we've mentioned a few times the carpet shampooer has fallen out of favor as a way to clean carpets. While there are still a number of carpet cleaning companies that engage in carpet shampooing you'd be wise to get references before hiring such a company. Talk to some of their customers to see if they are happy with the finished product because shampooing is an exacting process. Getting it right is not easy. Proceed with caution.