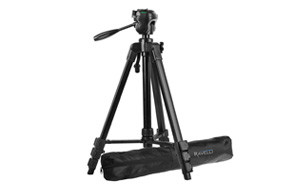 Revelli Lightweight Aluminum Phone Tripod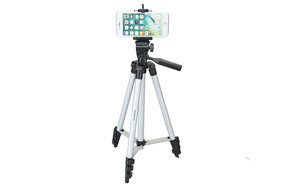 Digiant's 50" Aluminum Smartphone Tripod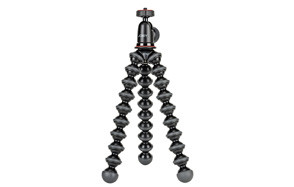 JOBY GorillaPod Ballhead Stand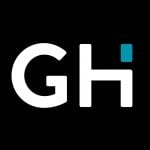 Whether you're a YouTube vlogger or Netflix-enthusiast extraordinarie, having a smartphone tripod at-the-ready can make or break your viewing or filming experience. As usual, we've lined up the cream of the crop, giving you a taste of the best products found anywhere online. We'll break down the top ten smartphone tripods, making your mobile phone use for video capture, camera shots, and media viewing that much more enjoyable.
The Best Smartphone Tripod
Smartphone Tripod Buying Guide and FAQ
There's not a lot to these simple little wonders, but what knowledge we do have about them will help you make an informed and conscious purchase. If you know you want a phone tripod, but you're not sure which one is right for your mobile phone, keep on reading.

What to Consider When Buying a Smartphone Tripod
Compatibility - There's always a newer, larger phone size coming out. Pay attention to the maximum expandable size, and understand that your phone isn't the advertised size. When they say it's X inches in diameter, they're talking about the screen, minus the bezel. You'll need all the dimension information to get the right fit.
Weight - If you're at home and you want to film yourself or use your phone, you'll probably just either hold it, or use your laptop/PC setup instead. The weight matters, because you'll be carrying this around when you plan to use it.
Portability - Touching on the weight of the tripod, you don't want it to be ridiculous to keep in your pocket/backpack, either. Folding up nice and small and compact is what you should be aiming for.
Strength - This comes down to the materials used, how thick the casings on the hollow fold-up tripod legs are, and how much resistance you'll have when trying to pry this open to fit your phone.
Adjustments - You're putting your phone into an abnormal sitting position; adjustments are everything. Ensure that you have some flexibility to move around and reposition your phone, or you'll have wasted money. Look back at the dimensions as a first line of defense, and adjustments to counteract the unexpected inconveniences.
Smartphone Tripod FAQ
Q: Why and When do You Need a Smartphone Tripod?
A: There are a few instances why guys need this in particular, as well as a few uses you may not have thought of. We'll flesh-out some ideas, and discuss our personal favorite uses for mobile phone tripods.
For one, if you're a vlogger, then that's probably the reason you stumbled upon our guide in the first place. While people think you're just talking to yourself in public while staring at your phone, you're actually building a brand and getting people involved in your life. However, sometimes you're going to need angles that require a second person, and they're nowhere to be found. Hello tripod, goodbye bad angles.
Not everyone has a tablet, or wants to bring their laptop into the kitchen. If you're searching for recipes, you can use your tripod like a lectern for your phone, keeping it away from the messes of the counter, and on the digital page where you need it to land on the perfect recipe.
Another great use is family photos, especially when you need everyone in the shot, and nobody wants to be the cameraman. Most folks don't own a digital camera anymore, not since their phones do all the work, and then some. Put on the timer function, tap, and get into position for an all-inclusive family photo.
Last but not least, certain indoor models, like our #10 selection, are perfect for video calls for work when your laptop camera doesn't cut it. Angle your smartphone on your stand to continue charging, while giving you full access to your employees or co-workers during normal hours.
Q: What Different Kinds of Tripods Are There?
A: You'll run into a limited number of options with your phone as opposed to professional camera tripods, but you'll still get a little room to play around with. There are flexible skeleton tripods, which are perfect to wrap around the railing above the coastline, or affix to a street pole if you're trying to get an epic view for a trick or stunt.
Then, you have gimbal heads. These are designed to keep everything looking sharp as hell, focusing on balance and stability, so you don't wind up with a wonky shot. These can cost you quite a bit more money, but if you're trying to ramp-up video production, they're extremely useful.
Last but not least, you have your fluid head tripod style. You may have seen types of these during behind-the-scenes footage on movies or TV shows, where there's a gent holding a bent pole coming out of the camera's tripod, and they're moving along with the cast and scene. These help you keep a fluid motion (hence the name) while following, tracing, or simply moving beside something.
Q: Will My Phone Break if I Use a Smartphone Tripod?
A: Most of these are made out of high grade aluminum, adding sufficient weight to prevent your phone from falling over, and breaking. We've listed a few things to be wary of, so you don't end up having to pick up the pieces.
Avoid windy days when filming outdoors. It doesn't matter if you're filming parkour or skate tricks, the wind is going to come and knock your tripod down, and depending on where you have it stashed, break your phone.
Don't put XL phones, like the Galaxy Note into a phone tripod if it's not specifically meant for it. These are meant to support and handle the weight of a standard smartphone, plus a few extra pounds of pressure for less than ideal conditions.
Don't leave it unattended if you're filming indoors, and you have cats. Sounds silly, but cats will paw at them and knock them to the floor. When's your next phone upgrade again?
Be sure to check that the stand is level, and the grips (if the tripod legs came with them) are completely on the legs. From moving around, they come a little bit loose and move out of place. You'll have air in the end of the rubber piece, and it's going to provide false stability when you try to put your phone in the holder.