Best Smartphone Tripods in 2022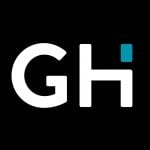 This product guide was written by GearHungry Staff
Last Updated
June 14, 2018
GearHungry Staff
GearHungry Staff posts are a compilation of work by various members of our editorial team. We update old articles regularly to provide you the most current information. You can learn more about our staff
here
.
GearHungry may earn a small commission from affiliate links in this article.
Learn more
Whether you're a YouTube vlogger or Netflix-enthusiast extraordinarie, having a smartphone tripod at-the-ready can make or break your viewing or filming experience. As usual, we've lined up the cream of the crop, giving you a taste of the best products found anywhere online. We'll break down the top ten smartphone tripods, making your mobile phone use for video capture, camera shots, and media viewing that much more enjoyable.
The Best Smartphone Tripod
UBeesize Portable and Adjustable Smartphone Tripod
Coming in next on our list, UBeesize brings us a flexible skeleton, with a few added features you might not be expecting. Firstly, you get a wireless remote with a range of up to thirty feet away, allowing you to line up that perfect shot, and put on your most picturesque smile. With a sturdy adjustment system (which comes with built-in grips to keep your phone steady) and a weighted metal construction, you'll be able to position this Portable and Adjustable Smartphone Tripod just about anywhere; your imagination is the limit.
Key Features:
Includes wireless remote w/ 30 foot range
Adjustable skeleton
Weighted metal construction
Specification:
Brand

UBeesize

Model

FBA_TRIPODFOAMBLACK1

Weight

6.4 ounces
Fotopro Waterproof Phone Tripod
You can put Fotopro Waterproof Phone Tripod through hell, and it'll still be rocking right next to you when all is said and done. Fotopro brings us a weighted, durable mobile phone tripod for photography and video that's completely waterproof. You're able to work the adjustments in a wide range, giving plenty of space for various phone case sizes. Thanks to the flexible skeleton, you can angle this just about anywhere before using your angling remote control, giving you all the smooth shots of a big budget film with complete ease. This also fits GoPros and small digital cameras, so let the amateur filmmaker out; it's time to get recording.
Key Features:
Waterproofing means no rust, no fuss
360 swivel for maximum angles and shots
High-density rubber grips
Specification:
Brand

Fotopro

Model

UFO2 set

Weight

8 ounces
Square Jellyfish Smartphone Tripod
As we dip down to the second-tier tripods in this list, we've still got a few aces in the hole. This on gives you a total unique look, as opposed to the standard stick-like stand, but still offers all the support and mobility you need. Square Jellyfish Smartphone Tripod is ultra lightweight, coming in under three ounces, featuring a ball joint locking mechanism to capture and keep the perfect angle for every video shot you need. All you need to do, should anything happen to this, is snap a photo and send it to the manufacturer, and you'll get a new one at no charge to you. Their lifetime warranty is excellent, while the sizing to fit most smartphones makes this an indispensible tripod.
Key Features:
Super lightweight at 2.6oz
Lifetime warranty backed by the manufacturer
Ball joint hold positioning
Specification:
Brand

Square Jellyfish

Model

Tripod Mount + Long Legs

Weight

4 ounces
ChargerCity 360 Adjust Smartphone Tripod
Our editor's choice comes with a flexible skeleton, sporting a cushy exterior bead-laiden texture to withstand shock and drops. Mount your smartphone, and utilize the Bluetooth controller to take photos from afar (up to 25 feet away). You'll be able to use the 360 swivel function to capture excellent shots without moving the tripod an inch. Thanks to the advanced tripod smartphone holder, complete with ultra durable grips, you'll be able to leave your phone in the capable hands of ChargerCity 360 Adjust Smartphone Tripod, and look back on the sweet shots and excellent angles you got in all your photos and videos.
Key Features:
Flexible skeleton
360 swivel for multiple shots
Includes Bluetooth remote control for photo capture
Specification:
Brand

ChargerCity

Model

TRPD-2+SW12+KLPM6CC+RT1

Weight

5.4 ounces
Acuvar 50" Universal Tripod w/ Smartphone Attachment
We're winding down, but haven't lost the wind in our sails yet. Acuvar comes out swinging with a seriously high quality (and affordable) tripod. While it's designed for digital camera use, it includes the mount for your smartphone, giving you all the capabilities that professional photographers have at their disposal. The Bluetooth remote allows you to capture photographs from up to thirty feet away, and syncs easily with your phone. Throw everything into the carrying case, and be on your merry way; you're equipped to handle every photography and video capture need with Acuvar 50" Universal Tripod on your side.
Key Features:
Extends up to 50" tall
Includes carrying case
Bluetooth remote for photo capture
Specification:
Brand

Acuvar

Model

FBA_50INCHTRIPODWRMT

Weight

15 ounces
JOBY GorillaPod Ballhead Stand
If you're ready to film, and don't want anything to get in the way, the GorillaPod by JOBY is your goto for epic results. The ballhead design of the tripod legs allows you to mount this just about anywhere, keeping steady and ready to enhance your photo and video stability. Small enough to fit into your pocket or backpack slot, and packing enough power to make or break your next group photo, Wrap the flexible legs around poles or roof racks to keep your GoPro steady for driving shots, or attach it to your ATV for off-road angles; the sky's the limit.
Key Features:
Fits up to a 2.2lb camera or smartphone
Ballhead design includes rubber grips along each side
Compact and portable for most backpacks/pockets
Specification:
Brand

Joby

Model

JB01503

Weight

6.4 ounces
CamKix Bluetooth Smartphone Stand
Last but not least, we have Amazon's top choice for a smartphone tripod, including a Bluetooth remote function for distance shots. Thank to the wide holster size, you're able to fit larger smartphones and even some smaller tablets, allowing you to utilize the front-facing camera for vlogging and Skype video calls. CamKix Bluetooth Smartphone Stand is designed to be used for the indoors, lacking grips, but making up for it with a stable shot on just about any surface. If you're still not sure what you're looking for in a smartphone tripod, continue reading through our buying guide, where we'll flesh out the details of what you should be looking for, and answer a few questions.
Key Features:
Compatible with smartphones and tablets
Sturdy ball joint for even and stable shots
Solid construction
Specification:
Brand

CamKix

Model

D0035-TSK-BLA

Weight

9.9 ounces
Fugetek Selfie Stick & Tripod
The Fugetek Selfie Stick & Tripod is a multifunctional product designed for use at home. It's not high-quality enough for professional filmmaking – the legs are too thin and it's liable to shake slightly, which could get picked up in super high definition. However, if you want to improve the quality of your photos and videos at home, it's a fantastic product. It has three legs, allowing you to support the smartphone without any assistance and it doubles up as an extendable selfie stick. If you extend it completely, it measures a whopping 51-inches, which means you can get the whole family in for a selfie. Plus, it comes with a Bluetooth remote that allows you to take the shot and zoom from a distance.
Key Features:
Tripod and selfie stick
Ultra extendable – 51-inches 
Non-slip rubber handle 
Bluetooth remote 
Carrying bag included 
Specification:
Brand

Fugetek

Model

FT-569

Weight

15.2 ounces
Smartphone Tripod Buying Guide
There's not a lot to these simple little wonders, but what knowledge we do have about them will help you make an informed and conscious purchase. If you know you want a phone tripod, but you're not sure which one is right for your mobile phone, keep on reading.
What To Consider When Buying A Smartphone Tripod
Compatibility - There's always a newer, larger phone size coming out. Pay attention to the maximum expandable size, and understand that your phone isn't the advertised size. When they say it's X inches in diameter, they're talking about the screen, minus the bezel. You'll need all the dimension information to get the right fit.
Weight - If you're at home and you want to film yourself or use your phone, you'll probably just either hold it, or use your laptop/PC setup instead. The weight matters, because you'll be carrying this around when you plan to use it.
Portability - Touching on the weight of the tripod, you don't want it to be ridiculous to keep in your pocket/backpack, either. Folding up nice and small and compact is what you should be aiming for.
Strength - This comes down to the materials used, how thick the casings on the hollow fold-up tripod legs are, and how much resistance you'll have when trying to pry this open to fit your phone.
Adjustments - You're putting your phone into an abnormal sitting position; adjustments are everything. Ensure that you have some flexibility to move around and reposition your phone, or you'll have wasted money. Look back at the dimensions as a first line of defense, and adjustments to counteract the unexpected inconveniences.
Smartphone Tripod FAQ
Q: Why and when do you need a smartphone tripod?
A: There are a few instances why guys need this in particular, as well as a few uses you may not have thought of. We'll flesh out some ideas, and discuss our personal favorite uses for mobile phone tripods.
For one, if you're a vlogger, then that's probably the reason you stumbled upon our guide in the first place. While people think you're just talking to yourself in public while staring at your phone, you're actually building a brand and getting people involved in your life. However, sometimes you're going to need angles that require a second person, and they're nowhere to be found. Hello tripod, goodbye bad angles.
Not everyone has a tablet or wants to bring their laptop into the kitchen. If you're searching for recipes, you can use your tripod like a lectern for your phone, keeping it away from the messes of the counter, and on the digital page where you need it to land on the perfect recipe.
Another great use is family photos, especially when you need everyone in the shot, and nobody wants to be the cameraman. Most folks don't own a digital camera anymore, not since their phones do all the work, and then some. Put on the timer function, tap, and get into position for an all-inclusive family photo.
Last but not least, certain indoor models, like our #10 selection, are perfect for video calls for work when your laptop camera doesn't cut it. Angle your smartphone on your stand to continue charging, while giving you full access to your employees or co-workers during normal hours.
Q: What different kinds of tripods are there?
A: You'll run into a limited number of options with your phone as opposed to professional camera tripods, but you'll still get a little room to play around with. There are flexible skeleton tripods, which are perfect to wrap around the railing above the coastline or affix to a street pole if you're trying to get an epic view for a trick or stunt.
Then, you have gimbal heads. These are designed to keep everything looking sharp as hell, focusing on balance and stability, so you don't wind up with a wonky shot. These can cost you quite a bit more money, but if you're trying to ramp up video production, they're extremely useful.
Last but not least, you have your fluid head tripod style. You may have seen types of these during behind-the-scenes footage on movies or TV shows, where there's a gent holding a bent pole coming out of the camera's tripod, and they're moving along with the cast and scene. These help you keep a fluid motion (hence the name) while following, tracing, or simply moving beside something.
Q: Will my phone break if I use a smartphone tripod?
A: Most of these are made out of high-grade aluminum, adding sufficient weight to prevent your phone from falling over, and breaking. We've listed a few things to be wary of, so you don't end up having to pick up the pieces.
Avoid windy days when filming outdoors. It doesn't matter if you're filming parkour or skate tricks, the wind is going to come and knock your tripod down, and depending on where you have it stashed, break your phone.
Don't put XL phones, like the Galaxy Note into a phone tripod if it's not specifically meant for it. These are meant to support and handle the weight of a standard smartphone, plus a few extra pounds of pressure for less than ideal conditions.
Don't leave it unattended if you're filming indoors, and you have cats. Sounds silly, but cats will paw at them and knock them to the floor. When's your next phone upgrade again?
Be sure to check that the stand is level, and the grips (if the tripod legs came with them) are completely on the legs. From moving around, they come a little bit lose and move out of place. You'll have air in the end of the rubber piece, and it's going to provide false stability when you try to put your phone in the holder.
Sign Up Now
GET THE VERY BEST OF GEARHUNGRY STRAIGHT TO YOUR INBOX