GearHungry may earn a small commission from affiliate links in this article.
Learn more
How To Make Your Backpack Lighter
Given the fast-paced lifestyle that almost everyone leads nowadays, taking a break once in a while is a must and in this regard, few alternatives are as rejuvenating as taking a hike in the wilderness. However, there is a catch in this too – you can expect to enjoy the outdoor only when you are not lugging around a heavy backpack.
Indeed much of the fun associated with trekking is likely to dissipate if the burden on your back is heavy enough to cause you to remain bent for most part of the hike. Even though initially you may be enthusiastic enough to carry it around, it is just a matter of time before the heavy weight proves too overwhelming.
So, what are the possible options that could help to lighten your backpack? Hiking experts recommend adopting a two-pronged approach – first among these advocates choosing a backpack which is inherently lightweight. The second entails packing in a manner wherein you manage to carry all essentials without causing overloading.
Choosing a Lightweight Backpack
When you venture out to buy a backpack for an upcoming hike, following are some pointers to help you to invest in one that would share the load with you –  
Quality –

As far as possible the backpack should be made of lightweight materials like nylon and canvas. Make sure that the pack you pick is not heavier when it is empty than with contents within.

Shoulder-straps – Choosing a backpack that has wide, well-padded shoulder straps is recommended to ensure even distribution of weight. Thinner straps tend to dig into your shoulders while thick-and-padded straps help decrease the pressure on your shoulders.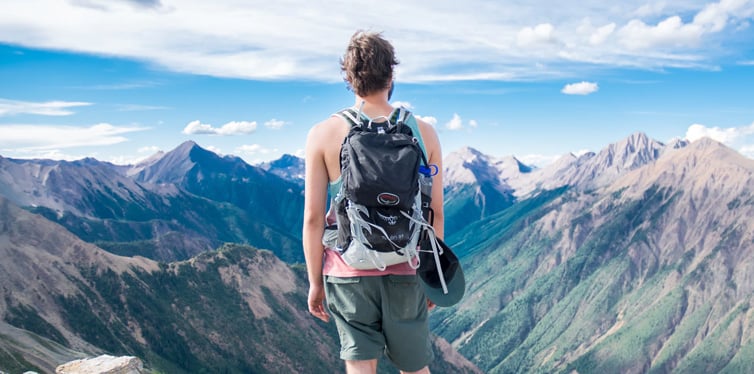 Multiple Compartments
While shopping for a suitable backpack to take on a trek, you would do well to choose one with multiple compartments. This would serve to distribute the weight evenly throughout and thus reduce the overall burden. A useful suggestion in this regard would be to opt for a backpack featuring a separate mesh/holder on the outside for carrying your water-bottle.
Lighten Your Sleep System
Rather than lugging around the warmest possible sleeping bag, you can opt for a lighter sleeping system wherein everything from the bag on to the mattress does not add too many pounds to the overall weight of your pack.
If you expecting cold winds, wearing a protective jacket would serve the purpose of keeping you safe even while sleeping.
Minimalist Wardrobe
Switch over to a minimalist wardrobe when going backpacking and it will make all the difference to the weight that you need to carry. You can cut down on the number of sets, and whatever you do carry, remember to render it small and more compact.
By limiting your wardrobe, you might have to wash during the trip and may be even put up with body odor but this is what backpacking is all about.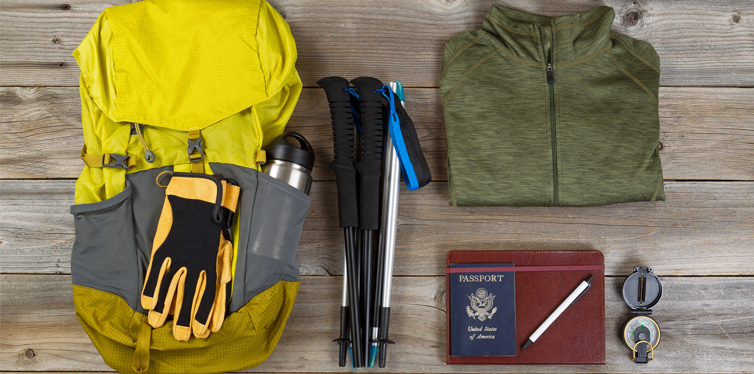 Organize Your Backpack
If the hike is likely to last for a couple of days, pack accordingly as per the length of your trip. Begin by preparing a day-wise list of things so that the ones you need the least can go to the bottom. Likewise, items that you are likely to require more frequently can be close to the top or preferably in the pockets.
Organizing your backpack would save you the trouble of unpacking and packing while on the move and even cut out the extra baggage.
Avoid Carrying Books
What about a guidebook or something to read while tucking in for the night? Books, how much ever thin, small or useful, do come with certain weight which will only serve to render your backpack heavier.  A better alternative would be to carry screenshots of the route on your phone and a Kindle featuring an entire library.
Personal Care Items
Tempting though it might be to take an entire tube of toothpaste, a full bottle of sunscreen/moisturizer, hand sanitizer and so on, this would only serve to add to the weight of your backpack. A better idea would be to make smaller packs of personal items depending on the number of days and store everything together in a side-pocket to ensure easy accessibility.
Food and Water
Imperative though it is to carry food and water, what you can manipulate is the quantity as also how you carry these items. Portioning and rationing is the way to go along with resealable bags and soft bottles so that your backpack continues to provide the basics without being too heavy.
Drop A Package En Route
There are roundabout hikes which entail retracing steps and if your itinerary is such, then take it as a good opportunity to lighten your cache. You can prepare a separate pack of items that you don't require on your way ahead and stash it away wherein it will be safe from curious animals and other passers-by. This would considerably lighten your backpack for at least a part of the trip.
Prepare a List of Unused Items from the Last Trip
Try as you might, invariably some items always remain unused during the backpacking trip. Listing them out and referring to the list prior to the next trip can save you the trouble of carrying items which you can actually do without.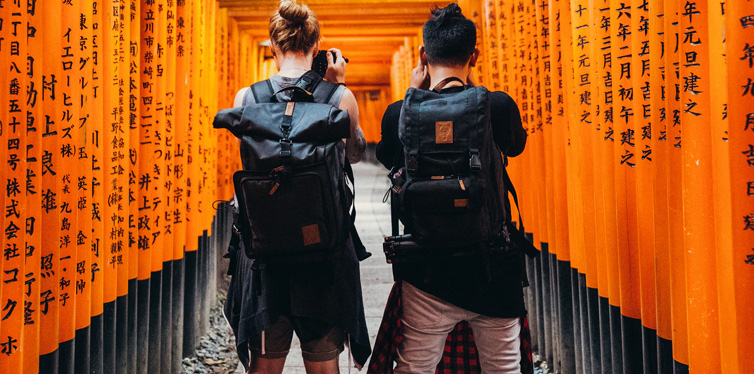 Final Word
Tips to lighten your backpack notwithstanding, the way you wear your backpack is equally important. Bending at the knees and lifting up the backpack while putting it on is crucial to avoid injuries. You must also adjust the straps properly and fasten the waist belt after positioning the backpack. At any point in time, it must not drop more than four inches below the waistline and should preferably lay snug along the curve of the lower back.
Overloading is definitely not an option since in addition to interfering with your trip it would also cause injuries to your back, neck and shoulders. Therefore it is better, when buying a backpack, to purchase it physically rather than online and also pick one as per the need of the trip rather than going for a one-size-fits-all option. Overall, your backpack should neither be too big nor too small in order to be comfortable and with tips to lighten, it should also weigh optimally for your trip.