Best Fast Charging Cables In 2022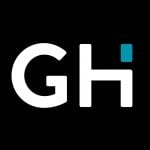 This product guide was written by GearHungry Staff
Last Updated
August 10, 2020
GearHungry Staff
GearHungry Staff posts are a compilation of work by various members of our editorial team. We update old articles regularly to provide you the most current information. You can learn more about our staff
here
.
GearHungry may earn a small commission from affiliate links in this article.
Learn more
Ask anyone to name one essential personal possession, something that they can't live without, and we're sure they'll say their cellphone. In this era of digital predominance, smartphones have become our closest companions. In all fairness, they accomplish way more than making calls and sending out messages: your smartphone is your alarm clock, computer, watch, organizer, calculator, encyclopedia, camera, and video storage all pressed into one relatively small device. When that one compact device runs out of battery, life comes to a standstill.
How often have you wished that you could charge your phone from 7% to 100% in minutes, rather than in hours? Now you're in luck. Fast charging cables work their magic by fueling your phone battery swiftly. By passing much greater current than standard charging cables, these fast charging cables can get you from low battery to full battery just before you walk out the door. We rounded up some of the best fast charging cables, available for both iOS and Android phones, for your hour of need.
The Best Fast Charging Cable
AmazonBasics USB Type-C To USB-A 2.0 Fast Charging Cable




This AmazonBasics product represents the utmost efficiency. It is the ideal choice for charging USB Type-C enabled devices, which include not only mobile phones such as Galaxy Note 7, but also laptops and other devices such as MacBook and Chromebook Pixel. It supports up to 3A of power output for quick and effective charging. Available in two solid colors (black or white), this cable makes sure that you are never out of power and stay connected to the world at all times. Moreover, the wire with a generous length of 6 feet allows you to move about easily while charging your phone.
The AmazonBasics USB Type-C to USB-A 2.0 Charger Cable is our Best Choice due to its high manufacturing standards and the amazing multi-functionality that it offers. It can be used for a variety of purposes besides powering your smart functionality device such as syncing and transferring data, photos, and music. Now you can breezily transfer images, videos, songs and data to and from laptops with transfer speeds of up to 480 Mbps. The cable allows you to connect USB Type-C enabled devices with standard USB Type-A enabled devices including laptops, external hard drives, portable power banks, and car or wall chargers. The Type-C connector boasts a reversible user-friendly design which makes it extremely easy to operate.
Key Features:
Connects USB Type-C enabled devices with standard USB Type-A enabled devices
The power output of up to 5V, 3A for fast charging
Can be used to sync data, photos, and music
Offers data transfer speeds of up to 480 Mbps
Reversible USB Type-C connector
USB-IF certified to be compliant with USB 2.0 standard
Specification:
Brand

AmazonBasics

Model

L6LUC134-CS-R

Weight

1.62 ounces
Volutz USB C Cable/Type-C To USB Fast Charging Cable

Charging your phone, laptop and other smart devices has never been this convenient or fun as it is with these colorful fast charging cables from the Swedish brand Volutz. Volutz USB C Cable/Type-C to USB Fast Charging Cables are not only super attractive but are also sustainable. Volutz employs premium craftsmanship to forge cables of top-notch quality and standards that are shockingly resistant to the wear and tear of normal daily use. Moreover, the DualHousing technology incorporates patented hybrid material that repels pressure, while the ballistic-grade woven nylon jacket makes the cable tangle-free. These ultra-cool features breathe extra life into these cables, making them twice as durable as conventional charging cables. Bend it, fold it, wind it around; this cable will still work wonders.
The cables also offer extensively broad device compatibility. For starters, they are the ideal fast charging cables for Samsung Galaxy S8/S9/S10 and Samsung Galaxy Note 8/9. Not only that, they cater equally well to LG models such as LG Nexus 5X, Google products like Google Nexus 5X or Google Pixel, and various other Type-C cable devices such as Lumia, HTC, Nokia, and MacBook. The good news for gaming enthusiasts is that these cables can also work with Nintendo Switch. Besides fast charging, they can be used to transfer data efficiently. The thick copper core supports currents of 3A for prompt charging and data transfer speeds of up to 480 Mbps. The gold-plated USB-IF certified connectors comply with the highest manufacturing standards. This set of fast charging cables is the complete package. The five bright, color-coded wires are available in four varying lengths, ranging from 1 foot to 10 feet. These options will cover all of your power needs. Don't forget to check out our list of the best AUX cables, as well.
Key Features:
Set of 5 color-coded, nylon-braided fast charging cables of 4 different lengths
Patented DualHousing technology leading to great durability
Power output of 3A with data transfer speed of 480Mbps
Superbly wide device compatibility
Gold-plated USB-IF certified connectors
Comes with 2-year warranty
Specification:
Brand

Volutz

Model

US USB-C 5Pack

Weight

10.4 ounces
AINOPE USB-A to Type-C Fast Charging Cable

This USB Type-A to Type-C Fast Charging Cable comes in a pack of two, so you always have a spare cable at your disposal. (Hint: keep one for use at home and keep the other in your purse or car, just in case.) The cable provides a current of 3.1A for rapidly powering your smart device and data can be easily synced at the rate of 480 Mbps. AINOPE claims to charge your phone battery to 90% within an hour with this cable so you can comfortably spend the rest of the day browsing or working on your phone. With this cable, fast charging is not only efficient but also completely safe as it is equipped with a 56k ohm pull-up resistor that enhances performance in terms of safety.
This is one of the best fast charging cables for Samsung and supports a diverse number of Samsung devices such as Samsung Galaxy and Samsung Note models. Other handy features include a superior aluminum connector that is extra strong and guarantees a stable connection. The high-purity copper wire possesses anti-oxidation properties and proves rust-resistant for ages. In addition, the braided nylon armor renders the cable durable and flexible and increases its longevity. You can always take your pick from the five catchy color options. Last but not the least, the impressive size of 6.6 feet ensures that you can use your phone stretched out on the couch or moving about the room while it is on charge. If you want to be completely prepared, you might want to always have a wireless charger at hand.
Key Features:
Pair of 6.6 ft cables available in 5 different colors
3.1A Safe charging current with 480 Mbps data transfer rate
Charges to 90% in one hour
Braided nylon shield promises long service life
Reversible Type-C connector
Comes with 2 sticky buckles and 1 retail package
Specification:
Brand

AINOPE

Model

AP401TS-20

Weight

0.64 ounces
LinLi USB Type-C Extra Long Fast Charging Cable

How many times have you needed to leave for an urgent commitment but your phone battery is almost dead? Leaving your phone behind is obviously not an option. Instead of hobbling along on 5%, use this amazing Android fast charging cable. It works effectively with MacBook, Nokia n1 tablet, and Nintendo Switch.
The LinLi USB Type-C Extra Long Fast Charging Cable charges up to 9% faster than ordinary cables and can quickly fill your battery to 100% with its current of 2.4A. You can also transfer data, pictures, and music at an amazing speed of 480 Mbps. The nylon braided jacket imparts strength to the cable and makes it ultra-resistant to damage by bending or stretching. Enhancing ease of use is the reversible Type-C port, which makes it possible to plug in your phone with your eyes closed (literally). Its impressively massive length of 15 feet makes it perfect for use anywhere, including your home, car, office, and outdoors. To stay absolutely safe, make sure to browse these quality lightning cables as well.
Key Features:
Pack of 2 USB C-A fast charging cables
2.4A Power output with 480 Mbps data transfer speed
Durable nylon braided jacket
Reversible Type-C connector
Magnanimous cord of 15ft
Specification:
Brand

LinLi

Weight

8.8 ounces
Amuvec Multi USB Fast Charging Cable

This innovative charging cable with state-of-the-art construction and design is multi-functionality at its best. The Amuvec Multi USB Charging Cable consists of four fast-charging cables combined in a single compact device. The four charging ports include dual iPhone ports, micro USB, and USB Type-C ports. This cable is compatible with most of the mobile phones on the market and is one of the choicest fast charging cables for iPhone and Android phones and devices. Now you can rapidly charge multiple smart devices at the same time without any worries. The maximum total power output, however, can only reach up to 3A.
It is important to note that this versatile cable is exclusively used for charging, and does not support data transmission. That being said, it is the perfect solution to meet the charging needs of your entire family and is ideal for all venues and occasions, especially long-distance travel. The 4 feet length makes it comfortable to use, while the rugged military fiber augments tension by 200%, making it uber-strong. The nylon braided cord can withstand continuous bending and promises optimal performance. Order this cable today and enjoy connecting multiple devices to power with just one small and lightweight charging cable. Here are some reliable USB C cables you might also like to check out.
Key Features:
4-in-1 fast charging cables
Compatible with almost all mobile phones and tablets
3A current output
Only used for charging; no data transfer function
30-Day Money-back guarantee and 1-year warranty
Specification:
Brand

Amuvec

Model

AMU-05

Weight

1.2 ounces
Hoblaze 6′ Micro USB Cable



When it comes to fast charging cables, Hoblaze is devoted to manufacturing high-quality cables that deliver fast, durable, and safe connections. The Hoblaze 6′ Micro USB Cable is the premium tool for charging and syncing your smart functionality gadgets thanks to its universal compatibility. It can be connected to Android and Windows phones, tablets, MP3 players, hard drives, cameras, e-readers, battery packs, Bluetooth speakers, handheld game consoles, and other devices with a micro USB interface.
This Android fast charging cable provides a charging speed of up to 2.4A for smooth and swift power refills. It can also be used for uninterrupted data transmission at 480 Mbps. The 6 feet long cord gives you mobility so that you are not limited if you decide to charge and use your phone simultaneously. Other features include the high-quality nylon material that prevents the cord from getting tangled, and sturdy aluminum connector that ensures a prolonged service life.
Key Features:
Pack of 3 micro USB cables, each 6 ft long
Widespread compatibility
2.4A charging speed with 480 Mbps data transfer speed
Extra durable nylon braided armor
30-Day Free refund policy
Specification:
Brand

Hoblaze

Model

4336639151

Weight

2.4 ounces
Anker Powerline II Lightning Cable iPhone Charger




The iPhone has led the pack since the launch of its very first model. Every later model has only piqued the public's interest and garnered further acclaim for the beloved tech brand. But when our favorite phone takes painfully long to get charged, it becomes a bit of a pain. To resolve this issue, iPhone users can choose from a number of fast charging cables for iPhones. One of the top-most contenders in this category is the Anker Powerline II Charging Cable. The positive reinforcement of this cable using bulletproof fibers makes it the epitome of superior construction and engineering.
This fast charging cable is MFi certified so you can safely charge your Apple device at lightning speed. The durable structure of the cable has been proven to withstand over 12,000 bends in laboratory tests; in addition to that, the robust cord has the capacity to support over 80 kg of force. These features make it one of the most resilient and strong charging cables on the market. It can also last 12 times longer than other charging cables. The connector is highly ergonomic and the wire projects a beautiful matte finish. Available in four basic colors, this fast charging cable will certainly become your indispensable friend for life. If you are an iOS fan, make sure to also browse our list of the top Apple Watch chargers.
Key Features:
6 ft Long fast charging cable for iPhone
Apple MFi certified
Extremely sustainable and long-lasting
Made with revolutionary bulletproof fiber for extreme strength
Comes in 4 different colors
Specification:
Brand

Anker

Model

AK-A8433011

Weight

1.76 ounces
Belkin MIXIT DuraTek Lightning To USB Cable iPhone Charging Cable

Looking for fast charging cables for iPhones, iPads, or AirPods? Look no further than this lightning-fast cable by Belkin. Belkin has pioneered technology for over 3 decades and guarantees nothing but the very best of innovation and utility in all its products. The Belkin DuraTek is an extraordinary cable reinforced with Aramid fiber that grants maximum protection and strength. It is an MFI-certified cable that brilliantly and speedily charges and syncs your Apple devices without hassle. An intelligent chip is also inserted in the connector to provide 12W effective charging for iOS devices, making DuraTek the optimal choice for your iPhone.
The cable is sustainable enough to tolerate over 40 punds of force. Resilience and abrasion-resistance is supplemented by the double-braided nylon exterior. Made from flexible TPE, this cable absorbs stress and provides added protection against separation. All these characteristics render the cable 10 times stronger than other cables. DuraTek comes in four magnificent colors with a glossy texture that augments the aesthetic appeal of the cable. If you like this product, make sure to take a look at these must-have RCA cables. 
Key Features:
4 ft long cable for charging lightning devices including iPhone
MFi Certified
Double braided nylon jacket
Available in 4 colors
5-Year limited lifetime warranty
Specification:
Brand

Belkin

Model

F8J207bt04-C00

Weight

1.76 ounces
iSeekerKit High Speed Nylon Braided Cable Micro USB Cord

No one likes to wait for hours while their phone battery fills. The iSeekerKit High Speed Nylon Braided Cable Micro USB Cord is the answer to your prayers. It quickly and efficiently charges your phone, allowing you to get out and go faster. It is compatible with most Android and Windows phones, tablets, and multiple other devices.
The cable can charge at a maximum speed of 2.1A and ensures smooth and easy data transfer at the speed of 480 Mbps. The power wires incorporated in the cable allow it to charge your phone seven times faster than regular cables. The woven fabric-covered body of braided nylon prevents the cable from tangling and extends durability. The package contains three cables in chic colors (black, gold, and silver) so you always have spares. Keep one for home use and the other for your office, car, or purse! Better yet, you can always share the extra cables with the rest of your family. Here are a few HDMI cables you might also need.
Key Features:
Pack of 3 USB cables in 3 different colors
Compatible with Android and Windows devices
2.1A charging current with 480 Mbps data transmission speed
Tangle-free nylon braided jacket
10 ft long
Specification:
Brand

iSeekerKit

Model

4330119771

Weight

8 ounces
AUKEY USB Type-C Fast Charge Cable For Samsung




The AUKEY USB Type-C Fast Charge Cable for Samsung is undoubtedly one of the most functional and cost-effective fast charging cables for Samsung devices. Besides Samsung Galaxy S8, S8 Plus, and Note 8, it is also compatible with LG V30/V20/G6/G5 and HTC U11/10, among others. This charging cable is forged with materials of the finest quality and while maintaining the highest standards. This means the cable can transmit currents up to 3A to power your device in no time. The circuit is furthermore guarded by a 56k ohm resistor.
This fast charging cable can work as a diligent data transfer tool and the USB 3.0 port has a transfer speed of up to 5 Gbps. The cable can sync and transfer data 10 times faster than a standard USB 2.0 port. The cord features a tough and sturdy design due to the braided nylon armor that helps withstand pressure and wear and tear associated with prolonged use. The cable features a compact length of 3.3 feet and a reversible Type-C connector. Available in a pack of 3, you will always have a back-up. To make sure you have all you need at hand, here are some quality USB hubs you might also like.
Key Features:
Pack of 3 Type-C fast charging cables
3.3 ft long
The maximum charging current of 3A
Data transfer speed of up to 5 Gbps with USB 3.0 port
Comes with the user manual and 24-month warranty card
Specification:
Brand

AUKEY

Model

CB-CMD1-USA

Weight

4.8 ounces
Fast Charging Cable Buying Guide & FAQ
Features To Look For In Fast Charging Cables
With a fast-charging cable, you want to get it right the first time. The right cable can not only revolutionize your charging experience but also last you a lifetime. Look for the following features when comparing different brands and models to make the wisest decision.
Compatibility - This is the first feature that you need to take into account before even starting to look for a fast charging cable. Some cables are exclusively designed for iPhones and Apple devices, while others specifically target Samsung smartphones and tablets. A wide selection is available for Android users too. Most of the models, however, claim universal compatibility and can be connected to several gadgets and devices, and some even offer multiple connecting ports in a single cable. So browse in accordance with your requirements and then take your pick.
Power - When it comes to buying the best fast charging cable, this primary feature stands out the most. Our slogan is "Power, Power, and More Power!" High power output is required to charge your device in bare minimum time, and if a fast charging cable cannot accomplish this feat, it's a deal-breaker. Most fast charging cables provide a charging current anywhere between 2.4A and 3A, with 3.1A usually being the highest possible. If you want to charge your phone at supersonic speed, go for a cable that supports a current of 3A.
Connection - This is another feature that deserves due consideration. You want a secure and stable connection while using a fast-charging cable to ensure the safety and optimal functioning of your phone battery. The wrong cable can easily ruin your phone's battery, so be vigilant while making your choice. Ideally, you should choose a fast charging cable that is equipped with a 54k ohm resistor, which allows for a safe and easy connection. This way, both your device and the cable stay wired for long-lasting and premium performance.

Fast Charging Cable FAQ
Q: What is a fast-charging cable?
A: A fast charging cable is a miracle! Fast charging cables are a spectacular and much faster alternative to regular charging cables. They have the ability to power your phones, tablets, and other smart devices in much less time. Some fast cables can charge twice as fast as conventional cables, while some can work ten times faster. The fast charge action can be attributed to the specialized wires used in their design. These enable larger currents to pass through them and lead to rapid charging rates. Most of the fast charging cables employ 24 gauge wires.
Q: Are all USB type-C cables fast charging?
A: USB Type-C cables are an industry-standard connector that can be used for the dual purpose of transmitting current and transferring data. With the right protocol, all USB Type-C cables can act as fast charging cables. The default protocol over the USB Type-C connector is 3.1, which is twice as fast as 3.0. But USB Type-C connectors are also electrically compatible with all USB 3.0 ports. As a rule, fast charging is not dependent upon a specific type of connector as many fast charging cables possess other ports such as a micro USB port. Instead, fast charging is attributable to the amount of current that can be supported by the underlying wire.
Sign Up Now
GET THE VERY BEST OF GEARHUNGRY STRAIGHT TO YOUR INBOX