Best Smartphone Gimbals in 2022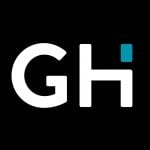 This product guide was written by GearHungry Staff
Last Updated
August 10, 2018
GearHungry Staff
GearHungry Staff posts are a compilation of work by various members of our editorial team. We update old articles regularly to provide you the most current information. You can learn more about our staff
here
.
GearHungry may earn a small commission from affiliate links in this article.
Learn more
The incredible advances in smartphone cameras have prompted a slew of related products and none more welcome or useful than the smartphone gimbal. The gimbal has been around for several decades but until recently was designed for and used exclusively with high end film and video cameras. Most people know these devices as "steadicams". Now that smartphone cameras are capable of 4K video, slow-mo and more it was only logical that steadicam technology would find its way into the smartphone arena. Below are the best smartphone gimbals on the market today.
The Best Smartphone Gimbal
DJI Osmo Mobile 2 3-Axis Handheld Smartphone Gimbal
The DJI Osmo Mobile 2 Gimbal is our Best Choice for a number of reasons. First and foremost is its feature set that allows for, among other things, stunning timelapse movies. With Osmo's Motionlapse feature you can create a beautifully stable timelapse video while you're on the move. The cinematic zoom provides even more control over your product by way of a simple control switch on the handle. You'll even be able to recreate the dolly zoom effect made famous in the blockbuster "Jaws" and you won't need Spielberg behind the camera to get it. Add to this the fact that you'll get 15 hours of life from a single charge and you have just some of the many reasons why the DJI Osmo Mobile 2 is our Best Choice smartphone gimbal. Keep your phone and gimbal clean with some of the best tech cleaning products from our list.
Key Features:
15 hours of battery life from each charge
Effects include timelapse and dolly zoom
Easy to set up and use
3 way axis control
Weight 1 pound
Specification:
Brand

DJI

Weight

1.08 pounds
Versatile lightweight and affordable
Best in class battery life
Can be attached to any standard tripod
Some of the best features you'll find in any gimbal
Panoramas are not a strong suit
Zhiyun Smooth-Q 3-Axis Handheld Smartphone Gimbal
Zhiyun has been making quite splash in the phone gimbal market and the Smooth-Q, 3-axis Handheld Gimbal is a good example of why. The Smooth-Q is light, effective and extremely affordable and with its stunning 360 degree rotation it adds a whole new element to your video capabilities. It's one of a new generation of smartphone gimbals that allow you to plug your phone in to charge it while filming and it provides a generous feature set that includes face tracking, zooming, time-lapse and more. If your budget is limited you really can't go wrong with the Smooth-Q 3-Axis Handheld Gimbal from Zhiyun. Our Best Value pick. Be sure to also check out our list of the top go pro accessories for more great items like this. 
Key Features:
Up to 14 hours of life on a full charge
Compatible with any smartphone up to 6"
Exposure control is simple with the XY app
Charge your phone while shooting
Weight 2.7 pounds
Specification:
Brand

zhi yun

Model

HL-US-Zhiyun Smooth-Q Black

Weight

2.78 pounds
Works with a wide range of smartphones
Sturdy metal construction eliminates incidental damage
The charging during use feature is nice to have
Isn't going to break your bank
Bit of a learning curve involved
EVO SHIFT 3 Axis Handheld Smartphone Gimbal
EVO is a relative newcomer to the gimbal market but they've been able to create an outstanding product right out of the gate because they have a pretty extensive background in other types of image stabilization technology. As such, applying what they know to gimbal design wasn't such a leap. Notable features here include timelapse and option tracking. While they have stayed true to the basic design template of the smartphone gimbal they have obviously put some thought into the ergonomics as this is one of the easiest to use one-handed gimbals you'll find anywhere. Be sure to combine this with a cool travel camera from our list.
Key Features:
Up to 10 hours of run time
Option tracking and time lapse
3 different stabilization modes
Full control from the handle
Weight 1 pound
Specification:
Brand

EVO Gimbals

Model

FBA_EVO-50583-BLACK

Weight

2 pounds
Provides up to 10 hours of use on a single charge
The ability to control the phone with 4 way joystick
A wide array of available functions
Produces beautifully stable video
A little heavier than some other units
Zhiyun Smooth 4 3-Axis Handheld Smartphone Gimbal Stabilizer
Zhiyun returns to our list with their Smooth 4 3-axis Phone Stabilizer. This is an outstanding gimbal that provides everything from multi-axis control to the ability to mate it with the tripod of your choice as well as the ability to charge your phone while you record with it. It's a little heavier than some other gimbals but the metal construction is actually a welcome feature that should ensure the device won't shatter if you accidentally drop it. There's focus pull, timelapse and object tracking as well as one of the most comfortable handles around. And it will accommodate virtually all smartphone types with screens up to 6 inches, as well as GoPro Hero models 3, 4 and 5. Not cheap but still very reasonably priced.
Key Features:
Accommodates most smartphones and GoPro Hero 3/4/5
On board smartphone charging
Full image control with thumbwheel joystick
Up to 14 hours of runtime on a single charge
Weight 2 pounds
Specification:
Brand

zhi yun

Model

Smooth 4 Black with EACHSHOT tripod

Weight

2.15 pounds
Very high build quality throughout
Keeps things stable even in windy conditions
Charge your phone from the gimbal while in use
Outstanding run time from the L-ion battery
You have to buy your own micro USB cable
LanParte HHG-01 3-Axis Motorized Handheld Smartphone Gimbal
You're going to pay a bit more for the LanParte HHG-01 gimbal but what you get will make you glad you did. The HHG-03 3-axis Gimbal has one of the most comfortable handles you'll find and produces video of astonishing stability. It has a precise brushless motor, counterweights to perfect balance before shooting, an LCD battery display to warn you when you're getting low and one of the most attractive and useful carrying cases on the market. Build quality throughout is outstanding with shock resistant plastic and aluminum holding arms. A real gem of a gimbal that may spoil you against using any other.
Key Features:
Up, down, left, right and panning control
Easily compensates for wrist movements and walking
Built in counterweight for added image stability
Compartmentalized carry case
Weight 2 pounds
Specification:
Brand

LanParte

Model

HHG-01

Weight

2 pounds
The silica gel grip provides a nice secure handhold
Motion is typically very smooth
Handsome nylon carrying case included
Panning is also very smooth
Battery life is not up to other gimbals
Smartphone Gimbal Buying Guide
How We Chose Our Selection of Smartphone Gimbals
Quality - All of the smartphone gimbals profiled here are high quality devices that are slowly and effectively rendering traditional bulky steadicam units obsolete. Although to be sure we focused on gimbals we deemed to be outstanding values. There are certainly professional quality gimbals out there that will accommodate a wider range of devices and provide a more robust feature set but their price makes them impractical for the average person looking to go home from their cousin's wedding with some stable video.
Reviews - As always we consider what the people are saying about all of these products but like Olympic judges we tend to toss the high and low scores and give a bit more weight to those in the middle that seem more considered and objective. Still, the preponderance of our opinions are drawn from direct experience because we like making up our own minds.
Price - You can find gimbals out there that will run you a cool $1,000 and more and that will allow you to get perfectly stable video while running full bore down a mountain trail. But what we're concerned with here are consumer grade gimbals that the average person can use to really ramp up the quality of home movies shot with their smartphone. With that criteria in mind most of these units cost less than $300 and some around $100.
Features To Look For In the Best Smartphone Gimbals
The smartphone gimbal of today puts the elaborate steadycam vest setup of just a few years ago to shame. These are amazing high tech devices that will completely change the quality of your video work to the point that you may never go out again without the gimbal in tow. That said here are some things you should look for in a quality cell phone gimbal:
Stabilization - A gimbal that doesn't stabilize your video is not really much of a gimbal. That's what you buy it for so you'll want to look at plenty of clips shot with a certain gimbal before you consider laying down your hard-earned money on it. Ideally you'll want a gimbal that offers up/down (tilt), left/right (roll) and panning stabilization. The 3-axis stabilization is typically going to cost a bit more so for many people simple tilt and roll stabilization will be enough.
Battery life - This is something you really need to be aware of because the battery life of different gimbals can vary wildly. Some offer as much as 14 plus hours of use on a single charge while with others you'll be lucky to get 4 or 5 hours. Just by looking at the gimbal though it's impossible to tell. You need to take the time to read the spec sheet for the device before you decide if it has enough battery life for your particular purposes. Keep in mind too that longer battery life generally equals higher price.
Weight - This is another important feature. If you are working on an experimental film project using your gimbal you're going to be holding it a lot and the heavier it is the more exhausting will be the experience. Most people are going to want to draw the line with weight at about 2 pounds. While some will want to go for ultra-lightweight models that tip the scale at 10 ounces or so. You need to be honest about how much weight you can hold out in front of you for how long.
Compatibility - Not every phone gimbal is compatible with every smartphone. Some are designed to be an iphone gimbal while others are designed for android phones. Most however will handle both. But still, you need to check just to make sure the gimbal you're about to purchase is compatible with your phone. If it's not you just wasted a bunch of time and money.
Software - If you're to get the most out of both the gimbal and your smartphone camera the 2 have to be able to communicate with one another. Most gimbals today have software that allows you to control the smartphone camera using controls on the gimbal handle. The more types of control the software allows the better in most cases. So check the specs and see what type of control the software is designed to provide.
Smartphone Gimbal FAQ
Q: What is a smartphone gimbal?
A: A smartphone gimbal is a modified, stripped down version of what most people have come to know as the steadicam. The function of the cell phone gimbal is to allow you to produce nice smooth shake free video with your smartphone. While most smartphone cameras today provide some measure of stabilization it's not nearly enough to compensate even for the jarring effects of walking, never mind running or even shooting inside a car on a less than perfect road. The smartphone gimbal is a relatively inexpensive way to eliminate shaky footage and ramp up the quality of all your smartphone image products.
Q: Why you need a phone gimbal?
A: If you want to shoot video of your walk through the backstreets of the Latin Quarter in Paris you're going to have to be content with most of it being unwatchable due to shaking. Likewise if you're running along the sideline shooting video of your boy or girl as they careen down the pitch to score the winning goal you can be sure it's going to wind up a shakycam mess. The smartphone gimbal, when used in concert with your camera's own image stabilization features, will eliminate most of the shaking so you wind up with video that's worth keeping and showing family and friends.
Q: How to use a smartphone gimbal?
A: The Best Smartphone Gimbals are actually quite easy to use. First, make sure the gimbal will accommodate your smartphone. Some draw the line at 5.5" screens so if your screen is 6" you'll be out of luck. Once you are sure your gimbal is in harmony with your smartphone it should slide or snap into place and you will likely need to tighten down any clamps a bit to make sure your smartphone is being held securely. You'll do most of your controlling using the joystick. Panning, tilting and rolling will all be controlled using this feature. Most gimbals will have a small button for zooming (it might be called the "wide and tight" button or simply "zoom") and the record button is also easily accessible for your thumb to control. Essentially, once the smartphone is in place and synced with the software in the gimbal you won't have to touch your smartphone at all. Control will be localized completely in the gimbal with most done with your thumb.
Sign Up Now
GET THE VERY BEST OF GEARHUNGRY STRAIGHT TO YOUR INBOX