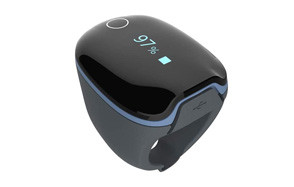 Wellue O2Ring Smart Ring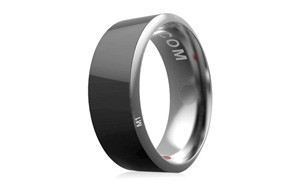 Leagway R3 Smart Ring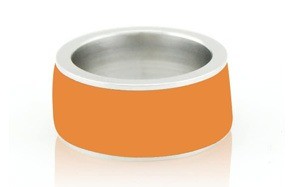 LYCOS Life NFC Smart Ring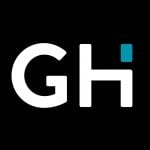 It seems that there's a smart version of everything these days, from our smartphones to smart homes, smart speakers, and even smart notebooks. Perhaps the machines are finally taking over, and the only intelligent thing to do is allow them to do their thing.
With technology on the move, it is only a matter of time before smart rings become commonplace, but which of the many available options are the best for you? If you're in the market for something that looks after your health, makes it easy to open apps, and even lock your phone, this could be the ideal solution for you. Compact, easily wearable, and practical, here are our top choices for smart rings.
The Best Smart Ring
Smart Ring Buying Guide & FAQ
Features to Look for in Smart Rings
Before deciding which of these smart rings makes the most sense for you and your needs, familiarize yourself with these key features.
Size - The first thing you need to consider about your smart ring is finding the perfect ring size. Considering the sticker price for some of these rings, losing one because of an easily-avoided sizing error could be disheartening at best. Losing a less expensive ring would also prove troubling due to the various security concerns created.
Most smart rings are available in a range of sizes so that you can find the perfect one for you. If you don't know your ring size, there is no point in guessing, so measure it to get the right idea. You can do this by taking a length of string or strip of paper and wrapping it around the base of the finger where you intend to wear the ring. When you have done this, measure its length, and select the corresponding size from the options. For a more precise measurement, you can visit a professional jeweler.
Features - The main thing that attracts many people to smart rings in the first place is the many features they offer. Whether you're looking at smart rings for iPhone or Android, you are sure to find a wide variety of features to suit whatever your needs are.
These features will usually include app-supported oxygen and heart rate monitor that produce detailed reports. For fitness buffs, these are ideal, but they are also useful for anybody working to improve their health.
Other rings may not boast such a broad range of features, but they are still useful for everyday wear. With these rings, you'll be able to open apps, answer (or reject) phone calls, and activate certain features, including payments and similar everyday demands. They work on NFC networks, meaning that as long as you have an NFC-reader device nearby, you can use them seamlessly.
While smartwatches and even smartphones can see a rapid drain in the battery throughout the day, smart rings are typically suitable for a few days without requiring a recharge. If you're not concerned with tracking sleep, they are easy to charge overnight.
Style - You don't want to wear something that doesn't look good. Thankfully, smart rings boast a full range of styles for every taste. From sporty, fitness-ready smart rings to more modest and subtle options that look closer to regular jewelry, there is no shortage of options.
The rings come in a variety of materials, including metal, wood, and rubber. Again, your choice here depends on what you prefer, how it matches your existing wardrobe, and how much you want your smart ring to stand out.

Smart Ring FAQ
Q: What is a smart ring?
A: Smart rings are wearable devices that come with a wide range of different features depending on your budget. They are compatible with mobile devices, but you can also use them for entrance controls and similar means. They are compatible with a wide range of applications and are convenient for streamlining your busy day-to-day activities. Aside from smartphones and control panels, you can also use them for payments and activity tracking.
Mostly, they are the same size as a standard ring. However, some smart rings are slightly bulkier to house advanced components. Affordable options tend to be slimmer and resemble more traditional rings. In contrast, smart rings that are bulky but comfortable will be more expensive to make up for the better build quality.
The smart ring's primary function is to act as a Near-Field Communication (NFC), which you have likely seen before on your smartphone features dock. This feature means that you no longer need to carry credit cards, door keys, or even car keys if you already have smart setups in your home and car.
Q: Why do you need a smart ring?
A: A smart ring is an excellent tool to have if you want to maximize your productivity and make your everyday life easier. Depending on the quality of the smart ring you choose, you can take total control of your lifestyle.
If you are trying to focus on improving your health and fitness, then options with progress tracking features for heart rate and blood-oxygen levels, are excellent resources. These rings work a lot like smartwatches, measuring your pulse before, during, and after a workout and providing you with customized reports.
These are typically reserved for higher quality, and therefore more expensive options. For most people looking for a simple piece of jewelry that will enhance their everyday life and make paying for items, unlocking their phones, and receiving messages quicker, a standard smart ring is just as suitable.
These rings will eliminate the need for you to carry around many of the everyday items that will typically bulk up your jacket, backpack, or pants pockets. Instead, you can program the smart ring to store information, including your credit or debit card details, much like you would with Google, Apple, or Android Pay, as well as codes or settings that permit access to your home, car, or office building. This convenience will prevent you from losing or forgetting items at home. Just don't forget to put it on before you leave.
As smart rings are more compact and less intrusive when you compare them to other smart gadgets, they are an excellent choice for people looking for a sleek overall look while still having total control over everything they encounter.

Q: How do you install a smart ring?
A: Just because your smart ring doesn't have a screen to navigate through settings and locate connection features doesn't mean it isn't easy to install and set up. It's quite the opposite, and relative to other smart devices, many find their connection and use quite simple.
For NFC rings, enable the NFC feature on your smartphone and authenticate your usage. Doing so should allow the smart ring to come online right away, and as many products come pre-charged, you can use it at once.
Despite this, there will be slight differences between different brands, so if you have any issues with installation, seek help from the brand website or customer service platforms. These should help you with any problems. Similarly, look online for other users who may have encountered similar issues. Often, you'll find a solution sooner than expected.
Sources:
Using The NFC Ring With Android Smart Lock - NFC Ring
How To Measure Your Ring Size - Argent London