Last updated:
28 May 2020
5 Best New Apple MacBook Laptops (Review) In 2021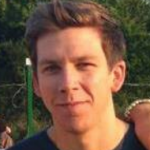 This product guide was written by Jordan Carter
Published
January 21, 2020
Support us! GearHungry may earn a small commission from affiliate links in this article.
Learn more
Apple has made its mark in the smartphone industry, in so much that, a huge amount of loyalists have sworn by the phone's superiority regardless of the cost. When it comes to computer systems, they haven't dropped the ball either, even with the tough time windows computers are given them, the Macbook has still held her own. Their sleek designs, operating system and obsession with increased security is what makes it a top choice for a lot of professionals and even the average working man and woman. Apart from the automatic reverence associated with Apple Devices and computers, some have still been found lagging behind in efficiency or uniqueness. Not these ones though, we have compiled a list of some of the best new Apple MacBook laptops you'd want to be found using in 2019/2020.
The Best New Apple MacBook Laptop
New Apple MacBook Laptop Buying Guide
It's not just about getting the first Macbook that catches the eye, as superior, classy and reliable as they are, it's best to make a more informed purchase. Macbooks come in different sizes, types, colors and storage capacities. We'll be exploring some of the features to consider when buying a suitable Macbook, as well as the various types available on the market today.
Features To Look For In Apple Macbooks
The Macbook ticks a lot of boxes when it comes to design, quality and durability, so we looked beyond the obvious, and decided to outline features some people take for granted, that are really important. These include:
Display - When it comes to display, Apple has tried it's best to be true to nature, without making images look too fake, coloured or different from the original. The Macbook Pro reportedly has a better display than the Macbook Air. This doesn't take away from the laptops crisp, high resolution picture and video quality via it's True-Tone technology. However, just to make sure, check the model you're buying and confirm the resolution it delivers.
Processor - The Processing capacity highly depends on the model you are looking at, and the type of Macbook as well. The Macbook, Macbook Air and the older versions of the Macbook Pro all use a 2015 Processor version which isn't as high tech as what the new versions are rocking. The 256GB SSD in the Macbook Air proved to be fairly fast, but not as efficient as the Macbook Pro's write speed. Be sure to check the specs on the laptop to ensure it will match up with the kind of efficiency you require. This is quite important, because once you purchase a Macbook, the processor can't be upgraded, so maybe save up the extra dollars to get an i7 instead of an i5 if it's going to be an issue long term.
Storage - Again, the storage that the Macbook and Macbook Air offer is a bit limited for the individual that needs the extra space. The advantage is that, getting an SSD storage instead of external drive storage is much faster. The trick is to try and get SSD storage of up to 256GB and later get an external Thunderbolt3 SSD storage when required. This will save you some money initially without compromising on the fast speeds you are entitled to.
Memory - Most versions of the MacBook comes with 8GB Ram, with the option of upgrading to higher capacities. If you choose to stick with the 8GB provision, that could be a real kick in the leg, especially when performing tasks or running big apps that take up a lot of space. The Air's RAM maxes up to 16GB, but with the Pro, you can get up to 32GB. Try to buy at least 16GB Ram, this should allow you to run larger apps and do more on the Mac without regretting the $$ spent on purchasing a Macbook.
 Types Of Apple Macbook Laptops
The type of Macbook you decide to buy really depends on personal preference and the type of purposes it's going to serve long term. Work purposes, academic purposes, gaming, travelling and the likes could make all the difference when you're choosing the most suitable macbook for the job. We have outlined below the two kinds of Macbooks available on the market for now, the major differences and how it should suit various lifestyles.
Macbook Air - The Macbook air caused a lot of fuss when it entered the market, it was quite different from the laptop models we were used to and featured a trendy design that practically everyone wanted to get their hands on. Rocking an expensive and classy physique, the Macbook air is quite slim and lightweight, making it the top choice for users who mind the extra weight. Available in the glossy colour silver, the laptop features a streamlined 13-inch screen. It provides two major model options to choose from; a 1.8Ghz with 128Gb or a 1.8Ghz with 256Gb. The downside to the sleek Macbook Air is the meager 8Gb Ram it offers. If you're a school boy/girl in the 6th grade, maybe that amount of storage capacity would do. With pictures, videos, work/school projects to store, 8Gb would hardly do.
However, don't despair just yet, there's always a silver lining with Apple, and an expensive one, but an advantage at the end of the day. You can upgrade to a 2.2GHz processor with a whopping 512GB of storage, again, this would come for a little extra $$. Another factor to consider is the slightly 'outdated' 2015 model processor the Macbook Air runs on, which doesn't really make it the most suitable option for gamers, video editors, content developers or vloggers. There's also the fact that until the newer 13-inch version hits the markets, the current one only comes with one USB-C port. All in all, if you're looking for a more affordable option than the expensive Macbook itself, the Macbook Air would definitely suffice. It's a good option for students, and those who need a lighter laptop to move around with.
Macbook Pro - The Macbook Pro comes with a lot more options to choose from, and a lot more enjoyable features from enhanced screen resolution to better storage, and innovative touch sensors. It's a better option for students, workers, entrepreneurs, stay at home mums, freelancers that prefer a powerful processor that can take on the extra work. The speed and processing capacity the Pro offers makes it super suitable for video producers, developers, designers and other top-notch professionals who need the benefits quick connectivity, sharp resolutions and processing speeds bring.
There is a good range of specs to choose from with the Macbook Pro;
-          The Pro 13.3-inch with 2.3GHz dual-core Intel Core i5
-          The Pro 13.3-inch with 2.5GHz dual-core Intel Core i7
-          The Pro 15.4-inch with 2.2, 2.5 or 2.8GHz quad-core Intel Core i7 processor
All these options come with a 128GB to 1TB SSD Hard Drive for the 13-inch models, the 15-inch models come with 256GB to 1TB memory capacity. The MacBook Pro is available in two colors; space grey and silver, and still uses the same 2015 processor model like the Macbook and Macbook air. They have the following physical connectivity options: 2 USB 3.0 ports, a Magsafe 2, Thunderbolt 2 and one SDXC card slot. However, they are newer models of the 13 and 15-inch Macbook Pro that feature Touch bar and Touch ID specs.
It's doubtless to say that these versions are even more powerful and security conscious than the previous versions. Fingerprint sensors replace the 'old-fashioned power button while an extremely efficient processor takes speed, and other functions to a whole new level. With fingerprint protection, it's practically impossible for third-party apps or malware to gain access to your information. These new versions also come with more USB ports, improved storage capacity and memory size options.