Best Apple MacBook Laptops In 2022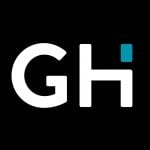 This product guide was written by GearHungry Staff
Last Updated
January 21, 2020
GearHungry Staff
GearHungry Staff posts are a compilation of work by various members of our editorial team. We update old articles regularly to provide you the most current information. You can learn more about our staff
here
.
GearHungry may earn a small commission from affiliate links in this article.
Learn more
Apple has made its mark in the smartphone industry, in so much that, a huge amount of loyalists have sworn by the phone's superiority regardless of the cost. When it comes to computer systems, they haven't dropped the ball either, even with the tough time windows computers are given them, the Macbook has still held her own. Their sleek designs, operating system and obsession with increased security is what makes it a top choice for a lot of professionals and even the average working man and woman. Apart from the automatic reverence associated with Apple Devices and computers, some have still been found lagging behind in efficiency or uniqueness. Not these ones though, we have compiled a list of some of the best new Apple MacBook laptops you'd want to be found using in 2019/2020.
The Best Apple MacBook Laptop
New Apple MacBook Pro Laptop 16GB RAM, 256GB Storage
With Windows slowly but surely gaining more and more momentum in the world of Laptops, the New Apple Macbook Pro has come to clear any doubts. It proves who still wears the crown not with mere words, but with a sure guarantee to deliver more power, efficiency while enhancing user-convenience. This new Macbook Pro rocks a sleek, slim and gorgeous attractive screen and body in the colors; space grey and silver. It delivers a crisp, extremely satisfying retina display; what you see is what you get with this new model. The MacBooks signature True-Tone display promises to be even more clear, providing fantastic picture and video quality for your general enjoyment. They really outdid themselves this time, from the enhanced finger-print power button, which has tightened the reins on security and personalised power on/off options.
In addition, this New Macbook has paved the way for professionals young and old, to spend more time doing what they love, and less waiting for their work to load. With the 4, 6 and 8 Intel Core and up to 4.8GHz Turbo boost, the next level is truly just one step away. Completing task with a processing unit that supports excellents, efficiency and speed, getting the job done has never been so limitless. If we had to go on, we'd exhaust pages, but trust us when we say this Macbook delivers superior performance in terms of the processing unit and memory, stunning graphics, extremely efficient storage and much more. Get ready to experience true efficiency, enhanced security and superior capacity with the new Macbook Pro. To be able to properly protect your laptop, be sure to check out our guide to the best MacBook Pro cases.
Key Features:
Up to 10 hours battery life
13-inch and 15-inch screen
Up to 2T SSD
Quieter typing experience
Specification:
Brand

Apple

Weight

4.02 Pounds (1.83 kg)
New Apple MacBook Air Laptop
The Macbook Air stuns again with it's slim, sexy physique that got it so popular in the first place. If you're a sucker for portable, easy-to-carry laptops, this is it, in a whole new light. The New Apple MacBook Air comes in gold, silver and space grey, with a portable 13.3-inch screen signed off with Apples True-Tone Technology. With a resolution of 227 pixels, this laptop supports and displays a large range of color hues. Thanks to the crisp picture/video quality, 4k videos and the likes are displayed for the consumers utmost satisfaction. What's more, the processing unit has equally been tweaked to a 1.6GHz dual-core intel i5, delivering the efficiency to get work done fast.
Spend less time waiting and more time doing what you love with the Intel UHD Graphics 617, which supports better and faster graphics and video editing, production and the likes. For those who rebelled against a single USB-C port, well Apple heard loud and clear. There's an additional Thunderbolt3 USB-C port for faster and more efficient charging and although this new version may still be running on the same ol' 8GB Ram, but equally available is up to 128GB of storage to suffice for that. Don't forget that instead of being stuck with 8GB RAM, an upgrade is available for a couple more bucks, which would readily afford the efficiency you may be craving for. All in all, this new version is quite the stunner and will be a great companion for regular travelers, or the individual who loves portability and efficiency.
Key Features:
Up to 10 hours wireless web battery capacity
Touch Bar and Touch I.D
13-inch retina display
Fast SSD storage
Specification:
Brand

Apple

Weight

2.75 Pounds (1.25 kg)
New Apple MacBook Pro Laptop 1.4GHz Intel Core i5
Available in space grey and silver, this 13-inch New Apple MacBook Pro comes with a burst of color. In actuality, it features a beautiful Retina display with True-Tone Technology. Videos are extra clear and crisp, making movies binge-worthy and graphics/picture editing a lot easier. The Intel Iris Plus Graphics 645 makes working on this laptop even more efficient, the processor runs like a true pro. This ensures you spend less time waiting and more time working, getting tasks done in no time. And thanks to the extra-fast SSD, nothing will slow you down again, extra-large apps, massive transfers, nothing. In addition to the extra features on this sleek MacBook, there's an extra-smooth keypad that talks less and types more. You'll definitely enjoy running fingers through its surface with little to less feedback coming from the noiseless keyboard.
The Touch bar and Touch ID has to be the icing on the cake, it facilitates easy operation while providing a cooler user-interface anyone would enjoy. With the Touch ID, you can now easily power on and off the MacBook, as well as make purchases online with a simple press of your fingertip. Security is more enhanced, eliminating the concern that comes with less secure laptops. With the brilliance this new MacBook Pro brings to the table, there's only one thing left to do, enjoy it. You may also like some of the best laptop backpacks, so be sure to check them out.
Key Features:
Quad-Core 8th generation Intel Core i5 processor
Retina Display with True-Tone Technology
Two Thunderbolt3 USB-C ports
Up to 10 hours of battery life
Specification:
Brand

Apple

Weight

3.02 Pounds (1.37 kg)
New Apple MacBook Pro 16-Inches 16GB RAM
Drink in the excellence this New MacBook Pro guarantees with an all new and outstanding wider, clearer view. It definitely brings on most of the features MacBook lovers were waiting for, as well as upgrades that can't go unnoticed. It comes with a better screen resolution, sharp imagery and support for practically all color hues and the screen's display automatically adjusts to the lighting in the room at the time, making this laptop even more cool. What's more, with this new MacBook Pro, you equally enjoy the provision of a superior processor that guarantees a smooth and efficient run, regardless of the workload. And thanks to the efficient 6- and 8-core processors as well as the state of the art thermal architecture, performance is fully optimized.
For professionals who would love to benefit from the superior graphics this MacBook allows, with the benefit of a larger, clearer screen, the 5000M Series Graphics has got your back. From designing projects, photoshop, video editing; it's set to deliver sky-rocketing speeds even for the most challenging and demanding workload. And operating on an upgradable 8GB RAM with a capacity of up to 64GB of memory, it also promises extra fast storage capacity via the efficient SSD. What's even better is the answer Apple has provided to the loud prayers of Her loyalists, more connectivity! What's more, this New 16-inch MacBooks sports four Thunderbolt3 USB-C ports for charging and the likes as well as a headphone jack. There's also the Touch ID fingerprint function at the top-right corner that allows only authorized access into your personal space. Choose from the 6- or 8- Core Intel Core processors and enjoy the exceptional performance guaranteed either way. If you are interested in equipment for laptops, check out our guide to the best laptop stands and find the one that suits your needs.
Key Features:
New 'scissors' Keyboard
Up to 64GB Memory
Up to 11 hours battery time
True Tone display Technology
Specification:
Brand

Apple

Weight

4.3 Pounds (2.0 kg)
New Apple MacBook Pro (15-inch, 16GB RAM, 256GB Storage)
The MacBook Pro equally has this all new 15-inch laptop that's still sleek, extra-slim, light on the hands and just a few inches taller than the 13-inch. Yeah, it may not fit in all travel backpacks and bags, but hey, with the outstanding display it delivers, you could simply settle for a regular laptop bag. These are the little sacrifices we make for top notch products that provide excellent performance, fast speeds and a satisfactory storage capacity. The New Apple MacBook Pro 15-inch laptop does all this and more, from the new upgrades, to beautiful displays and a processor that facilitates more professionalism when it comes to graphics, video editing and the likes.
With the Radeon Pro 555x Graphics and 4GB of video memory, get more done, in less time and with more productive excellence; utmost satisfaction is guaranteed. What's more, working on other important projects have equally been made easier, regardless of the file load, the ultra fast SSD has you covered. Fast speed, no glitches and secure browsing, nothing really beats that. There's the option of a 6-core Intel Core i7 processor or an 8-core Intel Core i9 Processor to choose from and some have praised the excellent speeds this laptop delivers, however, downer is, it may not be the best gaming laptop out there. So the ball is in your court, spend extra to get extra and know what true performance feels like.
Key Features:
Four Thunderbolt3 USB-C ports
9th generation 6-core Intel Core i7 processor
Touch Bar and Touch ID
Up to 10 hours of battery life
Specification:
Brand

Apple

Weight

4.02 Pounds (1.83 kg)
New Apple MacBook Laptop Buying Guide
It's not just about getting the first Macbook that catches the eye, as superior, classy and reliable as they are, it's best to make a more informed purchase. Macbooks come in different sizes, types, colors and storage capacities. We'll be exploring some of the features to consider when buying a suitable Macbook, as well as the various types available on the market today.
Features To Look For In Apple Macbooks
The Macbook ticks a lot of boxes when it comes to design, quality and durability, so we looked beyond the obvious, and decided to outline features some people take for granted, that are really important. These include:
Display - When it comes to display, Apple has tried it's best to be true to nature, without making images look too fake, coloured or different from the original. The Macbook Pro reportedly has a better display than the Macbook Air. This doesn't take away from the laptops crisp, high resolution picture and video quality via it's True-Tone technology. However, just to make sure, check the model you're buying and confirm the resolution it delivers.
Processor - The Processing capacity highly depends on the model you are looking at, and the type of Macbook as well. The Macbook, Macbook Air and the older versions of the Macbook Pro all use a 2015 Processor version which isn't as high tech as what the new versions are rocking. The 256GB SSD in the Macbook Air proved to be fairly fast, but not as efficient as the Macbook Pro's write speed. Be sure to check the specs on the laptop to ensure it will match up with the kind of efficiency you require. This is quite important, because once you purchase a Macbook, the processor can't be upgraded, so maybe save up the extra dollars to get an i7 instead of an i5 if it's going to be an issue long term.
Storage - Again, the storage that the Macbook and Macbook Air offer is a bit limited for the individual that needs the extra space. The advantage is that, getting an SSD storage instead of external drive storage is much faster. The trick is to try and get SSD storage of up to 256GB and later get an external Thunderbolt3 SSD storage when required. This will save you some money initially without compromising on the fast speeds you are entitled to.
Memory - Most versions of the MacBook comes with 8GB Ram, with the option of upgrading to higher capacities. If you choose to stick with the 8GB provision, that could be a real kick in the leg, especially when performing tasks or running big apps that take up a lot of space. The Air's RAM maxes up to 16GB, but with the Pro, you can get up to 32GB. Try to buy at least 16GB Ram, this should allow you to run larger apps and do more on the Mac without regretting the $$ spent on purchasing a Macbook
 Types Of Apple Macbook Laptops
The type of Macbook you decide to buy really depends on personal preference and the type of purposes it's going to serve long term. Work purposes, academic purposes, gaming, travelling and the likes could make all the difference when you're choosing the most suitable macbook for the job. We have outlined below the two kinds of Macbooks available on the market for now, the major differences and how it should suit various lifestyles.
Macbook Air - The Macbook air caused a lot of fuss when it entered the market, it was quite different from the laptop models we were used to and featured a trendy design that practically everyone wanted to get their hands on. Rocking an expensive and classy physique, the Macbook air is quite slim and lightweight, making it the top choice for users who mind the extra weight. Available in the glossy colour silver, the laptop features a streamlined 13-inch screen. It provides two major model options to choose from; a 1.8Ghz with 128Gb or a 1.8Ghz with 256Gb. The downside to the sleek Macbook Air is the meager 8Gb Ram it offers. If you're a school boy/girl in the 6th grade, maybe that amount of storage capacity would do. With pictures, videos, work/school projects to store, 8Gb would hardly do.
However, don't despair just yet, there's always a silver lining with Apple, and an expensive one, but an advantage at the end of the day. You can upgrade to a 2.2GHz processor with a whopping 512GB of storage, again, this would come for a little extra $$. Another factor to consider is the slightly 'outdated' 2015 model processor the Macbook Air runs on, which doesn't really make it the most suitable option for gamers, video editors, content developers or vloggers. There's also the fact that until the newer 13-inch version hits the markets, the current one only comes with one USB-C port. All in all, if you're looking for a more affordable option than the expensive Macbook itself, the Macbook Air would definitely suffice. It's a good option for students, and those who need a lighter laptop to move around with.
Macbook Pro - The Macbook Pro comes with a lot more options to choose from, and a lot more enjoyable features from enhanced screen resolution to better storage, and innovative touch sensors. It's a better option for students, workers, entrepreneurs, stay at home mums, freelancers that prefer a powerful processor that can take on the extra work. The speed and processing capacity the Pro offers makes it super suitable for video producers, developers, designers and other top-notch professionals who need the benefits quick connectivity, sharp resolutions and processing speeds bring.
There is a good range of specs to choose from with the Macbook Pro;
-          The Pro 13.3-inch with 2.3GHz dual-core Intel Core i5
-          The Pro 13.3-inch with 2.5GHz dual-core Intel Core i7
-          The Pro 15.4-inch with 2.2, 2.5 or 2.8GHz quad-core Intel Core i7 processor
All these options come with a 128GB to 1TB SSD Hard Drive for the 13-inch models, the 15-inch models come with 256GB to 1TB memory capacity. The MacBook Pro is available in two colors; space grey and silver, and still uses the same 2015 processor model like the Macbook and Macbook air. They have the following physical connectivity options: 2 USB 3.0 ports, a Magsafe 2, Thunderbolt 2 and one SDXC card slot. However, they are newer models of the 13 and 15-inch Macbook Pro that feature Touch bar and Touch ID specs.
It's doubtless to say that these versions are even more powerful and security conscious than the previous versions. Fingerprint sensors replace the 'old-fashioned power button while an extremely efficient processor takes speed, and other functions to a whole new level. With fingerprint protection, it's practically impossible for third-party apps or malware to gain access to your information. These new versions also come with more USB ports, improved storage capacity and memory size options.
Sign Up Now
GET THE VERY BEST OF GEARHUNGRY STRAIGHT TO YOUR INBOX