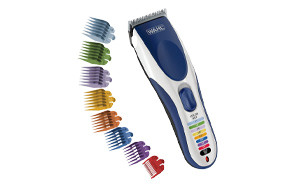 Wahl Color Pro Cordless Rechargeable Hair Clipper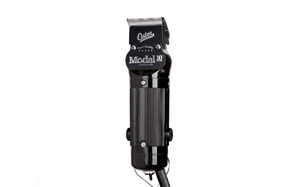 Oster Classic Professional Barber Clippers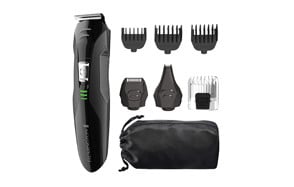 Remington PG6025 All-in-1 Lithium Powered Grooming Kit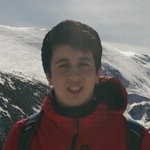 Cutting your own hair has been a growing trend; you don't have to train yourself through a barbershop school or anything, you just need to apply some patience and common sense. That being said, your equipment matters more than anything else. Sure, your sleight of hand is going to play into the actual cut, but you can only do so much with dull, lesser-quality clippers. If you're going to take the financially-rewarding route of cutting your own hair, these are the clippers you need to look at.
The Best Hair Clipper For Men
Hair Clipper Buyers Guide & FAQ
Motor - A powerful motor makes for a longer-lasting product and is an investment in your personal grooming. If you purchase a clipper with an inferior motor, you won't get the best use out of it and they have a tendency to die out faster. Also, motors that aren't of the highest quality tend to overheat after prolonged use, so always keep an eye on the motor for whatever clipper you buy.
Ease and Frequency of Use - This mostly deals with the design of the clipper. Some clippers are easier to handle than others, so take a look at whatever clipper you want to buy and ask yourself how long you can hold on to it for while cutting hair. Also, clippers with sturdier designs can be used multiple times without hassle or stress. So, keep that in mind when purchasing a clipper.
Accessories - Always have a look at the accessories that come with the clipper. Bear in mind that the number of accessories that come with a clipper doesn't necessarily mean that the clipper is of superior quality. A better gauge will be the quality of accessories and the quality of the blades.
Hair Clipper FAQs
Q: How long do hair clippers last?
A: With the right maintenance, your clipper can last for a very long time. Clipper maintenance and frequency of use are the most important factors to consider when pondering how long your clipper will last.
Q: How often do I need to oil my clipper blades?
A: While some would suggest that you oil your blades every couple of cuts, it might be best to oil it with every cut as this helps maintain the integrity of the blades and keeps them from rusting or dulling.
Q: How do I align my blades?
A: Aligning your blade is a simple enough task. Simply hold the clipper sideways and look closely at it. If everything is as it should be, there would be no teeth standing out neither will there be any crooked blade or loose tooth; if there are, simply loosen the blade screws with a screwdriver, wiggle the blades back into place and make sure they are properly aligned, then screw it tight and you can resume usage.
Q: Can new blades be purchased?
A: Yes. This won't happen often as if well maintained, blades can last a very long time, but in the event of an accident or something, a new blade can always be purchased.
Q: How do I cut my own hair?
A: When cutting your own hair, use the following tips:
Wash and comb your hair. This is necessary as softer hair is easier to shave.
Decide what length you want your hair to be and adjust your clipper accordingly.
If you're going for a low cut, take on the front part first. Move the clipper from front to back.
Shave one side at a time. If you have them, make use of 'ear tapers' as the area around the ear could be slightly problematic. If you don't and are using only the blade, then make sure your strokes are slow and deliberate as you would want to avoid nicking your ear.
Shave the back of your head moving the clipper from the bottom to the top in even rhythmic movements. Use a mirror so you don't end up missing anything.
Work on your sideburns and your neckline.
Look over your work and put finishing touches where necessary.