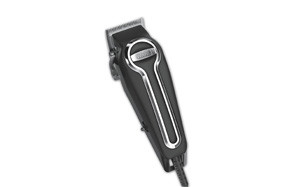 Wahl Elite Performance Hair Clippers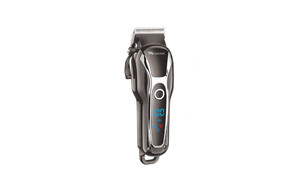 Surker Cordless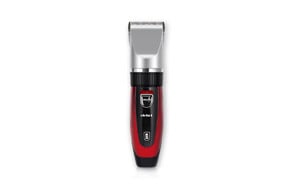 ELEHOT Hair Clipper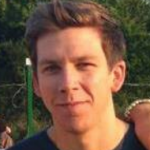 Cutting your own hair has been a growing trend; you don't have to train yourself through a barbershop school or anything, you just need to apply some patience and common sense. That being said, your equipment matters more than anything else. Sure, your sleight of hand is going to play into the actual cut, but you can only do so much with dull, lesser-quality clippers. If you're going to take the financially-rewarding route of cutting your own hair, these are the clippers you need to look at.
The Best Hair Clipper For Men
Hair Clipper Buyers Guide & FAQ
We're men—there are two main things that a woman looks at when we meet them: our physique, and our hair. Between rocking an amazing facial hair style and trying to keep yourself in the best possible shape, women will look at your hair. Most of us don't want to dish out a mad amount of cash every time we visit the barber, or maybe you're a particular gent and you only trust the hands of a salon employee. Either way, it gets expensive. Apart from a tiny bit of electrical use as time goes on, your hair clippers will be an investment that you can carry onward for years. Save money, invest in a great hair clipper which are gift ideas for men and teach yourself to cut your own hair from here on out.

Q: How Often Do I Need To Oil My Clipper Blades?
A: As with any personal grooming product, you clean it up, and stow it away. With hair clipper blades, it's a bit different. Even when you're not using your clippers, you should oil them once per week. If you end up using this for the whole family, like giving your kids a haircut when you do your own, you'll want to oil them between every second use. Reason being, you don't want your blades to get gunky. It's very easy for that oil to meet the friction of the blades, and cake into a gunk that you just can't get off.
If you're only trimming your hair once a month, try to set an alarm on your phone for the same time every week—a time when you know you'll be home, like Sunday morning chore time—and take a moment to oil the blades. Your hair clippers should last you a lifetime, so you need to ensure that. You'll be using one to three drops of oil at a time, so you'll only need to purchase clipper oil once every year or two, depending on the size of the bottle you go for.
Q: How Do I Align My Blades?
A: The last thing you want is to cut your hair with uneven blades. It's going to mess with your cut, and leave it looking a little botched. It won't be noticeable enough to end your day, but people will tilt their head slightly when they look at you. It just won't look quite right. That being said, blade alignment is key, and you should pay attention to it with every use. On average, you'll only need to align your blades after every sixth use, provided that those uses are roughly 10-15 minute intervals.
Unscrew The Blades
You'll need a small mechanical screwdriver for this. Unscrew the bits holding the blades in. You'll have two blades that crisscross one another to cut your hair, and you should see both of these loosen when you mess with these screws. Be very careful—do this in an open areas, like a tabletop or somewhere else that you can keep track of the screws if they bounce slightly. Avoid doing this on a carpeted area—you won't be able to hear a screw if it pops off and lands somewhere.
Use Tweezers To Align Blades - You can absolutely use your fingers to do this, but when you use tweezers, you're not messing with the oils on the blade. Get the two blade pieces to line up together perfectly, and get ready to reattach. (Note: You'll be able to know that your blades are aligned when the edge teeth match up perfectly.)
Reattach Screws - It's going to take a few times to get this right. Yes, we all know how to use a screwdriver, but you're working with oiled steel, here. If the blades misalign while you're screwing them back into place, you'll have to delicately fix them (this is where those tweezers come in handy, I'm telling you). Screw them in, and you're good to go. Make sure they're nice and tight so the vibrations don't undo all your hard work right away.
Q: Can New Blades Be Purchased?
A: Yes. Most manufacturers have them available directly on their website. The only issue you may run into here is the possibility that they've taken your model out of their current lineup. This can be a real pain, because blades that go with their newer clippers may not apply to yours. Since you only have to replace the blades when you notice frayed, frizzy ends on your hair, we recommend buying 2-3 additional blades, and leaving them in the packaging along with your hair trimmer kit.
Q: How Long Can Hair Clippers Last?
A: They can literally last your entire life. Steel is durable, and maintenance is simple, yet extremely effective at keeping your clippers safe and ready to use. It's extremely rare that you run into any electrical issues with the internal wiring, since that compartment is locked up nice and tight. The only foreseeable reason you may need to replace your clippers, is if they don't come with a proper IPX waterproof rating, and they take a quick dunk in the full basin. Other than that, with proper maintenance, you'll have these forever.

Q: How Do I Cut My Own Hair?
A: You want to save money on the barbershop, and handle your style yourself. Let's be honest, we've all had issues with a barbershop not doing it quite right. You'd think that someone who does this for eight hours a day would pay closer attention, right? Do it yourself, and save heaps of cash over the years. Once you learn how to do it properly, it's like riding a bicycle.
Pick a Hairstyle - If you're comfortable with the same style you've been rocking all along, keep it. The point here is that you don't want to suddenly decide, "I want a completely different hairstyle," when you're never had it before. You don't want to approach it like you know what you're doing. You like this hairstyle. It's been your thing for a while, you know it looks good, and you know how it should look. If you're picking a brand new hairstyle, you should visit a barbershop or salon the first time around to see what the finished product should look like. Consider it a small investment.
Understand How Your Hair Grows - For the most part, men's hair all grows in the exact same way. You'll want to take a look at yourself in the mirror, understand where your hair is at, and how it grows in. You should always cut in the direction that your hair grows, and never against it. Reason being is that you'll create sharp, jagged ends on your hair, and ruin that natural look.
Give It a Primer - If your hair has grown to a considerable length, or it's just become shaggy and bushy compared to what it was, you should start with a hair clipper size that you know you'll like. For instance, if you usually have stick-straight, short hair on the sides and back, and a tiny bit more on top, you'll want to choose the guard that matches the longest point of your hair. Buzz your head the entire way around. It's like you're laying the groundwork before you actually drop the house down.
Work the Sides - A lot of barbershops tend to work on one side of your head, then move to the back of your head, then to the other side. It's just… don't do it. You ruin your focus. When you're working on one side of the head, you have a quick, fresh idea of what it looks like, and how you want it to be. Immediately jumping to the other side is going to keep you focused, and in the same zone. It's easier to compare how the sides are going, and then, once you have the green light, work your way to the back.
Cutting the Back - This is where it gets a bit tricky. You'll need an additional mirror to do this properly. One of the most popular styles today is the undercut, and most men just like having shorter hair on the sides and back than they do on the top. (A lot of military guys don't like hair touching the tops of their ears.) Begin chopping away at the back of your hair, and be sure to follow the direction in which is grows.
Assess - Make sure your sides and back are all the same length, and that the lining of your hair is straight and everything is going well. Now you can get a slightly shorter piece for the top of your hair, or, you get bonus points if you used a guard that was already set to your preferred length.
Enjoy - You'll be able to assess how well you did here, and if you're going to continue or perhaps look up a few videos to actually see someone doing it. Remember, you can always buzz it off and start again. Buzzing down to the 1 or 2 guard size is simple and foolproof.