Best Hair Clippers For Men in 2021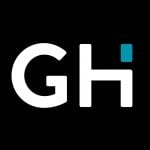 This product guide was written by GearHungry Staff
Last Updated
January 23, 2018
GearHungry Staff
GearHungry Staff posts are a compilation of work by various members of our editorial team. We update old articles regularly to provide you the most current information. You can learn more about our staff
here
.
GearHungry may earn a small commission from affiliate links in this article.
Learn more
Cutting your own hair has been a growing trend; you don't have to train yourself through a barbershop school or anything, you just need to apply some patience and common sense. That being said, your equipment matters more than anything else. Sure, your sleight of hand is going to play into the actual cut, but you can only do so much with dull, lesser-quality clippers. If you're going to take the financially-rewarding route of cutting your own hair, these are the clippers you need to look at.
The Best Hair Clipper For Men
Wahl Color Pro Cordless Rechargeable Hair Clipper & Trimmer

The Wahl Color Pro Cordless Trimmer is the best cordless option when you consider price, versatility, and performance. It features many of the same aesthetic designs as the corded trimmer; save for the little red indicator light at the very bottom which sets it apart as a cordless trimmer. There is also a power button, just above the color-coded keys with which you can toggle the trimmer on and off. It comes with the NiMH battery technology rather than lithium, but still provides a decent 60 minutes of use per charge.
Due to its cordless nature, it is easy to carry about and this is where it outmatches its sister trimmer. The Wahl Color Pro Cordless Trimmer can work wherever you are which gives it an advantage over the corded one which is partial to American electrical outlets and carries the warning of not to be used with other outlets. This trimmer is also easy to clean and take care of. Easily used for various hairstyles and lengths, the Wahl Color Pro Cordless is definitely a trimmer worth considering. You may also like some of these handy hot air brushes from our list, so check them out.
Key Features:
Cordless trimmer which can be used anywhere, anytime
NiMH battery that can last up to 60 minutes per charge
Easy to wash and clean
Color-coded combs and keys to ease the stress of remembering the right level when cutting hair
Specification:
Brand

Wahl

Model

9649

Weight

1.36 pounds
Remington PG6025 All-in-1 Lithium Powered Grooming Kit

The Remington PG6025 Grooming Kit looks like something from the future. With its obsidian colored frame and attractively curved exterior, the Remington is pretty to look at. It has a power button on the front and three green bars that let you know just how well your battery is doing. There are two large indents on the side that allow you to grip the shaver firmly and it even comes with a drawstring bag which makes it an ideal travel partner for wherever you go. The major plus of the Remington is the accessories. It comes with six different attachments and has up to fourteen different settings. This trimmer has the best accessories and can be used for nose hair, beards and even the hair in your ear.
Another great point of the Remington is the steel blades. They are self-sharpening with added precision and also strong enough to last for a long period of time. The Remington is also cordless and rechargeable coming with a lithium battery that when charged, can easily give you between 65-70 minutes of use. It also offers performs optimum performance, so, whether you have three green bars or one, it will keep working at its best until it dies out. For those who might require more than 70 minutes of use, the Remington can be used while plugged in, however, once the battery dies out, it has to be charged to be used again even when plugged in. The steel blades also ensure that you don't have any skin irritation and you never have to worry about the blades getting dull. Highly affordable, the Remington is an excellent option for those who want a great shaver but also have to be frugal. You may also be interested in some of the best back shavers from our list, so check them out.
Key Features:
Lithium battery that lasts up to 70 minutes
Sleek design with obsidian colored exterior and indented sides for easier handling
Six different attachments that make it usable in a number of situations
Self-sharpening blades for smoother trim
Specification:
Brand

Remington

Model

PG6025

Weight

13.4 ounces
Andis Professional T-Outliner Beard/Hair Trimmer

Andis has been well known and well-liked for years and with the Andis Professional T-Outliner Beard/Hair Trimmer GTO, they don't disappoint. First thing you notice out of the gate is its lovely design. While the trimmer itself features a simple design, it's the little things that make it charming. First is the grey, hard plastic casing which just looks amazing and there are contours on the side that make it very easy to handle and comfortable to use. It also comes with an 8-foot cord that's sturdy and allows free movement. You might feel that with that much cord, perhaps tripping over could be a problem, but that's not the case with the Andis as the cord has a hanger loop which prevents this.
It is equipped with an electromagnetic motor that can achieve an astonishing 7200 strokes per minute. The T-Blade is also hardened with carbon, therefore, you can get the cleanest look with a smoothness that you might not get with other blades. The Andis is also capable of the zero-gap, however, you will need to possess some level of skill to pull this off. The carbon steel blades are tough and can handle different types of hair. You might want to be careful of prolonged use of the Andis as it can get rather hot after a while. The Andis can be used in various ways but is especially great for fading as the blade design allows it to reach otherwise difficult places.
Key Features:
Carbon steel blades that are suitable for tougher types of hair
An 8-foot cord that allows for a good amount of maneuverability
Contours at the sides to comfortably fit your hand
The electromagnetic motor that can achieve 7200 strokes per minute
Specification:
Brand

Andis

Model

04710

Weight

11.2 ounces
Remington HC6525 Color Comb Vacuum Haircut Kit

One of the setbacks to cutting your own hair at home is the cleanup. Nobody wants to deal with cleaning up their own hair. Revitalized from a few ideas from the late 80s, Remington brings us the opportunity to vacuum up our hair as we cut it. Choose between eleven different guards, and use the handy brush to clean your clipper when you're all done. It comes with a pair of scissor as well as a small 0.5oz container of oil for your blades. If you're just going to be using this for yourself, you'll be able to fill the hair basin in the course of a single cut, so you won't have to stop repeatedly and keep emptying it.
Apart from the convenience of not having to clean up, you can use this corded or cordless. You get a sixty-minute runtime when you unplug it from the cord, allowing you to pack this up in your luggage if you're going to use it to maintain your beard while you're out on the road. With an attractive price for all the features you get, and the Remington durability to back you, you've got nothing to worry about. Remington HC6525 Color Comb Vacuum Haircut Kit Clipper will last you a lifetime.
Oster Classic Professional Barber Clippers




There are no plastic guards here (there are adaptable ones for purchase), nothing but high-quality, sustainable, and durable stainless steel blades. This kit includes the classic 76 detachable blades, as well as a 10pc comb guide set. Complete with a highly durable motor that stands up to the toughest tests, the best hair clippers for men also come with a shatterproof exterior case, keeping everything tucked away nicely inside.
You get a retro-looking, industrial style to the best hair clipper for men on the market—this also doubles as a grooming clipper for anywhere imaginable. There's no hold on quality; use this versatile trimmer on your chest, back, or anywhere you see fit. Oster Classic Professional Barber Clipper comes with a 10ft power cord, so you'll have space to move around wherever you are without tugging on the thing. This is optimal for barbershops as the best clipper for men's haircuts.




If you've been to the barbershop recently, you've probably noticed one thing: all the professionals love using Wahl products. This specific model is seen in barbershops all around the United States; it's durable, and extremely cost-effective for those looking to start up their own in-home shop, or who want the very best blades to clip their hair.
Not only does Wahl Professional deliver professional quality (they recommend this just for professional use), but it comes with professional-grade materials. Your cord is super durable and able to withstand every kind of beating imaginable, right alongside the sturdy chassis housing the motor. Eight guards, blade oil, and a cleaning brush—this kit means you won't want to anything else.
Wahl Professional Peanut Clipper




Go minimalist, but stick with the best brand in the United States, and you've got the Wahl peanut clipper. It's a professional-grade product, meaning they primarily designate it for commercial-use—however, you can't afford to hit the barbershop all that often. It's costly. Purchasing a commercial-grade clipper means you get the same great quality (with a little bit of training, which we have included in our buying guide down below), and the clipper pays for itself in 2-3 uses.
Wahl's Peanut Clipper is the best hair trimmer for men that are looking to keep their wallet fat and happy while ensuring that they get the most trusted motor in the hair clipper industry. Complete with guards and a brush for cleaning hair out of the blades, this trimmer is guaranteed to last you a lifetime (with proper care). However, Wahl understands that accidents do happen, even on the manufacturing line, and they bring a full, long-lasting warranty with every single product.
Wahl Color Complete Hair Clippers




Wahl has the best clippers for hair, but they also have the most ingenious innovation when it comes to selecting a hair clipper for the whole family. The best clippers just got a lot more family-friendly—now, you get a set of colored guards to contour to everyone's favorite hair length. If you're trimming the kids' hair, they just have to remember their favorite color. There's a handy color guide on the front of the trimmer; there's no misplacing it. Simply clip on the right guard, and trim away.
Carbon steel blades stay sharp longer, built-in with a self-sharpening system that keeps your clippers completely on point, every single time. Grasp the soft-touch grip along with the handle, adjust the taper for fades and blending, and lean back. You've got a five-year warranty on this Color Complete Hair Clipper, so even if you've got a big family and you're cutting hair on a seemingly constant basis, you're still good to go. Wahl lasts for the long-haul, so don't be surprised when this clipper lasts for the rest of your life (with proper maintenance).
Key Features:
Color-coded combs which make it easier to use
Rubberized grip for easy handling
Steel blades that are self-sharpening and easy to maintain
Taper lever with which you can move between levels as you please
Specification:
Brand

Wahl

Model

WL9400

Weight

2 lb
ITKIDBOY Hair Clippers for Men

Don't be put off by the fact that this set of hair clippers only has two customer reviews. Hair clippers sell out so fast on Amazon, there are always new companies springing up with a product. ITKIDBOY is one of those companies. They might not be a household name but that's because they're brand new to the market. 
On the face of it, these clippers are impressive for the price. Granted, they're not as good as Remington or Wahl hair clippers but they don't cost as much either. They have a non-slip design, they're not that loud, and the cutter head is made from carbon steel. Plus, in addition to the hair clippers, you get a pack of 'luxury' accessories including four limit combs, a pair of scissors, and more.
Key Features:
Carbon steel cutter head 
Titanium alloy self-blading blade 
Pack of luxury accessories included 
Non-slip design 
Corded design
Hatteker Cordless Hair Trimmer

If you go off the beaten track a bit, you can find a ton of amazing hair trimmers from lesser-known brands like Hatteker. This company sells mainly on Amazon, which means they put a ton of effort into keeping their reviews positive. That means, as well as a great hair trimmer, you get excellent customer service if something goes wrong. 
The most impressive features of the Hatteker Cordless Hair Trimmer include a ceramic-titanium blade, a powerful and reliable motor, an LCD battery-life display, USB charging, and a 100% waterproof design. It also comes with a ton of useful attachments including six guide combs and a docking station. Sure, it's not the kind of hair trimmer you'd find at a professional barber but for DIY haircutting, it's got everything you need. 
Key Features:
Ceramic titanium blade
USB charging
100% waterproof design
Includes six guide combs 
LCD display
Specification:
Brand

Hatteker

Model

710328911758

Weight

1.6 pounds
Hair Clipper Buyers Guide & FAQ
Motor - A powerful motor makes for a longer-lasting product and is an investment in your personal grooming. If you purchase a clipper with an inferior motor, you won't get the best use out of it and they have a tendency to die out faster. Also, motors that aren't of the highest quality tend to overheat after prolonged use, so always keep an eye on the motor for whatever clipper you buy.
Ease and Frequency of Use - This mostly deals with the design of the clipper. Some clippers are easier to handle than others, so take a look at whatever clipper you want to buy and ask yourself how long you can hold on to it for while cutting hair. Also, clippers with sturdier designs can be used multiple times without hassle or stress. So, keep that in mind when purchasing a clipper.
Accessories - Always have a look at the accessories that come with the clipper. Bear in mind that the number of accessories that come with a clipper doesn't necessarily mean that the clipper is of superior quality. A better gauge will be the quality of accessories and the quality of the blades.
Hair Clipper FAQs
Q: How long do hair clippers last?
A: With the right maintenance, your clipper can last for a very long time. Clipper maintenance and frequency of use are the most important factors to consider when pondering how long your clipper will last.
Q: How often do I need to oil my clipper blades?
A: While some would suggest that you oil your blades every couple of cuts, it might be best to oil it with every cut as this helps maintain the integrity of the blades and keeps them from rusting or dulling.
Q: How do I align my blades?
A: Aligning your blade is a simple enough task. Simply hold the clipper sideways and look closely at it. If everything is as it should be, there would be no teeth standing out neither will there be any crooked blade or loose tooth; if there are, simply loosen the blade screws with a screwdriver, wiggle the blades back into place and make sure they are properly aligned, then screw it tight and you can resume usage.
Q: Can new blades be purchased?
A: Yes. This won't happen often as if well maintained, blades can last a very long time, but in the event of an accident or something, a new blade can always be purchased.
Q: How do I cut my own hair?
A: When cutting your own hair, use the following tips:
Wash and comb your hair. This is necessary as softer hair is easier to shave.
Decide what length you want your hair to be and adjust your clipper accordingly.
If you're going for a low cut, take on the front part first. Move the clipper from front to back.
Shave one side at a time. If you have them, make use of 'ear tapers' as the area around the ear could be slightly problematic. If you don't and are using only the blade, then make sure your strokes are slow and deliberate as you would want to avoid nicking your ear.
Shave the back of your head moving the clipper from the bottom to the top in even rhythmic movements. Use a mirror so you don't end up missing anything.
Work on your sideburns and your neckline.
Look over your work and put finishing touches where necessary.
Sign Up Now
GET THE VERY BEST OF GEARHUNGRY STRAIGHT TO YOUR INBOX