Best Duct Fans In 2022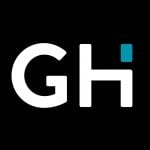 This product guide was written by GearHungry Staff
Last Updated
April 28, 2020
GearHungry Staff
GearHungry Staff posts are a compilation of work by various members of our editorial team. We update old articles regularly to provide you the most current information. You can learn more about our staff
here
.
GearHungry may earn a small commission from affiliate links in this article.
Learn more
It's such a satisfying feeling when you get the best duct fan on the market, you're confident it'll fulfill your need, and it costs just about the right amount for the work it does. Duct fans or booster fans help the distribution of airflow around your house; you could say it ensures proper ventilation in simpler terms, hence why choosing the right duct fan for your home is essential. More; so, knowing it's features, pros, and cons, will undoubtedly help you make the right decision. Check below for all the information there is on the best duct fans.
The Best Duct Fan
AC Infinity Cloudline T4 Inline Duct Fan
Everyone looking for a suitable duct fan has one common request from it, less noise. The AC Infinity cloudline T6 Inline Duct Fan not only comes with the quietest motor on the market, but it's also got artificial intelligence too. This is the best inline fans as it's features are impeccable. It also has a programming controller that measures humidity and temperature using sensors. And although the measurements may not always be accurate, it's close enough to get a good job done.
Then there's the motor that is electronically controlled using the smart program and pulses; it makes for all-around quieter productivity. What's more, this AC infinity duct fan is elementary to install and equally simple to use; it's certainly not one of those duct fans you don't have to fiddle with too much before it's up and running and you'll alsp appreciate that there's a complete plug and play kit with everything you would need to mount the fan and even power it.
What's more, the power cord length is 9FT, the fan to controller cord is 15FT and it's very versatile. As such, you can use it in almost any setting and not just at home. Furthermore, this stellar AC Infinity Duct fan can program temperature and humidity using alarms and timers; you could even adjust the fan speed if you want and it has been wired to aid hydroponic grow rooms, as well as act as AV closet coolers, and generally support the circulation of fresh air.
Even more, it uses a stator blade that gives a high-pressure rating that allows it to emanate airflow even in areas with restricted air movement. Surprisingly, with all of this, the AC infinity duct fan only weighs 71 pounds, which is just about the right weight. And as most speed controllers are known to waste power in the form of heat, this model doesn't do that.
It's also worth mentioning that although smart control could have been a bit more intelligent, in addition to the fact that it can't function as well as it should even when on a low setting, nevertheless, it's best at maximum or even minimum, and you best believe that this is as good as it gets. You may also like some of the best ceiling fans from our list, so check them out.
Key Features:
4" inline duct fan
Includes corded sensor probe, ac power plug, and required mounting hardware
Mixed flow design
Specification:
Brand

AC Infinity

Model

CLOUDLINE T4

Weight

7.1 Pounds
Easy to install
Quiet
Functions under high pressure
Inaccurate temperature and humidity reading
Doesn't run on low setting
Not UL listed
VIVOSUN 4 Inch 195 CFM Inline Duct Fan
VIVOSUN created beauty and it's none other than the VIVOSUN 4 Inch 195 CFM Inline Duct Ventilation Fan. It's a lot different from our first option in terms of class and style but is still a solid choice. All in all, it is the most versatile vent booster fan on the market as it's suited for grow rooms, greenhouses, basements, kitchens, etc. So, anywhere you install this beautiful duct fan, it does just fine. Although the suction power is low, it comes with a flow deflector that kills sound output to as low as 30db.
It further packs some impressive specifications such as a 4I inch duct size, an input power of 28W, a 5.6 ft power cord length, and a fan speed of 2930RMP. That being said, there's no doubt this VIVOSUN duct fan has a powerful fan speed which moves air quickly and is also lightweight. Even better, it does not take up much space and this makes it an ideal choice for when massive air duct fans don't fit.
Flow deflector is the dominant feature of this cooling fan, and part of the reason it ranks second best, it's basically what attracts buyers. What's more, other people go for this duct booster fan because of its versatile nature and can be used virtually anywhere that needs airflow to reduce humidity. The VIVOSUN 4 Inch 195 CFM Inline Duct Fan is also very easy to set up, especially if you got through the complete manual guide. Furthermore, its motors have permanent lubrication which ensures quiet performance and requires no maintenance at all and the blades, although fast, aren't as strong as the first inline fan we discussed; the price of this, however, is lower.
However, its delivery quality leaves it at a superb second place amongst any other duct fans available. And if you don't have enough money to get a duct fan with artificial intelligence or you want something small, versatile with powerful airflow, this bad boy is the one for you.
Key Features:
195 cfm inline duct
4 inch
Takes up minimal space
Specification:
Brand

VIVOSUN

Weight

2.55 Pounds
Versatile
Airflow is powerful
Low noise
No batteries
Low suction power
Not durable
TOPHORT 4 Inch Inline Duct Fan
Are you looking for a more middle-grade duct fan? If your answer is yes, then the TOPHORT 4 Inch Inline Duct Fan fits the description perfectly. Just like most of the vent booster fans, it's suitable for greenhouse ventilation, grow rooms, basements, and kitchens. This TOPHORT fan is just the same size as the second-best duct fan in this article. So, if what you're looking for is an inexpensive version of the same size, this will do the trick. It also has a fan speed of 2400 RPM, power of 60 W, and 31dB as noise level. Some would argue it's just the same quality as both VIVOSUN models above, but there are slight differences between them.
Additionally, TOPHORT designed this duct fan with the following features, first, there are the perfectly balanced blades that are used to vent exhaust air and boost air supply. There's also the permanently lubricated motor bearings that aid its quiet operation, and of course, a handy speed controller.
Altogether, this device extracts odors from grow tents by pulling air through its carbon filters. So, ensure that the filter is as firmly attached to the fan as possible when using the unit with the screen. Further, this duct fan is compact and portable in its design for ease. It's even got four different methods of installation you can pick from.
What's more, there's no need to worry about the exposure of its metal parts to humidity because they're completely sealed off for protection. Furthermore, the most robust feature of this air duct booster is its ability to work with a carbon filter, you see, not all duct fans can. And although some can argue that it's a little noisier than the previous fans, the good news is that the motor is durable and that counts for something. Our advice? Opt for the longevity of its motors and the plus of a carbon filter as well as its energy-saving ability because with all this on board, it gets the job done. For more cooling options for your home, check out our selection of the best wall mounted fans.
Key Features:
4 inch inline
HVAC blower for ventilation
Variable speed controller
Specification:
Brand

TOPHORT

Weight

13.6 Ounces
It works as a fan and filter
Suitable for long term use
Very energy efficient
Weak fan
Too pricey
It's rather small
TerraBloom ECMF-250 Quiet 10 Inch Inline Duct Fan
The TerraBloom ECMF-250 Quiet 10″ Inline Duct Fan has an airtight metallic casing that protects its interior from humidity. If this does not point to durability, then we don't know what does. When you're going for a duct fan or any device, durability should never be sacrificed, thankfully, you don't have to do that here. In terms of its operation, TerraBloom manufactured this duct fan with an aerodynamically optimized impeller, which is powered by adjustable motor speed.
Furthermore, each fan is wired to a speed controller and is accompanied by mounting hardware as well as an AAC power cord. What's more, adjusting the fan speed is quite easy once the speed controller is correctly connected to the fan and connecting the controller is required to generate airflow. To take the ease of operation further, adjusting the fan speed is a breeze once the speed controller is correctly connected to the fan. Nevertheless, keep it in mind that other Rheostat speed controllers will not work with this fan.
And although the TerrBloom duct fan is a bit more expensive than the AC infinitive product, it is packed with features that justify this. For instance, it comes with dual jet type propellers that push air and resist static pressure which adds points in terms of durability and functionality. Talk about killing two birds with one stone.
You'll also like that the fan is already wired with a 6ft long cable and then grounded by a three-prong plug. So, you don't have to do too much once you buy and set it up. Some people may see the fact that the TerraBloom duct fan is not wireless as a minor discomfort, but once you consider the length of the cable, all is right in the universe. Lastly, it equally comes with a variable speed controller that has a 16ft long cable which covers a lot of distance.  And although a bit expensive, this duct booster fan is an excellent value for money spent, it works effectively if you follow the directions. Be sure to also check out our guide to the best pedestal fans for more cool options like this.
Key Features:
Aerodynamically optimized mixed-flow impellers
Air Tight Metal Casing
Extreme energy efficiency
Specification:
Brand

TerraBloom

Weight

10 Pounds
It's energy saving
Easy to install
Has a strong fan
It's not wireless
It's not for combustible material
Indoor use only
AC Infinity RAXIAL S8 Inline Booster Duct Fan
The AC Infinity RAXIAL S8 Inline Booster is a super low noise fan, with a classy matte black aesthetic. But you best believe it's not just a pretty face, there's a lot of stellar features in the mix. All in all, It's a duct fan manufactured to boost airflow in HVAC and ventilate homes or workshops and it comes with a fan speed controller to control noise and optimize airflow. What's more, there's also a unibody die-cast construction without any welded edges added to ensure smooth airflow and reduce vibration.
Additionally, the booster system used here is wired to cool heating and boost airflow as well as circulate fresh air with existing HVAC systems. As such, it is not advised to use it in areas with restricted airflow.
Then there's the speed controller which is fitted with a maximum button for High airflow, a minimum speed button used for most applications and a low-speed button for minimal noise. Of course, there's also the addition of a simple off switch. And by now, it should be quite evident that the AC Infinity RAXIAL S8 is one of the best duct fans available and has been equally designed to include small details that other manufacturers often leave out.
One of such is power cords with pure aviation ports that have a retainer to tighten the connection between fan booster and the controller while blocking moisture, debris, and humidity. Furthermore, the AC Infinity RAXIAL S8 is a lot cheaper compared to the AC Infinity Cloudline T6 duct fan. So, you get plenty of benefits without having to break the bank at all.
On a side note, it's not advisable to use this booster fan as a standalone for room ventilation, as it's categorized as one with high static pressure, and as such, that won't work. It's not also the best choice for restricted airflow systems that use a carbon filter. Nevertheless, do not be deterred, AC Infinity RAXIAL S8 is the best quality duct fan within its price range. Altogether, it works well, quiet and is super-efficient. Don't forget to also check out our guide to the best bladeless fans for our top picks.
Key Features:
Has a life span of 67,000 hours
Has high-performance motor
Speed controller
The body is made of steel
Specification:
Brand

AC Infinity

Model

AC-RXS8

Weight

5.25 Pounds
Low noise
Has a retainer that prevents debris and moisture
Low maintenance
Not so powerful
Short controller cable
Low quality
TerraBloom ECMF-100-R Quiet 4 Inch Inline Duct Fan
The TerraBloom ECMF-100-R Quiet 4 inline duct fan is another testament to the brand's ability to put out great products. Its all-around design features a metallic case and is wireless. So, there's a lot of conveniences already on the table with this one. What's more, this fan is perfect for humidity and heat exhaust from dryer grow tents as well as a range of other applications. It is also manufactured with aerodynamically optimized impellers that are powered by a speed adjustable motor.
Additionally, the accompanying wireless remote is run by a CR2032 battery and has a range of 50ft even through walls; it doesn't get more convenient than this, especially when you consider the price. What's more, the whole setup offers users a whopping 6 different speed settings. Which makes for more control altogether.
Apart from the accompanying wireless remote, each fan also comes with mounting hardware and an AC power cord and can equally store and resume speed selection after power shuts off. More on the wireless remote, it is made of fiberglass and takes a mere four seconds to pair once you press and hold the "+" or "-". However, note that other speed controllers will most likely not work with it, so if you lose it, you have to contact TerraBloom for replacement. Even more, this vent booster fan was manufactured with grow tents in mind and as such, allows for carbon filter applications. It basically falls in the same price range as the AC Infinity RAXIAL S8.
In conclusion, this is unquestionably one of the best duct fans on the market. It's teeming with efficiency although it's meant for small scale applications. When used in the right setting, you can be sure it will do a great job. For more portable options, check out our guide to the best cordless fans.
Key Features:
Wireless remote control
Suitable for Grow tent gardens
Metal Duct fan
Jet type propellers (dual)
Specification:
Brand

TerraBloom

Weight

4.46 Pounds
Wireless control system
It has four anchor points
Six-speed options
The remote doesn't give great control
Can only be paired with one remote controller at a time
Small scale applications only
Hydrofarm ACDF6 Active Air 6 Inch Inline Duct Fan
Though it's last on the list, you can bet that the Hydrofarm Active Air Duct Fan is not the least in any way. It has a range of features that have earned it a place in this list and soon, you'll be convinced too. In terms of construction, it is made of durable ceramic-coated metal. Then, it further has a thermally protected brushless AC with permanently sealed bearings that won't need lubricant. This points to the fact that this is a durable unit and who doesn't like that?
It might also interest you to know that Hydrofarm has been on the market for a really long time; in fact, it is the longest best selling product. So, this is one bandwagon, that's worth joining. What's more, all the components added here are of the best quality, you can rest assured of that. For that reason, it comes with UL-listed lighting and hydroponics which are nothing short of professional.
There's also a range of UL recognized components thrown in the mix here. Some of them are, a low noise output, a molded impeller of high quality, as well as a 120v, prewired 8ft cord and installation brackets. And making it an even better duct fan is the addition of a fan speed adjuster made specifically for centrifugal fans. Thanks to this addition, it can easily switch between different levels of fan speed without affecting the motor.
In extension, the life span of the fan motor is extended by eons and although this air duct fan is a bit louder than others, it's a good match if you pair it with a ventech controller. This is all thanks to the fact that it's got heavy wiring and really long cords. Additionally, one major perk you'll enjoy is the fact that it doesn't require lubrication just like the previous duct fans. This makes it a great pairing for grow tents, greenhouses, basements, and other indoor applications. Furthermore, it can equally be used with a carbon filter but doesn't easily function as a heat booster.  Nevertheless, it is certainly the cheapest duct booster fan on the market that will still do the job. If you are looking for the right option for your office, be sure to check out our selection of the best desk fans.
Key Features:
Ceramic coated metal body
High-quality impeller
Thermally protected motor
Output with low noise
Specification:
Brand

Hydrofarm

Model

ACDF6

Weight

10.06 Pounds
It is durable and has speed adjuster
Doesn't require lubricant
Works well with grow tents
It's a bit loud
Difficult to use
Not conducive inside
VIVOSUN 6 Inch 390 CFM Inline Duct Fan
There is another VIVOSUN product called the VIVOSUN 6 Inch 390 CFM Inline Duct Fan; there's no doubt it's also top tier. In case you were wondering, VIVOSUN products are more efficient for grow rooms or greenhouse farming and the model in question is quite similar to the one above and also requires low maintenance since the motors are permanently lubricated. Nevertheless, the speed is 2550RMP, which is a bit slower compared to the previous model. However, what they do have in common, is the same power supply of 110/120 V.
Furthermore, this model comes in a plastic house, with plastic blades to reduce noise and is fluted on both ends to aid the ducting process. It offers four different installation methods to choose from as well as duct ends that are removable with locking tabs for easy maintenance. You'll also find that there is an installation bracket that indicates the direction of airflow and weighs 6.75 pounds. What's more, its speed controller comes attached, so there's no need to get another separately, which is a plus.
That said; the VIVOSUN 6 Inch 390 CFM Inline Duct Fan works excellent on a small scale, so, if your greenhouse is big or you have a large area you need to be cooled, it might not be so useful. The price, however, is very low and while most people hop on the low price without even considering whether it's suited to their needs, this could land you with a great product that doesn't just do it for you. But that's not the case with this product.
Also, one of the more desirable qualities of this duct fan is its noise-canceling capacity. For optimum performance on this front, simply lower the speed. It's also an added plus that this also extends the life span of the filter and fan. Even more, this duct fan can be used just about anywhere ranging from a heated space to crawl space and could vent your stovetop. It goes a long way to push fumes away depending on your installation. Just like the other model, it's easy to install, has low suction power, but does a great job altogether. For more quality fans like this, check out our guide to the best oscillating fans and pick your favorite.
Key Features:
6 Inch 390 CFM
Comes with an installation bracket
Durable plastic fan housing
Variable Speed Controller
Specification:
Brand

VIVOSUN

Weight

6.8 Pounds
Affordable
Easy to install
Ventilation is effective
Fitted with weak blades
Fanworks best set at maximum but cancels more noise at a minimum
Not durable
Sign Up Now
GET THE VERY BEST OF GEARHUNGRY STRAIGHT TO YOUR INBOX