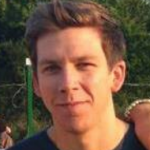 Working on job sites, at the office or at home isn't always the most fun, especially during summers when the heat is beating down, and you can't discern between your sweat and spilled drinks. Even though it's not exactly a worldwide heatwave now, summer comes around quicker than you expect. We know how warm last year was, so much so it felt like summer would never end, and while it was awesome, were you really prepared for it? Did you have your sunglasses ready? Did you have your inflatable pools? Did you have one of the best cordless fans to keep you cool when the heat peaked?
We're guessing no, and we're also guessing you may have thought it wouldn't last, so what's the point? This time, though, you'll be prepared for whatever the summer brings. A cordless fan can keep you cool whether you're working on the construction yard, counting down the minutes until home time, or just working on your prized possession in the garage.
They are bigger and better than the handheld fans that populate vacation spots gripped by families and give you a hands-free solution to keeping cool. They are durable, portable, and powerful, and should be a fixture of every work site, office, and home in time for the summer months.
The Best Cordless Fan
Cordless Fan Buying Guide
How We Chose Our Selection Of Cordless Fans
Price - Those of you who aren't as clued in on the benefits of cordless fans may at first balk at the prices on the show, but these fans are much more than the flimsy handheld fans of the past, and they're a far sight more effective than USB fans clutter office desks across the country. The cordless fans we selected are tough, durable, and actually work, and when you think about what a fan is supposed to do, you'll need to pay a higher price than a cheap $5 one from the store.
Once you realize this, you'll find they're not that expensive, especially considering the customization and functionality you get with them. Still, you might not need the most expensive cordless fan, so we've still aimed to find a wide range of prices to suit everybody's needs.

Brand - We knew we had to select the best brands to find the best cordless fans, and a selection that includes DeWalt, Ryobi, Makita, Arctic Cove, Milwaukee, Ridgid provides the top brands across the industry. These brands are as well known as they are trusted, and deliver top quality products with every release.
This quality ensures you get a cordless fan that provides everything you'd ever need. It means the products are durable and powerful, but still small enough for easy portability and so they don't take up too much space around the worksite. All of these factors combine to create reliable options for you to choose from and guarantee remarkable results and comfort no matter what you do.
Reviews - Living somewhere the sun isn't so reliable, it's not always possible to test out these fans and get the full effects from them. As a compromise, we studied reviews from people who have used them in all kinds of hot weather and in situations that demand a fan. This gives us insight into how powerful they are, the battery run time, their portability, ease of use, and how loud they are.
Without these reviews, we'd only have the product descriptions to trust, and while these are useful and informative, they will not give us the lowdown on more nuanced aspects of the fans. User reviews tell us everything we need to know, so we can approach our buying guide with the proper knowledge and ensure you don't miss out on important features you'd otherwise not know of.
Features To Look For In Cordless Fans
Speed - A fan with adjustable speed settings is useful for giving you as much control as possible over the airflow. If you buy a fan which only has the one-speed setting, you could have something that's too powerful or too weak, which detracts from its effectiveness and means you're unlikely to use it often.
Fans with variable speed allow you to adapt it for whatever environment you're in. if it's a sweltering day, then you can use the highest setting, but if the day is milder, the lowest setting will often suffice. This speed also determines the CFM, or cubic feet per minute, and tells you how much air is blown towards you to give you an idea of how powerful the different settings are.
Remember that high speeds mean the motor is working harder, which could increase the noise level, and if you're somewhere you need silence, like in bed or in an office, this may be more important than high power.
AC Adapter - While you may want a cordless fan that's easy to carry and compact, that doesn't mean you should neglect to find one that comes with an AC adapter. This gives you the chance to power it if you forget to charge the battery overnight and gives you uninterrupted power if you're staying in one place throughout the day.
The top cordless fans will allow you to charge the battery while the fan is plugged into the socket, but not all of them. If you're planning on heavy use, see if your chosen fan has this feature.
If your fan has an AC adapter, also check the cord is easy to store, as some cordless fans do not have a cable housing section, which can cause clutter around the workspace. This might not a major thing to some of you, but those who like to keep their area tidy will quickly become frustrated having to untangle a cable.

Durability - On work sites, the potential for breakages is considerably higher than in other working environments. Cordless job site fans are durable by design, and they are built to withstand any accidents that could happen.
These designs include robust, durable cages to protect the fan blades and rubber bumpers on corners to cushion the impact if they fall or are knocked over. The battery slot is also protected, and the casing is constructed in a way to prevent dust breaching the exterior and damaging the electronics.
Size - The size of your fan determines where it will fit comfortably on the worksite. Unlike standing, battery-powered fans, they are small enough to fit on desks, cabinets, and shelves, which makes them great for easily moving from place to place.
The size will also determine the power and energy consumption and also consider how many people will benefit from this fan. If you are buying one for yourself, then the general size will suffice, but for more than one or two people, they may not be as effective.
If you need a fan for an office, cordless fans are perhaps not the best option, but if you just need a unit to keep cool and keep dust out of your face, there is no better option than a cordless fan.
Weight - One thing that causes people to flock towards cordless fans like a lame imitation of Beatlemania is their portability, which concerns the size of the unit but also the weight. Those of you on the move from site to site and job to job throughout the day don't want to lug around a cumbersome, weighty object, but instead have something that's easy to carry wherever you need to pick it up.
At less than 10 pounds, our selection is easy to carry, and the built-in carrying handles make it even easier. You should also consider that lower weight means less impact when it falls, which further enhances their durability.
Battery Type - These fans don't run using AAA, AA, or even C batteries, but instead lithium ion, which is the type of battery you get in smartphones, DSLR cameras, tablets, and pretty much every electronic device you currently use (like the laptop you're reading this on). With these types of battery, you're able to charge and recharge them when they run out of juice and require less maintenance than standard batteries.
Lithium-ion also offers greater energy density and have less self-discharge, ensuring they last longer so you won't have to replace them. It's likely that you won't ever need to purchase a replacement battery for your cordless fan.
Battery Life - The battery life of your rechargeable fan will depend on how often and how high your speed settings are. Top quality fans boast excellent battery life, sometimes lasting days without charging them, but only on the lowest setting.
The higher the setting, the less run time, and if you use your fan all day on the highest speed, this may not be enough, so you will need to plug the fan into a wall socket, bring a replacement battery, or be prepared to be a little hot when the battery runs down.
Some cordless fans use LED battery indicators, so you will know when the battery gets too low, and swap it out for a new one before it stops.
Head Rotation - Unlike standing fans, there isn't a motor that rotates the head automatically so that spreads the air. Instead, cordless fans are built with hinges to rotate the fan manually. The range of this can be as broad as 270 degrees and as little as 45 degrees.
If you expect you'll need to shift the fan head frequently during your workday, select the fan with the largest range of movement, but if you know you'll be in one place when using it, you may not need such a range.
Mounting options - Multiple mounting options give you excellent versatility for when you set up the fan. All fans will work as standing fans that can sit on desks, benches, and shelves, but you may need more than this. Some fans come complete with hanging hooks to hold the fan up on frames or over the backs of chairs, and others will have wall-mounting holes for you to use by drilling screws into the wall and hanging them from there.
Cordless Fan FAQ
Q: How long do battery operated fans last?
A: The length of time your battery operated fan will last will depend on the brand and product you buy. Some fans are designed for work sites and long use, so the battery life will be more substantial than more casual home fans, as there's less chance of a power outlet nearby.
Other fans, despite still being useful for work sites, are focused more on general use such as at home or at sports games. This means the battery life won't last as long, but should still give you at least two hours of cool comfort before failing.
The battery life will also depend on how high the speed settings are, so bear that in mind when considering how long your fan will last.
If you buy a fan with extra features (such as misting), you won't get as much life out of it, as the motor and components will need to work twice as hard if you use two functions at once.
Sources:
Is Lithium-ion the Ideal Battery? - Battery University
What is CFM? - What is CFM