Best Ceiling Fans In 2022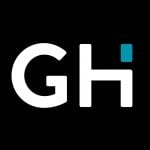 This product guide was written by GearHungry Staff
Last Updated
March 27, 2020
GearHungry Staff
GearHungry Staff posts are a compilation of work by various members of our editorial team. We update old articles regularly to provide you the most current information. You can learn more about our staff
here
.
GearHungry may earn a small commission from affiliate links in this article.
Learn more
Ceiling fans are one of the most efficient, safest, and most powerful ways of keeping you cool. If you spend a lot of time indoors in summer, you need a way to make it bearable. Ceiling fans take up less energy, cost less to run, and cool down a room quicker than other cooling appliances. That's why we've selected the best ceiling fans on the market for this buying guide.
The Best Ceiling Fan
Honeywell 50614-01 Carnegie LED Ceiling Fan
The first fan on our list perfectly encapsulates the rustic industrial design trend that's become so popular in the last ten years. Think red brickwork, exposed copper and wiring, and this ceiling fan. Honeywell 50614-01 Carnegie LED Ceiling Fan achieves this look with rustic barn wood blades that have two different finishes (that you can swap around) – rough pine and chestnut. Plus, they've used three Edison-style lightbulbs with old-school wire filaments, to provide a timeless feel. The body of the fan is painted black to finish off the look.
This cooling fan isn't all style and no substance though. It's actually one of the highest-rated fans on Amazon, which means it's both effective and easy to live with. In terms of installation, you get three options. It comes with a 4" downrod that can be used either for a standard fitting or a flush-mount, or you can mount it on an angled wall (as long as the blades don't hit the roof). One of the features we love is the reversible motor. It has three speeds that can be run anti-clockwise in winter to pull cool air up and rotate the warm air around the room. All of this can be controlled using the remote control, which even works with Alexa. Although you need to buy a Smart Home Hub first. For more amazing cooling options for your home, check out our guide to the best window fans.
Key Features:
Rustic dual finish
Tri-mount compatible
Quiet and reversible motor
Remote control included
LED Integrated drum light
Suitable for average-sized rooms
Specification:
Brand

Honeywell Ceiling Fans

Model

50614-01

Weight

20.4 Pounds
Works with rustic industrial style
Versatile installation options
Reversible motor for winter
Works with Alexa
Hunter Indoor Low Profile Ceiling Fan with LED Light and Remote Control
The Hunter Indoor Low Profile Ceiling Fan is the kind of fan you won't notice when you walk into a room. And we mean that in a good way. They've designed it so that it fits completely flush to the wall. That means you can have it in a room with low ceilings and not risk hitting your head.
The other reason you wouldn't notice it is the whisper-quiet motor. Hunter is well-known for making quality fans (they've been in the business for over 126 years) but this one stands above the competition. You could hear a pin drop when this fan is running. The motor is also reversible, so it can be used to keep a room warm in winter as well.
It comes with a remote control that gives you full control of the fan and lights. The lights are fully-dimmable LEDs, which allows you to set the mood perfectly. Plus, you get a limited lifetime warranty on the motor, so there's no need to worry about it breaking.
The only slight drawback is the low CFM (cubic feet of airflow per minute). At 2997 CFM, it's only really powerful enough to cool a small room. You may also be interested in some of the best outdoor ceiling fans, so be sure to check them out.
Key Features:
White
WhisperWind operation
Reversible motor
Fan/Light universal handheld remote included
Two LED bulbs included
Fits flush to the ceiling
Specification:
Brand

Hunter Fan Company

Model

59244

Weight

1 Pound
Fits flush to the wall
Whisper-quiet motor
Reversible motor for winter
Low CFM – only good for small rooms
Harbor Breeze Mazon Brushed Nickel Flush Mount Indoor Ceiling Fan
If you're looking for a ceiling fan with a sleek and modern finish, this Harbor Breeze Mazon fan is absolutely perfect. It's made from brushed nickel, which looks similar to the metal used in modern kitchen fittings. It's quite a specific look, so it won't look great in everyone's home. But, if you've opted for a light and modern aesthetic, this fan is perfect.
One of the major concerns we had about this fan is the fact that it only has three blades. A lot of people say that four blades is the optimum number of blades. However, the Harbor Breeze Mazon still manages to kick out 4,545 CFM, which is enough power for small rooms up to 100 square feet. The benefit of having three blades is that it gives the fan a real minimalist look.
Like most ceiling fans, it has a three-speed motor that can be reversed to circulate warm air in the winter. We also like the fact that it has an energy-efficient 18-watt LED in the middle, which is fully dimmable.
This is one of the chunkier ceiling fans on the market. It does fit flush to the ceiling but still hangs down around 12 inches at the lowest point. Because of this, it's important to measure it up before installation. For more quality products to keep you cool, check out our selection of the best oscillating fans.
Key Features:
Sleek mid-body layout
Combines modern style with performance
Up to 4545 CFM
Light kit and remote included
3 fan speeds
Reverse air flow
Specification:
Brand

Harbor Breeze

Model

00724

Weight

17.66 Pounds
Light and modern aesthetic
Impressive CFM
Minimalistic look
Honeywell Carmel Ceiling Fan with Integrated Light Kit and Remote Control
The Carmel 48-Inch Ceiling Fan is the second Honeywell fan we've featured on this list. It's slightly smaller than the Carnegie that we featured as our Best Choice product, but it's still suitable for medium or large rooms. With a CFM rating of 5202, it's got the power to keep living rooms, dining rooms, and other large rooms cool.
When you buy a fan from Honeywell, you can expect a high level of quality. This isn't the most expensive fan on this list (that's the Honeywell Xerxes) but it's one of the highest quality in terms of construction and materials. Plus, it comes in a few different finishes (our favorite is the oil-rubbed bronze).
One of the best features of the Honeywell Carmel is the remote control. You can choose from the three-speed settings, including reversing the motor. Plus, you can fully control the dimmable light, creating the perfect vibe easily. However, the most impressive control feature is when you sync your fan with Alexa. You need the Alexa Bond Hub to do this, but it allows you to control your ceiling fan using just your voice.
If you're interested but not fully convinced about the Honeywell Carmel, you can rest easy because it comes with a Limited Lifetime Guarantee, which protects your purchase. This is standard on all Honeywell fans, which is another reason they're so popular. For more interesting options like this, check out our guide to the best pedestal fans.
Key Features:
2 colors
3 x 40 watt bulbs included
Quiet and reversible motor
Remote control
Suitable for medium to large rooms
3 speed settings
Specification:
Brand

Honeywell Ceiling Fans

Model

50197

Weight

20 Pounds
High CFM rating
High-quality construction and materials
Fully controllable dimmable lights
Works with Alexa
Difficult installation
Relies on the remote control
Westinghouse Lighting 7876400 Alloy Gun Metal Indoor Ceiling Fan
Westinghouse Lighting Alloy Indoor Ceiling Fan is specifically designed for smaller rooms. It has a low CFM of 2987, which means it's suitable for rooms of no bigger than 100 square feet. Plus, it only has three blades, which means it pushes less cool air down than a fan with four or five blades. However, don't let this put you off because it works great in small spaces.
The advantage of having fewer blades and less power is that the fan is quieter. The steel silicone motor doesn't need as much power to spin the blades, meaning it can be super quiet. Like almost all modern fans, it has three different reversible speeds depending on how hot or cold the room is. However, it doesn't come with remote control. They do make one for this model but you have to purchase it separately.
This is one of the cheapest fans on this list. This is probably because it's small and low-powered. But it's actually fantastic quality for the price. We've chosen it as our Best Value product for this reason. Plus, like the more expensive fans on this list, you get a lifetime warranty on the motor. Unfortunately, this doesn't cover all the parts, but it's still a huge benefit. If you're looking for a ceiling fan for your office, bedroom, or other small spaces, this is the one for you. You may also like to check out our guide to the best bladeless fans for more great products like this.
Key Features:
Indoor fan
42" blades
Three blades
Two 40-watt light bulbs
Three-speed reversible motor
Specification:
Brand

Westinghouse Lighting

Model

7876400

Weight

10.01 Pounds
Perfect for small spaces
Whisper-quiet operation
No remote control
Low CFM rating
Hunter Cassius Ceiling Fan With Pull Chain Control
Cassius 52 inch Ceiling Fan from Hunter provides something that no other fan on this list can. It can be installed outdoors to keep you cool when you're chilling outside. It's not 100% waterproof, so it still needs to be undercover, but it is damp-rated. That basically means it's designed to withstand outdoor conditions. Each fan goes through hundreds of hours of saltwater and ultraviolet testing to make sure it can withstand the elements. It can also be installed indoors and works just as well as any indoor-only ceiling fan.
It has three metal blades that come in different color options to suit your decor. This ceiling fan has one of the simplest designs, which makes it perfect for minimalist spaces. Despite only having three blades, this fan puts out an impressive 6281 CFM, which makes it one of the more powerful fans on this list.
Our only complaint about the Hunter Indoor/Outdoor fan is that it doesn't come with remote control. If you install it correctly, you can control it using a wall switch but otherwise, you have to use the pull cord attached to the fan. This isn't normally a problem unless you have a tall ceiling that means you can't reach the fan.
As with all Hunter fans, you get a limited lifetime warranty on the motor of this fan. It doesn't protect the other parts, but the motor is the part that's most likely to get broken. For some quality and portable options, check out our selection of the best cordless fans.
Key Features:
Indoor/outdoor fan
52" blades
Three blades
No light
Three-speed reversible motor
Specification:
Brand

Hunter Fan Company

Model

59264

Weight

14.55 Pounds
Damp-rated
Tested for hundreds of hours
Minimalist designs
Limited lifetime warranty
Doesn't come with remote control
Minka Aire F524-CL Roto Ceiling Fan in Coal Black
If you're looking for a minimalist fan, the Minka Aire F524-CL Roto Ceiling Fan in Coal Black is perfect. It has three large blades attached to clean and simple housing. There are no buttons, brand names, or anything else to make the design busy. We also like the fact that it's one of four block colors – brown, brushed aluminum, coal, and white.
It's perfect for large rooms, thanks to the massive 52-inch blades and the impressive 5186 CFM. Some Amazon customers have installed them in bedrooms and other smaller rooms but because of the size of the blades, this fan isn't the most subtle on the market. In fact, it makes quite a loud whirring noise when it's running at full tilt. In a room where volume is important, this fan might not be the best option for you. The only real downside to this fan is the lack of remote control. For the price, you would expect to be able to control the fan from anywhere but instead, you're limited to a wall switch. There isn't even a pull cord! Some customers have installed their own remote receivers and bought a wireless remote control. But you need to know what you're doing if you're going down that path! Our guide to the best desk fans features some options ideal for your office, so check them out.
Key Features:
Indoor fan
52" blades
Three blades
No light
Three-speed reversible motor
Specification:
Brand

Minka Aire

Model

F524-CL

Weight

10.36 Pounds
Minimalist design
Perfect for large rooms
Honeywell Ceiling Fans 50609-01 Xerxes Ceiling Fan
We definitely saved the best fan for last on this list. The Honeywell Xerxes is the largest, most powerful, and most expensive product on this list. It's designed to provide cooling to large rooms like lounges, living rooms, dining rooms, and more. Honestly, if the room you're buying it for isn't pushing 400 square meters, you probably don't need this fan. The first thing people will notice about this fan is that it has eight blades. This not only looks fantastic but provides amazing cooling power to a larger area. The blades are made from either rough pine or dark elm and are reversible, so they can be used to keep the house warm in the winter.
Like the Honeywell Carnegie (our Best Choice product), it has three mounting options – close mount, downrod, and angled. That means you can adjust the height from the ceiling and even fit it on an angled roof. Just make sure that the blades are clear of the roof before you turn it on. Surprisingly, for the size of this fan, it's really quiet. The three-speed motor is powerful but it doesn't make a lot of noise. Of course, it's never going to be as quiet as a small three-bladed fan. This is the best ceiling fan on this list – it's very powerful, looks great, and is made very well. However, you're going to have to suffer the hefty price tag if you want it. You may also like some of the best tower cooling fans for your home, so check them out.
Key Features:
Indoor fan
62" blades
Eight blades
18-watt LED lighting
Three-speed reversible motor
Remote control included
Specification:
Brand

Honeywell Ceiling Fans

Model

50609-01

Weight

31 Pounds
Eight blades
Perfect for large rooms
Dimmable LEDs
Multiple mounting options
Ceiling Fan Buying Guide & FAQ
Features To Look For In Ceiling Fans
Blades - There are two primary blade materials, wood and metal, while plastic blades are also something you may encounter. These options provide excellent performance, but there's also the durability factor to consider. Metal and wooden blades will last longer, and they also look and feel more authentic, maintaining the style of the room without looking tacky.
It's also worth considering the number of blades. Three-blade fans are the minimum you should look for, but these will produce the least power. For larger rooms, you'll need at least four blades, but five blades is arguably the magic number for delivering consistent air circulation that you will actually notice.
Ceiling Height - Ceiling height is not something that everyone considers when purchasing a fan, especially if you've never bought and installed one before. However, your ceiling height should be something you know before you start looking.
Low ceilings are unsuitable for low-hanging fans. It can be an obstruction and even cause an injury if people are not careful. If your ceiling is low, then a flush mount fan is more suitable, as this 'hugs' to the ceiling minimizing the downward drop and still leaving enough room for people walking around without worrying about getting caught by a spinning blade.
Control - There are two ways of controlling a ceiling fan. These are through the traditional pull cord or with a remote control. More modern fans will come with a remote control so you can operate it from anywhere in the room.
This is useful if you're happy to settle down for the night and not get up from the sofa to adjust the settings, and if the same is in the bedroom, you won't need to climb onto something to change the settings. Furthermore, if you have high ceilings, it may be difficult to change the settings without risking an injury.
Cord switch options are still common, but buyers will often select the remote control because of convenience. Still, if you're not concerned about this, then a pull cord is still easy enough to use, and you can cycle through the settings to adjust the fan speed as well as switching the light on and off.
Installation - You can install a ceiling fan yourself, and most fans will come complete with detailed instructions. If you've ever installed a ceiling fan before, you will know what to do, anyway. However, as you need to hard wire these fans to the main electrical system, it's not something that everyone can, or even should, do.
If this is the case, then you can hire a professional electrician to install the fan for you. This will give you the peace of mind that there are no issues and even save you a lot of time and frustration.
If you do choose to install it yourself, it shouldn't take too long, anyway, and you can install most fans within the hour. If you have a tri-mount fan, you can also explore options as to where and how you can install it depending on the space, size of the room, and its layout.
Lighting - These ceiling fans come with lights built into them, which is highly convenient as it saves you having two lights in one room, which could make one of them redundant. As you normally attach and install a fan to an existing light fixture, you can set it up with little hassle.
This will allow you to install the fan in the center of the room so you can get the maximum air circulation and efficiency, ensuring that there are no 'dead zones' where the air does not reach. Because of this, everyone in the room, no matter how large or small, will be comfortable.
Room Size - Another thing to consider is the size of the room. The larger the room, the larger, or more powerful the fan you need. You can typically judge whether a room falls into the Small, Medium, Standard, or Large category, but if you want to make sure that you choose the perfect fan for the room, this guide can help you out.
Small (less than 80 square feet) - 24 - 42" blade span
Medium (100 - 150 square feet) - 44 - 50" blade span
Standard (150 - 300 square feet) - 52 - 60" blade span
Large (300+ square feet) - 62" blade span
It's also worth thinking about furniture, obstruction, and the layout of the room, such as alcoves, ceiling height, and door frames which could impact the effectiveness of the fan. However, these measurements are an excellent guideline to refer to.
RPM - RPM, or Rotations Per Minute, gives you an idea of how fast the motor spins. The faster the motor, the more airflow it generates, and therefore, the cooler (or warmer, if you have reversed the motor) the room will be.
A standard motor will rotate at 2000 RPM, but larger fans can reach as much as 8000 RPM. high RPM is better for larger rooms, and would not be suitable for small rooms as they would make it too cold.
A higher RPM could also affect the noise level of the fan, even if the motor is supposedly quiet to operate. Loud fans are not ideal for bedrooms or offices, so consider what the room is used for when deciding which RPM is right for you.
This is how many rotations the fan achieves in one minute. The higher the number, the faster the fan will go. This isn't the most important number you should be looking for (that's CFM below) but it gives you an idea of the fan's power.
CFM - CFM stands for cubic feet (of airflow) per minute. This demonstrates how much of a breeze you can feel when the fan is in motion. As it is a standard measurement used by all fan companies, it's easy to keep track of which CFM level is most suitable for you, especially when comparing different products.
A CFM rating of 4000 is usually enough for a medium room, but some may require as much as 7000 CFM. it will also depend on ceiling height and the layout of the furniture, so it's worth keeping this in mind. You can get away with less power for small rooms, while larger rooms will need a much higher CFM level to ensure optimal performance and comfort.
Of course, you can always adjust the speed settings, and if the CFM range is not clear, the number that is displayed will be the maximum possible.
Ceiling Fan FAQ
Q: How many blades are best on a ceiling fan?
A: There's no definite answer to this question. It's generally thought that four blades are the optimum amount for a ceiling fan, but both three- and five-bladed fans are popular as well.
Q: Are ceiling fans better than floor fans?
A: Because of their positioning, ceiling fans can cool down a room more efficiently than a floor fan. However, floor fans are often more directional, which makes them more effective for one person.
Sign Up Now
GET THE VERY BEST OF GEARHUNGRY STRAIGHT TO YOUR INBOX