Best Ceiling Fans In 2021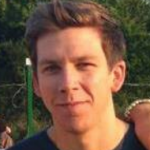 This product guide was written by Jordan Carter
Support us! GearHungry may earn a small commission from affiliate links in this article.
Learn more
Ceiling fans are one of the most efficient, safest, and most powerful ways of keeping you cool. If you spend a lot of time indoors in summer, you need a way to make it bearable. Ceiling fans take up less energy, cost less to run, and cool down a room quicker than other cooling appliances. That's why we've selected the best ceiling fans on the market for this buying guide.
The Best Ceiling Fan
Ceiling Fan Buying Guide & FAQ
Features To Look For In Ceiling Fans
Blades - There are two primary blade materials, wood and metal, while plastic blades are also something you may encounter. These options provide excellent performance, but there's also the durability factor to consider. Metal and wooden blades will last longer, and they also look and feel more authentic, maintaining the style of the room without looking tacky.
It's also worth considering the number of blades. Three-blade fans are the minimum you should look for, but these will produce the least power. For larger rooms, you'll need at least four blades, but five blades is arguably the magic number for delivering consistent air circulation that you will actually notice.
Ceiling Height - Ceiling height is not something that everyone considers when purchasing a fan, especially if you've never bought and installed one before. However, your ceiling height should be something you know before you start looking.
Low ceilings are unsuitable for low-hanging fans. It can be an obstruction and even cause an injury if people are not careful. If your ceiling is low, then a flush mount fan is more suitable, as this 'hugs' to the ceiling minimizing the downward drop and still leaving enough room for people walking around without worrying about getting caught by a spinning blade.
Control - There are two ways of controlling a ceiling fan. These are through the traditional pull cord or with a remote control. More modern fans will come with a remote control so you can operate it from anywhere in the room.
This is useful if you're happy to settle down for the night and not get up from the sofa to adjust the settings, and if the same is in the bedroom, you won't need to climb onto something to change the settings. Furthermore, if you have high ceilings, it may be difficult to change the settings without risking an injury.
Cord switch options are still common, but buyers will often select the remote control because of convenience. Still, if you're not concerned about this, then a pull cord is still easy enough to use, and you can cycle through the settings to adjust the fan speed as well as switching the light on and off.
Installation - You can install a ceiling fan yourself, and most fans will come complete with detailed instructions. If you've ever installed a ceiling fan before, you will know what to do, anyway. However, as you need to hard wire these fans to the main electrical system, it's not something that everyone can, or even should, do.
If this is the case, then you can hire a professional electrician to install the fan for you. This will give you the peace of mind that there are no issues and even save you a lot of time and frustration.
If you do choose to install it yourself, it shouldn't take too long, anyway, and you can install most fans within the hour. If you have a tri-mount fan, you can also explore options as to where and how you can install it depending on the space, size of the room, and its layout.
Lighting - These ceiling fans come with lights built into them, which is highly convenient as it saves you having two lights in one room, which could make one of them redundant. As you normally attach and install a fan to an existing light fixture, you can set it up with little hassle.
This will allow you to install the fan in the center of the room so you can get the maximum air circulation and efficiency, ensuring that there are no 'dead zones' where the air does not reach. Because of this, everyone in the room, no matter how large or small, will be comfortable.
Room Size - Another thing to consider is the size of the room. The larger the room, the larger, or more powerful the fan you need. You can typically judge whether a room falls into the Small, Medium, Standard, or Large category, but if you want to make sure that you choose the perfect fan for the room, this guide can help you out.
Small (less than 80 square feet) - 24 - 42" blade span
Medium (100 - 150 square feet) - 44 - 50" blade span
Standard (150 - 300 square feet) - 52 - 60" blade span
Large (300+ square feet) - 62" blade span
It's also worth thinking about furniture, obstruction, and the layout of the room, such as alcoves, ceiling height, and door frames which could impact the effectiveness of the fan. However, these measurements are an excellent guideline to refer to.
RPM - RPM, or Rotations Per Minute, gives you an idea of how fast the motor spins. The faster the motor, the more airflow it generates, and therefore, the cooler (or warmer, if you have reversed the motor) the room will be.
A standard motor will rotate at 2000 RPM, but larger fans can reach as much as 8000 RPM. high RPM is better for larger rooms, and would not be suitable for small rooms as they would make it too cold.
A higher RPM could also affect the noise level of the fan, even if the motor is supposedly quiet to operate. Loud fans are not ideal for bedrooms or offices, so consider what the room is used for when deciding which RPM is right for you.
This is how many rotations the fan achieves in one minute. The higher the number, the faster the fan will go. This isn't the most important number you should be looking for (that's CFM below) but it gives you an idea of the fan's power.
CFM - CFM stands for cubic feet (of airflow) per minute. This demonstrates how much of a breeze you can feel when the fan is in motion. As it is a standard measurement used by all fan companies, it's easy to keep track of which CFM level is most suitable for you, especially when comparing different products.
A CFM rating of 4000 is usually enough for a medium room, but some may require as much as 7000 CFM. it will also depend on ceiling height and the layout of the furniture, so it's worth keeping this in mind. You can get away with less power for small rooms, while larger rooms will need a much higher CFM level to ensure optimal performance and comfort.
Of course, you can always adjust the speed settings, and if the CFM range is not clear, the number that is displayed will be the maximum possible.

Ceiling Fan FAQ
Q: How many blades are best on a ceiling fan?
A: There's no definite answer to this question. It's generally thought that four blades are the optimum amount for a ceiling fan, but both three- and five-bladed fans are popular as well.
Q: Are ceiling fans better than floor fans?
A: Because of their positioning, ceiling fans can cool down a room more efficiently than a floor fan. However, floor fans are often more directional, which makes them more effective for one person.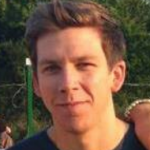 Jordan Carter is Gear Hungry's resident Editor-in-Chief with a genuine love and passion for all things tech. Jordan works diligently to ensure only the best products ever make it onto the platform and are showcased in Gear Hungry's carefully curated, tested and expertly researched, informative buying guides.
The best!
Gear, gadgets & stuff for men
Straight to your inbox