Best High Velocity Fans in 2022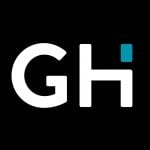 This product guide was written by GearHungry Staff
Last Updated
April 10, 2018
GearHungry Staff
GearHungry Staff posts are a compilation of work by various members of our editorial team. We update old articles regularly to provide you the most current information. You can learn more about our staff
here
.
GearHungry may earn a small commission from affiliate links in this article.
Learn more
When you're lying there in a scorching hot room, a flimsy desk fan or limp ceiling fan just isn't going to cut it, it's during these infuriating times that you really need a high-velocity fan. In addition to providing respite from the intense heat, the best high-velocity fans are so powerful they are often used as white noise machines and are also often used as ventilators and even carpet dryers!
But not all high-velocity fans are created equal, so in this article, we're going to break down the top ten best high-velocity fans on the market today.
The Best High-Velocity Fan
Lasko 2265QM 20″ High-Velocity Fan w/ QuickMount
The Lasko 2265QM is one of the highest-rated high-velocity fans on Amazon. With 130 watts of power and a CFM-rating of 3160, this powerful fan is a great alternative to air conditioning. This fan is particularly popular because it's super versatile in terms of placement. The frame is designed so it stands up on the floor and it comes with a bracket and QuickMount system that means you can hang it on the wall without professional installation. The head pivots, allowing you to direct the airflow wherever it's needed. Plus, it has three speeds, so you can find the perfect airflow for each situation. For more cooling devices, check out our guide to the best small air conditioners.
Powerful airflow 
Comes with a wall bracket for quick mounting 
Three different speeds 
Lasko 3300 20-inch Wind Machine High Velocity Fan
One of the first things you notice about the Lasko 3300 is that it's built like a tank. It has a robust, rugged construction so its immediately evident that this thing can handle a few knocks and scrapes without dying on you. The fan is made entirely in the USA.
The Lasko 3300 has 3 speed settings which is common from high velocity fans in this class. It has a pivoting head, so you can be sure your room will be evenly cool, preventing the dreaded situation where one part of the room is beautifully cool and other parts are still hot and humid.
This fan also scores top marks in the safety category. The blue plug on the fan indicates that it has an added safety device which is made to rapidly cut off electric current to the fan if the fuse which is in the plug accurately detects what could be an electric fault in either the fans power supply or motor. Pretty damn impressive.
Very good build quality
Pivoting head
Great safety features
No easy way to remove the grill for cleaning
Speed controls awkwardly placed
Stanley 655704 High Velocity Fan
We can't even begin talking about this fan's features without first discussing its striking looks. This fan looks like it is designed for an industrial building site, and although Stanley produce most of their products for that market, we have heard of many using this industrial look fan in their homes with great effect.
This Stanley Fan has three speed settings, but even the lowest one is pretty damn powerful. It has a rugged carry handle, so you can easily move it from room to room.
Much like the Lasko reviewed above, the Stanley also gets top marks in the safety department. It has a patented fused safety plug and a unique circuit breaker with re-set button.
One of the most unique features of the Stanley 556704 are the two 120 V grounded outlets on the side, this is something we've only seen in a handful of high velocity fans. Make sure you also check our cooling tower fans guide for more great products like this.
Very powerful
Great safety features
Two 120V grounded outlets built in
May look unattractive in the home
Hard to change fan direction
Patton PUF1810C-BM 18-Inch High Velocity Fan
The Patton is built to be used. It has an all metal construction built to withstand the most demanding environments, so you don't need to panic if you accidently knock this thing over.
The fan is extremely powerful. Hold onto your hat when you're around this thing on its top setting as its 18-inch monster blades evenly blow a strong blast of air in any direction you set it.
Speaking of directions. The Patton has a unique tilt adjustable head which means you can easily and effortlessly position it wherever you want.
Although the fan is primarily made for garages and workshops, it's also really suitable for cooling down large bedrooms and living rooms. Pretty handy, just like some of these box fans.
Powerful motor and large blades
Head is very adjustable
Build quality has suffered slightly in recent years
Louder than similar fans
Ozeri Brezzi III Dual Oscilating Desk Fan
This is the polar opposite to the Patton in many ways. Whereas the Patton above is a standing beast, this is a small 10-inch desk fan. But do not for a second let it's small size and profile deceive you. The Ozeri is incredibly powerful.
The first thing we noticed about the Ozeri after its size is how unbelievably quiet it is, if it wasn't for it blowing a jet of cool air into our faces we could be forgiven for thinking it was turned off! This desk fan has newly designed whisper quiet, four speed oscillating motors with horizontal and vertical motion which is completely automatic.
The dual oscillation is incredibly novel and something pretty unique to high velocity fans.  The dual oscillation combinations are (up/down) and (left/right). If you're not a fan of dual oscillation however, thankfully, you can turn it off which will give you the precise directed airflow that many are used to. Our handy list of wall AC units features more great products like this.
Very quiet
Very small and compact
A number of customers have reported the fan stop working after a few months
Many not be powerful enough for some people
Lasko 4924 High Velocity Blower Fan
Unlike most high velocity fans which have the traditional circular fan design where you can see the blades spinning (see above), the Lasko 4924 is one of the few high-quality high-velocity fans that have an upright design. This is a style that a lot of homeowners prefer as it's a lot more inconspicuous, so the Lasko fills a real need here by being as powerful as an industrial fan while looking as subtle and unobtrusive as a piece of furniture.
The Lasko has three super powerful speed settings so can effectively cool small bedrooms all the way up to large living rooms and hallways. Upon initial inspection this fan doesn't look as easily transportable as some of the fans reviewed above, however this could not be further from the truth. The fan is surprisingly lightweight and has a cleverly hidden strong carry handle for easy transportation.
Slick and inconspicuous design
Great carrying handle for easy transportation
Great transportation features
Louder than similar priced fans
Design of the fan is an acquired taste
Holmes Mini High Velocity Personal Fan
The first thing we have to mention about the Holmes Mini, is that it really does live up to its name. It's the smallest high velocity fan we have come across.
However, despite it being really small, with blade diameters of a mere 4 inches, it is actually, surprisingly, incredibly powerful and made good work of cooling down our medium sized office, even though the company only bills this fan for "personal cooling".
The fan has a tilt adjustable head which allows you to easily focus the airflow in the direction and area you want it. But the thing is so small, if you really wanted you could just lift it up and hold it to your face. Not too close though, obviously. Still in need of a cooling device? Check out our portable air conditioners review for our top picks.
Very compact and light
Very high build quality
Not as powerful as company claims
Very loud for a small, compact fan
Vornado 293 Heavy Duty Air Circulator Fan
The Vornado is quite beautiful, well, as beautiful as high velocity fans get. It features a striking minimalistic yellow and grey design, with continuous curves and clean lines throughout. Vornado is definitely the Apple of high velocity fans in our humble opinion.
Enough about looks though, lets talk features. The "Vortex Technology" provides complete circulation and moves air up to a truly impressive 100 ft. The fan features an incredibly durable construction that is dust resistant, with a ball bearing motor that doesn't need oiling.
The fan has three power settings, which is standard for high velocity fans and has multi directional airflow and two wall brackets (wall ac units), so you are not confined to just placing it on the floor.
The Vornado gets top marks in the safety department too. It's assembled in the USA and meets the stringent OSHA safety requirements. Further, it meets US voltage requirements and is 100 percent certified and safety tested for use in the US only. Be sure to also check out our list of the best desk fans for more great items like this. 
Very high build quality
Attractive design
Very good safety features
Assembled in the USA
Some units have been temperamental
Not as powerful enough for some customers
Quite expensive for a fan of this size
B-AIR FIRTANA-20X 20-Inch High Velocity Floor Fan
The B-Air is one of the biggest high velocity fans on our list. It will effortlessly cool down a huge living room, or large office, or workshop. Pretty much any large space.
The fan has three speed settings and is completely 360 degrees tilt adjustable, so you can cool down whichever area you want.
The B-Air is strong and durable with robust metal housing on the front and rear grill of the unit.
The fan is UL certified which ensures complete safety compliance and comes with a 1-year warranty for peace of mind. If you are always on the go, we have a solution for that too. Our guide to RV air conditioners will help you find your perfect fit.
Strong metal construction
Good safety features
Big size 20-inch blades
Hard to clean
A portion of units are dying on customers
Lasko HV Utility Fan Cooling 4905
The Lasko 4905 has an undeniable resemblance to the Stanley 665704 we reviewed above. Who inspired who is still up for debate. Where the Lasko differs in looks compared to the Stanley is that the Lasko is a complete, cool, matte black.
The Lasko 4905 features a multipurpose pivoting blower which makes it ideal for not only cooling down homes but also large garages and workshops. In addition to cooling, the fan can also be used for ventilating, exhausting and drying. The fan is powerful enough to be used as a carpet drying device!
Like almost every fan we have reviewed above, the Lasko 4905 has three power settings. The fan has an impressive 10 ft cord which means you can effortlessly trail it from room to room without the hassle of disconnecting it.
Very powerful fan
Two high voltage sockets on side of fan
Plastic construction
Design is an acquired taste
High Velocity Fan Buying Guide & FAQs
Q: What Actually Is A High-Velocity Fan?
A: In simple terms, high-velocity fans are usually heavy-duty air circulation floor fans. They are usually used to effectively cool down large areas such as workshops and garages. However, as the weather is getting hotter, for High-Velocity periods of time and people are living in larger homes, high velocity fans have become a popular mainstay in many homes across the world, especially homes in the USA, Australia, Mexico and some parts of Canada. In addition to cooling, high velocity fans are also commonly used for ventilation, exhaustion and drying. Many homes use high velocity fans to replace their air-conditioning units and thus saving them money as the high velocity fans are usually cheaper to operate. Another common use for high velocity fans are as carpet and wood dryers.
Although high-velocity fans are traditionally very large and floor based, recently companies have introduced a range of smaller (15 inch and less blade size) and mountable/carrying high velocity fans to better cater to the the /medium house market along with Portable AC's and for people that have smaller areas they went to cool or ventilate that would benefit from the unique power and properties of high-velocity fans.
Sign Up Now
GET THE VERY BEST OF GEARHUNGRY STRAIGHT TO YOUR INBOX