Best Flight Sticks in 2022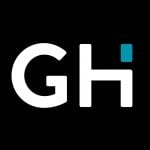 This product guide was written by GearHungry Staff
Last Updated
September 24, 2018
GearHungry Staff
GearHungry Staff posts are a compilation of work by various members of our editorial team. We update old articles regularly to provide you the most current information. You can learn more about our staff
here
.
GearHungry may earn a small commission from affiliate links in this article.
Learn more
Gaming consoles have come along in leaps and bounds over the last few decades. The graphics alone are getting more lifelike all the time. Then come the accessories. They too are becoming more and more like the real thing. One of the most popular gaming accessories in the marketplace today is the flight stick.
If you like playing with flight simulations then you simply must have a flight stick. Some of the better ones are very similar to the ones in actual cockpits, such as HOTAS – Hands On Throttle And Stick. These generally have all the functions right there on the stick.
So put down your old console controllers and have a look at some of the best flight sticks currently on the market and take your flight simulation gaming to the next level.
The Best Flight Stick
Thrustmaster FCS HOTAS Flight Stick
This is one of the best choices when it comes to HOTAS controllers. Firstly, the ergonomic design fits neatly in your hands making gaming a lot easier and more fun. The precision is quite accurate and almost like the real thing. It is easy to install to your PC via USD and the orange elements and backlighting bring gaming to a whole new level. This is an all-around great controller, particularly if you are a flight stick PC gamer. 
Key Features:
Compatible with PC via USB
16 action buttons with braille
Exclusive precision
4 independent axes 14 action buttons + 8-way POV hat
Specification:
Brand

ThrustMaster

Model

2960778

Weight

3 pounds
Easy to set up
Plenty of action buttons
Throttle's friction level is adjustable
Complicated button layout
Clumsy throttle
TARGET software is not intuitive
Thrustmaster FCS Flight Stick Pack
If you want the full experience of a flight simulation game then you need to have all the flight simulator controls. Thrustmaster T16000M FCS Flight Pack comes with both hand controls bit also rudder pedals for. You'll definitely get the full experience with this controller. This one will be the essential part of your gaming backpack, for sure. 
Key Features:
Compatible with PC via USB in Windows 10, 8, 7 and Vista (32-bit and 64-bit).
Fully ambidextrous joystick
16 action buttons with "braille"-style physical button identification
T.A.R.G.E.T software included
Specification:
Brand

ThrustMaster

Model

2960782

Weight

2.54 pounds
Create and load specific mapping profiles for each game.
Can be adjusted to suit right or left handed players.
Easy to handle
Can lose accuracy over time
May have software installing issues
Thrustmaster Hotas Warthog Flight Stick
If you want to feel like you are flying for the U.S. Air Force then you need this replica Hotas Warthog flight stick. You will love the pinpoint accuracy and the 16-bit resolution is sure to please serious gamers. This is a premium quality flight stick that will give you that realistic experience you've been looking for. Be sure to also check out our list of the best mechanical keyboards for gaming for more great items like this.
Key Features:
Unique replica set of the U.S. Air Force
3D magnetic sensors (HallEffect) on the stick
Replica set of the U.S. Air Force A-10C's
H.E.A.R.T HallEffect Accurate technology
3D magnetic sensors (HallEffect) on the sticker
16-bit resolution
Specification:
Brand

ThrustMaster

Model

2960720

Weight

13.23 pounds
Double throttles
Very accurate
Flawed gimbal design
No Z Axis
May need to purchase pedals for additional functions like Z Axis
Logitech G Saitek X52 Flight Stick Control System
If you want a simple flight simulator joystick than this one from Logitech is for you. It has all the features you want for a great gaming session. It has a little bit of a 1980's retro design but still plays as well as many of its modern counterparts. Our handy guide to the top gaming monitors features more great products like this.
Key Features:
Advanced Multi-Function Display (MFD) for real flying interaction
2 dedicated MFD buttons and 2 rotary dials with in-built buttons
Progressive throttle with tension adjustment
2 fire buttons
Works with: Windows XP, XP64 and Vista (all versions) and Windows 7, Windows *
8.1Windows 10 or newer
Specification:
Brand

Logitech

Model

945-000025

Weight

4.85 pounds
Handle can be adjusted
Adjustable throttle resistance
Limited games compatibility
Not compatible with some PC operating systems
Extreme 3D Pro Flight Stick Joystick for Windows by Logitech
Extreme 3D Pro Joystick for Windows provides the gamer with a simple to use hotas joystick, without compromising on quality. It is adjustable to suit different player and has enough gadgets and buttons to simulate a large scale operation. The design itself is quite nice and it is comfortable to use and play with. Love this product? Check out our wireless gaming mouses review for our top picks.
Key Features:
12 action buttons
An eight-way hat switch, and a rapid-fire trigger
Button customization and multiple controller configurations
Its USB driven
Specification:
Brand

Logitech

Model

963290-0403

Weight

5.6 ounces
Stable and precise gaming
Lots of different actions available
Nice ergonomically design
Looks clumsy. Needs to be anchored down
Joystick a little stiff
Software is not easy to work with
Thrustmaster VG Flight Stick HOTAS Xbox One
You're sure to enjoy this flight simulator joystick simply because you can use it on your PC or your Xbox one. This makes this Thrustmaster VG flight stick great value for your money. The ergonomic design and detachable throttle make for easy maneuverability so you'll be flying like a pro. The design is also very realistic and you can adapt it to all types of flight such as civilian flight, combat and more. Put your gaming glasses on and start playing.
Key Features:
The first official joystick for Xbox One and Windows
Ergonomic design
Detachable, full-size throttle for Easy maneuverability
Adjustable handle resistance with wide hand-rest.
Comprehensive flight Gear
Specification:
Brand

ThrustMaster

Weight

4.5 pounds
Can be used for PC or Xbox One
Realistic design
Adaptable for all types of flight
Cords are too short
Limited games
Flight Stick Buying Guide
How We Chose Our Selection Of Flight Stick
Brand - There are a lot of flight sticks available on the market and in choosing the right one, we like to stick to trusted brands that have a good reputation for quality products. The better-known brands tend to be more compatible with the various games and devices gamers like to play.
Quality - The best flight sticks should be built to last. Serious gamers spend a lot of time on their craft which means they need strong, quality accessories that will last them as long as possible. It should also be able to perform a whole variety of functions to keep up with the other users in the world.
Ease-of-use - The best Hotas have a nice, smooth motion and you should be able to adjust the tension control to your playing style. The button configuration should also important for serious gamers, especially with a separate joystick and throttle. The position of the buttons should make for fluid movements and not be too complicated.
Reviews – Flight simulator controls are not cheap so you want to make sure you choose the right one from the first go. Sure, you can check all the specifications for all the features you want, but that doesn't necessarily mean you will like a particular flight stick. Customer reviews can be a great reference to consider when you're ready considering which make and model is best for your needs. What better way to get this information than from people who have already made the purchase and have experience using any particular flight stick. By checking reviews it is easier to spot the problems with some of the products and avoid them if necessary.
Price - When putting together our selection for the best flight stick, the price is always a consideration. After all, we don't all have the same budget, so we try to find good quality products in a variety of price ranges. Of course, it's not enough to just randomly choose any flight joystick. We also based our research on the quality and features you get for the price.
Features To Look For In A Flight Stick
Comfort - Serious gamers can spend quite a lot of hours playing their favorite games so comfort is important. The last thing you want is for your hands to cramp up or to develop a repetitive strain injury. Choose a flight stick that has with an ergonomic design so your fingers and hands will wrap around the stick and throttle naturally. The position of the buttons should also be natural and comfortable to make the gaming experience more realistic and fun.
Stick tension - Stick tension is a matter of personal preference. Some gamers prefer their stick a little on the loose side for easy, fluid movements, while others like their stick a little on the tighter side. Fortunately, the newer models of flight sticks have adjustable tension so the user can enhance the comfort and control of their unit to suit their personal preferences. For most multiple user games, especially where flight simulation is a factor, a stiff stick tension can result in choppy or unnatural movements. One of the best ways to test the stick tension is to experiment with the stick on high precision craft like helicopters or something similar.
Throttle - Some of the best flight stick packages come with a separate throttle giving you ease of use. This means you can comfortably operate the stick with one hand and the throttle with the other. Each comes with its own set of buttons for the various functions. The throttle should have a little bit of resistance so you can maneuver your particular vessel with the right amount of output.
Z-Axis rotation - The Z-Axis basically refers to moving the joystick to the left or to the right. In essence, this controls the yaw for flight simulation games. When looking at a flight stick you should look at one with the full range of movements. The newer flight simulation packages have separate pedals and users tend to use these for this purpose. Pedals also have the capability to sideways, as well as backwards and forwards.
Weight - If you are only using a joystick than weight can be a big issue. If the unit is too heavy you will start to feel the weight after a while. However, when you are looking at a separate joystick and throttle it's actually better if the unit does have a little weight as you will have them set up on a desk or table. If they are too flimsy you may find the unit sliding around the desk which will seriously affect the movements. A little bit of weight will help keep the unit anchored which will make the gaming experience more realistic and enjoyable.
Buttons & switches - The main purpose of a HOTAS unit is ease-of-use. All the buttons and switches should be strategically placed on the throttle lever and the flight or joystick. This allows the game to operate the various cockpit functions and fly their simulation aircraft without having to take their hands and fingers off the controls. In short, the idea is to have access to all the various functions and features right at your fingertips, just as you would in a real flight scenario. Once again, ergonomics play an important role in the unit. Your hand should fit naturally over the flight stick and throttle and you should be able to maneuver your way around and using the buttons and switches in easy, fluid movements.
Game Controller Vs. Flight Stick
Some people have been playing on game controllers for so long that they find it hard to adapt to the newer technology. It's not surprising though, considering you can hold the controller in both hands quite comfortably and all the functions are at your fingertips.
When they decide to try gaming with a flight stick, it's hard at first because they need to learn how to maneuver the stick and the throttle, if they have one. But once they get the hang of it, there is not turning back. The flight stick gives the gamer a more realistic experience. The other thing they come to realize after making the switch from game controller to flight stick is that they can play their games more easily.  Overall, a flight stick has no competition when it comes to serious gaming. Of course, each player will stick to their own personal preferences.
Reason Flight Sticks Are Superior Vs. Mouse and KB For Flights
When it comes to gaming, it all comes down to preference. But the primary reason flight sticks outclass the mouse and KB for flight simulation games is for the realistic experience. Many of today's flight sticks have been designed with the real thing in mind and many have even modeled from military aircraft. While die-hard fans of the mouse and KB swear the old method is better, nothing can compare to the real-time experience of using a flight stick because you not only get to work with the throttle and the actual flight stick, there are several buttons and switches you can also use to simulate flying, air battles and many more functions.. Add to that the newer additions like the separate throttle and pedals and if you set your equipment up in the right atmosphere you will get the most of your experience and a relatively realistic one at that.
Gameplay Setups
How you set up your gaming equipment can have a great impact on the quality of your game. The first rule of your gameplay set up is only connect what you need to connect. To get the best experience it's a good idea to set up your gaming equipment as close to your modem as possible. Also, if it is possible you will get a better gaming experience with less lag if you are able to connect all the cables and wires into your PC or game console. Also, depending on how many gaming hours you put in you should look at getting a comfortable chair and the right size desk. But ultimately, you should set up your flight stick, throttle and pedals, if you have them so that gameplay is comfortable and natural.
Flight Stick FAQ
Q: What is a flight stick?
A: A flight stick is basically a joystick but one that enables you to play flight simulation games. In fact, the best way to describe a flight stick is a revamped, upgraded joystick. With a gaming flight stick you can take gaming to a whole new level as you will not only be moving the stick left or right, up or down, you can also activate many other functions thanks to the buttons and switches that have also been added to the stick. In short, they have the look and feel of real flight sticks that are used in aircraft to give you an authentic experience. Many of the most up to date models of flight stick have been modeled from the real thing.
Q: What is the relevance of  joysticks/ flight sticks?
A: There are many ways to play simulation-type games and you don't necessarily need a joystick or flight stick to play them. In fact, many gamers do play without them. However, the relevance of joysticks when it comes to gaming is easier maneuverability within the game. This is a particularly popular feature when it comes to flight simulation type games. Many of the most popular games are online multiple player games and at times, the internet can lag which slows down your gaming. The last thing you need when this happens is equipment that slows you down even more as this gives your opponents the perfect chance to overpower you during play. The best joystick also comes with a series of buttons and switches to further enhance gaming performance and also maintain the feeling of a real flight stick.
Q: How much should I spend on a flight stick?
This is a question that is difficult to answer. Your first consideration is always going to be your budget. Can you afford a top of the range flight stick? A decent flight stick can cost around $120 - $150 dollars and then go up to the superclass of flight stick which can cost several hundreds of dollars. It really all depends on the type of flight simulation games you like to play, how often you play and the added extras you want. Then it also depends on your other equipment. You need the flight stick to be compatible to your PC or gaming console.
Q: Why should I buy a flight stick?
A: If you are a serious gamer and you love the flight simulation games then are you really getting the best gaming experience out of your ordinary game controller, mouse or keyboard? A flight stick will make your response times to the various actions in your game a lot faster which will give you the winning edge, but then also consider how much more fun it would be when you have similar equipment to real fighter pilots. Many dedicated users of game controllers and the other methods swore they would never upgrade to a flight stick, but once they tried gaming with a flight stick and realized it was easier to use and more realistic, it didn't take them long to make the switch. What's more, many are now so dedicated to using a flight stick they are constantly looking for newer and better ones with more features.
Q: Are distinct throttles necessary?
A: Are you looking for the ultimate realistic experience when playing flight simulation games? If you answer yes, then a distinct throttle is necessary. The throttle will allow you to have more control over the aircraft, and if you've ever watched a pilot push the throttle forward and pull it back and thought "How Cool", then why neglect this aspect when you can have this added accessory. The throttle also makes the Z-Axis Rotation a lot easier to maneuver and when you set up your gaming area in the right way, the distinct throttle will make it all the more realistic and also enhance your gaming performance.
Q: Are more buttons better?
A: Less is more. Well sometimes it is and sometimes it isn't. When it comes to choosing the best flight stick for your gaming needs it all depends on personal preferences and the games you like to play. But to break it down a little, if you don't have enough buttons with the right features your online opponents may have quite the advantage over you. At the same time, if you have too many buttons, gaming can become a little overwhelming and even a little confusing. What you want to have is enough buttons that you can easily get your fingers around and not go in search of every time. Plus, it will be a lot easier to grasp the command features of these buttons if there aren't too many of them.
Flight Stick Conclusion
If you really love gaming and are a flight simulation game enthusiast then your gaming performance will definitely benefit from having a flight stick. There are literally hundreds of different styles and models to choose from so the best thing to do, apart from look at our carefully selected list, is to check them out if your friends happen to have one or go to your local digital electronics store and see if they have display models you can try. This is something you really need to do if you are still using an ordinary game controller or mouse and KB. Once you experience for yourself, the realistic feel of a flight stick, particular with the addition of a throttle and maybe even pedals, you will wonder how you ever managed without them for so long.
Sign Up Now
GET THE VERY BEST OF GEARHUNGRY STRAIGHT TO YOUR INBOX