Best Keyboard Stands In 2022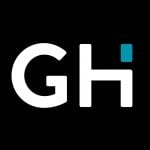 This product guide was written by GearHungry Staff
Last Updated
May 13, 2020
GearHungry Staff
GearHungry Staff posts are a compilation of work by various members of our editorial team. We update old articles regularly to provide you the most current information. You can learn more about our staff
here
.
GearHungry may earn a small commission from affiliate links in this article.
Learn more
Whether you're a musician by profession, a music student, or you just like to dabble the keys on the odd occasion, a keyboard stand is a useful, if not essential, item to own. They provide you with a stable platform on which to place your keyboard. Finding a good quality stand at a reasonable price can, however, be an overwhelming task – especially because they come in many shapes and sizes and boast different capabilities. But that's where we step in. We have compiled a list of the 10 best keyboard stands that will suit amateur and professional players alike. This will make your shopping easier and considerably more pleasant.
The Best Keyboard Stand
RockJam Xfinity Heavy-Duty Keyboard Stand
Every now in then, we throw in a little bias, and, in this instance, we're going to start our list off with our personal favorite – the Xfinity by RockJam. We've made this model our best choice because we feel it's a quality and reliable product marked at a price that most can afford. It also comes with plenty of online rave reviews. 
This X-frame stand allows you to fine-tune the height of your keyboard and you can set the adjustment to anywhere from 4 – 38 inches. It also features straps and rubber end-caps which help to prevent slippage. Overall, this is a great option for live stage performances where you need a lot of stability to keep a heavy keyboard in place. If you are serious about getting the best sound quality, check out our reviews of the best midi keyboard controllers.
Key Features:
Robust height adjustment mechanism
Collapsible metal frame
Safety strap
Slip-proof rubber
Specification:
Brand

RockJam

Model

XX-363

Weight

8.38 Pounds
Collapses and sets up very quickly and easily
Well priced for the quality you get
Lightweight and easy to lug around
Highly recommended for students or musicians who need to start performing
There's not much space for your knees if you have a bigger build
The frame becomes less stable and supportive over time
Alesis Melody 61 MKII Portable Keyboard Stand
If you're looking for a keyboard, a stand, and a bench in one package (and then some), then the Alesis Melody 61 may be the investment you're looking for. Keep in mind though, this model is intended for children. It will, however, still work for adults, although you may battle with finding comfortable leg space.
Adaptability is a significant characteristic of this model. You'll be able to move the console around and set it up with no issue. The set also folds to a compact size and can easily be moved from point A to B. As a bonus, it includes 3 flexible height adjustment settings, which makes it ideal for growing youngsters. If you want the perfect speaker as well, you cannot go wrong with one of these tailgate speakers.
Key Features:
Slip-proof rest pad
Height adjust knob
Width adjust knob
Safety secure strap
Specification:
Brand

Alesis

Model

Melody61MKII

Weight

8.73 Pounds
The stand is light and folds to a compact size
It comes with a quality keyboard and other useful accessories
It's not an economic purchase for those who want a keyboard stand only
Plixio Piano Keyboard Stand – Z Style
Jumping to number 4, we have the heavy-duty Z-style keyboard stand by Plixio. This construction is ideal for musicians who like to swap between sitting and standing while playing. And because it accommodates both stances comfortably – Plixio Piano Keyboard Stand – Z Style is a flexible choice for musicians who like to keep their rhythm no matter how they are practicing or performing.
This model also gets our thumbs up for being manageable (it's easily portable), durable (it's a quality and hardy product), and most of all – it's price-friendly (you won't have to break the bank to get your hands on one of these babies). If you are looking for a powerful speaker as well, make sure to check out these awesome tower speakers.
Key Features:
Sturdy
Compact construction
Easy assemble
Non-slip rubber pad at the foot and top
Specification:
Brand

Plixio

Model

4334264921

Weight

15.5 Pounds
A sturdy stand that has great leveling feet
The height can be adjusted to play a keyboard very comfortably
Well crafted and very simple to put together
It does not hit your knees when you are seated at the keyboard
It's heavier in construction when compared to X-style stands
Casio ARST Single-X Adjustable Keyboard Stand
If you're on a budget and looking for a basic keyboard stand solution, then the Casio ARST Single-X is a viable option. Despite its basic X-frame construction, it's still quite a sturdy device that will hold a small to the medium-sized keyboard without toppling over – which is all you need, really.
Easily adjustable to six different heights to achieve maximum playing comfort, this design can accommodate both seated and standing players. What most purchasers like about this keyboard stand, in particular, is that it's probably one of the most lightweight portable stands on the market. And make sure to protect yourself from too much noise by using one of these handy decibel meters.
Key Features:
Secure strap
Width & height adjustable knob
Slip-proof base & top
Double bar design of added strength
Specification:
Brand

Casio

Model

ARST

Weight

5.45 Pounds
A budget-friendly keyboard stand solution
Superiorly lightweight and easy to move around
This is a compact stand, making it perfect for smaller spaces
Takes a bit of time to assemble
Not the sturdiest make on the market
ChromaCast CC-KSTAND Double Braced X-Style Keyboard Stand
Perfect for home use or organized gigs, the Chromacast KStand Pro Series provides a good balance between quality and affordability. It's perfect for keyboards and mixers up to 150 pounds and comes with locking straps that fit most keyboard sizes. This model is also most suitable for beginners – since the disc clutch and pull-knob mechanism make it easy to set up.
The double-bar strength and support ensure that the CC-KSTAND has been built to last and perhaps outperform musicians themselves! This means that even if you do purchase this model as a beginner pianist, it can still be used and relied on as you enter a more professional musical career. You can also check out these top electronic drum kits. 
Key Features:
Adjustable arms fit all keyboards
Adjustable playing height of 23.5 – 38.5 inches
Folds flat for easy carrying
Can hold up to 150 pounds in weight
Features a sturdy double X-frame design
Non-slip rubber end-caps are included
Specification:
Brand

ChromaCast

Model

CC-KSTAND

Weight

6 Pounds
The double-plated reinforced latch stoppers work extremely well at securing the frame
The price is excellent for what you get
The construction is stable even though it is superiorly lightweight
It wobbles a bit when played aggressively
The securing straps do not fit all keyboard sizes
AmazonBasics Heavy-Duty Adjustable Keyboard and Piano Stand
We have Amazon itself to thank for this sleek, stylish, and unfailing keyboard stand. AmazonBasics Heavy-Duty Adjustable Keyboard and Piano Stand a sturdy model that's suitable for home use, church performances, and even larger gigs. The double X-frame design also makes it a unit that ensures stability and balance – so that you can let those fingers fly!
What we also like about this Amazon product is that it gets straight to the point. There are no added frills, instead, support, stability, and comfortable playing experience are the features that have been focused on and perfected. For a cheap model – it gets our nod of approval! Make sure to check out these handy earplugs for concerts every musician needs.
Key Features:
An X-frame keyboard and piano stand
Adjustable height for sitting and standing
Sleek in design and black in color
Accommodates a vast variety of models
It weighs just 10.5 pounds
Made of durable steel and PVC materials
Specification:
Brand

AmazonBasics

Model

DF032

Weight

10.45 Pounds
The stand is easy to collapse and set up again
Super-slick height-adjustment mechanism
Great quality at a price that's easy to swallow
Lacks leg room if played sitting down
World Tour Single X Keyboard Stand and Deluxe Bench
Get a double whammy when you purchase World Tour's X Keyboard Stand. The stand conveniently comes with a soft and luxury padded bench – without putting any added pressure on the price tag. In fact, we may even put more emphasis on the bench as being the better of the two items, although the stand itself isn't to be brushed off entirely.
The World Tour Single X-frame stand has been made from heavy-duty steel and can bear a heavyweight up to 130 pounds. It's also quite versatile in that it can accommodate 49, 61, 76 and 88 key keyboards without toppling over. To add to its stability, as Secure-Lock feature locks in your preferred height setting so that you can perform without a worry in the world. To get the most out of your instrument, make sure to use one of these condenser microphones.
Key Features:
Comes with a large 12 x 17-inch keyboard bench
Made from a heavy-duty steel construction
Playing height adjusts from 25.25 to 38.75 inches
It has a 130-pound weight capacity
Fully closes for portability and easy storage
Includes non-slip supportive rubber feet
Specification:
Brand

World Tour

Model

SXKB PK

Weight

16.25 Pounds
The stand is praised for its longevity
Well-constructed and the seat is comfortable
One of the most inexpensive keyboard stands on the market
It's not meant to hold a heavy or an overly large keyboard
Plixio Piano Keyboard Stand Z-Style with Wheels
At 9th place, we're listing one of the most versatile z-shaped keyboard stand models on the market. Designed to hold up to an impressive 250 pounds of weight, this machine doesn't fool around. Plixio Piano Keyboard Stand Z-Style with Wheels a durable and sturdy device that professional musicians can rely on use after use.
Looking at some of its unique features, the Plixio Z-style has the following on offer: wheels that move for portability and lock for stability, a headphone hook and anchoring straps for convenience, and the strength and size to accommodate the largest of keyboards. Keep in mind that such quality features do up the price and this model is one of the costlier suggestions. If you are serious about your music, don't miss your chance to browse these cellos as well!
Key Features:
Adjustable width and height
Includes two anchoring straps for added stability
Holds up to 250 pounds of weight
The wheels can lock the device in place
Includes a convenient headphone hook
Anti-skid foam pads are found on each of the 4 feet
Specification:
Brand

Plixio

Model

MS1080

Weight

16.12 Pounds
It's easy to assemble and the wheels are a bonus
Extremely sturdy
A great product with a great design
A little costlier than other z-shaped models
Not as portable
Yamaha PKBX2 Double-Braced Adjustable X-Style Keyboard Stand
If you're a fan of keyboard stands for Yamaha equipment, then you'll enjoy the quintessential design of this double-braced X-style model. As another product that makes a bold statement by forgoing the frills, what Yamaha PKBX2 Double-Braced Adjustable X-Style Keyboard Stand has going for it is its superiorly strong stature and stately stability.
It has 6 lockable heights, a slim folding position for portability and easy storage, and (the best part) an impressively affordable price tag! Users also appreciate the fact that this device is no hassle at all to assemble and once set up, you can fly over keys in confidence that the keyboard ain't going anywhere! And if you are a true admirer of quality vinyl sound, check out these beautiful portable turntables as well.
Key Features:
A sturdy double X-style design
Folds flat for easy storage
Quick and easy to assemble
Neat and uncomplicated in design
For Yamaha and other keyboard brands
Reliable non-slip feet
Specification:
Brand

YAMAHA

Model

PKBX2

Weight

7.94 Pounds
An affordable keyboard stand option
Very portable and folds to a compact size for storage
The assembly instructions are difficult to follow
Keyboard Stand Buying Guide & FAQ
Features To Look For In Keyboard Stands
We know you're excited about investing in a new keyboard stand, but before you make an impulsive purchase, you may want to scrutinize and compare models to see if they accommodate the following useful features:
Strength - When shopping for your brand-new keyboard stand, then strength or weight capacity is one key feature to look out for. You need to ensure that the weight capacity of the stand will be a fit for the weight of your keyboard, otherwise, it may topple over. As a rule of thumb, we suggest that you always ensure the weight-bearing capacity is more than the weight of your keyboard – this way, you can play it safe (no pun intended)!
Portability - If you're a musician on the go, then you'll want to ensure that your equipment is lightweight and easily portable. Portability refers to a stand's ability to collapse so that it can be moved around and its ability to expand again without any hassle. It's a bonus if it also gives you the option to adjust the height-level. Opting for a keyboard stand that is easy to carry and operate will save you a lot of time, energy, and frustration.
Sturdiness and Stability - Most modern keyboard stands come with different ways to secure a keyboard - because let's face it, the last thing you want is for your kit to topple over mid-session. Look out for models that boast grippy rubber pads that prevent slippage. The non-slip pads are typically fixed to the bottom feet of the stand so that you can move and do your thing while your keyboard loyally stays in place. Some designs may also feature adjustable straps that will lock your equipment in place.

Types Of Keyboard Stands
You guessed it. Keyboard stands come in all shapes and sizes. You'll be able to take your pick from the following types:
X-Style - X-style stands are probably the most popular keyboard stands among performing musicians. Living up to their namesake, the design features legs that are crossed at an angle to replicate the letter "X".
The reason why they are so popular is that they can support almost any type of keyboard while not being too heavy on the pocket. They also boast impressive portable qualities and are one of the easier constructions to assemble. Their one downfall, however, is that they are built for lightweight keyboards only – so, check the weight of your keyboard before you go for this option.
Z-Style - Designed with Z-shaped frames that fold at the corners, it's easy to assume that the Z-Style stand has been created for a smooth set-up. But they also have the advantage that they give users more legroom – which is very useful if you prefer to play while sitting. To add, some may argue that they provide more support and stability - although we find that this depends more on the brand-quality rather than the design template. The one thing they have on the con list, however, is that they are bulky in construction and aren't the most portable choice of the stand.
A-Frame - What A-frames have going for them is their versatility. You can finely adjust the height and angle of your keyboards until they are perfect for playing. The frame also accommodates both standing or sitting players comfortably. Considered stable and light, A-frames are known to provide good support without being too bulky – they, therefore, make a good choice for either small or heavy-duty keyboards.
Table Style - As the name suggests, table-style stands look similar to a table. They have 4 legs and are known for their compact steel tubing construction and large round floor protectors – which make the design significantly more stable. Most models can also conveniently be adjusted to fit any style and size of the keyboard. While setting this type of stand up is quick and easy, the added steel makes it heavy to lug around.
Column - Column stands are relatively new to the market. They are gathering fast traction in popularity, however, and have tons of rave reviews online. Their best-selling point is that they take up minimal floor space. They're also very easy to carry (the stands can be adjusted to a very manageable and portable size).
Keyboard Stand FAQ
Q: What is a keyboard stand?
A: A musical keyboard stand is an important part of any musician's apparatus. Without one, you won't have anything to adequately hold your keyboard while you move around and jam your keys.
As we discussed above, keyboard stands come in all shapes and sizes, although they all have the same purpose; to hold a keyboard at your preferred height while keeping it secure and stable.
Keyboard stands are appreciated by musicians because most of them are easily portable and they can be set-up quickly and without much hassle – making them a necessary piece of equipment for keyboardists on the go.
Q: How high should a keyboard stand be?
A: A keyboard's height measured from the floor to the top of the white keys should approximate 28 1/2 inches. This is typically the best adjustment for an adult player. Depending on how tall you are, you may want to adjust this height by just a few inches so that the stand can ultimately accommodate you.
Q: How to make a keyboard stand more stable?
If you find yourself with a keyboard stand that has a wobble to it, then here are a few hacks that may help you to increase your device's stability:
Make sure that your keyboard is not too big or too heavy for the size of the stand
If your stand has adjusters on either side of the frame, then make sure they are both set to the same height
Make sure your adjusters are tightened or locked in place
Make your stand more stable by mounting the frame to the wall or floor if the structure allows
Make sure the stand you are using has non-slip rubber feet (if it doesn't, you can fit some on yourself)
Q: How much weight can a keyboard stand hold?
A: Most keyboard stands will indicate the maximum amount of weight they can hold (check the box your stand came in or its label for this information). You can also look for the model of your stand online and you should find this information. If you know how much your keyboard plus any additions weigh, then compare this overall weight with your stand's load-bearing rating.
Sign Up Now
GET THE VERY BEST OF GEARHUNGRY STRAIGHT TO YOUR INBOX