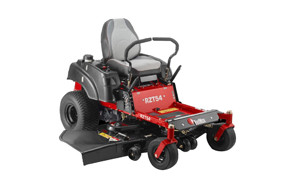 Husqvarna New RedMax RZT54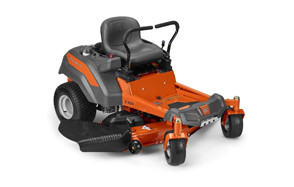 Husqvarna Z254 21.5 HP Kawasaki Zero Turn Mower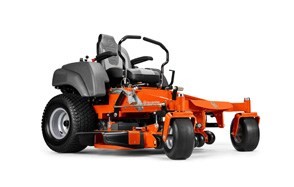 Husqvarna MZ61 Zero Turn Riding Mower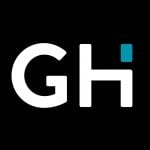 For many gardening lovers, an afternoon spent mowing the lawn can be very therapeutic. However, for many others, just the thought of cutting the lawn grass can be nerve-wracking. The relationship between this least favorite chore and its new equipment has encouraged manufacturers to create the zero turn mower; outdoor equipment meant to reduce the overall amount of effort and time required for a mowing session. There are over hundreds of brands currently available on the market, and there is no single company that has all the answers to all your mowing worries. It is, therefore, imperative that you find the best tool for your home and your lawn. The good news is that you won't have to do the work, because our team at Gearhungry has searched high and low to find the best zero turn mowers on the market. Each piece of outdoor equipment listed below has been well-designed and built to withstand pressures from regular use and we are certain that all the features you are after in a turn mower will be found in one of the below products.
The Best Zero Turn Mower
Zero Turn Mower Buying Guide & FAQ
How We Chose Our Selection Of The Best Zero Turn Mower
Brand - We have provided readers with many brands and companies to offer them many options when selecting their perfect lawnmower. Some of the brands listed are known widely by people around the world since they've been around for decades. They are known to produce high quality and innovative products that are also extremely durable. Other brands are new and upcoming with so much promise, who have been added to our list of recommendations. This was done to help familiarise readers with their brand and also to inform them of the new trends in the design of lawn mowers.
Price - We know that our readers have different budgets, which is why we've ensured that every brand we mention is affordable for as many individuals as possible. Our machines feature different costs but still provide the highest levels of quality and durability for all your mowing needs. We have tried our possible best to offer products made by companies that charge for the quality and function of their product and not for the brand name. This ensures that no matter the model you select you will receive only the best services.
Reviews - Our team of experts reached out to various online platforms discussing zero turn lawn mowers, to know what customers think of some of the products listed. The customer reviews discovered helped us streamline our choices to provide you with only the best. The reports from existing users were compared to comments made by manufacturers concerning durability and regular usage. This provided us with a more certified review which we have provided for you to help you decide on the best product for you.

Features To Look For In The Zero Turn Mower
There are numerous brands and models of zero turn lawn mowers in the market today; thus, selecting the perfect model might prove to be a difficult task. To help you make the best decision, we have come up with the essential features you need to look out for, during your searching process. This will help you make a more informed decision and a better monetary investment.
Engine Horsepower - The strength of your engine greatly determines the functionality of your machine. We recommend that you opt for drivers with higher horsepower, as these machines make the mowing process very easy and swift. If you're located on uneven terrain or a hilly area, your best bet will be a machine with high horsepower, as it makes the cutting of thick grass very simple.
Cutting Width ( inches ) - The width of your cutting deck also aids in reducing your overall cutting time. The best deck size according to experts is fifty or sixty inches as this can cut through different types of obstacles with ease. Put, cutting is more comfortable with a broader deck; thus, get a full pack.
Transmission - Transmission in a zero turn lawn mower is done using a level system. This dual lever system should be as ergonomic as possible to provide the operator with more control and better maneuverability. Be sure to check out the specifications to find out how ergonomic transmission is, before making a purchase.
Fuel Capacity ( Gal ) - Zero turn lawn mowers offer different fuel options namely flex-fuel, gasoline, diesel, and propane. Depending on your preference. It is best to purchase a model that helps you save fuel and the best option for this is the electronic fuel-injection system.
Weight - The last feature we believe Is equally vital to the selection process is the weight of your mower. As much as possible, opt for models you can move around quickly, either for storage or operations. This helps you keep the machine away from the changing seasons ultimately saving it from continuous repair and maintenance.

Zero Turn Mower FAQ
Q: What is a zero turn mower?
A: A zero turn lawn mower is similar to a regular lawn mowing machine, but its difference lies in its zero degrees turning radius.
Q: How to lift a zero turn mower?
A: The best way to do this is to lift the mower with a tractor or a use a floor jack.
Q: Do zero turn mowers have brakes?
A: Yes, they feature breaking mechanisms that aid in stopping when necessary. Zero turn mowers have a different braking mechanism from that of ordinary mowers. Braking is done by moving both steering wheels towards the neutral position, instead of using a foot brake pedal.
Q: Is zero turn mower worth it?
A: Yes, a zero turn lawn mower is worth the buck. This machine drastically reduces your operation time and also helps you save fuel which in turn enables you to save money for other needs.