Wheels Off: Best Zero Turn Mowers in 2022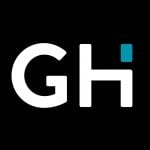 This product guide was written by GearHungry Staff
Last Updated
May 10, 2019
GearHungry Staff
GearHungry Staff posts are a compilation of work by various members of our editorial team. We update old articles regularly to provide you the most current information. You can learn more about our staff
here
.
GearHungry may earn a small commission from affiliate links in this article.
Learn more
The relationship between a commmonly dreaded chore and the new high-octane world of lawncare has encouraged manufacturers to create the zero-turn mower. Zero turn mowers are outdoor equipment meant to reduce the overall effort and time that mowing requires.
There are over dozens of lawn and garden equipment brands currently available on the market, and there is no single company that has all the answers to all your mowing worries. It is, therefore, imperative that you find the best tool for your home and your lawn.
The good news is that you won't have to do the work, because our team searched high and low to find the best zero-turn mowers on the market.
The Best Zero Turn Mower
Husqvarna MZ61 Briggs & Stratton Zero Turn Riding Mower

The Briggs & Stratton Husqvarna MZ61 is a 61-inch zero turn mower. It is fabricated with a three-blade cutting system and also has a Briggs and Stratton Endurance V-Twin engine for optimum performance. This is one of the best zero turn mowers found in different households around the globe, and its manufacturers are proud of its functions and operations, as opposed to that of its competition. The MZ61 mower offers a zero degree turn radius with a hydrostatic gear transmission that has been placed within this machine to boost its performance on your lawn. If you're looking for a mower that offers precise maneuvering, the MZ61 is the best zero turn mower choice for you. The level of precision is made possible by the individual, hydraulic wheel-drive, which allows your mower to rotate without any turning radius, around its axis.
Husqvarna mowers are products built for the customer's satisfaction and nothing else. They are mowers fabricated to offer exceptional service while delivering optimum comfort. Its ergonomics include rubber isolators for less operator fatigue and ergonomic seats that take you through those extended mowing shifts. The controls of this zero turn mower possess ergonomic features as well, and this makes the operation process more enjoyable and relatively easy.  Other features of this machine include comfortable steering, a 9-bushel collection system, an hour meter that comes with a service reminder, and an indicator that informs the operator that it's time for maintenance. Experience a whole new level of performance from the Husqvarna MZ61 zero turn mower. You may also like to check our guide to the best riding lawn mowers.
Key Features:
Pedal assisted cutting deck lift
Three blade cutting system
0 degree turn radius
Specification:
Brand

Husqvarna

Model

967277501

Weight

770 pounds
Secure assembly system and simple to use.
Saves extra costs.
Powerful engine
Automatic brake might not work properly
The engine is noisy
A bit pricey
Husqvarna Z254 26HP Kohler Zero Turn Mower

There is another mower from the Husqvarna family making waves on the market today. It is the Husqvarna Z254 Zero Turn Mower. This machine is just simply amazing! It has been built to be sturdy, durable, and highly functional thanks to a powerful 26HP Kohler engine. This is one lawn mower that has many positive zero turn mower reviews online. It is known for its maximum level of strength and durability, and it praised widely for its ergonomics that enhances the operator's comfort when needed. Mowing your lawn doesn't have to be a struggle with this beauty from Husqvarna in your life. We'd highly recommend this zero turn mower for your home if you're seeking a user-friendly, durable and aesthetically-pleasing unit. This mower features a maintenance transmission, an electric clutch, as well as a reinforced-steel cutting deck.
Many users of this mower appreciate its fuel-saving option because it helps them save resources for other activities. Another feature they love is the compact design that makes it easy to store and also increases its efficiency. The user-friendliness and secure assembly system of this lawn mower mean you don't need a particular skill to make use of the unit or set it up. There are however some cons this product possess that users hope manufacturers can reconsider, some of them being its high cost, noisy engine and the ability of your mower to move backward. Our guide to the best robot lawn mowers offers more great products like this so check it out.
Key Features:
26HP Kohler engine
54-Inch cutting deck
Electric clutch
Dual hydro-gear
Specification:
Brand

Husqvarna

Model

Z254

Weight

650 pounds
Secure assembly system and simple to use
Fuel option saves extra costs
The powerful engine allows cutting thick grass quickly
Roll your mowers backward
The engine is noisy
A bit pricey
Husqvarna Z248F Zero Turn Riding Mower

The best thing about zero-turn mowers is how easy they are to maneuver. The whole point of the independent wheels at the front is to make it easy to move around in a tight gap. Problem is, a lot of customers don't think about the cutting width. If the cutters are too wide, you won't be able to get down thin spaces and you might have to get off and cut the grass the old-fashioned way. That's why Husqvarna has released a series of zero-turn mowers with a smaller cutting surface. 
This model – the Husqvarna Z248F – has many of the same features as the Husqvarna Z254  but the cutting width is just 48-inches (a total of six inches smaller). This makes it even easier to maneuver around a winding area with ease. It's powered by an impressive 21.5HP Kawasaki engine that provides reliable startups and a top speed of 6.5MPH. It might not sound like much, but you'll be surprised at how quickly this thing can cut grass.
It's not quite as comfortable as Husqvarna's more expensive zero-turn mowers (like the new Redmax RZT54) but it does have an ergonomic control panel, anti-slip foot area, and a reasonably well-padded seat.
Key Features:
21.5HP Kawasaki engine
48-inch cutting width
Top speed – 6.5 MPH
No-maintenance transmission 
Ergonomic control panel
Specification:
Brand

Husqvarna

Model

Z248F

Weight

578 pounds
Very easy to maneuver.
Reliable and powerful engine.
Affordable price for Husqvarna.
Some reports of warranty issues.
Zero Turn Mower Buying Guide
Features To Look For In The Zero Turn Mower
There are numerous brands and models of zero turn lawn mowers in the market today; thus, selecting the perfect model might prove to be a difficult task. To help you make the best decision, we have come up with the essential features you need to look out for, during your searching process. This will help you make a more informed decision and a better monetary investment.
Engine Horsepower - The strength of your engine greatly determines the functionality of your machine. We recommend that you opt for drivers with higher horsepower, as these machines make the mowing process very easy and swift. If you're located on uneven terrain or a hilly area, your best bet will be a machine with high horsepower, as it makes the cutting of thick grass very simple.
Cutting Width ( inches ) - The width of your cutting deck also aids in reducing your overall cutting time. The best deck size according to experts is fifty or sixty inches as this can cut through different types of obstacles with ease. Put, cutting is more comfortable with a broader deck; thus, get a full pack.
Transmission - Transmission in a zero turn lawn mower is done using a level system. This dual lever system should be as ergonomic as possible to provide the operator with more control and better maneuverability. Be sure to check out the specifications to find out how ergonomic transmission is, before making a purchase.
Fuel Capacity ( Gal ) - Zero turn lawn mowers offer different fuel options namely flex-fuel, gasoline, diesel, and propane. Depending on your preference. It is best to purchase a model that helps you save fuel and the best option for this is the electronic fuel-injection system.
Weight - The last feature we believe Is equally vital to the selection process is the weight of your mower. As much as possible, opt for models you can move around quickly, either for storage or operations. This helps you keep the machine away from the changing seasons ultimately saving it from continuous repair and maintenance.

Zero Turn Mower FAQ
Q: What is a zero turn mower?
A: A zero turn lawn mower is similar to a regular lawn mowing machine, but its difference lies in its zero degrees turning radius.
Q: How to lift a zero turn mower?
A: The best way to do this is to lift the mower with a tractor or a use a floor jack.
Q: Do zero turn mowers have brakes?
A: Yes, they feature breaking mechanisms that aid in stopping when necessary. Zero turn mowers have a different braking mechanism from that of ordinary mowers. Braking is done by moving both steering wheels towards the neutral position, instead of using a foot brake pedal.
Q: Is zero turn mower worth it?
A: Yes, a zero turn lawn mower is worth the buck. This machine drastically reduces your operation time and also helps you save fuel which in turn enables you to save money for other needs.
Sign Up Now
GET THE VERY BEST OF GEARHUNGRY STRAIGHT TO YOUR INBOX