Best Leaf Rakes In 2022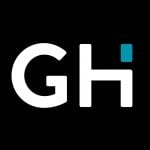 This product guide was written by GearHungry Staff
Last Updated
May 10, 2019
GearHungry Staff
GearHungry Staff posts are a compilation of work by various members of our editorial team. We update old articles regularly to provide you the most current information. You can learn more about our staff
here
.
GearHungry may earn a small commission from affiliate links in this article.
Learn more
Giving your compound or yard the 'neat look' it deserves may not be as easy as it seems; especially when the tools to care for the good looks are lacking and trees are continually littering your yard with leaves and fruits. A situation like this can prove tasking and frustrating but with a durable, light and easy to use leaf rake in your tools store, you can always the vandalization of your garden from leaves. Here's a selection of the best leaf rakes that will duly help you out.
The Best Leaf Rake
63 Inch Adjustable Garden Leaf Rake




The 63 Adjustable Garden Leaf Rake is a great tool that comes with many features that will ease the clearing of your yard or garden. It's also a comfortable tool for farmstead and homeowners irrespective of the landscape. With its adjustable and long body, the steel rake is designed in an ingenious way that allows it to enter awkward and hard to reach areas to drag out debris. It comes with a 15 flat tine expandable head that can be spread wide enough to cover and rake a large area of debris at a go. However, the head can also be reduced in width to form a thick 7 inches size, enabling it to reach into tight corners where rakes without such adjustment ability would dare function. The contraction of the prongs makes the steel stronger and able to fetch out nuts or tiny stones buried in the soil when scrapping the surface in the smaller area it is being launched too.
The 15 tine head can also be expanded to stretch to 22 inches to give an uncommon width which is aimed at making its collection of debris more effective and fast. Another advantage that comes with the adjustability of the head is the less space required for storage. While other big rakes with sizes that cannot be reduced, this adjustable rake can be reduced to an amount of size that will afford other tools to use the store.
The handle is a steel product that is fortified against the many factors that cause rusting and the 3/4-inch steel handle has been coated with zinc to beat the effect of any weather; this way, gardeners can enjoy their work of refuse collection, come rain or shine, without having to fear that their hand will be dirtied by the rusty rake handle.
Both the head and the handle are produced from durable steel, yet remain very lightweight. With the zinc-coated handle and the reducible head of prongs, you have an almost weightless steel rake which lets you pack the unwanted particles swiftly and almost effortlessly. While using this rake, you might have to caution yourself from using it to pull or drag heavy materials like rocks and logs of wood. They are sadly not made for heavyweight work. This also makes a perfect gift for gardeners in your life.
Key Features:
Zinc handle which prevents rusting and enhances durability
Adjustable head makes it versatile to function in wide and choky areas
63inches length
Less space needed for storage
Specification:
Brand

Gardenite

Model

GT-1048

Weight

2.13 pounds
Gonicc 63 Inch Professional Adjustable Garden Leaf Rake




The Gonicc Professional Adjustable Rake is built for the multi-tasking nature of raking a garden. If you are troubled by dispersed leaves that are rotten and stick to the earth, flowers that wither off and are littering the ground to cause displeasing scenery, or the nuts that fell off from the garden trees were not quickly picked and have now sunk into the inner but conspicuous layer of the soil; you can just simply choose to enjoy a time of collecting these unpleasant items with this adjustable easy to handle garden leaf rake, instead of worrying about the natural garden conditions. This easily makes it one of the best garden leaf rakes on the market.
This product is crafted with a smooth aluminum handle which helps to easily adjust the rake head. The handle also makes it possible to control the expandable head with a tight locking switch that allows the head to remain fixed at your desired width in a matter of seconds. Having adjusted the head of your rake to the size that will make it work perfectly in a particular area, you can rest assured of its balance when working. With the handle, you can control the stiffness of the head preventing the rake from suddenly adjusting itself. With such control, gardening can be done for a long time without unnecessary interruption that can be caused by tool malfunction.
The head, when reduced to its tiniest size, will make an 8 inches width that can enable it to search hidden places between flower beds and beneath hedges – places that are difficult for conventional tools. When fully stretched, the 15 flat tines of the head expands to a 23 inches width.
The durability of this lawn rake is guaranteed because of the top-notch metal that goes into its construction. The stainless steel handle is 1 inch strong so that the tines can remain stable and produce efficient result while gathering the leaves. It also makes it impossible for the leaves to escape from the teeth of the tine when a large amount of leaves that could overpower the head is collected. Because it is lightweight and can be reduced to width as small as 8 inches, this rake can be easily controlled from damaging plants while in use. Make sure you also check our guide to the best garden forks.
Key Features:
The head consists of 15 flat tines
Can be expanded to a width of 23inches and reduced to 8inches for effective raking
1inch thick stainless steel handle for the stability of the tongs
Smooth adjustment made possible by its aluminum design
Specification:
Brand

gonicc

Weight

2.5 pounds
Tabor Tools J16a Telescope Metal Leaf Rake

This next rake on our list is coming from Tabor Tools, a company with over 35 years of experience in the supply of garden and outdoor products that are designed to give agriculturalists and professional gardeners pleasure while working. The Tabor Tools J16a Telescope Metal Rake is a tool that yard workers will surely enjoy. With adjustment possible on both the head and the body of this tool, you can think of working on any kind of landscape without having to consider the challenges that come with raking lawns situated on awkward places like the valley.
The body of this landscape rake is 63 inches in length when completely stretched so that you can easily conduct your raking without missing a spot. All you just need to do is lock the length from the handle by sharply turning the handle. This logic of locking the length can also be applied when the rake is not extended to its longest size; it is a way to give the user the assurance that the rake will not adjust itself against the user's wish while at work. The length can also be easily collapsed to the barest minimum length of 32 inches when it is to be used to drag debris from very close range. Users can choose to adjust the length to any size between 32 and 63 inches and then lock it so as to enjoy its efficiency.
Another feature in this leaf rake that certainly makes this product worth the money is the handle grip that is wrapped with rubber and the high-grade steel structure which is put in place to prevent damage if continuously exposed to harsh weather conditions. Turbo Tools had made this rake to be a versatile tool to serve everyone working on the field who may need to pack leftovers or unwanted drops that may prove unhealthy to plants and look unpleasant to workers. Turbo Tools offers a prompt customer care service for their products by answering swiftly to calls made to fix and, or service erring products. This is one big reason why this rake could be a wise choice. Don't forget to also check out our guide to the best garden shovels.
Key Features:
Rake head is 23 inches wide
Rake teeth adjustable from 23 inches to 8 inches for a quick sweep and wider reach
Telescope handle helps lock the length when turned
Adjustable fan for easy storage
Specification:
Brand

TABOR TOOLS

Model

J16A

Weight

2 pounds
ORIENTOOLS Garden Adjustable Leaf Rake

This adjustable leaf rake from Orientools is one of the best on the market. It has a lightweight design, a large raking surface, and super long reach. The handle is adjustable, so you can change the length from 43" to 66", which makes it ideal for people of all heights. At 2.35 pounds, it's also not going to make your arms ache or put your back out. Made from durable plastic, the rake head has 22 tines that are super solid and close together, so you don't leave any debris behind. 
It also has a small integrated hook in the handle, for hanging it up when you're done. The two most important things you want from a garden rake like this is maneuverability and durability. The ORIENTOOLS Garden Rake has both of those in spades. If you're looking for a leaf rake that will last you a long time, this is the one for you. For more must-have products for gardeners, check out our guide to the best leaf bags.
Key Features:
24mm steel handle
Adjustable length –  43" – 66" 
Durable plastic rake head 
22 tine rake 
Integrated hanging hook
Specification:
Brand

Orientools

Weight

1.59 pounds
Tierra Garden 40-Inch Kid's Leaf Rake

Packing debris in the yard or garden is a continual task that might be too much for older adults to add to their always busy schedule. However, kids now chip in with the help of this next rake that is user-friendly enough for the younger ones to handle. If you want a domestic endeavor to be adequately executed without having to spend your time thinking or monitoring it, one of the best steps to take is to familiarize your kids with the task and make them develop an interest in it during their fun times. They can pay attention while you're on it yourself while instructing them on how it is done and most importantly, leaving the chore for them to master it. Getting your kids to work in this aspect of the yard is definitely going to bring you relief and give them some fun especially when the child has the tool that is the best for kids like the Tierra Garden Kid's Rake.
Unlike the conventional rake, this kid's rake is intently designed for lightweight works and it is strengthened with slightly bent prongs on the head to help you collect large leaves in pleasure. The prongs which are made of iron steel forms a thick head of the wide triangular curve, this is because the 11 prongs are attached to a cone-like handle from the root but are being separated with a 1-inch width between each other to be clipped by a flat iron that runs over the entire width. This arrangement of the tine makes it light and easy to maneuver for kids. The rake head is coated with lead-free paint that prevents it from rust making the tool very safe for use.
With a 1-inch diameter handle, it is shortened to meet the needs of children. However, the thick handle can be replaced by a longer rod if the user desires to cover the distance from a standpoint. It is a tool suitable to groom kids for garden chores as well as being useful for adults who enjoy using smaller, lightweight garden tools. Conventional rakes and full-size rakes may be too rigid and heavy to control for the hand that just wants to rake the yard for leisure but this Tierra Garden Rake is designed to help such people.
Key Features:
1 inch diameter handle which may be replaced with a longer rod if the user so desire.
Thick steelhead
Coated with lead-free paint for safety and durability
Tines are clipped with flat steel to form a triangular curve
Specification:
Brand

Tierra Garden

Model

RP40110

Weight

1 pounds
Leaf Rake Buying Guide
How We Choose Our Selection Of Best Leaf Rakes
To give you the best leaf rakes reviews, we put a lot of thought and consideration into what a rake user would want and enjoy when using the tool and here are a number of the factors deemed best:

Adjustability - Whether on the farm, in a garden or in a yard, landscapes can come in different forms that could make raking uneasy. Where you have an open land fused together with contours, it may be somewhat tasking to reach the awkward and hidden parts of the surface. But with a rake adjustable both in the head and the handle, the user will be able to move closer to pack the leaves from areas that are impossible for rigid rakes to work. This is why we give you products that are reducible and expandable in length and width.
Durability - By nature, leaves and flowers will continue to wither and nuts won't stop falling. This makes the work of cleaning your yard and garden a non-stop task. It will then be frustrating to have tools that will not last longer than a season of work when the task seems eternal. Durable rakes put the mind of a gardener at rest and that is the peace a user should get from any field tool in the store.
Efficiency - Yard work comes with the challenges of vastness and timeliness. You must be prompt to beat these challenges that you might come across while clearing the yard. These hand tools can make you save more time even without having to bear the cost of machines. The large fan, strong tines, and controllability of these rakes are great factors that will make your work time short and worthwhile.
Storage - To afford you the ease of storage and confidence that your tool is preserved from rust if stored in unfavorable weather, these best leaf rakes have features that will make you have the maximum use of your store and also prevent rusting after a short period of time.
Features To Look Out For In Leaf Rakes
When next you will be shopping for your yard tools, pay close attention to some features to select a rake that will make you enjoy all that is listed above.

Thick And Expandable Tines - The tines are teeth that form up the head of a rake. Their thickness and design come in different types of products. Tines that are of iron steel are mostly preferable for multiple tasks as they work well both on leaves and on more solid materials. Ensure also that the tines are devised to contract and expand so they can serve you in different areas. A rake with adjustment features mostly come with a head that has 60-65 tines in it.
Strong And Adjustable Rod - The rod is the handle and the body of a rake and it has a vital role to play in the satisfaction a product gives. A rod rolled up in a steel tube and made to fit tightly into the head is sure to give you confidence and ease both on the work and in storage, especially if coated with lead-free paint or zinc that could prevent rust. When a handle is adjustable, the user can easily maneuver the rake to bring leaves from long distance and close range without putting his/her body to inconvenience.
Lightweight - Whether it's a plastic rake or a steel rake, the rake must not be a burden for the hand if you want to experience comfort while packing your yard. The combination of the head and the rod should be seemingly weightless so that it can be easily controlled while in use.
Sign Up Now
GET THE VERY BEST OF GEARHUNGRY STRAIGHT TO YOUR INBOX