Best Leaf Rakes In 2021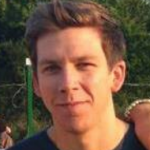 This product guide was written by Jordan Carter
Support us! GearHungry may earn a small commission from affiliate links in this article.
Learn more
Giving your compound or yard the 'neat look' it deserves may not be as easy as it seems; especially when the tools to care for the good looks are lacking and trees are continually littering your yard with leaves and fruits. A situation like this can prove tasking and frustrating but with a durable, light and easy to use leaf rake in your tools store, you can always the vandalization of your garden from leaves. Here's a selection of the best leaf rakes that will duly help you out.
The Best Leaf Rake
Leaf Rake Buying Guide
How We Choose Our Selection Of Best Leaf Rakes
To give you the best leaf rakes reviews, we put a lot of thought and consideration into what a rake user would want and enjoy when using the tool and here are a number of the factors deemed best:

Adjustability - Whether on the farm, in a garden or in a yard, landscapes can come in different forms that could make raking uneasy. Where you have an open land fused together with contours, it may be somewhat tasking to reach the awkward and hidden parts of the surface. But with a rake adjustable both in the head and the handle, the user will be able to move closer to pack the leaves from areas that are impossible for rigid rakes to work. This is why we give you products that are reducible and expandable in length and width.
Durability - By nature, leaves and flowers will continue to wither and nuts won't stop falling. This makes the work of cleaning your yard and garden a non-stop task. It will then be frustrating to have tools that will not last longer than a season of work when the task seems eternal. Durable rakes put the mind of a gardener at rest and that is the peace a user should get from any field tool in the store.
Efficiency - Yard work comes with the challenges of vastness and timeliness. You must be prompt to beat these challenges that you might come across while clearing the yard. These hand tools can make you save more time even without having to bear the cost of machines. The large fan, strong tines, and controllability of these rakes are great factors that will make your work time short and worthwhile.
Storage - To afford you the ease of storage and confidence that your tool is preserved from rust if stored in unfavorable weather, these best leaf rakes have features that will make you have the maximum use of your store and also prevent rusting after a short period of time.
Features To Look Out For In Leaf Rakes
When next you will be shopping for your yard tools, pay close attention to some features to select a rake that will make you enjoy all that is listed above.

Thick And Expandable Tines - The tines are teeth that form up the head of a rake. Their thickness and design come in different types of products. Tines that are of iron steel are mostly preferable for multiple tasks as they work well both on leaves and on more solid materials. Ensure also that the tines are devised to contract and expand so they can serve you in different areas. A rake with adjustment features mostly come with a head that has 60-65 tines in it.
Strong And Adjustable Rod - The rod is the handle and the body of a rake and it has a vital role to play in the satisfaction a product gives. A rod rolled up in a steel tube and made to fit tightly into the head is sure to give you confidence and ease both on the work and in storage, especially if coated with lead-free paint or zinc that could prevent rust. When a handle is adjustable, the user can easily maneuver the rake to bring leaves from long distance and close range without putting his/her body to inconvenience.
Lightweight - Whether it's a plastic rake or a steel rake, the rake must not be a burden for the hand if you want to experience comfort while packing your yard. The combination of the head and the rod should be seemingly weightless so that it can be easily controlled while in use.
The best!
Gear, gadgets & stuff for men
Straight to your inbox