Best Potting Benches In 2022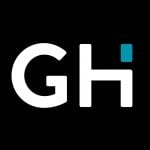 This product guide was written by GearHungry Staff
Last Updated
April 28, 2019
GearHungry Staff
GearHungry Staff posts are a compilation of work by various members of our editorial team. We update old articles regularly to provide you the most current information. You can learn more about our staff
here
.
GearHungry may earn a small commission from affiliate links in this article.
Learn more
If you live in an apartment and don't have access to an outdoor space, but you'd still like to grow some fresh herbs or create a series of colorful potted plants for your balcony, then a potting bench is a compact and easy way to enjoy some green-fingered fun! Even if you live in a more spacious home and do have an outside space, a potting bench or table is still a really convenient space to store and organize all your gardening essentials including small tools, pots, planters, bags of soil and the like. Potting benches are increasing in popularity as there is a movement towards home gown organic product, Having access to your own planter bench can be a real alternative to the full-on gardening experience. You can create your very own mini greenhouse and a dedicated space to grow herbs, fruits, and vegetables. To make the buying decision easier for you, based on analyzing the best potting bench reviews, we've curated our guide today with our Top Five pick of the best.
The Best Potting Bench
Best Choice Products Outdoor Wooden Garden Potting Bench

Next up, we've got a minimalist Wooden Potting Bench from Best Choice Products. This bench might not have some of the premium features we've seen on other potting benches, but it makes up for that with its simplicity. It's made completely from tough fir wood and is built to withstand seasonal changes in the weather, providing you care for it properly. It features a standing worktop, a trellis back, a lower shelf, and a pull-out drawer for your potting tools. It also has two integrated hooks for hanging tools and towels.  
Not only is this one of the strongest potting benches on the market, we think it's one of the best-looking – the simple wood construction has a traditional look that fits into most garden aesthetics. The only downside is that it comes unassembled and the directions aren't that clear. However, if you're handy at all, you'll be able to work it out. 
Key Features:
Constructed from natural fir wood 
Standing worktop
Trellis back 
Pull out drawer
Lower shelf 
Two integrated hanging hooks 
Specification:
Brand

Best Choice Products

Model

SKY1172

Weight

29 pounds
Giantex Outdoor Garden Wooden Potting Bench




If you fancy rekindling a passion for gardening, but your knees and back have quite frankly seen better days and could do without all the constant bending over, then what you need my green-fingered friend, is a potting bench. Designed to take the pain out of gardening this Giantex Outdoor Wooden Bench is the first of a few from this well-known lifestyle brand. You don't need to be retired to enjoy pottering around! More and more people today are getting in on the sustainable and organic way of life and growing their own produce. Not so much a case of from farm to table but from potting bench to kitchen countertop!
This Chinese Fir wood design features a generous metal surface area worktop that measures 29-inches by 14-inches. The fact that the surface is metal is a real advantage as it's more weather resistant, hard wearing and much easier also to clean down. It's solidly constructed and designed for longer term, dependable use and comes with a natural fir wood finish. The design features three convenient shelves along with a series of iron hooks which are perfect for hanging tools. The bench also comes with metal legs which both add to the overall design aesthetic of the bench itself but are also practical and harder wearing if you are positioning this bench outside in a garden. There's plenty of generous working space, and it's a versatile and multifunctional design. It also happens to look very elegant and stylish too and wouldn't look out of place in any modern or traditional home or garden. And it also makes a perfect gift for gardeners.
Key Features:
Solid Chinese Fir wood construction for durability and dependability
Spacious and easy to clean metal work surface
Three separate shelves for potting, planting and tools
Galvanized metal feet prevent legs from rotting
Perfect height and ergonomics to minimize usual gardening aches and pains
Specification:
Brand

Giantex

Model

GT2973

Weight

14.6lbs
YAHEETECH Outdoor Garden Potting Bench

The Yaheetech Outdoor Garden Potting Bench is another well-designed piece of gardening furniture. Made from durable fir wood, it can be left outside without showing any signs of weather damage. You have to put it together yourself but the assembly process is simple. In terms of features, it has three storage hooks, a pull-out drawer, a large tool cupboard, and two shelves. That gives you plenty of space to store everything you need to pot your plants.
One of our favorite features is the metal tabletop. Made from a sheet of galvanized iron, it's weather-resistant and super easy to clean. That means, when you've finished potting, you can wipe it down and use it as an extra surface for BBQing. 
Key Features:
Dimensions – 44.1 x 18.1 x 49.2''
Made from durable fir wood 
Three storage hooks 
Pull-out drawer 
Large tool cupboard 
Galvanised iron tabletop 
Specification:
Brand

Yaheetech

Weight

36.7 pounds
Best Choice Products Potting Bench

The Best Choice Products Potting Bench is probably the best-looking product on this list. The untreated timber aesthetic, brass fittings, and metal tabletop give it the look of a really high-quality piece of gardening equipment. It's not all about the look though, underneath that idyllic exterior, this is a solid potting bench packed with useful features. These include a set of three storage hooks, a small pull-out drawer for seeds and other supplies, and a large cupboard perfect for keeping larger items. It also has an open shelf, ideal for a watering can, extra plant pots, and more. 
The bench is made from durable, pre-sanded fir wood and has a solid feel to the construction. The best feature though is the weather-treated metal work surface. This gives you a solid surface to work on that's easy to wipe down and super durable.
Key Features:
Dimensions – 43.8" x 17.75" x 49"
Made from pre-sanded fir wood 
Metal-plated tabletop 
Three storage hooks
Sliding drawer
Large cupboard
Specification:
Brand

Best Choice Products

Weight

41.9 pounds
Aivituvin Potting Bench with PVC Layer

The Aivituvin Potting Bench is another great way to save your knees when you're out in the garden. It allows you to pot plants without bending down, which saves your energy and prevents injury. This bench has a specific party piece as well. Half of the workbench is a plastic sink that you can cover with a PVC layer and a piece of wood. This area is perfect for soil mixing and plant potting, and stops you from making a mess of the worktop. It's an excellent feature that hugely adds to the versatility of this potting bench. 
The bench is also stacked with extra storage features as well. There are two hooks on the side of the bench, a pull-out draw for seeds and other equipment, and a shelf at the top for your finished pots. Plus, it has a large shelf underneath for more substantial equipment. The Aivituvin Potting Bench might not be the prettiest potting bench on this list but you can tell it has been made by gardeners. Every detail is picked to make your potting easier. 
Key Features:
Dimensions – 44″ x 20″ x 45″
Made from durable fir wood 
Integrated cover with sink 
PVC protective layer 
Pull-out drawer 
Two tool hooks
Specification:
Brand

Aivituvin

Weight

30 pounds
Potting Bench Buying Guide
How We Chose Our Selection Of The Best Potting Benches
Not that we aren't all keen gardeners here at Gear Hungry but apart from our own personal knowledge on the subject of potted plants and growing a herb garden, we use three important criteria when it comes to determining the best potting benches.
Reviews - Reviews are an excellent source for cutting through all the flannel and really uncovering what it is that you need to know about how your planter bench is likely to perform. You can't beat real reviews from real people with genuine experiences.
Brand - We like to put forward a couple of different options for you and not just focus on one leading brand within any category.
Price - Our reviews aim to cover a range of price points which will appeal to all levels of budget.

Just Why Do You Require a Potting Bench?
There are plenty of great reasons why it's worth having your own potting bench. For a start, it can be a lot of fun, and it's also a healthy form of activity too. Planters, benches, and tables can be used all year round, no matter what the weather. You can conveniently and easily setup indoors or use your potting bench out on a patio, a balcony or take it into your garden as an extra working surface.
A potting bench allows the owner an opportunity to grow a variety of nutritious and organic home produce such as fruits and vegetables or beautiful plants and flowers that you can then use to decorate the interior of your home or balconies. Managing some green-fingered activity can promote all-round positive well-being and even if you don't quite talk to your plants, gardening is incredibly therapeutic and can alleviate the symptoms of stress and anxiety. Don't forget that the raised surface is also going to be better for your back and your knees than having to kneel on the garden to attend those flower beds. Having a structured and organized potting bench also means that you can keep everything you need neatly arranged and close on hand for when you need it next.

Features To Look For In The Best Potting Tables
Know that you need a potting bench but not quite sure what the crucial points are that you need to be considering? Don't worry, we're here with our top pick of the most important features to look for in that new potting table so that you can fuel that new passion of yours to grow beautiful flowers, vegetable produce and even a few tasty fruits.
Material - There are essentially three primary materials used in the construction of potting benches; wood, plastic or metal. They each have their various pros and cons. One of the most common types of woods you'll find used in the design of potting benches is Fir and Cedar which may be additionally stained or just left in their natural color finish. Wooden benches are incredibly popular and very practical but not quite so convenient if you live in a very humid climate, IN that case, plastic or metal is recommended instead because it's more impervious to moisture.
Design - First up you'll need to decide whether you need a potting bench for indoors or outdoors use only or a combination perhaps of both as that will determine the design and construction. You could get away with a table, but a basic structure bench, with shelves and a backside, are really what you will need from any functional design. If your potting needs are basic, you could get away with a straightforward framework that just has a minimal tabletop surface with minimal shelving and no back. If you are going to be taking your potting outdoors into your garden, then it would be useful to have additional storage for things like soil buckets, to hang your hand tools and also for storing variously shaped and sized pots. For that, you might prefer a multi-rack storage design with a lattice constructed back. Potting benches and tables come in different materials and for the most part, will be made from wood although some may also feature galvanized metal for example too.

Extra Features - Have a think about any additional features you might find it useful to have incorporated into your design. Things like sliding drawers, a closing cabinet section, multi-tiered shelving or perhaps a series of hanging side hooks. If you opt for a bench with a galvanized as opposed to wooden top, cleaning up compost and soil will be a quicker and easier job too. Also, depending upon where you intend positioning your potting bench, perhaps no marking rubber padded feet may also be a consideration for you?
Maintenance - Unless you want to be sanding down your bench every year, especially if you leave it outside, then metal and plastic are more weather hardy options that are much easier to clean down too. Wooden options look great, but they do require more regular and routine maintenance including washing down as dirt and dust will stick to them more easily than to a plastic or galvanized top.
Surface Area - Most potting benches will feature a large flat worktop area at hip height but which, along with shelving, should be more than adequate for all your needs but if you do require a more significant working area, go for a larger size top or something that perhaps features an extending table as part of the design.
Sign Up Now
GET THE VERY BEST OF GEARHUNGRY STRAIGHT TO YOUR INBOX