Best Garden Shovels In 2022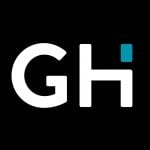 This product guide was written by GearHungry Staff
Last Updated
April 22, 2019
GearHungry Staff
GearHungry Staff posts are a compilation of work by various members of our editorial team. We update old articles regularly to provide you the most current information. You can learn more about our staff
here
.
GearHungry may earn a small commission from affiliate links in this article.
Learn more
Want to get the best out of your garden this summer? Well, it certainly won't be much fun having a barbecue or sipping wine in a garden full of weeds. To have your garden looking damper, a shovel for digging is a must-have tool to help you get started in your garden adventures; however, not any old shovel will do. As the years have progressed, various types of shovels have entered the market, each having their own different attributes in design and functionality; the length of the shovel, the shape of the blade and the overall design and construction all matters. Whether you are a beginner, or a gardening pro curious about the latest shovel inventions that will make your gardening work easier, this article is the perfect guide for picking out the most functional and best garden shovels out there.
The Best Garden Shovel
Fiskars 96685935J LNG Hndl Garden Shovel

The Fiskars 96685935J LNG Hndl Digging Shovel is the ideal tool for digging on soft and tough soil. The sharp bladed shovel ensures an easier and more convenient digging experience. The blade is made with a smooth welded steel construction for extra durability and the conveniently elongated 18 gauge steel shaft is sturdy enough for even the toughest gardening jobs out there; so don't expect it to bend under pressure.
Measuring 57.7 inches long, the well-built shaft allows users the convenience of digging without straining the back. Digging involves a good measure of hand and foot work to get the job done. The blade also provides enough foot space to powerfully bear it into the ground. A perfectly shaped tear-drop shaft completes the phenomenal design. This enables the shovels sharp and narrowed edge to sink deep into practically any type of soil, while the orange rubber handle provides a good and firm grip that is most definitely comfortable on the palms. Overall, this shovel is great for heavy digging tasks around your garden. This also makes a perfect gift for gardeners in your life.
Key Features:
Strong and sturdy steel construction
Sharpened blade for easy soil penetration
57.7 inches long welded steel handle
Lifetime Warranty
Specification:
Brand

Fiskars

Model

96685935J

Weight

6.5 pounds
Radius Garden 22011 Root Slayer Garden Shovel

The Radius Garden 22011 Root Slayer Shovel won the DGA 2017 Green Thumb Award for the most Innovative Garden Tool and it is no surprise at all. With the new and inventive utilitarian design, this multi-tasking tool does a lot of hard work. Owning the root slayer shovel is like harnessing the powers of a saw, pry bar and hatchet into one amazing cutting and clearing tool. Get more out of your digging experience with the sharpened and textured `V' shaped blade. It passes through sod quite easily and rips out stubborn roots you may hit while digging.
Additionally, the well thought out design allows users to place their foot flat on the edge of the shaft and bear down. At first the O-Handle may come off as strange, however, it provides 4 times more gripping surface than a D-handle would. The natural radius offers an ergonomic grip with more control of the tool being very easy on the hands.
It is also evident that this shovel is quite heavy duty and was made for tough work, whether it is large or small scale. The polypropylene comes with a non-latex thermoplastic elastomer overmold. Tested and proven to be a 150% sturdier than most garden shovels, it is still lightweight and easy on the hands. Be sure to also check out our list of the best garden hose and garden hose nozzles for more great items like this.
Key Features:
Multi-purpose shovel
`V' shaped cutting blade
Ergonomic O-Handle grip
DGA 2017 Green Thumb Award
Specification:
Brand

Radius Garden

Model

22011

Weight

5 pounds
Fiskars 46 Inch Steel D-handle Square Garden Shovel




Flat edged shovels are great for scraping, clearing out ice as well as weeding and edging gardens and lawns. The Fiskars 46 Inch Steel D-Handle Square Garden Spade is one of such tools. While this shovel is best for the task mentioned above, they will perform flawless digging and cutting tasks. Fiskars is known for making top quality, durable and functional tools to aid with expert and convenient gardening.
The blade is made from 14 gauge tough and sturdy steel construction to ensure it stands strong every time it hits the soil. With a sharpened and flat edge, manual labour has never been made easier! The 18 gauge steel shaft ensures this tool will not bend or break under pressure regardless of the length. The design includes a supersized D-handle for extra leverage and control. It also offers the option of using two hands to enhance control while digging or cutting. Even if you have garden gloves on, the generously opened D-handle will still accommodate both hands.
Key Features:
Great shovel for cutting, digging, edging and slicing tough overgrown grass.
Sharpened blade makes work much easier
Extra-large ergonomic D-handle
Lifetime Warranty
Specification:
Brand

Fiskars

Model

96676933J

Weight

4.35 pounds
Bully Tools 82515 14-Gauge Round Point Long Handle Shovel

This next shovel surely causes some tension around its peers, with its high quality and functional construction and design. Made in USA with a viable 14 gauge steel, the Bully Tools 82515 14-Gauge Round Point Shovel features a fiberglass handle as opposed to a plastic one. Fiberglass is known to bend sometimes, discouraging some manufacturers from using this material. However, this smart design includes a triple layered construction to increase form and durability. These layers are made of a strong wood core, thick fiberglass and a comprehensive steel ferrule to ensure it does not bend.
The shaft itself measures 57.25 inches in length, ensuring users the convenience of gardening without straining the arms and back. The blade has a closed back design with two supporting ribs; this prevents dirt build up on the blade. There is a one piece ferrule between the handle and the shaft ensuring a strong and viable connection. The shaft will not break free or pull out from the handle during tough gardening and the added I-beam support provides extra durability and a forward step formation to give more control. Love this product? Check out our review of the best electric weed wackers for our top picks.
Key Features:
14 gauge steel blade
Triple layered fiberglass handle
Closed back design with supporting ribs
Lifetime warranty
Specification:
Brand

Bully Tools

Model

82515

Weight

4.9 pounds
Seymour S710 48-Inch Long Fiberglass Handle Super Shovel

Depending on the type of environment you live in, not just any shovel is up to the task. The Seymour S710 48-Inch Long Fiberglass Handle Notched Super Shovel is perfect for rocky and compact clay soil. It may not break up the rocks, nevertheless, it is able to penetrate gravel and hardened clay soil. The S710 is made to tackle difficult terrains; it is great for new gardens where a lot of work needs to be done. For a heavy duty shovel, it is quite light on the hands, you could dig through both moist and dry soil without your shoulders feeling the burn. Its sharp pointed teeth are able to go through tough roots like a knife on butter. The reinforced yet soft handle is made with fiberglass to ensure no splinters are gotten after digging. A steel ferrule firmly holds the piece together at the handle ensuring it does not pull out from the connection. Find more great products like this by checking out our guide to the best weeding tools.
Key Features:
Cutting teeth to penetrate tough terrains
Ergonomic fiberglass handle
Front turn step
Made in America
Specification:
Brand

Seymour

Model

S710

Weight

5 pounds
Toolite 49543#2 Square Point Shovel

If you have a pet house or a little farm by the garden, this shovel is a must have. This square point shovel comes with little holes that allow users to sift out unwanted clutter from the sand. In the case of pet houses or chicken coops, the sieve lets the sand seep through just leaving the unwanted stuff behind. This definitely saves the stress of bending out your back to reach into their litters. A great plus to this tool is its wide range of functions; it makes for a great cleaning and clearing tool. Without doubt, it can be used for both private and public tasks.
This Toolite 49543#2 Square Point Shovel, 29″ Polymer Handle, Poly D-Grip is also great for grooming a garden and you can keep the precious soil while throwing out the rocks, sticks and other unwanted materials. With a 14 gauge tempered steel head measuring 3/8 inches suitable for digging in mud, clay and gravel, the 29 inch polymer D- handle also offers a firm fiberglass body with a thick polymer coat. The handle is reinforced to ensure comfort, however, the finishing needs to be worked on. Don't forget to also check our guide to the best pruning shears.
Key Features:
Lightweight and ergonomic shovel
D-handles made with fiberglass and polymer coat
Great sifting tool
14 gauge steel head
Specification:
Brand

Toolite

Model

49543

Weight

4 pounds
Fiskars 46 Inch Steel D-handle Digging Shovel

Using the Fiskars 46 Inch Steel D-handle Digging Shovel is quite an effortless experience. Adorned with an all steel construction to ensure long term durability and strength. This heavy-duty shovel definitely gets the job done, with its sharpened steel blade for enhanced digging and cutting. While you may not be able to dig up a tree bark, the sharpened edges will break up any tough stems and weeds found when digging.
There is a prolonged overstep designed to improve control over the blade especially if you are wearing boots. The broadened step allows for better leverage over the blade and foot space to drive the shovel into tougher soil types. The replacement of wood by steel is probably one of the best choices in terms of durability as wooden bodied shovels are more likely to crack in the process of tough digging. The handle is made of plastic; this is obviously easier on the hands than a metal option. The D-handle is large enough to accommodate both hands while digging. Our handy guide to the best lawn edgers features more great products like this.
Key Features:
All steel construction
Welded 14 gauge hardened steel blade and 18 gauge steel shaft.
Oversized step for better leverage and control
Lifetime warranty
Specification:
Brand

Fiskars

Model

96696925J

Weight

5 pounds
The Ames Companies Inc 2586000 True Temper D-Grip Shovel

This next multi-purpose shovel is great for a wide range of duties in the garden. It is great for moving garden materials from one point to another. It is also very useful when shaping garden beds, levelling areas and scraping surfaces. The Ames Companies, Inc 2586000 True Temper D-Grip Transfer Shovel features a heavy duty gauge steel construction and it was definitely built to last with a 24 inch long handle and a 10 inch wide blade. It probably reminds you of a traditional shovel with its' wooden handle. However, this modern garden tool has a power blade that packs a punch when breaking through tough soil and even frosted snow.
Apart from digging and levelling, this tool shines more as a transfer shovel as it offers enough blade space to pack a good amount of materials and shovel snow. The ergonomic D-handle provides a good grip and more leverage when scooping and offloading materials. The step is wide and convenient enough for proper and safe footing. Our selection of the best manual weeders offers more great products like this so check it out.
Key Features:
24 inch hardwood handle
Ergonomic D grip for added leverage
Square point forged steel blade
Convenient step for secure footing
Specification:
Brand

The AMES Companies, Inc

Model

2586000

Weight

3.72 pounds
UnionTools Poly D-Grip Round Point Shovel

The UnionTools Poly D-Grip Round Point Shovel – 43106 is made to last. The carbon steel blade has been designed for extra durability and the capacity to withstand wear and tear. With all the mulch and wet surfaces the shovel comes in contact with it requires a good quality blade, shaft and handle. During rainy periods, no matter how much it rains and pours, this tool will stay in great condition.
The handle is made with hardwood for extra strength and longevity. The D-Grip is coated with polymer to provide a more soft-on-the-hands experience and can generously accommodate a gloved hand. At the top base of the blade, the step is extended forward to provide a more comfortable and secure footing. Supposing you are not trying to get away with murder, this durably built shovel will make a great addition to your gardening shovels. You may also like to check our guide to the best cordless lawn mowers.
Key Features:
Carbon steel blade
Extended step for secure footing
Reinforced poly D-grip
Strong hardwood handle
Specification:
Brand

The AMES Companies, Inc

Model

43106

Weight

3.5 pounds
Nupla RP2L-E #2 Ergo Power Round Point Shovel

The Nupla RP2L-E #2 is one of the best garden shovels on the market. Designed for both lifting dirt and cutting through roots, it's one of the best-loved garden shovels on the market. Some customers swear by Nupla tools and won't use anything else. The reason? They are made to be super tough and ultra-lightweight. This garden shovel has a 16-gauge stainless steel blade with a pointed tip so it can penetrate the earth. The angular shape makes it super effective for both digging into hard earth and cutting through roots and weeds. 
However, that's not the most impressive feature. Nope, that's the super long (48") Nuplaglas handle. Nuplaglas is the company's very own blend of fiberglass and every tool with a Nuplaglas handle comes with a lifetime warranty because they're so hard to break. Finished with a molded Nuclad contoured jacket, the handle is around 10X stronger than a standard wooden handle. Also, because the handle is so long, it provides impressive leverage when you're trying to lift dirt out of the ground, which means less effort for you.
Key Features:
16-gauge stainless steel blade 
Pointed blade 
48-inch Nuplaglas handle 
Molded nuclad contoured jacket
10X stronger than wooden handle 
Lifetime warranty
Specification:
Brand

Nupla

Model

72016

Weight

4.58 pounds
Best Garden Shovel Buying Guide And FAQ
Blade Material - The most important part of the shovel is the blade or the head - so if the shovel should last then the head must be durable. In looking for the best shovel to purchase, the blade must be strong, usually made from a 14 gauge steel and the thickness should also be sufficient since it will scoop much material in the course of its life and wear will set in. A thicker blade is, therefore, to be preferred.
Weight - The issue of weight is a dicey one. Whilst some amount of weight is needed for the shovel to perform optimally, too much weight will add unwanted load in addition to the actual load the shovel will carry. On the other hand, an extra lightweight shovel will not be able to exert sufficient pressure on the load to dig through sufficiently. Striking a balance in this situation is key.
Size and Length - More streamline shovels take fewer loads but are easier to handle especially if your strength is not so much. They are also better at handling thorough and detailed work. Broader shovels, on the other hand, carry more for the same dig and hence are more efficient. The downside is that they will not produce the finesse in, especially refined work output situations.
Handles - The handles are made of wood, plastic, metal or fiberglass or any combination of these materials. Most come in the conventional D-shape whilst a few others use the O-handle. The watchword should be 'grip'. Whatever the material, what matters is comfort in holding it and the firmness of the grip. What's more, the handle weight must align with that of the blade to get a good balance it to be efficient.
Head Shape - The shape of the head is usually the modified broad arrow type but others come narrower with toothed edges to function in some particular ways.
Sign Up Now
GET THE VERY BEST OF GEARHUNGRY STRAIGHT TO YOUR INBOX