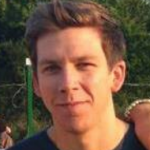 Want to get the best out of your garden this summer? Well, it certainly won't be much fun having a barbecue or sipping wine in a garden full of weeds. To have your garden looking damper, a shovel for digging is a must-have tool to help you get started in your garden adventures; however, not any old shovel will do. As the years have progressed, various types of shovels have entered the market, each having their own different attributes in design and functionality; the length of the shovel, the shape of the blade and the overall design and construction all matters. Whether you are a beginner, or a gardening pro curious about the latest shovel inventions that will make your gardening work easier, this article is the perfect guide for picking out the most functional and best garden shovels out there.
The Best Garden Shovel
Best Garden Shovel Buying Guide And FAQ
Having the appropriate gardening tools at your reach makes gardening work even easier. Gardening will become more of a willful and fun act instead of a forced chore. This guide will help in selecting the most suitable garden shovel for you.
How We Chose Our Selection Of Shovels
They are many shovels readily available in the market, but without question some stand out more than others in terms of durability, functionality and comfort. They were two major deciding factors;
Reviews - The reviews played a major role in determining these top 10 garden shovels. For each individual shovel the reviews were mostly positive and very encouraging. The durability and high performance of all the aforementioned shovels were highly spoken of.
Price - These shovels were fairly priced compared to the value they offered. When a product is built to last, you could happily spend some dollars on it knowing its' durability and high performance capabilities. The prices are quite affordable and you would definitely find what you can afford among the various product price ranges.

Features To Look For In Shovels
Head Shape -  The shape of the blade will determine what the shovel should be used for. It is important to confirm what functions the shovel performs before purchasing it. For example, a rounded blade with a pointed tip is more of an all-round shovel. It is safe to use this if you are new to gardening.
Length - The length of the handle is also very important. The longer the handle, the more leverage you will enjoy while gardening. However, some special tasks require shorter handles, like garden beds and other small and delicate jobs.
Handle - The handle should be made of materials that are soft on the hands to prevent splinters. A good handle should also allow a good level of control and adequate space for your hands even when gloved.

Blade Material - The blade does a lot of tough work with all textures of soil; it has to be made with good and durable quality materials. The make of the blade determines the shovels durability. A good blade should be made of steel or even better titanium.
Blade Size - The size of the blade determines how much it can take or carry per time. The scoop capacity is important especially for a transfer shovel.
Weigh - The weight of shovel decides how easy the task will be. A shovel should be able to suit all individual sizes and capacities. You may want a heavy duty shovel but it should also be considerably lightweight.