Best Sling Bags For Men in 2022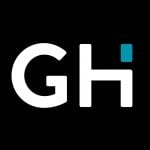 This product guide was written by GearHungry Staff
Last Updated
July 31, 2018
GearHungry Staff
GearHungry Staff posts are a compilation of work by various members of our editorial team. We update old articles regularly to provide you the most current information. You can learn more about our staff
here
.
GearHungry may earn a small commission from affiliate links in this article.
Learn more
It's not a fad lads, the guy bag is here to stay, and in fact, it's not even a new invention. If you think about it, we human beings have been carrying things around for eternity, useful stuff like tools for example. Back when we were caveman, our everyday carry certainly looked a bit different to today's high tech offering, but we always found some inventive way of transporting our things around, probably in an animal hide of some description. Of course, today bags have gone all "haute-couture," and you can get messenger bags, satchel bags, briefcases, backpacks and more. Today though we are specifically taking a look at the Best Sling Bags for Men.
The Best Sling Bag For Men
Unleash your inner adventurer with the excellent KAVU Rope Sling Bag, which is beautifully designed and suitable for just about anyone. The design of this bag is striking, and the KAVU team put in a lot of effort to create a trendy look that works well for both professional and casual settings. The funky designs make them an attractive bag to have around, and they are sure to draw a lot of positive attention. In addition to this, the KAVU Rope Sling Bag features two main pockets that can pretty much handle all your essential items, such as clothes or water bottles. Besides this, the bag also contains an internal zip pocket and two additional pockets to store smaller objects such as a cell phone.
Moving on to the construction of the bag, it is made with 600D polyester, which is very durable and isn't prone to tearing easily. This is a bag that can be used for a long time with very little drop in quality over this period. On top of that, the bag also features a really impressive rope strap, for easy carrying over the shoulder. What's more, the strap isn't bulky, is ergonomically designed, is very sturdy, doesn't break or cut easily, and is well poised to serve you for a pretty long time. All in all, maintaining the bag isn't difficult. So, whether you're a student who wants a bag that stands out or an adventurer that wants a comfortable companion, the KAVU Rope Sling Bag is the bag for you. For more handy travel companions, check out our guide to the best shoe bags for travel.
Key Features:
Durable rope strap for secure handling
Lightweight polyester bag
Numerous compartments for easy storage
Convenient maintenance
Specification:
Brand

KAVU

Model

944-1022-One Size

Weight

12.8 ounces
Osprey Packs Daylite Shoulder Sling Bag
Osprey has long been at the forefront of amazing products that have the mark of quality on them. The company has been in business since the 70s and has consistently created some stunning products that have blown consumers away. The company has once more set out to impress with the incredible Osprey Packs Daylite Shoulder Sling, which is a must-have for the consummate student. The simple black design belies a lot of the impressive components that come together to make this such a fantastic product. The quality of Osprey products has never been in doubt, and this nylon constructed bag once more puts that quality on display for all to see. To further enhance the comfort of the user, the Osprey Packs Daylite Shoulder Sling employs the use of breathable mesh material, which provides next-to-skin comfort for the user.
In addition to this, the bag also consists of a considerable zipped storage space in which you can store items such as books, clothes, water bottles, and other things that will not go in your regular pocket. Moreover, it also comes with a smaller enclosure where you can store smaller items like wallets and mobile phones. That's not all; on the inside, there is also a mesh organizer and a key clip that will help keep your keys safe. Beyond this, the bag also features an incredible sling for added comfort, which also contains a tiny storage space where you can keep really small items like sweets in case you need some sugar reinforcement. With all these excellent features, it is no surprise that the Osprey Packs Daylite Shoulder Sling is such a popular product for students and other bag users.
Key Features:
Large storage area
Smaller pocket to store smaller items
Impeccable nylon construction
Ergonomically designed sling with harness pocket
Specification:
Brand

Osprey

Model

10001699

Weight

8 ounces
Leaper Retro Messenger Style Sling Bag
This Leaper Messenger style men's bag has a real vintage look and feel about it. It comes in a wide range of very classic colorways with contrasting PU leather decoration. It's not the largest sling bag around, but it is practical, stylish, sturdy and can be securely fastened via two buckles on the top flap. Internally there is space enough for a slim laptop and plenty of additional internal zippered pockets and flaps. While it has been designed to wear over your shoulder in the sling style, there is also a convenient carry handle too so that you have options on how to wear. Unfortunately, it's not waterproof but other than that it makes a super stylish everyday or laptop bag.
Key Features:
Incredible design that's both attractive and functional
Numerous pockets to store various materials
Adjustable strap which eases the task of carrying the bag
Durable canvas material
Some might categorize the Nicgid Sling Bag Chest Shoulder Backpack as a fanny pack, and the design does give it the look of one. However, it is just as much a bag as other items on this list. It features a lovely design that is simple and understated by extremely lovable and enduring. Speaking of the design, the bag is made with rip-resistant nylon, which is rugged and long-lasting. On top of that, this bag features several wearing styles that provide options on how to don this accessory. You can wear it as a chest bag, over your shoulder, or if you're really trying to be radical, you can even try wearing it as a pouch.
The inside is also a delight as the main compartment is significant and can take items such as iPads or tabs. Besides, it also contains four front zippered pockets, that offer enough space for smaller items that could get lost in the main compartment. The versatility of the Nicgid Sling Bag Chest Shoulder Backpack is another reason for its popularity, and it is just as useful for men as it is for women; no doubt, it is a product that is worthy of consideration by any potential buyer. Overall, this is the ideal back for hiking trips, shopping, bicycle riding, and so on while also making an incredible gift for the important people in your life. Give it a try today!
Key Features:
Numerous pockets for extra storage
An ergonomically designed bag which is easy to carry
Durable and long-lasting nylon construction
Waterproof bag for adverse weather conditions
Red Rock Outdoor Gear Rover Sling Bag
Very military and tactically inspired sling bag make it onto our Best Sling Bags for Men Review in the shape of this Red Rock model. It comes in a range of camouflage-inspired colors that will have you blending in with your environment. We're talking olive, coyote and woodland themes. Constructed from durable and sturdy 600 D Polyester, this has undoubtedly been manufactured to last and is ruggedly stylish with plenty of molle webbing throughout and lots of pockets and convenient attachments. The sling style shoulder strap is ambidextrous so whether you are a leftie, a rightie or just like to mix and match, you can wear this bag any way you choose. There's also a conveniently concealed snap closure on the back panel which makes a great anti-theft deterrent and gives you peace of mind when you are traveling with valuables. 
Key Features:
Rugged and sturdy construction throughout
Molle webbing for customization
Adjustable fully ambidextrous shoulder strap
Four convenient compartments for storage
Snap closure concealed back pocket
Specification:
Brand

Red Rock Outdoor Gear

Model

RED80129OD-BRK

Weight

2 pounds
Spacious internally but with a compact and stylish looking design, this crossbody sling bag is hugely practical and has ample room for all your everyday carry. There are plenty of internal pockets and compartments for storing your valuables, and it even comes with a discreet anti-theft hidden pocket, perfect for your cell phone or wallet and keys. The shoulder strap is multi-directional too so whether you are a leftie or a rightie, there's no wrong way to carry this Outdoor Master sling bag. That's why it's proudly made it onto our Best Sling Bags for Men recommended list. We know that you will just love it and it comes in a host of contemporary colors to suit your style and mood. Packed with smart storage features, this is small, spacious, sturdy and still stylish.
Key Features:
Lightweight and compact crossbody design
Hidden anti-theft pocket and water bottle holder
Reversible shoulder strap direction with soft padding
Ample room for camera, tablet or small laptop
Contemporary choice of colors in sturdy material
Specification:
Brand

OutdoorMaster

Model

FBA_700180

Weight

1 pounds
Neatpack Canvas Sling Bag
The Neatpack is just that, seriously neat, regarding its functionality, design, practicality and how it allows you to store and organize all your gear. It even features RFID blocking, so your personal data is safely stored. This sling bag has certainly been designed with your comfort in mind. Yes, you can also wear it both ways, over your left or right shoulder plus there's an ergonomic comfort fit strap that you can conveniently fasten over your chest. It's so comfy and lightweight in fact, you might even forget that you are carrying it at all! It's also water resistant which is a very practical feature plus has the added safety feature of a reflective material strip so provides added visibility, especially if you are using while cycling for example. We love this Neatpack, sturdy canvas sling bag and it's a serious contender. Classic, convenient and hugely comfortable. Dont forget to also ckeck our Kavu bags review for more amazing bags.
Key Features:
Serious amounts of practical storage and compartments
Versatile carry options; can be worn number of ways
Ergonomically designed with comfort padding
Constructed from durable, water-resistant polyester
Reflective material strap for added safety
Specification:
Brand

NeatPack

Model

NEATPACK-SL01-UK00

Weight

14.4 ounces
Waterfly Crossbody Sling Bag
A cost-effective and attractive option which comes in a range of contemporary colors all constructed from water-resistant, hard wearing nylon fabric. Waterfly Crossbody is a lightweight and portable men's sling bag with a wide cross body adjustable strap. The body contact points are all designed from a breathable mesh fabric for your superior comfort. There is also a very convenient additional pocket on the chest strap itself, ideal for safely and discreetly securing your cell phone. Easy to take on and off, the bag features a durable, quick release buckle plus there is a flexible swivel clip so that you can change the direction of the shoulder strap from left to right according to your personal preference. It's easy to see why this crossbody backpack has made the grade.
Key Features:
Soft, water-resistant nylon construction
Sturdy reinforced seams and zippers
Generous 10-liter capacity with side mesh pocket
Shoulder strap pocket ideal for a cell phone
Plenty of internal compartments for organized storage
Specification:
Brand

WATERFLY

Weight

8.8 ounces
Maxpedtiion Sitka Gearslinger
Designed for the keen adventurer among you, this is a real tactical looking sling bag for men that is full of practical and convenient features. There's a concealed anti-theft carry pocket along with an anti-theft zipper capture system to prevent unwanted pickpockets or opportunistic thieves accessing your possessions. It also comes in a range of camouflage-inspired colors that will have you blended in with your surroundings. The Maxpedition Gearslinger is thoughtfully designed to support you no matter what your exploits. Whether that is just the daily commute to work or a tactical mission. There's plenty of space for a laptop but also a sizeable onboard hydration reservoir system. It's pretty much indestructible and constructed from 1000 denier water and resistant abrasion nylon fabric. There's also an additional Teflon coating that protects against grime and dirt and allows for easy cleaning. This backpack may well have been initially designed for military and law enforcement professionals, but it will certainly also be an excellent choice for you. If durability and dependability are what you are seeking in a new sling bag, then this Gearslinger has it in bucket loads!
Key Features:
Robust and sturdy utilitarian style backpack
Single shoulder strap design
Versatile and can be worn in different ways
Features a main compartment with internal organization
Available in a choice of tactical style military colors
Specification:
Brand

Maxpedition

Model

0412

Weight

3 pounds
Sling Bag Buying Guide
How We Chose Our Selection of Sling Bags
Our recommendations are carefully selected and screened based on reviewing extensive customer feedback for each of the models we put forward. When picking our Sling Bags we've tried to come up with suggestions in all categories so you will find a backpack, messenger, tactical as well as sports-inspired and more design-orientated bags.
All are of exceptionally high quality, and no one brand is favored. We cover a broad cross-section of US and International brands to provide you with plenty of choices at a range of price points to suit all budgets. Some will be well-known brands, recognized the world over, whereas others might be more specialist brands that we can uncover for you today. Our aim really is to provide you with honest and straightforward reviews of the products currently available in this category that we believe offer great value, incredible quality, and plenty of choice for even the most discerning Buyer among you.
Features To Look For In Sling Bags
Choosing the right sling bag that personally works for you is essential as it's likely you will use it most days. It will no doubt end up being an extension of yourself, so it needs to look and feel right and be easy to carry. There's no point buying a bag so that it can sit at home unused!
So it's vital that you first assess your needs and requirements to ensure that you pick a bag that is fit for purpose. If you are just commuting to work, you probably don't need an onboard hydration reservoir, but you will be keen to have anti-theft protection. Likewise, if you do participate in any tactical pursuits or you enjoy energetic outdoor activities, pitted against the elements, then you need a sturdy, rugged and dependable bag that can withstand the elements.
Below are just some of our recommendations of the features that you first consider before you go ahead and make your new investment:
Size
Capacity
Weight
Material
Compartments
Design
Color
We really hope that there is a Sling bag among our recommendations that meet your approval and that matches your own personal requirements. When compiling out Best Sling Bags for Men review today, all of the considerations have been considered and reviewed so you really will find a wide choice available. From small backpacks to larger tactical bags that have additional expansion and extender capabilities. Mostly the backpacks we've chosen will be lightweight but sturdy, but again, there is a wide range of fabrics that you can go for. Everything from nylon and polyester, to canvas and even versions that have leather detailing. No matter what your personal style and taste there should be a sling bag that works for you.
Sling Bag FAQ
Q: What is a sling bag?
A: A sling bag, much like a slingback but not to be confused with one, features a single strap and is designed to be durable, dependable, convenient to carry and if you purchase the right one, a stylish and fashionable investment too. Customarily worn across the body and you got it, slung over a shoulder, they're an effortless way to carry your everyday essentials. Generally minimalist and simplistic in design and of universal and unisex appeal. Some might call then a man-bag as opposed to a handbag!
Sling bags vary in shape, size, and construction but most will be characterized by having a strap that attaches to the top and the bottom end of the bag itself. They usually are larger in size to allow for the storage of plenty of items and tend to be constructed from more durable materials like canvas and leather. The strap itself has been designed in such a way to be worn at a jaunty angle to the body, normally diagonally. You may have pockets and compartments or not, depending upon the design of your model and make. The one uniform feature though overall that defines a bag as being a sling bag is the angle at which it's worn.
Q: Are sling bags comfortable?
A: A sling bag is very comfortable if it's carried correctly. Don't be tempted just to carry it hanging over one shoulder. It's not been designed to be carried in that way. If you try and wear it only on one shoulder, the tendency will be for it to slope downwards and by counteracting that and hiking your shoulder upwards, you'll just end up with neck and shoulder pain.
The correct and most comfortable way to carry a Sling Bag is across your body, with the strap flush to your chest. This way the weight of the bag can also be distributed more evenly with your hip and back easing some of the load. So yes, sling-backs are both a convenient and comfortable choice and a great casual alternative to a backpack. They happen to come in all kinds of models and designs too so many do resemble a backpack style if this is a look that you particularly like. You will also find Messenger, Tactical, and Sports style sling bags are just as comfortable and easy to wear. Look out for a bag that has the versatility to wear multiple ways so that you have the flexibility to adjust your positioning. Many of the bags are what is known as ambidextrous which regardless of whether you are indeed left or right-handed, will give you some relief if you've been carrying your bag for an extended period of time in the same position.
We love a sling bag for its practical convenience, and the front carry style design also makes them a significant security option and minimizes the risk of unwanted theft, so sling bags are far more than a comfortable carry, they are also a security-savvy ones too. If you haven't invested in a sling bag yet, what are you waiting for? After all, you can never have too many man bags!
Sources:
Sign Up Now
GET THE VERY BEST OF GEARHUNGRY STRAIGHT TO YOUR INBOX