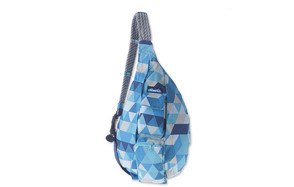 KAVU Rope Sling Bag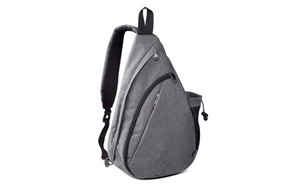 Outdoor Master Sling Bag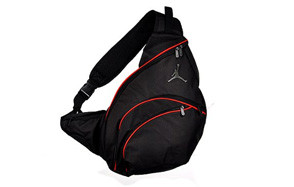 Nike Jordan Jumpman Sling Backpack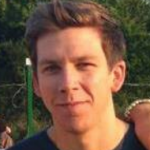 It's not a fad lads, the guy bag is here to stay, and in fact, it's not even a new invention. If you think about it, we human beings have been carrying things around for eternity, useful stuff like tools for example. Back when we were caveman, our everyday carry certainly looked a bit different to today's high tech offering, but we always found some inventive way of transporting our things around, probably in an animal hide of some description. Of course, today bags have gone all "haute-couture," and you can get messenger bags, satchel bags, briefcases, backpacks and more. Today though we are specifically taking a look at the Best Sling Bags for Men.
The Best Sling Bag For Men
Sling Bag Buying Guide & FAQ
How We Chose Our Selection of Sling Bags:
Our recommendations are carefully selected and screened based on reviewing extensive customer feedback for each of the models we put forward. When picking our Sling Bags we've tried to come up with suggestions in all categories so you will find backpack, messenger, tactical as well as sports inspired and more design orientated bags.
All are of exceptionally high quality, and no one brand is favored. We cover a broad cross-section of US and International brands to provide you with plenty of choices at a range of price points to suit all budgets. Some will be well-known brands, recognized the world over, whereas others might be more specialist brands that we can uncover for you today. Our aim really is to provide you with honest and straightforward reviews of the products currently available in this category that we believe offer great value, incredible quality and plenty of choice for even the most discerning Buyer among you.

Features To Look For In Sling Bags:
Choosing the right sling bag that personally works for you is essential as it's likely you will use it most days. It will no doubt end up being an extension of yourself, so it needs to look and feel right and be easy to carry. There's no point buying a bag so that it can sit at home unused!
So it's vital that you first assess your needs and requirements to ensure that you pick a bag that is fit for purpose. If you are just commuting to work, you probably don't need an onboard hydration reservoir, but you will be keen to have anti-theft protection. Likewise, if you do participate in any tactical pursuits or you enjoy energetic outdoor activities, pitted against the elements, then you need a sturdy, rugged and dependable bag that can withstand the elements.
Below are just some of our recommendations of the features that you first consider before you go ahead and make your new investment:
Size
Capacity
Weight
Material
Compartments
Design
Color
We really hope that there is a Sling bag among our recommendations that meet with your approval and that matches your own personal requirements. When compiling out Best Sling Bags for Men review today, all of the considerations about have been considered and reviewed so you really will find a wide choice available. From small backpacks to larger tactical bags that have additional expansion and extender capabilities. Mostly the backpacks we've chosen will be lightweight but sturdy, but again, there is a wide range of fabrics that you can go for. Everything from nylon and polyester, to canvas and even versions that have leather detailing. No matter what your personal style and taste there should be a sling bag that works for you.
Sling Bag FAQ
Q: What is a Sling Bag?
A: A sling bag, much like a slingback but not to be confused with one, features a single strap and is designed to be durable, dependable, convenient to carry and if you purchase the right one, a stylish and fashionable investment too. Customarily worn across the body and you got it, slung over a shoulder, they're an effortless way to carry your everyday essentials. Generally minimalist and simplistic in design and of universal and unisex appeal. Some might call then a man-bag as opposed to a handbag!
Sling bags vary in shape, size, and construction but most will be characterized by having a strap that attaches to the top and the bottom end of the bag itself. They usually are larger in size to allow for the storage of plenty of items and tend to be constructed from more durable materials like canvas and leather. The strap itself has been designed in such a way to be worn on a jaunty angle to the body, normally diagonally. You may have pockets and compartments or not, depending upon the design of your model and make. The one uniform feature though overall that defines a bag as being a sling bag is the angle at which it's worn.

Q: Are Sling Bags Comfortable?
A: A sling bag is very comfortable if it's carried correctly. Don't be tempted just to carry it hanging over the one shoulder. It's not been designed to be carried in that way. If you try and wear it only on the one shoulder, the tendency will be for it to slope downwards and by counteracting that and hiking your shoulder upwards, you'll just end up with neck and shoulder pain.
The correct and most comfortable way to carry a Sling Bag is across your body, with the strap flush to your chest. This way the weight of the bag can also be distributed more evenly with your hip and back easing some of the load. So yes, sling backs are both a convenient and comfortable choice and a great casual alternative to a backpack. They happen to come in all kinds of models and designs too so many do resemble a backpack style if this is a look that you particularly like. You will also find Messenger, Tactical and Sports style sling bags are just as comfortable and easy to wear. Look out for a bag that has the versatility to wear multiple ways so that you have the flexibility to adjust your positioning. Many of the bags are what is known as ambidextrous which regardless of whether you are indeed left or right handed, will give you some relief if you've been carrying your bag for an extended period of time in the same position.
We love a sling bag for its practical convenience, and the front carry style design also makes them a significant security option and minimizes the risk of unwanted theft, so sling bags are far more than a comfortable carry, they are also a security-savvy one too. If you haven't invested in a sling bag yet, what are you waiting for? After all, you can never have too many man bags!
Sources: