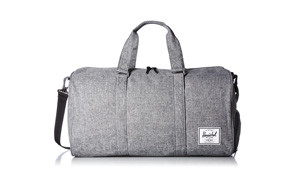 Herschel Supply Company Duffel Overnight Bag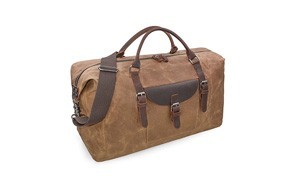 Newhey Oversized Duffle Bag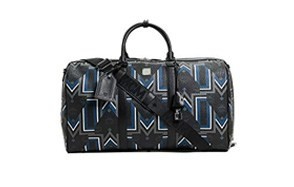 MCM Weekend Bag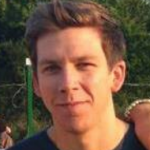 Whether you are a frequent business traveler, a lover of weekend getaways, or maybe someone juggling a long distance family relationship or love interest, chances are you'll need a stylish overnight bag at some point in your life. No, your ripe old smelling gym bag won't do just fine and absolutely no way can you just sling a few things into a carrier bag! We're assuming you want to look moderately stylish when you're traveling away from home and not like some lost hobo! You can't seriously be rocking up either at that important work conference or your Great Aunt Doris's surprise 70th birthday with your spare pants and socks stuffed into your son's school satchel! Even if that was handily located by the door as you were leaving. So let's review some serious contenders, that combine functionality with great style aesthetics.
The Best Men's Overnight Bag
Overnight Bags Buying Guide & FAQs
How We Chose Our Selection of Overnight Bags
Putting together our recommendation for the best overnight bags is no easy task! There is so much fantastic choice out there so it can be difficult to narrow down to a top selection. That's why we've tried to incorporate a couple of important elements when compiling our list for you. They need to be stylish but practical. Not everyone has the same tastes so we have classic styles alongside options that would appeal to the more modernist man. Budget is also a huge consideration. Not everyone has the dollars to drop on an exquisite leather duffle although of course, what you pay for, you normally do get back in terms of quality craftsmanship and construction. So hopefully our range will have something for everyone, all featured packed and specifically designed for a quick getaway be that business or pleasure.
Features To Look For In Overnight Bags
The below would be our key recommendations of the most important features to consider when making your overnight bag purchase.
Size
Weight
Material Design
Color
Durability
It's all a complete matter of personal choice and there is literally so much variety out there from an entry level and very functional fabric holdall, through to a luxury leather duffle that has been exquisitely crafted from premium Italian leather. Fix your budget, decide what size capacity you need, then go with something that reflects your own unique style.
Overnight Bag FAQs
Q: What Is An Overnight Bag?
A: An overnight bag is just that, a bag that's large enough to comfortably fit your essential items for a minimum overnight stay. The reality is that you'll probably more likely need a weekender bag or something that will support a couple of nights away from home. They are intended to take your essentials only like some fresh clothing and key necessary toiletries so if you are planning an more extended trip or have a special event which requires particular formal wear, then an overnight bag might not be the best option.
Q: How To Pack An Overnight Bag (Essentials)?
A: When it comes to packing for just an overnight trip, less really is more. Having a bag designed specifically for that function will discipline you to not over pack too! Easier said than done we know. You probably just need to pack an extra outfit, extra socks and undergarments and your essential toiletries. No need to go overboard. Just don't forget to pack your toothbrush or your phone charger!
Q: What Bag Size Do You Need?
A: If you are planning a short trip, a weekend away or just an overnighter, chances are you won't want or need to pack a suitcase and that is where a stylish and functional men's overnight bag will be a great essential accessory. Nothing too big or small; just the perfect size for around 3 days should do it. Your bag should also ideally be exactly the right size so that it can double up as carry-on luggage if that last minute romantic getaway you've just planned includes a flight somewhere too!
Source
1. Things to Pack for an Overnight Stay, USA Today