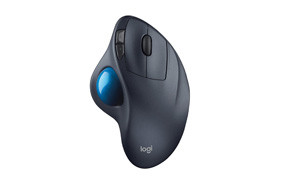 Logitech Wireless Trackball Ergonomic Mouse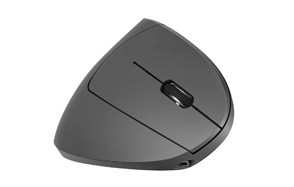 ASOI Wireless Rechargeable Ergonomic Mouse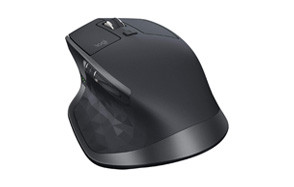 Logitech MX Master Wireless Mouse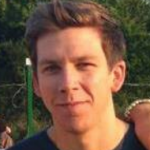 Less hand strain, more productivity, and some seriously killer looks. Getting an ergonomic mouse just fits inline with optimizing your workspace for personal health and wellbeing, while maximizing productivity to make the most out of your work day. If you've got carpal, arthritis, or your hand just gets achy after eight hours of work, an ergonomic mouse could be the perfect answer. Designed to mitigate wrist pain and keep your movements precise, this list of the top ten ergonomic mouse brands and models will bring you and your workspace into the next dimension. Let's get into the best ergonomic mouses in 2019.
The Best Ergonomic Mouse
Best Ergonomic Mouse Buying Guide and FAQ
Everything you need to know from what the best ergonomic mouse achieves, down to every last little feature. We did the homework, so you just need to read on, have your questions answered, and circle back to select your favorite of our researched and tested ergonomic mice.

How We Chose Our Selection of Ergonomic Mice
Performance - This includes DPI settings, how well it tracks, connectivity, and the whole nine yards. This heavily depended on brand name, and the connection type. We also took a look at how the trackballs operate and hold over time.
Quality - This comes down to brand, customer reviews, personal use, and just how much the mouse itself can take. Sometimes you use a computer mouse and it just feels absolutely terrible, like you could add a pound of pressure and snap the plastic on either side. We paid attention to the overall quality from front to back.
Price - Price influences everything, and it always will. Our top picks on this list are on the lower end or budget-friendly zone, while we gave some spotlight to the high-caliber mice at the end. The lower the cost, the more likely it's only going to serve its primary function. If you're interested in added features like programmable buttons and DPI switches, you won't find as many on low-cost mice.
Features to Look for in The Best Ergonomic Mouse
Size - Nobody wants the mouse overlapping the mouse pad. In some models, the base piece can be larger than your previous standard computer mouse, which is why it's important to have a large mouse pad for optimal space. Size is a big factor if you're getting this for the office, and you don't have a lot of desk space to work with.
Weight - Ergonomic mice take the pressure off the wrist, so don't be alarmed when you see heavier mice weighing in around five to nine ounces. Since you'll be moving so much faster, they add a bit of weight to counteract the adjustment period. On top of that, the more features you have, the more your mouse is going to weigh.
Connection - Wireless mice need fast connections. You don't want it skipping through work or when you're in a match, because that's just frustrating. Nobody wants that. On average, Bluetooth connections tend to run into more issues than 2.4G USB receivers do.
Battery Life - The majority of computer mice are wireless, that's just how it goes. Battery life is a big deal: if you're using disposable batteries, you're going to see an average of 12-18 months. If you have a rechargeable lithium-ion battery, you'll have to plug it in maybe once every 45 days, and charges are generally quick. On most models, the connection is on the bottom of the mouse, making it inoperable while charging.
Features - Programmable additional buttons, rubber grips on the shell and scroll wheel, and even LED indicators to show you which preconfigured DPI setting you're on. If you're a gamer, these are the settings that will appeal to you most. Sometimes these can be a bad thing though, if it's too crowded and impeding upon the ease-of-use that the mouse was initially trying to promote.
How to Use an Ergonomic Mouse
It seems a silly question, but they're not built like anything you've used before. You want to position your arm to extend outward, so it's not resting at that ninety degree angle and putting weight on your elbows. You're going to put pressure and your hand weight onto the top of the mouse, because it was built to handle a bit more stress than a traditional mouse.
If your mouse doesn't have a trackball, you're going to move it like your regular mouse, while ensuring you keep your arm in its proper place. Your hand naturally forms to the mouse (on most models), and allows you to have a firmer grasp and control over the mouse, without having to exert added pressure from your joints.
Since you're not dragging the weight of your wrist across the mouse pad with you, you'll feel like your mouse is a lot lighter than you're used to. You'll be gliding instead of pushing, which is going to improve your on-screen accuracy. If you're a gamer, you're going to see an immediate change in your performance, and a longer bout of consistency in your averages. That's going to come in handy in competitive FPS games.

How to Install an Ergonomic Mouse
Most ergonomic mice come from established manufacturers and software companies who already have the necessary drivers installed. However, when you hit a computerized switch, like when the world went from Windows 8 to Windows 10, drivers need to be updated. If your mouse doesn't prompt you to automatically install detected software, you'll need to go to the manufacturer website and locate the driver for your mouse model. Installing these should only take 15 to 30 seconds, and you'll be good to go.
Ergonomic Mouse FAQs
Q: What is an Ergonomic Mouse?
A: An ergonomic mouse specifically fits in your hand in a way that other mice don't. These are often more raised than a standard mouse, which helps you keep your wrist off the sharp edge of your desk. Furthermore, they're sometimes fitted with a trackball, which simplifies using a mouse altogether.
Q: What is the Difference Between an Ergonomic Mouse and a Regular One?
A: Ergonomic mice are designed to contour to the natural positioning of your hand, cutting down on strain and fatigue. Traditional computer mice serve their function, but they were only designed to fit inside your hand, click, and scroll. If you've ever grabbed a mouse off the department  store rack, you know, the seven-dollar one that's just getting the job done, you're putting a lot of reliance on your wrist to stabilize you during use. Ergonomic mice keep you feeling refreshed instead of sore.
Q: What Are the Advantages of an Ergonomic Mouse?
A: For one, you cut down on wrist pain by adding additional support. It's the most common reason anyone shops specifically for an ergonomic mouse. If you have joint issues that cause frequent fatigue, these can help you stay on the computer for longer without having to call it quits.
They're also built stronger than standard mice, which is sort of an accident. Due to the design, manufacturers are forced to add a bit more durability. You're technically putting more weight and pressure on your ergonomic mouse, so they have to ensure it's not going to buckle on you from frequent use.
Most of these also have adjustable DPI settings and programmable buttons, which can either make tasks more simple, or help this dual as a gaming mouse. If you're still not sure how beneficial all these features would be for you, just pay attention to how much you rely on your wrist for support while using your current mouse.
Q: Are These Products Suitable for Left-Handed People?
A: This particular selection is not designed for left-handed folk. Ergonomic mice tend to focus on right-handed people since they make up the majority of the market, but not all is lost. There are some excellent left-handed ergonomic mice out there.
Q: How do I Maintain an Ergonomic Mouse?
This quick little cleaning ritual keeps it looking new, and helps prevent oil stains for as long as possible (they're inevitable, but you can prolong them from popping up).
Grab a precision scraping tool to get in all the grooves of the mouse body. Sweat and dust build up in here, and when some humidity or heat hits, it's not pretty.
Once you've gotten all that gunk out of the way, take a look at the bottom where your optical sensor is. Use a microfiber cloth and just wipe the entire bottom down.
Give some TLC to the scroll wheel and M1/M2 buttons, plus any programmable buttons you have. The more buttons, the more crevices for dust and dirt to sink in.
If you've got a USB wired mouse, wet a paper towel and clean the rubber on the outside of the cord. We're not going to spoil it for you, but that gets pretty bad.
It's easy to forget about maintaining the little devices we use on a day to day basis. Keep it wiped down, and do an actual cleaning about once a month to keep it looking brand new. If you're looking to prevent oil stains, keep a bottle of hand sanitizer at your desk and use it before touching the mouse. It dulls the natural oil from your fingers.
Q: What is a Trackball Mouse?
A: Your trackball mouse allows you to simply roll the ball instead of using your wrist to get that cursor sliding and gliding across the screen. If you're a stickler for perfect accuracy, the trackball can help you get a better grip on your dexterity than a standard ergonomic mouse can.
These help with wrist support and alleviate wrist pain by allowing you to keep your wrist completely still, and not resting on the desk edge. If you have carpal tunnel or arthritis, this might be the best option, especially if forty or more hours of mouse interaction are apart of your job.

Q: How do I Maintain Trackball Mice?
A: Trackball mice have been around since the 90's, and those ones were easier to clean. Nowadays, you can't always remove the trackball for cleaning. Follow these steps, and you'll e able to upkeep your trackball mouse throughout just about anything.
Use a precision scraping tool to get any buildup from around the trackball out of the way. Be gentle to ensure you're not damaging the plastic/rubber housing edges, or you'll notice performance issues in the future.
Take a dry cotton cloth, and act as if you're vigorously using the mouse. This will provide a bit of static, and dust will b attracted to the rag and the ball. This helps get anything that's stuck underneath right out in the open.
Dust/wipe down regularly to maintain it. If you can keep a microfiber rag by your desk, do that and just give it a wipe-down once a day. It takes three seconds, and also helps prevent any grease or oil from your fingers from getting inside the mouse.
Q: Can I Pair Ergonomic Mice With Any Mouse Pad?
A: If you have a trackball and you're careful, you could work with smaller mouse pads. However, nothing beats using a gaming mouse pad. These often offer increased traction, stability, and a larger dedicated surface area so you're not bumping into your drink or what have you.
Pay attention to the size and scale of the mouse. Most of these models, as you'll notice, have a slightly larger bottom to them, meaning they'll take up more space. Just be sure that you're not going to overcrowd your desk with it.