Best Ergonomic Mouses in 2022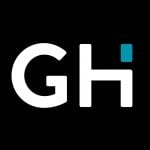 This product guide was written by GearHungry Staff
Last Updated
August 14, 2018
GearHungry Staff
GearHungry Staff posts are a compilation of work by various members of our editorial team. We update old articles regularly to provide you the most current information. You can learn more about our staff
here
.
GearHungry may earn a small commission from affiliate links in this article.
Learn more
Less hand strain, more productivity, and some seriously killer looks. Getting an ergonomic mouse just fits inline with optimizing your workspace for personal health and wellbeing, while maximizing productivity to make the most out of your work day. If you've got carpal, arthritis, or your hand just gets achy after eight hours of work, an ergonomic mouse could be the perfect answer. Designed to mitigate wrist pain and keep your movements precise, this list of the top ten ergonomic mouse brands and models will bring you and your workspace into the next dimension. Let's get into the best ergonomic mouses in 2019.
The Best Ergonomic Mouse
Logitech Wireless Trackball Ergonomic Mouse
We started with the original inventors of the wireless mouse, and we weren't the least bit disappointed. This powerful little receiver can connect up to six devices at one time, allowing you to master every device in your path with a single, low-priced mouse. As a fair warning, if you do utilize that full potential, it's going to run the risk of slight skipping. Our only other gripe with this excellent mouse is the lower quality of the base plastic. You know when you use a mouse or keyboard way too much, and you get [skin] oil stains that wear down the plastic? That's bound to happen with this.
All other functions are completely on-point, from the 18-month battery supply to the compatibility features. You're good to link up to all current versions of Windows and Mac, and if an update comes along, Logitech's certain to have a driver out in no time. Wireless Trackball Mouse comes with a durable rubber mouse scroll wheel, natural-feeling ergonomic design, and two buttons between the trackball and M1/M2 buttons. Simple solution with a lot of kick.
Key Features:
Able to connect to six devices at once
Compatible with Windows and Mac current operating systems
Dual scrolling buttons near your thumb
Specification:
Brand

Logitech

Model

M570

Weight

5 ounces
18-month battery life
Durable rubber scroll wheel lasts through anything
Utilizing the full marketed power of the receiver will cause skipping
Low-quality plastic is prone to oil marks after a few weeks
Logitech MX Master Wireless Mouse
We're back to Logi with this high-end ergonomic mouse, and I'm extremely excited to discuss this epic feature that it has. You can link up to three devices at a time, but that's not the cool part: you can copy a file from your Windows 10 laptop, and paste it over onto your Mac computer with temporary data retention built into the mouse. Apart from that, they built MX Master with graphite instead of the usual ABS plastic, so you won't see oil stains with constant use. Flip through three DPI settings, and track it with the LED indicators located near your thumb placement.
With all that good stuff said, it's a fairly high price and has a few issues. Connectivity problems run rampant, so if you forget to turn the mouse off and then your laptop goes to sleep, you're going to have a "fun" time reconnecting it. Logitech even admits on their forum that there have been issues with the software, and they're still working to fix it. On the plus side, you won't be wasting batteries on this wireless mouse: it has 70 days of runtime on a single charge of the lithium-ion battery. High-end with its issues, but one hell of a good time using it. Find more great products like this by checking out our guide to the top standing desks.
Key Features:
DPI LED indicator lights
Compatible with Mac and Windows
Dual textured scroll wheel for optimum performance
Use with up to three devices at once
Specification:
Brand

Logitech

Model

910-005131

Weight

10.1 ounces
Graphite construction leaves no oil stains, ever
When using on multiple devices, you can copy files, and paste them to a new device
Tracks on just about any surface
Connectivity issues through Bluetooth
Buggy software
ASOI Wireless Rechargeable Ergonomic Mouse
Following the vertical mouse trend, we have another ergonomic mouse that looks more like a joystick than a traditional mouse. This modern shape has a lot of supporters, especially those that suffer from RSI (repetitive strain injury). The vertical design allows your hand to rest in a more neutral perpendicular position, reducing the stress on your wrist and forearm. So, we know it's comfortable but how does this mouse stack up against the more expensive options on this list? Pretty well, as it turns out. 
ASOI Wireless Rechargeable Ergonomic Mouse is a rechargeable mouse, which can work while it's charging and has an auto-off function to save battery. To connect to your laptop or PC, it uses a 2.4G wireless connection, reducing the chance of it disconnecting when compared to Bluetooth mice. In terms of sensitivity, it has a button allowing you to select from 1000, 1200, or 1600DPI. Plus, it has two large silent click buttons on top and a scroller for versatility. All of this is protected by a 30-day 100% money-back guarantee and a lifetime warranty.
Key Features:
Vertical design 
Reduced chance of RSI 
2.4G wireless connection 
1000, 1200, & 1600 DPI 
Silent-click buttons
30-day money-back guarantee 
Limited lifetime warranty
Specification:
Brand

ASOI

Model

8L-03

Weight

1.58 ounces
Much more comfortable 
Safer for wrist and hands 
Adjustable sensitivity 
Competitively priced 
Not suitable for small hands 
J-Tech Digital Vertical Scroll Ergonomic Mouse
Yes, it's a real mouse. If you're reminiscing about the joystick days, or you're a fan of flight simulator games, you're going to feel right at home with J-Tech Digital Vertical Scroll Mouse. Vertical mouses initially emerged for gamers, but J-Tech doesn't recommend this for gaming use, despite the DPI control settings. Choose 600, 1,000, or 1,600 DPI for mastery of your mouse, but beware of the scroll wheel. Built sturdy and performs its job, but it's very sensitive to the touch. Nobody wants to appear at the bottom of the page without trying.
For those of you who don't have AA batteries constantly stocked in your home, the USB plugin takes all that frustration away (I've had to hit the gas station for a two-pack before when working late, it's such an aggravation). The glowing blue LED light is a nice feature, especially if you're rocking a backlit keyboard, and if you're not feeling it, the palm rest is completely removable. Vertical mice may not be your forte, but it also lets you get the most out of a low-quality mouse pad. Our handy guide to the best vertical mouses features more great products like this.
Key Features:
Removable palm rest
Glowing blue LED light
USB wired
Compatible with up-to-date Windows and Linux
Specification:
Brand

J-Tech Digital

Model

V628

Weight

14.1 ounces
DPI control settings from 600 to 1,600
Designed to mimic natural movements, eliminating fatigue
Not suitable for gaming despite the DPI settings
Very sensitive, non-adjustable scroll wheel
VicTsing 2.4G Vertical Ergonomic Mouse
Vertical mice are ergonomic, conforming to the shape of your hand to give you a comfortable, natural feel. VicTsing achieved the perfect shape (for right-handed use only) with 2.4G Vertical, and piled a lot of excellent features into this. For one, you have a battery saving option that turns the power off of your mouse when it's been idle for ten minutes. While this can be annoying when you're trying to tell Netflix that yes, you are still watching Parks & Recreation, it extends the battery life from one year up to two, depending on usage.
You run into issues with buttons. The scroll wheel is poor quality, requiring you to apply added pressure when using. The interior button receivers are close together, so when you go to hit M1, you might end up hitting multiple buttons at a time. The wireless receiver gives you 15 ft to play around with, which isn't bad considering the low cost. Span your DPI from 1,000 up to 2,400 and just keep on keeping on. Great for Windows and Mac users, doesn't work on Linux. Be sure to combine this with a cool wireless keyboard from our list.
Key Features:
Four DPI settings from 1,000 to 2,400
Compatible with Windows and Mac
2.4G wireless is powerful, and works up to 15 ft away
Power saving feature shuts the mouse off after ten minutes of remaining idle
Specification:
Brand

VicTsing

Model

USAE3-VTVTPC134AB

Weight

4.5 ounces
Extremely affordable
Six buttons; excellent for in-depth MMORPG gaming
Battery life often exceeds the standard one-year period
Button placement incurs accidental clicks; sensitive buttons
Low-quality scroll wheel requires rigid movement to use
Anker AK-UBA Ergonomic Optical Mouse
Anker makes tons of low-cost, high-quality gadgets, from car USB chargers to portable solar panels and beyond. As we expected, they didn't let us down with AK-UBA Ergonomic Optical Mouse. Stave-off wrist pain, and master your Windows laptop, Mac, or Linux device with five buttons to maximize efficiency. Front to back, it's lightweight and glides beautifully across any mouse pad material you have, with a narrow but controlled DPI range of 800 to 1,600, which makes it a viable gaming mouse.
It's wireless, and you will definitely burn through batteries fairly quickly. Six to eight months on average, if you're using it fairly regularly. As with other inexpensive models, the ABS plastic construction means you'll see oil stains after about a month or so. Even with all that, you'll have an 18-month warranty that Anker personally assures is hassle-free. An ergonomic mouse with fantastic wrist support and excellent value: that's Anker.
Key Features:
DPI settings from 800 to 1,600
Enters idle power saving mode after eight minutes of inactivity
18-month hassle-free warranty
Compatible with Windows, Mac, and Linux
Specification:
Brand

Anker

Model

AK-98ANWVM-UBA

Weight

3.36 ounces
Ergonomic design puts all buttons at a perfect distance
Excellent price from one of the greatest gadget manufacturers
Lightweight and versatile on multiple mouse pad materials
Burns through your batteries fairly quickly
Low-quality ABS plastic means oil stains and a tough time cleaning it
Microsoft is notorious for making median-quality computer accessories, and while this obviously means you won't be able to use it on your Linux or Mac devices, any Windows man will be in heaven with this little bugger. You get an impressive battery life of 12 to 15 months on a couple of AA batteries, but our favorite part has to be the omnidirectional scroll wheel. Flick it left or right to crawl along the page side to side, all with ease.
Sculpt Mouse's an odd little number because it's so raised off the mouse pad, but that doesn't stop the features from shining through. There's a handy Windows button that brings you right to your start menu, which you can use from up to 12 ft away from your USB receiver. Comfortable, great thumb scoop area, and adds excellent wrist support. It sits right in the middle of features and budget.
Key Features:
Omnidirectional scroll wheel for up and down, left and right
Up to a 12 ft range
Comfortable thumb scoop cuts down on wrist pain
Specification:
Brand

Microsoft

Model

L6V-00002

Weight

6.9 ounces
One touch access to your start menu with that nifty Windows button
Average (user-reported) battery life of 12 to 15 months
Exclusively made for Windows devices
Comfortable grip, but more raised than most ergonomic mice
Razer made the list, because how could they not? They're the most relentless gaming mouse providers on the planet, and pulled all the stops on this one. To get the skeleton out of the closet before moving forward, the design is a little less ergonomic than we would have liked to see. They try to push the customization options, like multiple LED colors, but you have to be logged into your Razer account for it to work, which is just absolutely ridiculous. We let them get away with it and still put them on this last for one reason: you can't deny the outstanding quality.
The scroll wheel feels like putty in your hand, while the settings allow you to manipulate up to 16,000 DPI. They, of course, added their iconic snake green LED lighting to DeathAdder mouse, but where the quality really hits home is with the click rating: fifty million clicks. If it breaks before then, it's on them. Razer has an excellent customer support and warranty policies, which makes this an absolutely fantastic brand to stick with. Be sure to also check out our list of the best paper shredders for more great office items like this. 
Key Features:
Up to 16,000 DPI through your settings
Rated for fifty million clicks (that's a lot of damage)
Iconic green LED backlighting
Specification:
Brand

Razer

Model

RZ01-02010100-R3U1

Weight

4.6 ounces
Scroll wheel glides like butter
Additional programmable buttons for excellent gaming results
Slightly less ergonomically designed than it's marketed for
Aggravating customization options require constant sign-in
Elecom Wireless Trackball Mouse
Elecom Wireless Trackball Mouse looks like an evil android straight out of a Terminator movie, and we totally dig it. You're spiking up on the cost a bit here, but with some sick features to benefit from. First of all, they rate this battery to last over 1,800 days, which is just nuts to us. You get eight buttons to configure and calibrate, so you'll be able to master any MMO you log into, and handle mundane tasks like a strike of lightning. We couldn't be happier with the connectivity, the overall use, but with a few issues.
If you're a Mac user, you should know that they've basically abandoned support for their Mac software. On top of that, while we give a big up to the grip along the top of the mouse, it can get pretty irritating on your wrist if you're gaming. For standard use, the 500 to 1,500 DPI range will be excellent, but not for competitive eSports. Smooth tracking and an excellently sturdy scroll wheel make this our final viable solution for an ergonomic mouse.
Key Features:
Fantastically smooth tracking
Eight total buttons to configure
High durability scroll wheel withstands everything
Anywhere from 500 to 1,500 DPI
Specification:
Brand

Elecom

Model

M-HT1DRBK

Weight

9.1 ounces
Insanely form-fitting grip for maximum stability
Fantastic connectivity; responsive beyond belief
Battery is set to last over 1,800 days (yes, we wrote that right)
Grip is nice, but can irritate your wrist if you're into gaming
Only really works on Windows; Mac software is buggy and not catered to
Best Ergonomic Mouse Buying Guide
Everything you need to know from what the best ergonomic mouse achieves, down to every last little feature. We did the homework, so you just need to read on, have your questions answered, and circle back to select your favorite of our researched and tested ergonomic mice.
How We Chose Our Selection of Ergonomic Mice
Performance - This includes DPI settings, how well it tracks, connectivity, and the whole nine yards. This heavily depended on brand name, and the connection type. We also took a look at how the trackballs operate and hold over time.
Quality - This comes down to brand, customer reviews, personal use, and just how much the mouse itself can take. Sometimes you use a computer mouse and it just feels absolutely terrible, like you could add a pound of pressure and snap the plastic on either side. We paid attention to the overall quality from front to back.
Price - Price influences everything, and it always will. Our top picks on this list are on the lower end or budget-friendly zone, while we gave some spotlight to the high-caliber mice at the end. The lower the cost, the more likely it's only going to serve its primary function. If you're interested in added features like programmable buttons and DPI switches, you won't find as many on low-cost mice.
Features to Look for in The Best Ergonomic Mouse
Size - Nobody wants the mouse overlapping the mouse pad. In some models, the base piece can be larger than your previous standard computer mouse, which is why it's important to have a large mouse pad for optimal space. Size is a big factor if you're getting this for the office, and you don't have a lot of desk space to work with.
Weight - Ergonomic mice take the pressure off the wrist, so don't be alarmed when you see heavier mice weighing in around five to nine ounces. Since you'll be moving so much faster, they add a bit of weight to counteract the adjustment period. On top of that, the more features you have, the more your mouse is going to weigh.
Connection - Wireless mice need fast connections. You don't want it skipping through work or when you're in a match, because that's just frustrating. Nobody wants that. On average, Bluetooth connections tend to run into more issues than 2.4G USB receivers do.
Battery life - The majority of computer mice are wireless, that's just how it goes. Battery life is a big deal: if you're using disposable batteries, you're going to see an average of 12-18 months. If you have a rechargeable lithium-ion battery, you'll have to plug it in maybe once every 45 days, and charges are generally quick. On most models, the connection is on the bottom of the mouse, making it inoperable while charging.
Features - Programmable additional buttons, rubber grips on the shell and scroll wheel, and even LED indicators to show you which preconfigured DPI setting you're on. If you're a gamer, these are the settings that will appeal to you the most. Sometimes this can be a bad thing though if it's too crowded and impeding the ease of use that the mouse was initially trying to promote.
How to Use an Ergonomic Mouse
It seems a silly question, but they're not built like anything you've used before. You want to position your arm to extend outward, so it's not resting at that ninety-degree angle and putting weight on your elbows. You're going to put pressure and your hand weight onto the top of the mouse because it was built to handle a bit more stress than a traditional mouse.
If your mouse doesn't have a trackball, you're going to move it like your regular mouse, while ensuring you keep your arm in its proper place. Your hand naturally forms to the mouse (on most models), and allows you to have a firmer grasp and control over the mouse, without having to exert added pressure from your joints.
Since you're not dragging the weight of your wrist across the mouse pad with you, you'll feel like your mouse is a lot lighter than you're used to. You'll be gliding instead of pushing, which is going to improve your on-screen accuracy. If you're a gamer, you're going to see an immediate change in your performance and a long bout of consistency in your averages. That's going to come in handy in competitive FPS games.
How to Install an Ergonomic Mouse
Most ergonomic mice come from established manufacturers and software companies that already have the necessary drivers installed. However, when you hit a computerized switch, like when the world went from Windows 8 to Windows 10, drivers need to be updated. If your mouse doesn't prompt you to automatically install detected software, you'll need to go to the manufacturer's website and locate the driver for your mouse model. Installing these should only take 15 to 30 seconds, and you'll be good to go.
Ergonomic Mouse FAQ
Q: What is an Ergonomic Mouse?
A: An ergonomic mouse specifically fits in your hand in a way that other mice don't. These are often more raised than a standard mouse, which helps you keep your wrist off the sharp edge of your desk. Furthermore, they're sometimes fitted with a trackball, which simplifies using a mouse altogether.
Q: What is the difference between an ergonomic mouse and a regular one?
A: Ergonomic mice are designed to contour to the natural positioning of your hand, cutting down on strain and fatigue. Traditional computer mice serve their function, but they were only designed to fit inside your hand, click, and scroll. If you've ever grabbed a mouse off the department  store rack, you know, the seven-dollar one that's just getting the job done, you're putting a lot of reliance on your wrist to stabilize you during use. Ergonomic mice keep you feeling refreshed instead of sore.
Q: What are the advantages of an ergonomic mouse?
A: For one, you cut down on wrist pain by adding additional support. It's the most common reason anyone shops specifically for an ergonomic mouse. If you have joint issues that cause frequent fatigue, these can help you stay on the computer for longer without having to call it quits.
They're also built stronger than standard mice, which is sort of an accident. Due to the design, manufacturers are forced to add a bit more durability. You're technically putting more weight and pressure on your ergonomic mouse, so they have to ensure it's not going to buckle on you from frequent use.
Most of these also have adjustable DPI settings and programmable buttons, which can either make tasks more simple or help this dual as a gaming mouse. If you're still not sure how beneficial all these features would be for you, just pay attention to how much you rely on your wrist for support while using your current mouse.
Q: Are these products suitable for left-handed people?
A: This particular selection is not designed for left-handed folk. Ergonomic mice tend to focus on right-handed people since they make up the majority of the market, but not all is lost. There are some excellent left-handed ergonomic mice out there.
Q: How do I maintain an ergonomic mouse?
This quick little cleaning ritual keeps it looking new, and helps prevent oil stains for as long as possible (they're inevitable, but you can prolong them from popping up).
Grab a precision scraping tool to get in all the grooves of the mouse body. Sweat and dust build up in here, and when some humidity or heat hits, it's not pretty.
Once you've gotten all that gunk out of the way, take a look at the bottom where your optical sensor is. Use a microfiber cloth and just wipe the entire bottom down.
Give some TLC to the scroll wheel and M1/M2 buttons, plus any programmable buttons you have. The more buttons, the more crevices for dust and dirt to sink in.
If you've got a USB wired mouse, wet a paper towel and clean the rubber on the outside of the cord. We're not going to spoil it for you, but that gets pretty bad.
It's easy to forget about maintaining the little devices we use on a day-to-day basis. Keep it wiped down, and do an actual cleaning about once a month to keep it looking brand new. If you're looking to prevent oil stains, keep a bottle of hand sanitizer at your desk and use it before touching the mouse. It dulls the natural oil from your fingers.
Q: What is a trackball mouse?
A: Your trackball mouse allows you to simply roll the ball instead of using your wrist to get that cursor sliding and gliding across the screen. If you're a stickler for perfect accuracy, the trackball can help you get a better grip on your dexterity than a standard ergonomic mouse can.
These help with wrist support and alleviate wrist pain by allowing you to keep your wrist completely still, and not resting on the desk edge. If you have carpal tunnel or arthritis, this might be the best option, especially if forty or more hours of mouse interaction are apart of your job.
Q: How do I maintain trackball mice?
A: Trackball mice have been around since the 90's, and those ones were easier to clean. Nowadays, you can't always remove the trackball for cleaning. Follow these steps, and you'll e able to upkeep your trackball mouse throughout just about anything.
Use a precision scraping tool to get any buildup from around the trackball out of the way. Be gentle to ensure you're not damaging the plastic/rubber housing edges, or you'll notice performance issues in the future.
Take a dry cotton cloth, and act as if you're vigorously using the mouse. This will provide a bit of static, and dust will b attracted to the rag and the ball. This helps get anything that's stuck underneath right out in the open.
Dust/wipe down regularly to maintain it. If you can keep a microfiber rag by your desk, do that and just give it a wipe-down once a day. It takes three seconds, and also helps prevent any grease or oil from your fingers from getting inside the mouse.
Q: Can I pair ergonomic mice with any mouse pad?
A: If you have a trackball and you're careful, you could work with smaller mouse pads. However, nothing beats using a gaming mouse pad. These often offer increased traction, stability, and a larger dedicated surface area so you're not bumping into your drink or what have you.
Pay attention to the size and scale of the mouse. Most of these models, as you'll notice, have a slightly larger bottom to them, meaning they'll take up more space. Just be sure that you're not going to overcrowd your desk with it.
Sign Up Now
GET THE VERY BEST OF GEARHUNGRY STRAIGHT TO YOUR INBOX