Last updated:
10 Dec 2020
8 Best Lap Desks (Review) In 2021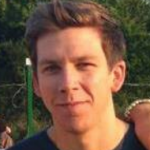 This product guide was written by Jordan Carter
As a highly-innovative invention that has been in use for numerous centuries, the lap desk is much more than what meets the eye. As well as providing a practical solution to the provision of a flat and smooth surface, these sturdy and portable writers' best friends come in a variety of designs. Here, we have taken the time to put together a comprehensive guide outlining the best lap desk products on the market today to help the consumer make the right choice.
The Best Lap Desk
Lap Desk Buying Guide & FAQ
How We Chose Our Selection Of The Best Lap Desks
There were a number of things that we had to take into consideration when compiling this guide. The main points that we focussed on when choosing our selections are shown below:

Reviews  - It is absolutely essential to ensure that all the products featured in our buying guides are researched properly. And with the multitude of authoritative reviews written by genuine consumers of lap desks found online these days, it was just a matter of taking the time to read through as many of them as we could.
Of course, we have taken every care to ensure the reviews we have looked at are not too biased and are based purely on the reviewers' personal experience using the lap desk covered or at the very least, the feedback received from someone they gave the product to for a gift.
Price  - As pretty much all consumers will be more than aware of, products that are the most expensive on a buying guide list are not necessarily the best option for the buyer. Indeed, we certainly appreciate that not all shoppers interested in purchasing a lap desk are going to be able to afford the more costly choices found on the internet.
Moreover, just because a lap desk may be priced in the higher bracket, it doesn't mean to say that it is good value for money. Therefore, when deliberating over which lap desk to put in best choice, we had to take all the aspects of the item into consideration which not only includes the cost of the lap desk but also all-round value.
Quality - One sure way of learning whether a lap desk or any kind of product is of good quality is to see what customers of such items have to say about them. What we have been able to discover when reading reviews is just how well the product performs when being used.
It is all very well displaying very impressive features of a lap desk such as the ones mentioned in our list but if the consumer feels that they do not live up to their promise of being useful due to poor quality, then this aspect is going to affect their ranking.

Brand - Although there are many not so well-known brands in lap desks that are worth a look, we usually take more notice of the tried-and-tested brands in lap desk stands. That said, we appreciate that even though top brands remain popular for many years due to superior product quality, it doesn't mean we should disregard their competitors.
When taking the time to go through our well-thought-out buying guide for lap desks and lap desk stands, you can rest assured that the brands that have performed well on a consistent basis in this niche are the ones that we have ranked highly in our list.
Features To Look For In The Best Lap Desk Stands
When brainstorming for what we hope is a very useful consumer guide for the best lap desks and lap desk stands available today, we had to make sure we included choices that have the most functional features. So without further ado, please take a peek at the most effective features to look for in lap desk stands.
Portability - Given that almost all purchasers of a lap desk will be looking to make their life less constrained with a range of mobile gadgets already in their possession, we have rated portability extremely high in lap desk decisions. Of course, one of the more important aspects of this feature would be the incorporation of a handle in the design of the item. Lap desks that can easily fit into our laptop bag or backpack also have increased portability.
Weight - Although this important feature could be included in the above aspect, having a lighter model of a lap desk is also vital for comfort when using our laptop. Indeed, the last thing a businessperson or travel writer would want when setting up their laptop and lap desk is to find they feel slight discomfort due to too much weight.

Space - There can't be too many lap desk users that aren't bothered about the surface area they are provided with to put their laptop and other items on. However, in order to reduce the effect on portability, we should try to balance the two features - just enough space for our specific needs and small enough for travel being ideal.
Conformity - Whether we are using a lap desk for work-related tasks, or we utilize these handy items for leisurely pursuits, we don't want to have to deal with aspects that make our activities more of an arduous task. With this in mind, it is crucial to look for lap desk features that promote positive experiences that all users of such items aspire to. Lap desk stands with comfortable padding and height and angle adjusting features are highly desirable.
Types Of Portable Lap Desk Stand
Ergonomic - Although all lap desks should fall into this category to at least some degree, there are some designs that provide a far more comfortable work environment than many of the competing products. Nonetheless, details like built-in wrist rest certainly enhance the credibility of a lap desk claiming to offer solutions to common work-related strains when using a lap desk.
Lap Desks for Standing - As well as lap desks being used mostly when in bed or sitting on the sofa, there are some designs that can be used as a standing desk. Office workers that find it refreshing to be on their feet whilst carrying out some work on their laptop are bound to consider this option in lap desk stand.
Built-In Lights - The more appealing lap desks on the market today not only provide plenty of workspace but also offer practical solutions to users such as built-in lights. Users of such lap desks that prefer to refrain from using this feature are often provided with a storage pocket to place the light into.
Eco-friendly  - Laptop users who are concerned about the environment will be pleased to learn of the various options in lap desks that are made from bamboo and other natural materials. Moreover, these desks tend to be very pleasing to the eye as well as being kind to our planet.
Laptop Carriers - Some of the more innovative designs in lap desks are ones that double as laptop cases. Indeed, not only can these products provide us with a sturdy top to use our portable computer on but also the option to put our laptop in the compartment that is also designed to provide padding.

Lap Desk FAQ
Q: Can a lap desk help reduce work-related health problems?
A: One of the most common health issues consistent with overuse of a laptop when sitting on a chair or settee is poor posture. When using a laptop for many hours - especially with the device placed on your lap, it is far too easy to end up suffering with an injury as a result of repetitive stress on your wrists or other parts of the body. Modern lap desks with tilted angle features on the desk top allow users to avoid straining themselves as they attempt to achieve optimal viewing of their laptop's screen. Of course, ergonomic wrist pads are ideal for keeping wrist injuries at bay.
Q: Could I improve work efficiency with a lap desk stand?
A: Not only can health problems caused by using a laptop for a prolonged period of time lead to serious discomfort but the efficiency of our work might also be affected. Of course, if we hope to increase productivity when using a laptop, it is important to keep our work environment free from as many energy zapping aspects as possible. A well thought out system to place our laptop and other items for work on which incorporates the use of a lap desk should pay off.
Q: Are lap desks suitable for my children to use?
A: Absolutely yes! As well as most lap desk stands being extremely versatile in terms of the range of work orientated tasks or leisure activities that adults can use them for, these handy products are highly suitable for children to get on with some homework or even to have some fun with word searches or junior crosswords.
Source:
The best!
Gear, gadgets & stuff for men
Straight to your inbox