Best Lap Desks In 2022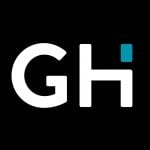 This product guide was written by GearHungry Staff
Last Updated
March 30, 2019
GearHungry Staff
GearHungry Staff posts are a compilation of work by various members of our editorial team. We update old articles regularly to provide you the most current information. You can learn more about our staff
here
.
GearHungry may earn a small commission from affiliate links in this article.
Learn more
As a highly-innovative invention that has been in use for numerous centuries, the lap desk is much more than what meets the eye. As well as providing a practical solution to the provision of a flat and smooth surface, these sturdy and portable writers' best friends come in a variety of designs. Here, we have taken the time to put together a comprehensive guide outlining the best lap desk products on the market today to help the consumer make the right choice.
The Best Lap Desk
Mind Reader LTADJUST-BLK Lap Desk




If we consider that versatility ranks high in sought after features of lap desks, there is no real surprise that the Mind Reader is "Top of The Props" when it comes to these extremely useful items. In addition to the option of eight different positions with this supermodel, there are comfort-enhancing cushions at the base of the portable piece. And with the ventilation feature incorporated into the design – helping to keep your laptop from overheating, the champion of this laptop companion list deserves its lap of honor. 
Businesspeople too rushed off their feet to consider the many items they need to put in their travel bag will be able to make use of the space-freeing feature on this model. And not only do carriers of these small laptop desks have more room for accessories and other work effects due to the Mind Reader folding down completely flat, but the durable surface is suitable for a range of electronic devices too. Make sure to also check our guide to the best home office desks.
Key Features:
Surface suitable for most electronic devices
Provides space with its flat-folding design
Adjustable to eight different arrangements
Optimum comfort and support with dual-cushion feature
Specification:
Brand

Mind Reader

Model

LTADJUST-BLK

Weight

2.02 pounds
LapGear Cup Holder Lap Desk




Notwithstanding the undeniable benefits to be gained from the Mind Reader lap desk, this worthy runner-up in our listings is not to be ignored in one of the many portable lap desk reviews found online. And as LapGear Cup Holder Lap Desk boasts a potential amount of space to accommodate a laptop up to 17 inches, there is enough room to place a cup of your favorite hot beverage on if using a smaller device. Aesthetically pleasing exterior to cater for both sexes – this eye-catching and highly-practical tool for writers or readers alike could be just what you're looking for.
But don't be too distracted by its graphically-enhanced features, the avid writer or book worm searching for ultimate comfort whilst going about their business will be impressed with the cushioning built into this well sought after lap desk. And at only 2.47 pounds in weight, there is no fear of feeling uncomfortable when on your lap. Our handy guide to the best ergonomic office chairs features more great products like this.
Key Features:
Pleasing to the eye graphic cover
Convenient beverage holding detail
Adequate ventilation for electronic devices
Comfy cushion fitting nicely to your lap
Specification:
Brand

Lap Desk

Model

46301

Weight

2.47 pounds
Honey-Can-Do TBL-03540 Portable Laptop Lap Desk

Digital nomads with aspirations of becoming minted by getting paid for their talent for writing couldn't go too far wrong with Honey-Can-Do laptop desk to stick their laptop on. And it isn't just people making a living from writing that may appreciate this compact and easy to clean design but also those using a laptop to complete a variety of other tasks. Being able to take off the padding underneath the item provides the user with the choice of using it as a flat desk surface or tray whilst in bed.
As most people living in a world where portability is essential will understand, having the chance to get hold of a small laptop desk with a convenient handle is ideal for getting up and going whenever we feel like it. Laptop lovers that do like the feel of this smooth MDF desk's surface should not be too amazed that we have decided to put this lap desk option in the third slot of our comprehensive list. And although being slightly heavier than some of the other choices, it is still light enough to carry around. Love this product? Check out our review of the best standing desks for our top picks.
Key Features:
Tough top that is easy to clean
Ideal for users who need more mobility
More surface area than other models
Plenty of surface area space for large devices
Specification:
Brand

Honey-Can-Do

Model

TBL-03540

Weight

3.25 pounds
LapGear Designer Lap Desk




Although resembling a bed dinner tray, this basic design of one of the best lap desk options available today is really very useful. If simplicity is something you appreciate when doing a spot of writing, then this lap desk is something to consider. With its generous surface allowing a 17-inch laptop to be placed on it and its pocket to pop your smartphone into, it's easy to see why it gets a respectable fourth place.
Of course, it stands to reason that overworked and possibly underpaid executives or other members of staff that need to do some work before getting their head down will find this laptop holder for lap very handy indeed. And with the comfortable and compliant cushioning at the underneath of the design, it shouldn't be difficult achieving a stable and convenient position to slap our laptop, book, or writing pad on. The hardtop of the LapGear Designer Lap Desk also allows us to easily wipe the surface clean when need be. Find more great products like this by checking out our guide to the best gaming desks.
Key Features:
Ample space for your laptop or other items
Comfortable and compliant cushion at the base
Compartment to place your smartphone in
Smooth and hard surface that is easy to keep clean
Specification:
Brand

Lap Desk

Model

45512

Weight

2.29 pounds
LapGear XL Laptop Lap Desk

As we all know, life is not always about coming out on top but just making sure we at least compete – this gem of a lap desk specifically designed for laptop use is certainly a huge contender albeit being at number five in our product rating list. Not only is it set up for people to be able to optimize the various functions of a portable computer, but this laptop lap tray has got the largest desk space thus far. And if you're already impressed with the aforementioned details of this best portable lap desk for laptops, how about the design feature allowing both left and right-handed use – fantastic. 
Laptop slaves or regular people who just like to chat with friends on social media platforms would be hard-pressed to find too many faults in this laptop supplement. And as most laptop users will agree with, having a laptop desk that provides storage space for various accessories is extremely handy, to say the least. In fact, the LapGear XL Laptop Lap Desk is not only highly practical with all its user-friendly features, but it is extremely stable when placed on a bed or other surface – it's quite neat looking too. You may also like to check our guide to the best gaming chairs.
Key Features:
Massive surface space for up to 17.3-inch laptop
Laptop user-friendly with various design features
Highly-practical design with storage pockets for accessories
Wrist-rest feature incorporated into the design
Specification:
Brand

Lap Desk

Model

45492

Weight

2.2 pounds
Sofia + Sam Oversized Memory Foam Lap Desk




Now if you're the sort of person that needs to be dragged away from their office desk by colleagues, then you're going to be in workaholic heaven with this beast. That said, it doesn't mean to say that this one of the best lap desk products isn't pleasing to the eye. And not only is the Sofia + Sam a good looking and spacious office desk replacement, but its memory foam underside offers the kind of comfort hardworking users expect.   
Whether you're a freelance travel writer, conscientious office worker, or just an internet surfing addict, buying this portable laptop desk may turn out to be a very wise move indeed. Of course, office slaves that do get tired of being in the same spot during their working day will love making use of this top hard top desk with a handle. Indeed, picking it up and getting back home or to a more pleasant environment such as a large public space will be a walk in the park. You may also like to check our guide to the best filing cabinets.
Key Features:
Caters for laptops up to 20 inches in size
Can be used for a variety of tasks including reading and crafts
Increased mobility feature with the integrated handle
Durable and smooth top can be wiped easily
Specification:
Brand

Sofia + Sam

Model

5004

Weight

4 pounds
Nnewvante Laptop Desk and Table

For those of you who are truly determined to create a fully-functional work environment after leaving the office, getting hold of the Nnewvante Laptop Desk and Table should pay dividends. In fact, not only is this fine example of engineering excellence with its movable features a great choice for hardworking white-collar employees but it's also designed to facilitate various tasks completed by young learners. If you're worn out after a hard day at the office, it might be a good idea to take advantage of its folding down to a bed tray detail. And with its five angle tilting feature, it won't be difficult finding the perfect position for your laptop when browsing the net whilst resting in bed.
Although not as portable as the other laptop companions mentioned in the list we have compiled, this mobile desk for laptops, meals, crafts and more is still easy to take when on the road for work or leisure purposes. Of course, dependable IT experts or website designers that do like to get their projects completed once they get back home could do a lot worse using this item to provide the perfect work surface. In addition to the generous amount of space on this portable laptop stand with other useful functions, the storage space included in the design is very handy indeed. Our guide to the best laptop stands offers more great products so check it out.
Key Features:
Ideal for a variety or work or leisure-orientated tasks
Folding function turns it into a meal tray from a work surface
Environmentally friendly bamboo material used in its manufacture
Top can be tilted to up to five different angles providing optimum comfort
Specification:
Brand

NNEWVANTE

Model

FBA_BWZ-ZS1

Weight

5.9 pounds
Tao Tronics Laptop Desk for Bed




Computer consumers passionate about portability could be forgiven for thinking this last but not least item on our list is something only to be used while recuperating in hospital. On the contrary, this easily adjustable Tao Tronics Laptop Desk for Bed is in fact extremely versatile – it can be utilized for a variety of tasks including writing or as a table during visits to the seaside. Appreciators of creature comfort benefits that have visions of using the Tao Tronics lap desk design to give themselves extra comfort whilst chilling in bed could not have discovered a more apt product. Moreover, this lap desk stand option is suitable for both recreational activities and work-related requirements.
It goes without saying that creating a cozy environment to catch up on some reading or staying in touch with friends online is something worth doing if we consider the end results. If you have purchased this laptop desk with legs that can be easily retracted, turning it into a table to write postcards whilst on holiday will be an effortless task. Laptop users that welcome space when answering work emails or scouring the net for good holiday deals will be pleased with just how wide this item is – no problem placing a mouse pad to the side of your laptop. 
Key Features:
Work surface can be elevated to five different levels
Lots of space for laptops up to 17 inches in size and other items
Safety feature to prevent undesired legs retraction
Can be used for a multitude of tasks with its foldable feature
Specification:
Brand

TaoTronics

Model

TT-SD003

Weight

5.4 pounds
Lap Desk Buying Guide & FAQ
How We Chose Our Selection Of The Best Lap Desks
There were a number of things that we had to take into consideration when compiling this guide. The main points that we focussed on when choosing our selections are shown below:

Reviews  - It is absolutely essential to ensure that all the products featured in our buying guides are researched properly. And with the multitude of authoritative reviews written by genuine consumers of lap desks found online these days, it was just a matter of taking the time to read through as many of them as we could.
Of course, we have taken every care to ensure the reviews we have looked at are not too biased and are based purely on the reviewers' personal experience using the lap desk covered or at the very least, the feedback received from someone they gave the product to for a gift.
Price  - As pretty much all consumers will be more than aware of, products that are the most expensive on a buying guide list are not necessarily the best option for the buyer. Indeed, we certainly appreciate that not all shoppers interested in purchasing a lap desk are going to be able to afford the more costly choices found on the internet.
Moreover, just because a lap desk may be priced in the higher bracket, it doesn't mean to say that it is good value for money. Therefore, when deliberating over which lap desk to put in best choice, we had to take all the aspects of the item into consideration which not only includes the cost of the lap desk but also all-round value.
Quality - One sure way of learning whether a lap desk or any kind of product is of good quality is to see what customers of such items have to say about them. What we have been able to discover when reading reviews is just how well the product performs when being used.
It is all very well displaying very impressive features of a lap desk such as the ones mentioned in our list but if the consumer feels that they do not live up to their promise of being useful due to poor quality, then this aspect is going to affect their ranking.

Brand - Although there are many not so well-known brands in lap desks that are worth a look, we usually take more notice of the tried-and-tested brands in lap desk stands. That said, we appreciate that even though top brands remain popular for many years due to superior product quality, it doesn't mean we should disregard their competitors.
When taking the time to go through our well-thought-out buying guide for lap desks and lap desk stands, you can rest assured that the brands that have performed well on a consistent basis in this niche are the ones that we have ranked highly in our list.
Features To Look For In The Best Lap Desk Stands
When brainstorming for what we hope is a very useful consumer guide for the best lap desks and lap desk stands available today, we had to make sure we included choices that have the most functional features. So without further ado, please take a peek at the most effective features to look for in lap desk stands.
Portability - Given that almost all purchasers of a lap desk will be looking to make their life less constrained with a range of mobile gadgets already in their possession, we have rated portability extremely high in lap desk decisions. Of course, one of the more important aspects of this feature would be the incorporation of a handle in the design of the item. Lap desks that can easily fit into our laptop bag or backpack also have increased portability.
Weight - Although this important feature could be included in the above aspect, having a lighter model of a lap desk is also vital for comfort when using our laptop. Indeed, the last thing a businessperson or travel writer would want when setting up their laptop and lap desk is to find they feel slight discomfort due to too much weight.

Space - There can't be too many lap desk users that aren't bothered about the surface area they are provided with to put their laptop and other items on. However, in order to reduce the effect on portability, we should try to balance the two features - just enough space for our specific needs and small enough for travel being ideal.
Conformity - Whether we are using a lap desk for work-related tasks, or we utilize these handy items for leisurely pursuits, we don't want to have to deal with aspects that make our activities more of an arduous task. With this in mind, it is crucial to look for lap desk features that promote positive experiences that all users of such items aspire to. Lap desk stands with comfortable padding and height and angle adjusting features are highly desirable.
Types Of Portable Lap Desk Stand
Ergonomic - Although all lap desks should fall into this category to at least some degree, there are some designs that provide a far more comfortable work environment than many of the competing products. Nonetheless, details like built-in wrist rest certainly enhance the credibility of a lap desk claiming to offer solutions to common work-related strains when using a lap desk.
Lap Desks for Standing - As well as lap desks being used mostly when in bed or sitting on the sofa, there are some designs that can be used as a standing desk. Office workers that find it refreshing to be on their feet whilst carrying out some work on their laptop are bound to consider this option in lap desk stand.
Built-In Lights - The more appealing lap desks on the market today not only provide plenty of workspace but also offer practical solutions to users such as built-in lights. Users of such lap desks that prefer to refrain from using this feature are often provided with a storage pocket to place the light into.
Eco-friendly  - Laptop users who are concerned about the environment will be pleased to learn of the various options in lap desks that are made from bamboo and other natural materials. Moreover, these desks tend to be very pleasing to the eye as well as being kind to our planet.
Laptop Carriers - Some of the more innovative designs in lap desks are ones that double as laptop cases. Indeed, not only can these products provide us with a sturdy top to use our portable computer on but also the option to put our laptop in the compartment that is also designed to provide padding.

Lap Desk FAQ
Q: Can a lap desk help reduce work-related health problems?
A: One of the most common health issues consistent with overuse of a laptop when sitting on a chair or settee is poor posture. When using a laptop for many hours - especially with the device placed on your lap, it is far too easy to end up suffering with an injury as a result of repetitive stress on your wrists or other parts of the body. Modern lap desks with tilted angle features on the desk top allow users to avoid straining themselves as they attempt to achieve optimal viewing of their laptop's screen. Of course, ergonomic wrist pads are ideal for keeping wrist injuries at bay.
Q: Could I improve work efficiency with a lap desk stand?
A: Not only can health problems caused by using a laptop for a prolonged period of time lead to serious discomfort but the efficiency of our work might also be affected. Of course, if we hope to increase productivity when using a laptop, it is important to keep our work environment free from as many energy zapping aspects as possible. A well thought out system to place our laptop and other items for work on which incorporates the use of a lap desk should pay off.
Q: Are lap desks suitable for my children to use?
A: Absolutely yes! As well as most lap desk stands being extremely versatile in terms of the range of work orientated tasks or leisure activities that adults can use them for, these handy products are highly suitable for children to get on with some homework or even to have some fun with word searches or junior crosswords.
Source:
Sign Up Now
GET THE VERY BEST OF GEARHUNGRY STRAIGHT TO YOUR INBOX