Best Ozone Generators In 2021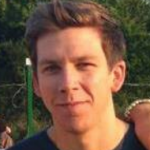 This product guide was written by Jordan Carter
Support us! GearHungry may earn a small commission from affiliate links in this article.
Learn more
Bad odors are, unfortunately, a by-product of life, but the great thing is that you don't have to tolerate it. There are a few routes to take, one of them being an ozone generator. Choosing can be hard because of market saturation and a broad range of styles and brands. This article contains ten of the best ozone generators on the market, as well as a few things you need to know when you want to purchase one.
The Best Ozone Generator
Ozone Generator Buying Guide & FAQ
Features To Look For In Ozone Generators
Ozone Output - The output of an ozone generator is the maximum amount of ozone it can produce over time. Most manufacturers measure ozone output in mg/h. If your deodorizing needs are for a small apartment or fairly sized office space, then you may be okay with ozone generators that operate from 1000 mg/h to 5000 mg/h.
If you need a bigger space covered, you can opt for capacity in the range +10,000 mg/hr.
Timer - Exposure to a significant level of ozone concentration can cause throat irritation or can be lethal if exposure is very high. You don't want to be in the room or office when the machine is active. That is where the timer feature comes in handy.
Manufactures furnish their ozone generators with timers so that you can set the desired runtime and vacate the space until the machine stops running.
Many machines come with one-to-three hour timers. Other designs come with a much longer time frame so you can operate the machine for longer without supervision. Some timers come with a "hold" feature, which overrides the timer to make the machine work for as long as you want.
Note that this is not widely encouraged because of the risk associated with ozone exposure. However, with the necessary safety precautions in place, an ozone generator can be used at a long stretch quite effectively to tackle stubborn odor, mold, and stale cigarette odor in homes.
Fan - Conversion of oxygen to ozone is a high energy transfer process, and the process creates heat. Ozone generators are designed to remove the heat either by water or fan. Most ozone generators used for homes and reasonably sized offices use fans. Fans ensure the efficient running of the machine as well as the discharge of ozone.
The material used in the fan is crucial as generating ozone in the presence of a small amount of water vapor in the air leads to corrosion. The fan must be constructed of durable, corrosion-resistant material.
Many plastic fans will not last as ozone can degrade plastic. It's advisable to look out for fans made using stainless steel in addition to a high activated carbon finishing. Ozone generators with higher quality fans can sometimes be pricy.
Filter System - Most ozone generators contain a filter to trap dust, dirt, and even large germs. A high-quality filter goes a long way towards helping an ozone generator run efficiently and effectively. The material used in the construction of the filter will determine its ease of maintenance and cost-effectiveness.
Look out for filters made out of washable materials. Manufacturers usually state this as a selling point, because filters that are not washable will need regular replacement.
Ozone Control - Because of the risk associated with ozone exposure, a feature that allows you to control ozone levels is an important feature. Some manufacturers design this feature as an automated smart sensor; others use a manual dial system.
Safety - Ozone is harmful in sufficiently large quantities. Use caution when operating an ozone generator in enclosed spaces.

Ozone Generator FAQ
Q: What is an ozone generator?
A: An ozone generator is a device that uses ozone to cleanse the air of odors, kill mold, bacteria, and even viruses. The generator exploits the reactivity of ozone (O3), which possesses one extra oxygen (O2) atom compared to naturally occurring oxygen. Ozone is highly reactive when attaching itself to other molecules in the atmosphere. It gives away it's extra oxygen molecule, which then reacts with odor-causing pollutants, neutralizing them.
Q: What type of maintenance do ozone generators need?
A: Ozone generators are usually fitted with ozone generating plates made of ceramic or other materials. The ceramic material should be occasionally cleaned and examined for cracks. You'll have to replace these parts frequently. Many manufacturers recommend four-to-six months, depending on the frequency of use. The filters also require frequent washing if the material is washable. If not, you should opt for a total replacement.

Q: How long should I run my ozone generator?
A: For safety reasons, you should not run your ozone generator for too long. Half an hour or an hour daily is enough to address mild odor. If the odor is stronger or you want to kill mold, a couple of hours every other day or so should suffice.
Q: What can happen if I am in the room/area while these are running?
A: Do not try to test the effect of being in the same room with an operational ozone generator. When inhaled, ozone can impair the functioning of the lungs, cause chest pain, short breath, and irritation in the esophagus. In the worst cases, it can cause death for folks with respiratory disorders such as asthma or pulmonary fibrosis.
Q: How big of an ozone generator do I need?
A: This depends on the kind of space you would like to deodorize. If you have an apartment or small office, a 5000-10000 mg/ hr generator is ideal. Opt for a larger device if your space is larger.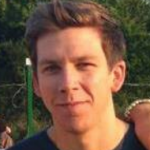 Jordan Carter is Gear Hungry's resident Editor-in-Chief with a genuine love and passion for all things tech. Jordan works diligently to ensure only the best products ever make it onto the platform and are showcased in Gear Hungry's carefully curated, tested and expertly researched, informative buying guides.
The best!
Gear, gadgets & stuff for men
Straight to your inbox