Best White Noise Machines in 2022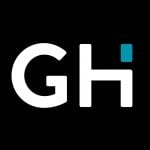 This product guide was written by GearHungry Staff
Last Updated
July 3, 2018
GearHungry Staff
GearHungry Staff posts are a compilation of work by various members of our editorial team. We update old articles regularly to provide you the most current information. You can learn more about our staff
here
.
GearHungry may earn a small commission from affiliate links in this article.
Learn more
Let's face it unless you are reading this from the back of beyond where there's nothing to disturb your peace other than the gentle chirping of the crickets or a cascading waterfall next to your treetop jungle hideout; the chances are that you will have plenty of background noise disturbing your beauty sleep. Even if you don't have insomnia regularly, there might be times in your life where nodding off is problematic. Or you might find yourself being woken up more frequently than struggling to get back to sleep. You know, say for example when the neighbors buy that adorable puppy that looks so cute but then yaps and howls the place down all night. What you need then is a white noise machine to trick your brain into thinking that all is well in the world! So here we are to uncover the best ones currently available that will have you banging out the ZZZ's like a total sleep pro.
The Best White Noise Machine
Adaptive Sound Technologies LectroFan White Noise Machine
If you are looking to improve your levels of concentration during the day or need to enjoy or are an unfortunate sufferer of insomnia that challenges you nightly to get the quality of restful sleep your body needs, then this super-compact Adaptive Sound Technologies LectroFan White Noise Machine could quite literally be a godsend.
It has an impressive array of settings and sounds, altogether 20. There are ten different fan-based sounds and ten adjustable white noise sounds. You are entirely in charge of the volume control, and there is an automatic power off after 60 minutes.
If it is improved quality of sleep that concerns you, then you will get benefit from the white, pink or brown noise settings which will induce a more prolonged and deeper sleep.
Unlike many White Noise Machines, this version really is 100% all electronic technology. There's no motor or other internal moving parts to be concerned about breaking. What you do get instead is a highly compact, supremely portable and ultimately adjustable white noise machine that you are in complete control of. There's also a sizeable high fidelity speaker to ensure only the best quality sound from your new purchase. For work, study or to enjoy a more profound and more private meditation practice, this LectroFan machine is a fabulous little invention.
Key Features:
20 unique digital sound settings for total relaxation
Multi-functional: use for sleep, work, and meditation
Compact, discreet, and ideal for travel
No moving mechanical parts or annoying motor to distract you
Upwards-facing high-fidelity speaker and precise volume controls
Specification:
Brand

Adaptive Sound Technologies

Model

ASM1007-WR

Weight

1.2 pounds
20 unique setting
Ten fan sounds and ten ambient light sounds
Power on/off switch
Compact
Portable
Lightweight
Auto-timer
Adjustable sessions
Volume control button
AC or USB operated
100% Digital
Available in black or white
Can't be run on batteries
Only one 60 minute setting
Letsfit White Noise Machine
This premium white noise machine features an impressive 14 unique sounds to provide ultimate relaxation and rest. The Letsfit White Noise Machine is particularly suitable for fussy infants, as it contains three different lullabies (perfect if you've not got the best voice yourself!) in addition to a range of white noise effects and natural soundscapes to enjoy. The machine provides excellent cover for conversations happening in another room, so it is also a perfect option if you need to have a private conversation and easily block out noises from outside to focus on your work of drift off to sleep yourself completely distraction-free.
The machine features an intelligent timer and a memory function that allows you to set 15, 30, 60, 90, or 120-minute intervals with an auto shut-off timer setting that will turn the machine off as you sleep. Turn it back on, and the device will remember the last sound and volume it was set to, so once you've found the most effective sounds, it's completely effortless to turn to them time and time again. What's more, this white noise machine also doubles as a night-light, emitting just enough light for night nurseries or even changing diapers without disturbing the whole family, and the light can be easily adjusted to the perfect level for your home.
Key Features:
14 unique sound settings including three white noise effects, three lullabies, one fan sound effect, and five nature soundscapes
Adjustable night-light feature allows you to check in on sleeping babies without disturbing their sleep
Auto-time off settings can be adjusted to 15, 30, 60, 90, or 120 minutes
Memory function remembers the last sound and volume used
Compact and lightweight design perfect for placement anywhere in your home or can be easily slipped in your purse for on-the-go relaxation
Specification:
Brand

Letsfit

Weight

15.2 ounces
A variety of soothing sounds
Soothes babies
Great for concentration
Night light
Easy to use
Simple design
Tricky to program for some
Marpac Dohm White Noise Machine
Marpac has been producing award-winning sleeping aids since 1962 so know a thing or two about how to gently coax you or your baby to sleep. The Dohm works by emitting a constant soothing sound that the brain can focus, relax and settle on. In this instance, that's like the gentle sound of moving air but without the physical movement of a fan which in itself can be an added distraction.
While there might well only be the one sound option with this unit, it is fully customizable, and there are two speeds. This provides you the flexibility to create your own bespoke sleep environment. You can adjust both the tone and the volume. All you need to do is conveniently twist the top until you have fine-tuned your own settings.
Using the machine couldn't be easier. You just plug it in, and you are away. There's no complicated interface to get to grips with or confusing options to battle. As they say, "it's everything you need and nothing you don't." This unit delivers on its purpose, and that is to induce and maintain a more solid state of sleep for you and your loved ones.
It's not all about sleep though, consider using your Dohm white noise machine for times when you require more focused concentration but also for creating a more calming and discreet office environment. Compact and easy to take with you on all of your travels, this is an attractive looking but practical solution for anyone with sleep concerns.
Key Features:
Available in different colors and styles
Features a unique asymmetrical fan and two-speed motor
Gently replicates the sound of soothing rushing air     
Personalize the volume and tone with fully adjustable settings     
Create a unique and relaxing sound environment
Specification:
Brand

Marpac

Model

M1DSUSWH

Weight

1.6 ounces
Rushing air sound
Compact
Perfect for you and baby
Modern Design
Lightweight
Adjustable tone
120 V operated
Versatile Functions
Award Winning
Domestic use only – requires a plug
Limited to the one sound
No programmable settings
Homedics Portable White Noise Machine
If you are at all interested in your health and well-being, then you will be familiar with the Homedics brand which is all about manufacturing and designing products to promote a healthy home environment. Products that tackle today's stressful life and are designed to not only relax your body but also to chill and de-stress your mind. Homedics Portable White Noise Machine is ultimately portable so you can take it wherever you go, providing valuable peace of mind when traveling that your precious sleep patterns won't be unnecessarily disturbed.
It works by blocking out external auditory distractions, promoting a better environment in which not only to enjoy a more restful night's sleep, but if you need to go into a deeper concentrated state, for your studies or to perhaps help with meditation practice.
There are six different, soothing digital sounds you can select from; White Noise, Thunder, Ocean, Brook, Summer Night and Rain. The sounds have all been developed to mimic the natural environment and to promote more profound relaxation. Better still, there are 3 pre-programmable session durations so you can set it to 15, 30 or a full 60-minute session. The automatic on/off timer will then switch off the programme meaning that when you are sound asleep, you don't have to worry about then momentarily waking back up again to switch off your machine.
Don't just think that you have to use your White Noise machine to aid a better night's sleep. If you are working on an intense project at home and either need to concentrate or feel energized and mentally more focused, there is a setting and sound that will boost your mental alertness too.
It works off either battery or can be plugged into the wall via the AC adapter which is included with your purchase, again, meaning that it also makes the perfect portable device. Small, discreet, compact and highly effective. A wise investment for anyone concerned with their sleep and general well-being.
Key Features:
6 relaxing digital sounds available
Compact and portable so ideal for travel
Special Soundspa function excellent for infants
Adjust your session durations easily with the timer function
Multi-functional and great for relaxation, edition as well as improving concentration
Specification:
Brand

Homedics

Model

SS-2000G-AMZ

Weight

8 ounces
Six sounds
Soundspa
Compact
Portable
Lightweight
Auto-timer
Adjustable sessions
Adjustable volume
Battery or AC operated
Versatile
Multi-functional
Complaints the parts wear out quickly
Big Red Rooster White Noise Machine
Elegant, discreet and ultimately portable, the Big Red Rooster sound machine is perfect for anyone who either struggles to fall to sleep or finds that their sleep is frequently interrupted by external noise. We're not saying that your partner snores loud or anything like that! Maybe the next-door neighbors have a dog, and that is causing you to have broken sleep patterns that leave you feeling irritable the next day! That's no good for anyone now is it?
This sound machine has six different natural sounds to choose from. You can easily opt to select either the White Noise function or you might prefer the gentle and soothing sounds of rain, brook, ocean, thunder or even a summer's night. We know which one we prefer already but wonder what yours will end up being.
There are three different optional timer settings so you can go for either a 15, 30 or a more extended 60-minute session depending on whether you need some help zoning out for a while or you are trying actually to fall asleep.
It can be operated with either the AC adaptor which is included in the box or 3 AA batteries which aren't. However, what this does mean is that it is ultimately portable so you can take it with you on your holidays, business trips, etc. Anywhere basically where you might still want to take advantage of much-needed rest and relaxation. A great little product and gets plenty of positive reviews from happy customers who can't live without theirs.
Key Features:
6 natural sleep sounds to choose from including a summer night setting
Discreet and compact, portable design is ideal for travels
Features and adjustable timer with 15 to 60-minute interval option
Conveniently powered by AC adapter or batteries
Specification:
Brand

Adaptive Sound Technologies

Model

ASM1007-KR

Weight

15.2 ounces
Six high-quality sounds
Compact
Portable
Lightweight
Auto-timer
Adjustable sessions
Adjustable volume
Battery or AC operated
Versatile
Front speaker
Batteries not included
Designed for adult use only
Adaptive Technologies Sound and Sleep Machine
This really has all the bells and whistles when it comes to delivering the perfectly relaxing and recuperative sleep sound environment. Correction, there aren't any bells or whistle sounds, but there are over 30 immersive, richly authentic and non-repeating sounds you can choose from. Unlike with many of the other more budget-friendly machines that have more limitations, Sound and Sleep Machine from Adaptive technologies is fully programmable. No looping, instead you can select one of ten different lush sound profiles and customize even further from there.
We are talking Meadow, Brook, Train, Fireplace, City, Meditation, Rainfall, Waterfall, Ocean and of course, their White Noise feature. Once you know which zone you want to be (we love to pretend that we are by an ocean, preferably the Caribean one!), you can then go on to choose the level of richness, the depth, and the complexity. The sounds are super authentic and will quickly transport you somewhere else; if only in your mind! Imagine being lulled to sleep by the soothing sound of rain with a distant rumble of thunder even in the background? Truly authentic, immersive and quickly engulfing you in deep, recuperative sleep.
Better still, the Adaptive machine is just that. It adapts to your environment, picking up on the levels of ambient background disruption and automatically adjusting itself. You don't have to do anything as the machine does it all for you. All you need to do is continue blissfully sleeping!
So whether you want a machine to aid you in getting a better night's sleep, for your meditation and yoga practice or even if you operate a spa business, then this machine does have everything you need to provide complete and deep relaxation.
Key Features:
30 rich and immersive non-repeating sound settings
An excellent aid to relaxation as well as inducing better sleep
Intelligently adapts and adjusts according to your environment
Can be programmed to run incrementally from 30 to 120 minutes
Distraction-free front dimming light panel
Specification:
Brand

Adaptive Sound Technologies

Model

ASM1002

Weight

2 pounds
30 rich, immersive sounds
Adjustable environment function
Optional sleep timer
Programmable settings
Compact
Portable
Lightweight
Automatic Dim light
Volume control button
AC or USB operated
Sleek design
Not battery operated
Expensive
Wave Premium Sleep Therapy Sound Machine
If design aesthetics are as important to you as the quality of your sleep is then you will appreciate this Wave machine. Wave Premium Sleep Therapy Sound Machine is compact, sleek, elegant and even comes with its own chrome stand so that you can set it on a bedside table. Better still it includes a USB charger so you can double up and use this to charge a device like your mobile phone or tablet over-night.
There are six soothing sounds to choose from that all are looped. These can be volume adjusted to the level of comfort and customization you require according to your preferences or the size of your room. To conserve energy while you sleep there is also a power down function which you can set to be activated after a 15, 30 or 60-minute session. All in all, this is a lovely looking model that is very contemporary and chic, but that also will give you that much needed blissful sleep that you have been hankering for! An excellent choice for a stylish bedroom.
Key Features:
Six soothing sounds; white noise, fan, ocean, rain, stream and summers night
Integrated USB port to charge external devices
Premium built-in speakers with adjustable volume control
Automatic Shut-Off Timer with three programmable sessions
Contemporary and sleek chrome stand
Specification:
Brand

Pure Enrichment

Weight

1.2 pounds
Six soothing sounds
Power on/off switch
Compact
Portable
Lightweight
Auto-timer
Adjustable sessions
Volume control button
Contemporary design
Built-in USB device charger
Frequent looping
Not battery operated
LectroSound White Noise Machine for Sleep and Relaxation
The LectroSound White Noise Machine is the ideal solution for masking the kind of unwanted background noise that can make falling asleep difficult. Whether you need help sleeping, concentrating, or just relaxing, then this machine offers the perfect portable solution. For anyone who has regularly suffered at the hands of insomnia, that could well be music to your ears.
The small round unit is compact and portable and can be discreetly positioned anywhere it's required, whether that's in your bedroom, office, a home study, or even a meditation studio. It's also small enough to pack for weekends away so that you never need to worry again about disturbed sleep patterns when traveling. With fully adjustable settings, you can personalize the sound and volume according to your needs. There are no presets to learn or configurations to be concerned with. It really is as simple as adjusting the volume and sound. The precise controls put you totally in charge of the blend of sound.
It produces warm and robust, randomized white noise sounds that mask any unwanted background distractions enabling you to focus more deeply and purposefully. It's also conveniently powered via a USB port as well as an AC adapter so is versatile and easy to use. For a convenient sound that can be tuned to match your environment, this is an excellent choice.
Key Features:
Precise tone dial for personalized sound creation
Volume adjustment to match your environment
Multi-functional; use for sleep, rest and meditation
Compact and discreet and ideal for travels
Conveniently powered by USB and AC adapter
Specification:
Brand

Adaptive Sound Technologies

Model

ASM1023-W

Weight

6.9 ounces
White Noise Machine Buying Guide
How We Chose Our Selection of the Best White Noise Machines
When compiling our recommendations, we always do extensive research so that you don't have to. We take into account all the consumer reviews available and assess the feedback. We also appreciate that everyone has different budgets so our products selection always has to feature something for everyone, no matter what cash you might personally have to splash! So you will always find a range of prices, including budget, mid and top end models.
We also try and represent a cross-section of brands too, rather than sticking with one established partner so there really should be a good cross-section of models in our comprehensive guide, one of which will be just right for your own unique needs.
Features To Look For In White Noise Machines
Your white noise machines, while first and foremost having been designed to help give you a better quality of sleep and promote more enhanced levels of relaxation, will feature a range of other benefits that might be important to you. Below are some of the considerations that we recommend you first decide upon first before investing in a new machine.
Pretty much all the brands will be the same in that they offer portable and compact solutions so that you never have to miss out on your valuable beauty sleep while you are away from home but of course, there are plenty of other distinctions between the various devices.
Sound profiles – do you want white noise or would you like nature sounds and fan noises too. Is it essential to be able to adjust and control the volume and tone of your sounds?
Speaker – do you want a high-quality integrated speaker?
Settings – is it important to be able to have programmable pre-set timing functions so that you can blissfully drift off to sleep and not worry about having to wake up to switch off your machine?
Features – do you also want a night light or a unit that can self-adapt to your ambient environment? How about a handy USB charger built-in too?
Display – would you prefer to have a fully digital display and be able to adjust the brightness overnight for example?
Portability – is it important to have a unit that goes with you on your travels and if so do you want
one that is also battery operated rather than only being able to work off an AC adaptor?
Design – if you are placing this in your bedroom, what kind of design aesthetics would you like to have in your machine to that it will seamlessly blend in with the rest of your decor.
White Noise Machine FAQ
Q: What is a white noise machine?
A: A white noise machine is a device that can help promote a more restful nights sleep, amongst other things. This is their principal use though, and you might also find them referred to as acoustic sleep machines. As with all things in life, all budgets are catered for, and white noise machines vary significantly in price and can come with a whole host of additional features and benefits incorporated. What they mainly do is mask or screen sounds, creating what you might describe as being a static barrier that can help prevent external auditory interruptions. In a more budget-friendly white noise machine you may only be able to choose from a limited amount of white noises; perhaps even as little as just two. With the more expensive price tags come more advanced features such as a more extensive choice of soundscapes.
Q: What is white noise?
A: White noise is most commonly used to help promote healthy and more restful sleep. In essence, it is a unique type of sound signal that can be used to disguise or mask over other background sounds. What it does is drown out the other distracting sounds that might be preventing you from falling asleep or that might wake up while you are sleeping. You know, like the neighbors' dog barking at silly o'clock in the morning or your partner snoring! Put in technical terms, white noise is specifically a noise where the amplitude and range of audio frequency are entirely constant throughout. The origins and theory behind the productivity and usefulness of white noise coming from the disciplines of mathematics and engineering. Besides the more commercially apparent use in helping with enhanced sleep, it can also be found in a wide variety of applications and industries from acoustics to electronics and even computer programming.
Q: How to use a white noise machine?
A: Just switch on your white noise machine, select the sound that appeals to you most, depending upon your own personal preferences but also what options your model has and just relax! They make an excellent solution for anyone who has disturbed sleep patterns or who lives in a noisy area or works in a place where there is plenty of distracting background noise which might lead to lapses in concentration. They are also great to use for soothing a troubled baby too and can help ease the ringing air syndrome referred to as tinnitus.
Q: What does white noise sound like?
A: White noise has to be generated electronically and to be totally honest, it's not in itself that pleasant a sound! It could be described as sounding a little bit like TV or radio static. Which, we don't know why (well yes we do as we are old enough to remember) reminds us of a classic Horror movie. It's a little bit disturbing!
Q: What are other types of 'white noise' sounds?
A: White noise has become more of a generic term over the years, and you will now find that it gets attached to a number of sounds that aren't technically white. So any constant, unchanging background music or general noise might get referred to as white noise. It's general parlance for nature sounds, machinery noises and also some more ambient soundscapes, hence the use of white noise more commonly I rest, relaxation and sleep aids. Who doesn't love the gentle lullaby of crickets chirping or rain falling in a tropical rainforest as you drift off into slumber as opposed to the humdrum of your air conditioning unit!
Q: How does white noise work?
A: It's based around, and while it might seem a little counter-intuitive on the surface of things, it does work. The principle being that adding white noise will blend with and therefore minimize any overall background sounds that might be causing a disturbance. What happens is that your brain starts to pay less attention. The process works whether we are awake or asleep as we become increasingly unaware of the background noises so that we hardly register that they are there any longer. Think about the sound a refrigerator makes but how that never records on your cognitive radar day to day. It just becomes part of the background noise in your kitchen that you are entirely used to. Hit the right registry of white noise, and you might just fall asleep and slip into a totally relaxed state just about anywhere. Yes, even in a nightclub!
Q: What are the benefits of using a white noise machine?
A: When you start to apply white noise in environments, such as your bedroom for example, via a dedicated white noise machine, you are triggering a sound mask. So rather than eradicating the noise, they just blend in with the noise signal that your device is omitting. This makes them particularly useful for anyone with regularly suffers from disturbed sleep patterns. White noise isn't just good for sleep, but it can also promote a more relaxed environment and help increase levels of concentration in say an office or busy environment where there are a lot of ambient background distractions. A white noise machine has also been found to be beneficial in providing relief to tinnitus sufferers too.
White noise can also be particularly useful for soothing a troubled baby. Babies get easily startled, and white noise can be used to ease and quieten a baby who's a little bit jumpy.
A: Is white noise harmful?
A: That's a good question, and while this is a relatively new area of research, there is little to suggest in any studies so far conducted that there is any long-term adverse effect. Just exercise the usual caution, especially when you are using for the benefit of a baby whose brain and senses are still constantly evolving. Be sure not to overwhelm their delicate sensitivities with anything that could be potentially harmful. So limit the volume setting and maybe only use a white noise machine sparingly during babies early infant years.
Sign Up Now
GET THE VERY BEST OF GEARHUNGRY STRAIGHT TO YOUR INBOX