Best Pencil Cases in 2022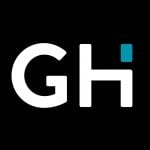 This product guide was written by GearHungry Staff
Last Updated
March 30, 2020
GearHungry Staff
GearHungry Staff posts are a compilation of work by various members of our editorial team. We update old articles regularly to provide you the most current information. You can learn more about our staff
here
.
GearHungry may earn a small commission from affiliate links in this article.
Learn more
While the brand new school year won't come around for a while, it's still worth thinking about how you or your child can stride into the next semester with one of the best pencil cases that money can buy. Like anything to do with school, there's a lot of concern over which pencil case is best. Do you go for style or do you go for functionality? Do you try to find a balance of both?
Luckily, these pencil cases deliver the perfect combination of practicality, durability, and design. It doesn't matter if you need one for school, for the office, for travel, or to keep all your stationery organized for your home office setup. With a range of compartments, sizes, and a variety of styles that will appeal to everyone, both young and old, these pencil cases are sure to catch the eyes of others but also do everything you need them to.
The Best Pencil Case
For something simple but effective, the AmazonBasics Pencil Box is the best choice for the best pencil cases available. It comes in a pack of 4 so you can find one for the whole family, whether you want to use it as a pencil box or to store anything that will fit inside.
There is a range of colors in each pack to give you some much-needed variety and also ensure there are no arguments between the kids when you hand them out on Christmas morning. These colors are Pink, Yellow, Blue, and Purple, and each is constructed using durable plastic to ensure longevity, even if your kids have an issue with breaking everything they get their little hands on.
The secure closure prevents pens for work, pencils, erasers, glue sticks and more spilling out. However, it's not as secure as you might like, so it might be useful to put an elastic band over it just to make sure, especially when taking them out to school or to work. If you're only using them in your house, though, this won't be a problem. As long as they are on the desk, you won't need to tidy up all the markers and pencil shavings that will typically accrue.
They are translucent so you can find the pen you need before opening it and rummaging through, while the 1-year limited warranty means that any issues you discover upon delivery will be dealt with easily. They aren't the fanciest option around by any means, but for something basic and straightforward, these pencil cases offer excellent value and do the job well enough.
Key Features:
Pack of 4
Multi-color
Durable PP plastic
Secure closure
8.4 x 5.5 x 2.4 inches
1 year limited warranty
Specification:
Brand

AmazonBasics

Model

DHBTB019

Weight

1.03 Pounds
Vivid colors
Ideal gift for your kids
Translucent
The construction feels a little cheap
EASTHILL Big Capacity Pencil Case
If you want something a little fancier to be the envy of your coworkers or classmates, the EASTHILL Big Capacity Pencil Case is our premium choice for the best pencil case. Available in four colors, you can find the perfect option for you, whether that's Dark Blue, Gray, Black, or Pink, while the carry handle is convenient and reliable.
Inside, there are multiple compartments to help you organize your stationery with ease, including an elastic storage strap for your most-used pens and pencils, while everything else fits snugly beneath. It can store up to 80 pens and pencils, but if you want to fill it with essential extras, such as scissors, erasers, and a pencil sharpener, the space is there to do so. You can keep everything secure with all the inner pockets, including a mesh one.
The smooth zipper is a dream to use, and it's also durable enough so you can zip and unzip and zip again without breaking it, although doing so could annoy everyone within earshot. Furthermore, the 300D interior fabric ensures even more durability, while the exterior 420D nylon keeps the interior safe from water and dirt.
It doubles as more than a pencil case, though, and this versatility means that even if you do everything online, you can still get plenty of use from it. Use it to store devices, cables, and more. However, if you pack it too full, you might have some problems closing it, so while the stitching is reinforced, there's only so much it can handle, so just keep this in mind.
Key Features:
4 colors
Carry handle
Multiple compartments
Elastic storage strap
300D fabric
Smooth zipper
Specification:
Brand

EASTHILL

Model

AN1904-755(AB)

Weight

6.6 Ounces
Mesh inner pocket
Reinforced stitching
Versatile usage
May be a little bulky and too large for smaller backpacks and bags
The Homecube Pencil Case is perfect for anyone who needs to carry a lot with them at any time, or alternatively, someone so attached to their pens and pencils and mechanical pencils, even those out of ink and broken, that they cannot bear to discard them. The high capacity design means it's suitable for all your needs, whether you're an artist on the go or like to color code every note you take in class.
You can take your pick from six colors, including the standard Black, but also Purple or Red if you want to add some dynamic colors to your everyday school or office supplies. The premium Oxford fabric ensures durability, and it's also easy to clean and dirt resistant to ensure longevity and excellent aesthetic as no matter where you go or how often you trudge your way through muddy jungles or up slippery hills looking for the perfect spot to sketch the horizon.
Inside, the detachable velcro divider makes it easy to organize and there are also easy retrieval pen loops where you can store your most-used writing or drawing instruments. It fits up to 60 pens and pencils, and there are also pockets for additional accessories that no student should be without. However, you might find that it can be a little difficult to close when you use such pockets for larger stationery, so be careful.
As long as it's not too packed, the zippers are sturdy and durable to prevent splitting open and spilling all your pens and pencils all over the inside of your backpack. Whether you're a student, traveling artist, or work in an office, there's something in here for everyone.
Key Features:
High storage capacity
6 colors
Premium Oxford fabric
Detachable velcro divider
Fits up to 60 pens and pencils
8.74 x 4.3 x 2.17 inches
Specification:
Brand

Homecube

Model

HCJJ242HCAF

Weight

5.6 Ounces
Easy to clean
Suitable for students, businesspersons and more
Easy-retrieval pen loops
Difficult to close when using side pockets for larger stationery
iSuperb Stand Up Pencil Case
The iSuperb Stand Up Pencil Case is one of the more unique options we've selected. It may look like a standard pencil case that you find sitting in the stationery store or supermarket, but it comes with a feature that you won't find in typical and cheaper options.
This feature is its stand up capabilities, which you likely gleaned from the product name. With this, you can grab pens and pencils with ease, and also use the pencil case as a phone stand, which is useful for taking notes, copying images when practicing your drawing skills, or watching videos while you idly scribble thoughts and musings in your favorite diary planner.
There are 7 colors available, so if you want to get one for you and all your friends or coworkers, there's something for everybody, and inside, it will fit 20 pens and still have room for a pair of scissors, as well as anything else you feel you need to be full prepared for anything that school or work demands. In addition to this, it will double as a case for gadgets and more, giving you excellent versatility that other options may struggle to live up to. There's also a mesh pouch for smaller items.
The pens don't hold exactly steady inside, so if your ride to school is especially bumpy, it ruins the careful organization you pained yourself over the night before. However, because it's so compact, it shouldn't take you long to find the right pen or pencil for whatever you need.
Key Features:
7 colors
Easy-open zipper
Durable canvas fabric
6.9 x 1.5 x 3.1 inches
Fits 20 pens, 1 scissor
Doubles as phone stand
Specification:
Brand

iSuperb

Model

B07WRHND12

Weight

2.56 Ounces
Suitable for gadgets and more
Doubles as a phone stand
Mesh pouch for smaller items
Pens don't hold steady inside
The ProCase Pencil Case is the type of option that offers no nonsense results and qualities, making it the perfect choice for anyone who doesn't need a flashy color case, but instead prefers something without enough functionality to keep everything safe and secure. The large capacity boasts room for plenty of pens and pencils, and you store as many as 30 inside while the mesh pocket gives you additional space options for tape and super glue, among other options that are useful for a range of on-the-go crafts, hobbies, and many more. This space for extra items offers a versatility that you might not think you need from a pencil case but will be thankful that you have it once you realize how useful it is.
It's lightweight and compact, fitting easily into any backpack or messenger bag without bulking it up and making it cumbersome. However, it's also durable, resistant to tears even from scissors, and guaranteeing excellent longevity that means you can use this pencil case for years to come. It's also water-resistant. And the dual smooth running zippers won't snag or jam, keeping everything in excellent condition whether it's your first time opening it or your one thousand and first.
While there are useful organizational features, there aren't as many as some others we've selected, and unfortunately, the price doesn't reflect what you get with it. Still, for something easy and simple, you can expect decent value for money, even if it doesn't quite reach the heights of other pencil cases, and it's a useful tool to have for basic needs.
Key Features:
Large capacity
8 x 3.7 x 2 inches
Fits up to 30 pens and pencils
Space for additional items
Lightweight and compact
Durable
Specification:
Brand

ProCase

Model

PC-08361741

Weight

0.64 Ounces
Water-resistant
Double smooth zippers
Multifunctional
Not as many organizational options as other pencil cases
If you are hunting for the best value of the best pencil cases you can currently find, well, anywhere, the Puroma Pencil Case is something to look at and then look at again until you're convinced this is the one for you, and we're sure that won't take too long.
With two zippered compartments, you can take your organization to another level, and this is enhanced with a range of interior pockets that make it easier than ever to keep everything in its place. With it, you'll be able to find your favorite pens and pencils with total ease, and any accusations that you typically throw at anyone around you will become nothing more than whispered mutterings of conspiracy. With any luck, these too will soon dissolve altogether.
You can also fit as many as 50 pencils and pens for all of your note-taking and artistic needs, and there may also be room for a granola bar or two if you do your best creatine when you're energized. The elastic straps help keep everything in place, and even with the modestly large capacity, it's compact enough to avoid awkward bulking, ideal for smaller college backpacks or other bags.
The high-quality canvas ensures durability, but it still feels a little flimsy compared to others. With this in mind, it's ideal for using at home or occasionally at the office, but if you're surrounded by jabronis who love to mess with other people's things at school, it may not survive the war of the classroom. 
Key Features:
2 zippered compartments
8.9 x 3.8 x 1.6 inches
Fits up to 50 pencils and pens
Multiple interior pockets
Elastic straps
Compact design
Specification:
Brand

Puroma

Model

TL125

Weight

3.2 Ounces
High-quality canvas
Multifunctional
Rounded corners
A little flimsy compared to other options
LIHIT LAB Zipper Pen Case
The LIHIT LAB Zipper Pen Case is something you could consider a pencil case to end all pencil cases. It offers a range of sizes, from a single option to a triple, or large pencil case that is perfect for a variety of needs. You can also take your pick from 9 colors and find the ideal option for you. When it comes to choice, this pencil case is something that has it all.
Offering multi layer storage across all three sizes, it will feel like it's impossible to run out of storage or organizational options. Whether you have a select few pens that you will use until they run dry, or if you prefer to mix it up and try a plethora of different pens and pencils, you'll be sure to fit everything you need inside. The standard size is dutiable for up to 14 pens, while the Triple, the largest model, can hold up to 40. Depending on what you need a pencil case for, you'll find enough interior space to take advantage of.
The secure mesh pocket also keeps smaller items from getting lost in the abyss of the lower part of the pencil case, while the high-quality material is durable, and it can also lay flat on any surface when fully unzipped. This is useful for anybody who jumps between pens, pencils, markets and more, and hates rummaging through in search of the perfect instrument.
All of this makes it sound like the perfect pencil case, and while it's definitely close, it still misses the mark. If you open it upside down, expect everything to fall out, so just be careful when doing so. You may also be interested in some of the best sketchbooks from our list, so be sure to check them out.
Key Features:
3 sizes
9 colors
Multi-layered storage
Secure internal mesh pockets
High-quality material
Lays flat on the surface when unzipped
Specification:
Brand

LIHIT LAB

Model

A-7551-124

Weight

3.2 Ounces
Easy organization
Suitable for school, office, or travel
Sturdy zipper
Items fall out if opened upside down
B BAZIC 3-Ring Pencil Pouch
While a lot of our options have delivered excellent organization options, the B BAZIC 3-Ring Pencil Pouch doesn't feel this is necessary. We're not going to say which is best either way, but if you're looking for a straightforward pencil bag, you may as well think about what this option can do for you.
Available in a two-pack, you may get a set of Green, Red, Black, or Blue pouches, or you might get a mix of colors. However, you can't choose these yourself. This isn't a massive issue, but the option would still be nice. The mesh viewing window helps you monitor which pens are where, making it easy to retrieve them whenever you need, while the 3 rings make it easy to attach to your travel backpack and keep it safe, especially when traveling, because how else would you write in your journal without a decent pen to use?
It's spacious enough for a basic number of pens and pencils, as well as anything else you might need such as scissors or an eraser, and the slim, compact design allows it to slide easily into your bag without adding unnecessary weight or forcing you to leave other essentials out.
It's convenient, and it comes with decent enough value, but as there are no organizational features, it feels a little too basic for our liking. Despite this, if you don't need organization, then it's a useful option to choose that will save you money and space, and as it comes in a pack of two, you've got options for storing pens and pencils in their own pencil pouch.
Key Features:
2 pack
Mesh viewing window
3 carabiner attachment holes
4 color options
Fits plenty of school or office supplies
Slim and compact design
Specification:
Brand

B BAZIC PRODUCTS

Model

803-2PK-X

Weight

0.8 Ounces
Convenient
2 pencil cases included per set
Decent value option
Single large pocket as opposed to multiple compartments
ZIPIT Monster Pencil Case
A fantastic gift for kids starting school for the first time, or even for the adults who are still young at heart, the ZIPIT Monster Pencil Case adds a fun element to what you would normally consider the very uneventful practice of choosing a pencil case. It is available in 3 sizes, with a standard pencil case, a Jumbo option, and also one with 3 rings that you can attach keyrings, or keep it secure inside the bag so it doesn't get lost.
There are also a comprehensive 18 colors to choose, so everyone can find the perfect monster companion for their desk. It's not all style over substance, though. It's also durable and well made, and this is ideal for anyone who has kids who find a way to break even the most unbreakable gifts you shower them with every Christmas and birthday. Even better, it's machine washable to clean away any dirt or stickiness from spilled juice.
As it's made from one long zipper, you'll find that it's easy to find whatever's inside, although this could also make it a hassle to keep everything from getting lost. Besides this, there's also no option for the organization. This may not be an issue for you, a responsible adult, but your kids will, we repeat, will manage to lose their favorite pen, somehow.
Despite this, if you're looking for something fun and unique, especially compared to the other options we've selected, you cannot go wrong with this monster pencil case, and if there's one way to stop your child fearing any lurking monsters under the bed, this is the way. Our guide to the best electric pencil sharpeners features more amazing products like this, so check them out.
Key Features:
3 styles
18 colors
Durable and well made
Fun monster design
Machine washable
Made from one long zipper
Specification:
Brand

ZIPIT

Model

ZTM-Al-2

Weight

1.92 Ounces
Ideal for kids
Durable zipper design
6-stage quality assurance
No multi-organizational compartments
Sign Up Now
GET THE VERY BEST OF GEARHUNGRY STRAIGHT TO YOUR INBOX