Last updated:
25 Jan 2021
Best Pencil Cases in 2021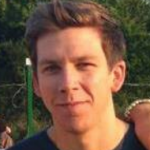 This product guide was written by Jordan Carter
While the brand new school year won't come around for a while, it's still worth thinking about how you or your child can stride into the next semester with one of the best pencil cases that money can buy. Like anything to do with school, there's a lot of concern over which pencil case is best. Do you go for style or do you go for functionality? Do you try to find a balance of both?
Luckily, these pencil cases deliver the perfect combination of practicality, durability, and design. It doesn't matter if you need one for school, for the office, for travel, or to keep all your stationery organized for your home office setup. With a range of compartments, sizes, and a variety of styles that will appeal to everyone, both young and old, these pencil cases are sure to catch the eyes of others but also do everything you need them to.
The Best Pencil Case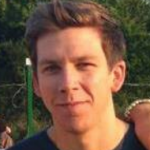 Jordan Carter is Gear Hungry's resident Editor-in-Chief with a genuine love and passion for all things tech. Jordan works diligently to ensure only the best products ever make it onto the platform and are showcased in Gear Hungry's carefully curated, tested and expertly researched, informative buying guides.
The best!
Gear, gadgets & stuff for men
Straight to your inbox