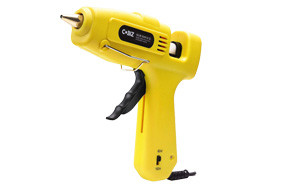 Cobiz Hot Glue Gun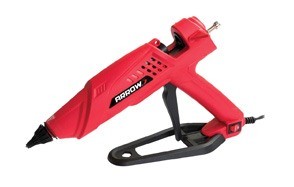 Arrow Fastener Pro High Temp Glue Gun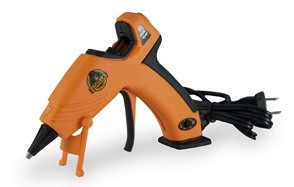 Gorilla Hot Glue Gun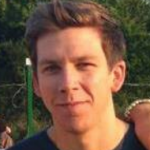 It's possible you haven't seen glue guns since those even high school or even middle school days shop class which you'd rather forget, along with all the other troubles of youth. You may still have the burns dotted across your arms, fingers, and even other places which is still a mystery, and the less thought about those, the better. If you look back on these days a little more fondly, though, you'll remember how versatile the best glue guns could be, which is why it may be time to revisit their potential.
Using hot glue to fix, create, and customize everything from crafts to clothes to furniture to ornaments is an under-appreciated but also easy (easier than you'd expect, anyway) art. Glue guns are cheap, they are easy to use, and they're often more effective than relying on stitching or superglue, and you'll not end up threading or sticking your fingers together, either. We've made our picks for the top glue guns for you to buy right now to explore your creativity or increase your resourcefulness, whichever you like.
The Best Glue Gun
Glue Gun Buying Guide & FAQ
How We Chose Our Selection Of Hot Glue Guns
It's never easy making our selection, and when looking for the best glue guns, it was a little harder than expect. Luckily, to ensure we only select the best and brightest products for you, we've put together 2 pieces of criteria to separate the good from the great.
Reviews - We didn't get the chance to try these glue guns out ourselves, so instead we relied on the wonders of online product reviews to get an idea of how good these products are. Written by those who have used glue guns all their lives, or at least since they could hold one and pull the trigger, these are people who know their stuff.
They gave a superb insight into what makes a glue gun effective, but more importantly, they helped us understand how safe they were (or were not), how fast they heated, how easy they were to load and reload, and whether the glue stream was smooth.
Price - While glue guns are not the most expensive item you'll ever buy, keeping the price in mind when making our selection was an important thing to consider. Often, price indicates quality, and when working with hot glue (or anything hot, really) quality is paramount.
That being said, the heavy vetting we did of the products through thorough research (plus reading reviews) helped us ensure that they were reliable, regardless of the price. We searched for a range of prices that were affordable for all applications.
Whether you need a glue gun for professional demands or one to keep at home for easy fixes and repairs, we've got something to suit your budget.

Features To Look For In Hot Glue Guns
While it may seem like an easy choice by now to pick the best glue gun for you, we'd advise you to hold off making your order final. First, check out these 8 key features to look for to ensure you select the right option for you for all your craft, repair, or design needs.
Temperature - High temperature glue is often preferred, but it is not always ideal, especially if working with kids. Low temperature set quicker and there is less risk of burns or accidents. If you need different temperatures, you can find a glue gun with a variable temperature for better versatility.
Make sure you buy the right glue sticks for the glue gun temperature range.
Stand - A stand isn't essential but if you want to protect your counters from hot glue damage, they are useful. Some stands work better than others, though, and if it's too ineffective, you may end up just laying it on its size, which is fine, as long as it doesn't leak.
Cord - Corded glue guns provide consistent power throughout your session and are often more powerful. If you need to use your gun for long periods, a corded option is a good idea.
Cordless - Cordless guns offer better mobility and don't restrict you to one area. However, the battery will run down, and if you don't have a replacement battery on hand, you won't be able to complete your work until you do.
Feed - The feed is where you insert glue gun sticks. Different models offer different sizes, so keep this in mind when searching for your glue stick. If your feed is too large or too small for the glue sticks, it won't work properly.
Size - The size may affect how easy or comfortable it is to hold and the glue stick capacity. Larger guns are better for bigger projects, but small ones are easy to store and reduce fatigue when working.
Power - High power glue guns can work for longer and stream the glue out for longer. These are ideal for professionals, but are not as needed with casual hobbyist crafts.
Tips - The tips of hot glue sticks should stream the melted glue out smoothly and not too quickly. Precision tips are good for more intricate crafts, but are not vital. Non-drip tips will also prevent clogging and ensure consistent performance

Glue Gun FAQ
Q: Can I use low temp glue sticks in a high temp glue gun?
A: No. There is a reason these types of glue sticks are separated. A low temp glue gun should only be loaded with low temp sticks, much like a high temp glue gun should only have high temp sticks. This is to ensure safety and prevent potential damage to whatever you're working on.
Low melt glue guns are safer to use and pose less of a risk from burns while also working better with heat-sensitive materials. It also dries quicker than its much hotter counterpart. Hot glue is preferred for heavy duty projects, but brings the risk of burning.
However, if you have a glue gun with variable temperature, you can invest in all-temperature glue sticks to ensure you don't cause unnecessary damage to the parts or your material.
Q: What materials can you use a hot glue gun on?
A: With few things more reliable and simple to use than a hot glue gun, you can use one on most materials. For glue gun crafts, you can use it with wood and fabric, and for DIY repair jobs around the house, they are suitable for use on plastic.
Really, there are no limits to what you can use with a glue gun. Along with repairs, you can use them to protect rubber ducks from carrying diseases such as E.coli if not properly drained by plugging the hole in the base, and also to stop your kids from slipping all over your new waxed floors by adding treads to the bottom of their socks.
They work fine on vases, regardless of what crockery the vase is constructed with, and you can also use them to close boxes ready for shipping.
Sources: