Best Drafting Tables In 2022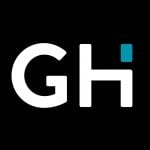 This product guide was written by GearHungry Staff
Last Updated
September 24, 2019
GearHungry Staff
GearHungry Staff posts are a compilation of work by various members of our editorial team. We update old articles regularly to provide you the most current information. You can learn more about our staff
here
.
GearHungry may earn a small commission from affiliate links in this article.
Learn more
In the old days, drafting tables were one of the most commonly used items spotted architects and craftsmen. Not only have they earned a popularity for such professions, they have also found their way into our home-based study rooms for all our impromptu sketching requirements. Back in the old days, drafting tables were designed for multiple uses which included drawing sketches, designing plans and for writing or reading a large format book. Craftsmen exquisitely carved these elaborate pieces of furniture from exotic wood which made them sturdy yet still very elegant. However, with the industrial revolution and the advent of technology, drafting tables are now being designed according to specifications needed by the user which allows for more flexibility and utilization in a single piece of furniture. A drafting table needs to be comfortable, sturdy and of general convenience to the user. Below is a list of the best drafting tables that guarantee these requirements.
The Best Drafting Table
Studio Designs 2 Piece Comet Art Drafting Table
With over 40 years of experience in the furniture business, Studio Designs has consistently manufactured drafting tables with contemporary designs and functionality and you can bet that the Two Piece Comet Art is the most contemporary of all. This elegant drafting table allows you to set up a small working area in your home as its two-piece center adjusts fittingly with your home while keeping your supplies and accessories readily available. It also comes with a piece of padded stool that has multiple angle adjustments which makes it easy to find a comfortable sitting position.
The Comet is constructed of heavy gauge steel for durability and includes six floor levelers for stability. Also equipped with this ornate furniture is an adjustable table top with a 24" pencil ledge which keeps pencils and markers from falling off table-top when tilted. The height of the desktop is adjustable to anywhere between 291/2 and 351/2 which allows for greater maneuverability during work. Additional features include three adjacent storage drawers measuring 123/4W and 123/4D, which provides a lot of space for tools, papers, clips and drawing materials. For more amazing office furniture for your home, check out our guide to the best home office desks.
Key Features:
24" slide-up pencil ledge
Table-top angle adjustment of up to 40 degrees
20.5"H padded stool
Heavy gauge steel construction.
Specification:
Brand

SD STUDIO DESIGNS

Model

13325

Weight

52.9 Pounds
Studio Designs Vintage Rustic Oak Drafting Table
In the old days, drafting tables were so common that we often tell people to go back to the "drawing board" whenever they fail to achieve a set target and if a change of plan is drastically needed. Designed with a little bit of nostalgia, the Studio Designs Vintage Rustic Oak Drafting Table is reminiscent of those old fashioned designs craftsmen built at the turn of the century. This drafting vintage table is of a classic look and is made from premium quality wood which guarantees sturdiness and long-lasting use. It offers a rustic oak look that augments its natural appearance and also gives it its name. This classic, vintage set measures 36" across the table top and is suited for drawing, writing and sketching purposes. It serves as the ideal drawing surface as it can be adjusted in angle from 0 to 90 degrees for versatility.
The Rustic Oak also improves your tidiness and organization with the aid of an outfitted pencil groove and ledge which basically keeps your pencils and markers from falling off. Just like ancient drafting tables, the stand of this set is made of solid, maple hardwood and has an ample working space. The set is easy to assemble and it retains its unique look due to the use of an earth-friendly ultra-violet finish. The Rustic Oak incorporates age-old designs with modern functionality. Our guide to the best l-shaped desks features more products for your home office set up, so check them out.
Key Features:
In-built groove for safe pencil storage
Hardwood frame for durability and stability
Adjustable table top for use
Antique design and finish
Specification:
Brand

SD STUDIO DESIGNS

Model

13304

Weight

27 Pounds
Studio Designs 10053 Vision Craft Station
Looking for a durable drafting table to take you through the years? The Vision Craft Station from Studio Designs is one of the top choices among the drafting tables listed in this article. Manufactured by a company that is known for its practical craftsmanship, this drafting table is designed for utmost convenience and functionality for all kinds of professions. The Vision Craft comes with a large work surface area which measures 35.5"W by 24"D and is made of high-quality tempered safety glass which is durable and which gives you a comfortable surface to work on. It also features a table-top which can be adjusted from 0 to 70 degrees for a more effective use.
Additional features include three slide-out drawers and four removable side-trays that provide ample space for storing pencils and other supplies; two-inch pencil ledge that gives you a comfortable and secure place to keep your pencils. This drafting table is mounted on four wheel casters, two of which can be locked in place for stability thereby providing greater mobility. Constructed of heavy gauge powder-coated steel, the Vision Craft Station is built for long-lasting use. If you are also looking for a portable solution, check out our guide to the best lap desks and pick your favorite.
Key Features:
Tempered safety glass top
3 plastic molded slide out drawers
Attached wheel casters for adequate mobility
Top Angle adjustment up to 70 degrees
Specification:
Brand

SD STUDIO DESIGNS

Model

10053

Weight

48 Pounds
Studio Designs 100057 Futura Tower
Whether you are a graphic artist, engineer or project manager, one of the things you may want to consider when buying a drafting table is how accessible and secure your supplies are while working. In this regard, the Studio Designs 100057 Futura Tower is your best bet. This drafting table is specifically designed to bring you convenience and comfort. It is constructed from durable, heavy gauge steel with a powder-coated finish which makes it sturdy and great for professional use.
The Futura Tower is designed with a 33"W x 21"D blue-tempered safety-glass work surface which features six different adjustable angles from 0 to 70 degrees, offering more versatility while working. It is also equipped with a special tray unit that keeps all your pencils, markers and other working supplies secure and within reach. For additional storage capacity, there is also a 9" by 24" shelf and an extra-large 24" by 10" slide-out drawer. Included in the design of this versatile drafting table are two cup holders for holding drinks, snacks or supplies; 24" pencil ledge for keeps your pencils from falling off, and a magnetic cork, which all adds to the Futura's versatility.
Key Features:
Six top-angle adjustments
Four removable art trays for supplies
Two cup holders for bottles or supplies
Combo magnetic cork/board.
Specification:
Brand

SD STUDIO DESIGNS

Model

10057

Weight

54.6 Pounds
Studio Designs Deluxe Craft Station
With a proven reputation around the world, Studio Designs ensures the continuous provision of reliable yet elegant drafting tables for users. Perfectly designed for crafts and sketches, the Deluxe Craft Station has a large 36"W by 26"D work surface where you can easily keep all your supplies. The table-top can also be adjusted in angle from flat to 40 degrees with a finger-touch system which gives you to modify your work environment and find a more convenient position to work from.
Four accessory side trays and three slide-out drawers are just right for storing most of your supplies and tools such as pencils, sketchbooks and other accessories you might need for your work. This drafting table is also known for its easy assemblage and portable feel as it only weighs 33.8 pounds, which makes it a perfect match for all users. The Craft Station also features a 24" pencil ledge that holds your pencils and can slide and lock into place when needed. Other noteworthy features include a cup and metal frame holder which can adequately hold your drinks and other supplies.
Key Features:
Finger-touch adjustable table top
Casters for easy movement
Two side trays for paints, brushes and other accessories
Metal frame holder and cup holder
Specification:
Brand

SD STUDIO DESIGNS

Model

13251

Weight

41 Pounds
Safco Split Level Drafting Table
We have all had the experience of finding the perfect drafting table that has all the requirements that is suited for our work and needs. Be it sturdiness, height adjustment or durability, drafting boards have become an important component in most artistic professions. The Safco Split Level Drafting Table is a perfect example of a drafting table that is adequately equipped with essential features that appeal to users. As its name implies, the most unique feature of this drafting desk is its Split level feature which offers you three drafting surfaces. As opposed to conventional drafting tables which comprises of one flat surface, the Safco Split comes with two main surface boards that are separated as well as a top shelf that can hold tools, supplies or drinks. The table-tops can also be easily lowered to operate as one flat surface or raised to work as a standing height workstation. This drafting table also features a strong steel frame and wood grain melamine top. The table top can be tilted up to 50 degree angle and the height can be adjusted between 26" to 37". For more amazing office furniture, check out our reviews of the best ergonomic office chair.
Key Features:
Split level feature offering 3 drafting surfaces
Adjustable tilt of up to 50 degrees
Sturdy steel frame with melamine top
Adjustable height
Specification:
Brand

Safco Products

Model

3965MO

Weight

68 Pounds
OneSpace Craft Station Drafting Table
As an artist, graphic designer or engineer, no matter where you live or work, you deserve a piece of functional yet exquisite drafting table that adds a unique taste to your home or office and reflects your personal style. The OneSpace Craft Station Drafting table is one of such as it delivers comfort and quality in one piece. It has a large working surface that is made of blue tempered safety glass that makes your work more convenient.
An innovative feature of this drafting table is the in-built removable supply tray which is fitted securely to each side of the table set ensuring that supplies won't fall out when raised to any angle. The OneSpace Station also gives you adequate mobility as it has four casters, two of which can be locked in place to ensure stability while working. The table-top can also be tilted to 62.5 degrees thereby enhancing productivity. For ample storage, it has two spacious drawers where you can keep supplies such as pencils, markers, etc. This drafting table is constructed with a heavy-duty steel frame which supports up to 130 pounds which guarantees long-lasting use.
Key Features:
Heavy-duty steel frame
Blue tempered safety glass work surface
Four casters for adequate mobility
Multi-slot supply trays on each side
Specification:
Brand

OneSpace

Model

50-CS01

Weight

40.5 Pounds
Tangkula Drafting Table Art and Craft Drawing Desk
Proudly exhibiting both aesthetic and functional attributes, the Tangkula Drafting table elegantly stands out as a modern-day portable drafting table design. Thanks to quality material and superior engineering, this drafting table is made of a strong steel frame and a wooden surface which is powder-coated to ensure long-lasting use. It also has an adjustable workstation which can be modified accordingly to a user's needs. An additional feature is the inclusion of a padded stool which offers you a lot of comfort while working. It offers an adequate storage space with its in-built three drawers which can securely hold your supplies and a steel shelf beneath the top for storing pencils and other tools. It also has a top-tilting mechanism which can be easily operated with one hand to make your work more convenient. Absolutely versatile, the drafting table can also be used by children for writing or drawing. Be sure to also check out our guide to the best desktop organizers for more cool products like this.
Key Features:
Large storage space
Adjustable main workstation
Powder-coated steel and wooden construction
Tempered safety glass table-top
Specification:
Brand

Tangkula

Model

AM0565HM
Drafting Table Buying Guide
How We Choose Our Selection Of Drafting Tables
Brand - When choosing the best drafting tables, it is important to consider the brand as several drafting tables are built with functional and aesthetic value. Studio Designs is one of the brands that offers these attributes and they can be used for long-lasting periods. Also, brands such as the Tangkula offer a multi-functional purpose that can handle several tasks.
Price - As we all have different budgets, we all cannot make the same purchases. It is prudent to pore over all the features offered by different makers of drafting tables. With this information, you can then compare and contrast the features before choosing an affordable option. This guarantees value for your money on a reliable and durable asset.
Features To Look For In Drafting Tables
Ease Of Use - If you are into designing, drawing or sketching, you will need a drafting table that is extremely easy to handle, no matter the scope of work. Before purchasing any product, make sure to look out for features that will give you adequate comfort while working. Some of these features include padded stools, adjustable height, and casters. If a drafting table does not give you the required degree of comfort, it is best you skip it.
Quality - Drafting tables are made with different materials but it is highly imperative to choose a product that is mainly made from the best available materials. Quality materials to look out for include high-quality tempered glass, powdered coated steel and hardwood frame. With these materials included in your choice, you are guaranteed a durable and reliable drafting table.
Size - Drafting tables can actually occupy a lot of space and it is paramount to consider the size of your purchase. If you have a limited space, you can opt for a portable drafting table which are smaller in size and can be easily stored when not in use. On the other hand, if you have ample space, consider buying a four-post drafting table which has a sturdier base and a large table-top.
Height - Drafting tables vary in height and it is important to consider as it can often determine the degree of comfort for users. If your work style demands some level of variation, it is advisable to go for drawing tables that has an adjustable height which can be easily lowered to suit your need.
Drafting Table FAQ
Q: What is a drafting table?
A: A Drafting table is a kind of multi-purpose desk which can be used for drawing, writing, sketching and drafting technical illustrations on a large sheet of paper. It also consists of a rigid leg support and a table top that can be moved so that it slopes at different angles. It is designed for the specific use of architectural and engineering drafting. It comes in various top sizes and vertical adjustments considerations.  Newer models of drafting tables are being designed with steel frames and a system of linkages that allow you to change the angle of the board by depressing and releasing a foot pedal.
Q: Do architects still use drafting tables?
A: Though some architects now opt for the computer-aided design software, many others still use drafting tables for their designs as it enhances spontaneous creativity which produces excellent results. The use of drafting tables are not limited to professionals alone as architectural students and apprentices make use of it for studying their profession. Architects still enjoy using the drafting table because of its aesthetic value as most of these tables are designed with artists in mind and also because of its multi-purpose functionality.
A common advantage most drafting boards still have is the ability to tilt the table to allow you view your work from various angles without straining your neck. Also, the use of drafting tables among architects remain popular as some deem it a more secure way of protecting their intellectual property as it is harder to alter or copy hand-created drawings than their electronic equivalent.
Q: What is the height of a drafting table?
A: Because of its multi-purpose use, drafting tables come with various top sizes with different vertical adjustments. To get the perfect size, you should consider the available top sizes and the space of your working area. The standard heights of a drafting table are 24" by 36", 30" by 42", 37.5" by 48" and 37.5" by 48".
Sign Up Now
GET THE VERY BEST OF GEARHUNGRY STRAIGHT TO YOUR INBOX