Best PVA Glues In 2022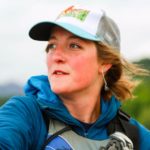 This product guide was written by Josette Deschambeault
Last Updated
June 10, 2020
Josette Deschambeault
Josette is a professional outdoor guide who lives and works in Southeast Alaska, Colorado, and Maine. When she's not rafting, hiking, skiing, or camping with her dog, she writes and edits for multiple outdoor and lifestyle publications.
GearHungry may earn a small commission from affiliate links in this article.
Learn more
Any serious crafter will know how important it is to have a variety of glues at their disposal to help them with a wide range of tasks. Still, by far, the most important and versatile of the adhesives out there is the universal PVA glue. Great for sticking everything from fabrics to wood or even making slime, no crafter should be without some of the best PVA glue if they want to achieve a vast selection of tasks effortlessly.
But while we know PVA glue is vital for your craft box, whether you're a DIY expert or are just looking for something to do with the kids over the holidays, how do you choose the right PVA glue? There are so many options out there that it's easy to get lost in a sea of polyvinyl acetate glue, PVA craft glue, white or clear PVA glue, waterproof PVA, and so much more. Thankfully, we have a team of craft-loving experts who've scoured the internet to help you find the 9 best PVA glue for any task! You're welcome!
The Best PVA Glue
Never worry about running out of your favorite PVA craft glue with a gallon of polyvinyl acetate glue (the proper name for PVA glue) from Elmer's. Our choice for the best PVA glue available based on the quality of the product and value for money, this white PVA glue is ideal for making slime or sticking together a massive range of materials including paper, wood, fabrics, and even ceramics. The Elmer's Liquid School Glue is even washable and non-toxic, so you don't need to worry about leaving your kids to play or sticking your glued fabrics in the wash. The no-run formula is easy to adjust before it sets and dries clear so you won't have any unattractive glue marks on your finished product. Perfect for home or the classroom, the only limit to what you can make with this PVA glue is your imagination! In case you are looking for the product specifically made for wood, check out our list of the best wood glues on the market.
Key Features:
Washable, safe and nontoxic
No-run formula easy for kids to use
Can be adjusted before setting
Great for home and school use
Creates the ideal white slime base
Specification:
Brand

Elmer's

Model

E340NR

Weight

18.38 pounds
Large pack for multiple uses
Minimum mess thanks to no-run formula
Great for making slime
Dries clear
Washable
Easy to clean up any mess
Not waterproof
Be sure to clean lid completely after use to avoid drying up/sticking
AmazonBasiscs All-Purpose Liquid Washable White PVA Glue
Although this might not be the cheapest bottle of PVA glue on our list… having a whole gallon of PVA for under $15 certainly hits the spot when it comes to value for money in our eyes! Coming from the AmazonBasics range, this school glue should be a staple in every craft cupboard thanks to the versatility, affordability, and sheer volume that you receive here! All-Purpose Liquid Washable White PVA Glue is ideal for sticking anything, including paper, wood, ceramics, paper, and more, plus it makes some impressive Slime. Perfect to have in your pencil case, for your local crafts group, or just for sticking in the cupboard at home for those rainy days or personal tasks, you'll always be pleased to have a bottle of PVA glue on hand. Non-running, fast-drying, and adjustable up to the moment it dries, this washable white PVA glue makes cleaning up after a messy crafting day easier than ever. It would also make a cool birthday gift for ids and your creative friends.
Key Features:
Generous quantity accommodates larger projects and classrooms
Can be used for refilling smaller bottles
Effectively adheres items together and dries rapidly
Bonds with paper, wood, ceramics, fabric, and more
Easily washes away from hands and clothes
Specification:
Brand

AmazonBasics

Model

AW1GAL

Weight

9.83 pounds
Makes excellent slime
Versatile
Dries quickly and clear
Easy clean-up
Large quantity
Non-toxic
Be sure to pack away properly to prevent drying
May need to be decantated for easier use as no easy-pour spout
Elmer's Liquid Washable and Clear PVA Glue
Our next option is perfect for making slime or sticking together materials without making the glue too visible. This crystal-clear PVA glue is an excellent addition to your craft cupboard. This Elmer's Liquid Washable and Clear PVA Glue is suitable for a wide range of uses and comes in a smaller bottle than the Elmer's PVA glue we choose as our best PVA glue option for the less serious crafters who perhaps don't need an entire gallon of glue hanging around their homes! Of course, this polyvinyl acetate glue is safe, washable, and non-toxic, so you can confidently use it with your kids for some incredibly fun afternoons without worrying about harming them or a stressful clean-up after. The glue is conveniently repositionable before it sets. Hence, you get a second chance if you've been a bit heavy-handed during application and the bottle has a handy easy-use applicator to help you get the best results the first time.  To find more quality products like this, check out our guide to the best glue guns.
Key Features:
Creates the ideal clear slime base
Perfect for paper, wood, fabric, ceramics, and more
Add color to make amazing custom slime
Washable, safe, and non-toxic
Can be adjusted before setting
Specification:
Brand

Elmer's

Model

2024691

Weight

2024691
Perfectly clear PVA glue
Washable for easy clean-up
A little goes a long way
Non-toxic
Great on a wide range of materials
Fast drying
Good consistency
Fairly strong smell
Be wary of packaging from some sellers
Some batches may have a slightly tinted appearance and not be completely clear particularly in the bigger options
Not quite as firm as Elmer's white PVA glue
Created for "The toughest jobs on planet Earth," Gorilla Glue is our go-to when we need something to stick and stay stuck and a simple glue stick just wouldn't do. One of the strongest glues available, Gorilla PVA Glue, is our Premium Pick of the best PVA glues available. This particular variation of the well-known and trusted brand is a crystal-clear PVA glue with an applicator that makes applying the adhesive to exactly where you need it easier than ever. Non-foaming and water-resistant, whether you're repairing a vase or building a birdhouse, this polyvinyl glue is up for any task. It can deal with a variety of weathers for outdoor or indoor use (water-resistant, not waterproof PVA, so suitable for intermittent exposure to water but not a continuous soak). Capable of bonding with almost any material or surface, a small bottle of Gorilla Glue really does go a long way for all your sticking needs!
Key Features:
Easy to use & fast drying
Non-foaming for a smooth finish
Convenient and accurate applicator tip
Water-resistant for indoor and outdoor use
Bonds virtually anything you want to work with
Specification:
Brand

Gorilla

Model

4537503

Weight

4.8 ounces
Actually clear
Fast drying
Bonds with almost everything
Easy application
Doesn't foam up
Water and heat resistant so suitable for a wide range of tasks indoors and outdoors
A little goes a long way
Be aware of multi-packs that might not be as good value for money as expected
May be difficult for people with hand/wrist issues such as arthritis to squeeze the bottle
Be sure to allow the glue to dry completely
Elmer's All-Purpose Extra-Strong Liquid PVA Glue
Anyone who's been paying attention to our buying guide for the best PVA glues available will have noticed that this is our third Elmer's polyvinyl glue to make it on the list. That's indicative of the quality and testimony of the excellent reputation and exceptional level of PVA craft glue created by this company. Our third and final option from Elmer's is their Extra-Strong Liquid Glue that's designed to bond to almost anything including paper, fabric, wood, ceramics, and even leather to let you create or repair almost anything you can dream of. The safe and non-toxic formula makes this a great PVA craft glue to use with the kids and the fast-drying capabilities mean you don't need to worry about messing up your projects by moving them too quickly. A great addition for a whole range of applications from the classroom to your workshop, this multi-purpose PVA glue offers reliable results, whether you're repairing your folding table or making slime.
Key Features:
Bonds to paper, fabric, wood, ceramics, leather, and more
Safe, non-toxic, and quick-drying formula
Easy to apply nozzle tip bottle
Perfect for crafts, repairs, and projects
Ideal for use in the kitchen, workshop, den, and garage
Specification:
Brand

Elmer's

Model

E1321

Weight

1 pound
Great for a whole range of uses
A little goes a long way
Easy clean-up even once dry
Soluble in water
Strong bonding
Convenient opening for easy application
Not waterproof PVA glue
Be wary of packing as some may have loose lids in shipping
Be sure to pack away properly to avoid drying out/mold
Books By Hand pH Neutral PVA Adhesive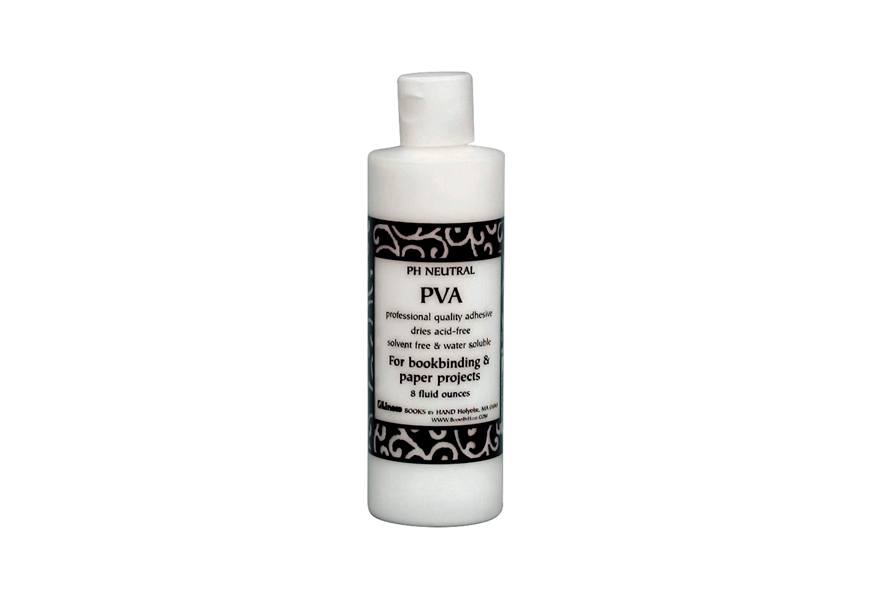 Ideal for bookbinding and paper projects, this pH Neutral PVA Adhesive is perfect for all your paper-based sticking needs, so whether you're writing and creating your own novel or fancy making something artistic with paper, this PVA craft glue will be all you need. The polyvinyl acetate glue is water-soluble, which makes cleaning up after you've finished your tasks easier than ever and you don't need to worry about spending hours scrubbing messy glue off your table like with super glue. The adhesive can even be thinned with water to extend drying time if you want a little more time to make the finishing touches on your project. Otherwise, it dries quickly and clear so you can be sure of a great result every time. The solvent and acid-free formula in this PVA adhesive can bond with most porous surfaces for a solid, reliable grip that won't become brittle with age.
Key Features:
pH neutral, acid-free polyvinyl acetate glue
Dries fast and clear
Can be thinned with water for extended drying times
Reversible
Water-soluble and solvent-free
Specification:
Brand

Books by Hand

Model

BBHM217

Weight

10.2 ounces
Perfect for bookbinding
Slow to dry out
Easy to apply
Fast drying
White PVA glue that dries to clear
High tack
Strong binding
Specifically designed for paper bonding so might not be suitable for other tasks
Might need a small paintbrush for dainty tasks
Lineco Books by Hand pH Neutral Polyvinyl Glue
Similarly to number 6 from our best PVA glue buying guide, this Lineco Books by Hand Polyvinyl Glue is completely pH neutral and explicitly designed with bookbinding and paper projects in mind. It offers you full confidence whether you're repairing a broken book spine or creating a paper mache masterpiece. The PVA adhesive is totally acid-free, so it won't harm the pages of your favorite novel or a delicate bible and has non-yellowing properties to keep your paper in the best possible condition no matter how often you need to apply more. The white PVA glue allows you to see exactly where the glue has been used and dries to clear, so the seams are almost invisible. What's more, the polyvinyl glue is water-soluble for easy clean-up and can be thinned with water to increase the drying time if you want a little longer to make those finishing touches. Created and made in the USA, this PVA adhesive is everything you'll need and more for any paper project.
Key Features:
Archival material created and made in the USA
pH neutral and acid-free
Water-soluble/thin with water to increase drying time
Fast drying
Contains non-yellowing properties and dries to clear
Specification:
Brand

Lineco

Model

FBA_BBHM227

Weight

1.25 pounds
Won't damage your books or paper
Easy to spread and apply
Fast drying
Dries clear and almost invisible
Non-yellowing and acid-free
Strong adhesive
Easy clean-up
May need a fine applicator bottle or paintbrush for dainty tasks
Thin liquid so use sparingly
Remains tacky for up to 24 hours
Mont Marte PVA Craft Glue 3-Pack
Ideal for classrooms, your local craft group, or just in your home craft room, this set of 3 PVA adhesive bottles for under $20 offers you an almost unlimited number of projects to create and enjoy. Whether you fancy using some PVA craft glue to try your hand at making slime, need to repair your wobbly beach chair leg, fancy giving your couch or bed headboard a new look with some fabrics, Mont Marte PVA Craft Glue is everything you'll need to make your crafty dreams a reality. The white PVA glue dries to clear, so there are no unsightly marks on your artwork and the strong PVA adhesive properties will effortlessly bond to a vast range of materials including paper, wood, display board, fabric, and more. The bottleneck of each container is sealed with a foam stick, so you don't need to worry about the glue spilling out during use and the transparent cap will keep your PVA glue sticky for longer.
Key Features:
White PVA glue turns transparent once dried
Fine tip for delicate application
Bottleneck sealed with foam stick to prevent spillages
Non-toxic and safe
Useable on paper, wood, display board, fabric, and more
Specification:
Brand

Mont Marte

Weight

1.85 pounds
Cruelty-free and vegan
Doesn't yellow in sunlight
Acid-free, non-toxic, safe glue
Dries clear
Dries quickly
Cleans off easily with water
Fine tip for precision applications
Non-runny
Thick PVA glue might not be suitable for light paper or fast movement
Can't be balanced upside down
Sturdy bottle can make it tricky to squeeze out the thick glue
Colorations Washable Clear PVA Glue
This value-sized bottle of clear PVA glue is excellent for kids and adults alike thanks to its safe, non-toxic formula and washability that makes cleaning up after messy activities easy using only soap and water. An effective PVA adhesive that sticks firmly to a range of materials, including paper, wood, felt, foam, and so much more, this Colorations Washable Clear PVA Glue offers users plenty of opportunities to let their creative sides run free. The non-toxic polyvinyl glue is totally safe for kids to use and is free from latex, gluten, nuts, dairy, and almost any other allergens so you can be sure the whole family (or classroom) will be totally safe whether you're making an impressive sculpture or trying your hand at the Slime craze that's sweeping the nation! What's more, this PVA craft glue is even biodegradable, so not only is it safe for the household, but it's also safe for the planet… Everyone wins! For more products to make your projects fun and easy, check out our choice of top craft scissors.
Key Features:
Clear PVA glue
Safe and non-toxic
Free from most allergens including latex, gluten, and dairy
Washable – remove with soap and water
Adheres to a wide range of surfaces including paper, wood, felt, foam, and much more
Specification:
Brand

Colorations

Model

NGL

Weight

8.43 pounds
Dries clear with no yellowish tint
Works great for making slime
Strong sticking powers
Free from most allergens
Safe to use
Easy to remove from clothes or skin with soapy water
Can have a strong smell
May need to sit for a while to remove bubbles formed during shipping
Can be overactivated during Slime making
PVA Glue FAQ
Q: What is PVA glue?
A: Now that you've checked out some of our favorite options for the best PVA glue that you can buy today, you might still be asking yourself, "but what is PVA glue?". Well, we can answer that!
The formal answer to "what is PVA glue" is that it's a synthetic polymer adhesive that belongs to the polyvinyl esters family and is a type of thermoplastic that's used as an adhesive for porous materials.
But for anyone who doesn't fully understand what that means, PVA is an incredibly versatile type of glue that doesn't give off any strong smells or fumes and is non-toxic for a range of uses. PVA glue is usually clear or white and is a high-performance sealer, primer, bonder, and dust-proofer.
PVA glue can also be called wood glue, white glue, carpenters' glue, and school glue, among other names.
Q: What can PVA glue be used for?
A: One of the most versatile forms of adhesive, PVA glue can be used for a considerable range of bonding tasks. It is often found in bookbinding, arts and crafts, as a wood adhesive and sticking together materials such as fabric or leather. It can also be used for gluing wallpaper, as an envelope adhesive, or even as a drywall primer or filler (when you add sawdust). That's to name just a few tasks that can be accomplished with a good bottle of PVA glue.
In addition to these common uses for PVA glue, you might also have come across slime…
The fun thing that can be made at home with just a few simple ingredients that is taking the nation by storm! For the best Slime results, use a clear PVA glue as the base and you can enjoy hours of fun with the kids or even by yourself.
Q: Is PVA glue waterproof?
A: As PVA is naturally water-soluble (can be dissolved in water), it's unusual to come across a fully waterproof PVA glue. That said, just because you're unlike to find waterproof PVA, some companies have developed PVA adhesive formulas that are water-resistant so you can use this type of glue in outdoor projects as long as the finished product isn't intended for submersion in water.
Water can also be used as a thinner with most PVA adhesives, slowing down the drying time and allowing you more flexibility for delicate tasks.
Q: Is PVA glue toxic?
A: PVA glue is only toxic if ingested, but is entirely non-toxic to the skin, making it a hugely popular adhesive in children's craft projects in particular. One of the reasons PVA glue is so popular is that it doesn't smell or give off any dangerous/toxic fumes, so you can use it safely and handle it with your bare hands. What's more, thanks to the fact that most PVA glues are water-soluble, it can be easily washed away with soapy water, so you don't need to worry about making a mess or using harsh chemicals on your clothes or skin should you spill any.
PVA is also non-acidic, which is one of the things that makes it popular when it comes to woodwork or working with paper in bookbinding or other crafts as it won't damage the material it's being used with. The non-toxic properties of polyvinyl glue are also what makes it such a great Slime base!
Sign Up Now
GET THE VERY BEST OF GEARHUNGRY STRAIGHT TO YOUR INBOX