Best Wood Glues In 2022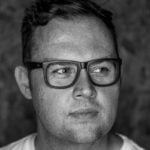 This product guide was written by Chris Worden
Last Updated
November 18, 2018
Chris Worden
Born and raised in Idaho, Chris's sensibilities are a small town, while his life experiences are anything but. He's had the chance to travel the globe with a camera in hand documenting action sports and cultural movements for over 15 years. His love of motorcycles, photography, adventure, and the outdoors has lent itself to a career telling stories and he wouldn't trade that for anything. Chris now resides in a small ski town in central Idaho and when he's not grinding away at his day job, he's feverishly penning articles at night about the products and playgrounds he loves.
GearHungry may earn a small commission from affiliate links in this article.
Learn more
Buying wood glue isn't easy. When you walk into a store or browse online, there are a lot of choices. Prices vary massively, and each glue seems to have a different set of features to offer. So, how do you make that choice? For a start, you need something you can trust. Whether you're a professional carpenter or just fixing a piece of furniture, you can't risk the glue breaking. Then, you need to think about what the glue is going to have to withstand. Is it going to be outside and have to withstand the wind, rain, heat, and cold? Or is it going to have to withstand a lot of weight?
We've done the research to make sure you find the best wood glue for your project. In this list, you'll find the five best wood glues on the market and a breakdown of their features and benefits. You'll also find a detailed buying guide and FAQ section that will tell you how to get the most out of your wood glue and make sure it lasts for years to come.
The Best Wood Glue
If you are familiar with woodwork and wood glues for that matter, you may have read about or experienced the quality of the Gorilla brand of glues. They are known to be strong, resilient and fit for most woodworking purposes. This particular brand of Gorilla glue is loved by many professionals due to the fact that its cross-linking bond feature makes it ideal for various kinds of wood, including natural wood composites as well as materials made of stone, and concrete. What's more, its penetrating adhesive bonds strongly, going about 2 inches deep to create a natural finish for wood. Additionally, as any professional glue should, among other things, be fast-drying, the Gorilla Wood Glue stands tall among many peers in this respect.
With a clamp time of up to just 30 minutes, this adhesive can get cured fully within a short period, mostly 24 hours or even less, so if you're looking for a high-performance adhesive for quick projects, you can rely on the Gorilla Glue to get the job done very fast. Additionally, what makes the Gorilla Glue most ideal, even for outdoor situations is that it is waterproof; being certified by the ANSI/HPVA and rated highly for quality water resistance, you don't need to worry about your glued materials getting loose due to water. Overall, the Gorilla Glue is known for is its safety for indirect food contact and can be used to mend the parts of broken kitchen utensils that do not directly touch food. Our guide tot he best glue sticks features more amazing products like this, so check them out.
Key Features:
Water-based glue with strong bonding quality
Ideal for soft and hardwood types and also works well with natural wood composites
Quick-drying feature: bonds within 30 minutes and cures fully in less than 24 hours
Water-resistant, ideal for both indoor and outdoor use
Specification:
Brand

Gorilla

Model

6200022

Weight

8 ounces
Titebond 1414 III Ultimate Wood Glue
Not many wood glues come with eye-catching features and abilities usually associated with high performing adhesives such as the Titebond 1414. This glue holds piece apart so strongly and is best suited for small projects and for use at home, not to mention it's ease of use. The 1414 works well with different wood types and has a quick-dry feature that ensures you can bond your desired pieces together in no time. And unlike other glues out there, this product does not discolor wood surfaces when used, and to top it all off, no chemical after-smell is left.
Even better, being non-toxic, solvent-free, and FDA approved for indirect food contact, you are guaranteed safe domestic use. And for exterior applications, the 1414 bonds strongly and holds well against water or moist, made possible by its ANSI/HPVA Type 1 water-resistant feature. On the whole, Titebond's Ultimate Wood glue is best for small projects that require quick fixing, using its strong initial tact to keep the wood bonded for a long time. You may also like some of the best PVA glues from our list, so check them out.
Key Features:
Quick-drying time – gets fully baked in no time
Resistant to water and moist conditions
Can be used on multiple wood surfaces as well as for indoor and outdoor use
Safe and harmless for indirect food contact.
Specification:
Brand

Titebond

Model

1414

Weight

1.25 pounds
Elmer's E7310 Carpenter's Wood Glue Max
Getting a gluing job done within a short period of time can be frustrating if your chosen adhesive is not as quick-drying, water-resistant and easy to apply, especially in tight places. That is why for such jobs, you need an adhesive that guarantees a superior finish for long-lasting effects like the Elmer's 7310; this is a proper carpenter's glue suited for all kinds of jobs and for all types of wood surfaces. Coming from a family of quality wood glues popularly seen in most workshops, Elmer's E7310 glue bonds strongly and firmly, combines superior adhesion to hold wood fibers together for a long time. And with a clamping time of between 20 and 30 minutes, you can get your projects done quickly and move on to other things; as it needs just about 24 hours for the bond to get fully baked and permanent.
Additionally, this glue is non-toxic and does not release toxic fumes when used. Fully resistant to heat, water, mold, and mildew, you can paint or spray your wood surfaces and it will dry off in no time; so, you can be confident of the parts holding unbreakably together. And for excess glue that sticks out after use, you can use a damp cloth to clean easily, leaving your wood surface as good as new. Overall, the 7310 has been designed for convenient use in tight spaces and comes in an ergonomically designed flat nozzle to make it super easy to use in areas that are fiddly.
Key Features:
Water and heat resistant adhesive for strong and long-lasting bond
Ergonomic design for easy application in tight spaces
Quick clamp time of between 20 and 30 minutes – dries permanently within 24 hours
Works well with various wood types – does not emit harmful toxic fumes
Specification:
Brand

Elmer's

Model

E7310

Weight

1 pounds
As you may well be aware, getting good wood glue for all kinds of projects is not so tough, with many options out there. However, what can get quite tricky is finding one that cures quickly, has a superior bonding strength, and does not leave a messy residue. If you are fond of clear glues and are looking for one that can guarantee the best, long-lasting results, look no further than the Gorilla Clear Glue. The obvious advantage clear glues have over other concentrated ones is that it leaves surfaces looking clean and visible after use. This Clear Glue is noted for that and is ideal for all kinds of bonding work; whether indoor, outdoor, DIY or professional. Being a non-foamy glue, this product is also famed for its quick-drying ability, working to bond surfaces together tightly in just a few minutes after use. What's more, the bond gets cured within a couple of hours, and like most glues, it cures fully within a day.
It is also resistant to water, so if you happen to have an accidental spillage whilst working, be rest assured it would not affect the bond. Also, for the dampness and moisture typically associated with outside conditions, this clear glue does pretty well to maintain its professional and strong bond despite those conditions. Even better; the Gorilla Clear Glue does not emit toxic fumes as most chemicals do and is completely safe for use around the home. An important feature to note is that this adhesive does not spill easily and is not quite messy like similar products are.
Key Features:
Clear, non-foaming glue for any kind of binding work
Strong bond ideal for quick projects
Quick-drying time – bonds within 2 hours and cures within a day
Easy to apply, does not leave a messy residue
Specification:
Brand

Gorilla

Model

4572502

Weight

7.5 ounces
Franklin International 5005 Titebond II Premium Wood Glue
The eagle-eyed readers amongst you will have noticed that this glue has a similar name to the last one. In fact, Franklin International 5005 Titebond II is the premium version of the last glue that we talked about in the last section. It's slightly cheaper than the Titebond 3 Ultimate glue but is still an impressive wood glue. The reason it is cheaper is the fact that this is the water-resistant version. It doesn't provide the same level of waterproofing but can still withstand moisture. So, it's perfect for projects that are going to reside indoors or will only have limited exposure to the elements. We would definitely recommend saving your money if you don't think you need the full waterproof version.
Like the Titebond Type 3 glue, it is FDA approved for indirect food contact, so it could be perfect for making a chopping board or gluing together kitchen furniture. Plus, it can be easily cleaned up with water. This means that, if you apply too much glue to the joint, you can wipe it down quickly and easily without ruining the wood. It also looks fantastic when you sand it down, which makes it perfect for detailed carpentry projects.
It doesn't leave you as much time to adjust the wood as the Titebond Type 3, but you still have around 5 minutes. This is still one of the best wood glues around, and if you want to save a little bit of money, it is well worth buying instead of the more expensive version. Just keep in mind that it isn't going to withstand the elements quite as well and therefore won't last as long. Find more great products like this by checking out our guide to the best glue guns.
Key Features:
Strong initial tack
Non-toxic, no harmful fumes
FDA approved indirect food contact
ANSI Type 2 water resistant
Specification:
Brand

Titebond

Model

5005

Weight

2.28 pounds
Evo-Stik Resin W Exterior Weatherproof Wood Glue
Evo-Stik is well known for making serious adhesives. Their products are regularly used in the construction industry, so you know that they can make a pretty strong glue. That's why we've chosen the Evo-Stik Weatherproof Wood Adhesive as our premium product in this list. It costs a bit more than its competitors, but you get your money's worth in strength. It's an extra-strong adhesive that bonds considerably stronger than the wood itself. That means, if it ever snaps or breaks, it's because the wood has failed, not the glue.
This fast-drying wood glue actually sets in five to ten minutes. That means, if you are gluing in a rush or gluing many items together, this could be the product for you. To fully set it takes around 24 hours, in which times it dries completely clear. This gives you a quality finish that shouldn't ruin the quality of the woodwork. Even if you are left with some excess glue on the wood, it's very easy to sand down. Plus, you can paint over it or even stain it to match the wood color.
It is sold as a weatherproof wood glue but makes no mention of the ANSI rating system. Without this information, it's difficult to say exactly how well it will cope with exposure to the elements. However, they do say it is suitable for both interior and exterior projects, so it should be absolutely fine. If you are concerned about the weatherproofing capabilities, you should go with an ANSI Type 1 rated glue.
This trade-rated glue is super-strong and reliable wood glue, so if you are looking for something that can really handle the weight, this is a perfect option for your project. Don't forget to check out our guide to the best torque wrenches for more great products like this.
Key Features:
Stronger than the wood
Sets in 5-10 minutes
Can be sanded or painted
Weatherproof
Wood Glue Buying Guide & FAQ
How to remove wood glue from skin
Wood glue is just one of those things that are really difficult to get off your skin. And it's so easy to cover your hands in the stuff when you're trying to glue stuff together. Fortunately, there are a couple of ways that will help get it off. Just using soap and water won't work, you'll just end up with hands that are red raw, and still covered in glue. There are different types of wood glue and they require different methods of cleaning.
Polyurethane adhesive – If you're using a polyurethane-based glue, you will need to get some lacquer thinner to try and prise the glue from your skin. It's probably not going to remove all of the glue, but it should loosen some of it. When you have used the lacquer thinner, you need to just wait for the rest of the glue to come off. It should take a couple of days for the natural oils in your skin to get rid of it.
Latex-based adhesive – Fortunately, removing latex-based wood glue is slightly easier. All you need is a bottle of acetone or methyl ethyl ketone (MEK). Both of these should be available from your local paint store and will quickly remove the wood glue from your skin.
Washing – Once you have removed as much of the wood glue as possible, you need to wash your hand thoroughly with soap and water. Wash up to the elbow, then rinse, and repeat the process. You must make sure that no irritants are left on your skin. If your hands feel dry after the process, you can use a skin moisturizer to bring them back to life.
How to get the best bond with wood glue
Choose the right glue for your project - There are multiple different types of wood glue available, including PVA glue, epoxy, polyurethane glue, hide glue, and cyanoacrylate glue. All of these glues are strong enough to bond wood together, but they all have different advantages. When you are choosing your glue, you need to decide what you need from it. For example, does it need to be waterproof? How quickly do you want it to set? Is there a gap between the pieces of wood to fill?
Make sure the glue is waterproof - For most woodworking projects, it's best to use a waterproof glue. This isn't just for outdoor projects, water can get everywhere, and you don't want it to compromise the strength of your bond.
Put masking tape around your joints - Before you start gluing pieces together, you should cover the parts that won't have glue on them in masking tape. This will prevent excess glue from getting onto these parts and ruining the look of the wood.
Apply glue with a flux brush - Flux brushes are perfect for gluing wood because they are precise and aren't affected by the wood glue itself. Once you have finished spreading the glue, just place it in some water and you can use it again and again. They're available from most plumbing shops.
Don't use too much glue  - The first time you glue wood together you're probably going to use either too little or too much glue. That's just part of the learning curve. Ideally, you should have a little bit of excess glue, but not so much that it's spilling all over your pieces of wood.
Prepare your clamps - To properly glue wood together, you will need to use clamps. To keep these clean, you can cover them in wax paper. This will absorb any excess glue and won't affect your clamps.
Rub the joint together - Before you clamp the wood together, rub the pieces together. This will spread the glue evenly and make sure the whole area is covered.
Attach one thing at a time - Don't try and get too clever by clamping multiple things together. Gluing wood takes time, there are no two ways about it. Glue one piece at a time.
Be patient and let it dry  - Follow the advice on the bottle and then add ten minutes or so. If you want a really solid bond, you are going to have to exercise a little patience.
Shave off excess with a chisel - Once the pieces of wood are firmly glued together, you can shave off any excess glue with a sharp chisel. Don't try and do it with a blunt one because you will get an uneven finish.
Scrub with an abrasive pad - Finally, scrub your joint with an abrasive pad. This will take off anything left behind by the chisel and leave you with a smooth and even finish.
Wood Glue FAQ
Q: What is the best glue to use for wood?
A: There are multiple different types of glue that are suitable for gluing wood together. These include PVA glue, epoxy, polyurethane glue, hide glue, and cyanoacrylate glue. There isn't one that is the 'best' for gluing wood together, but they will all do the job.
Q: Is wood glue the same as PVA glue?
A: PVA is just a type of glue, that is perfect for gluing wood together. It is not the only type of wood glue but can certainly be used for this purpose.
Q: Is wood glue stronger than wood?
A: Yes, the glue used to bond wood together is usually stronger than the wood itself. Of course, this depends on the type of glue and the type of wood in question. But it's safe to say that modern wood glue is very strong.
Q: How long should I clamp glued wood?
A: On your bottle of wood glue, it will normally recommend exactly how long to leave the wood clamped together for. If you are in doubt, leave the wood glued together for 24 hours.
Q: How do you remove glue marks from wood?
A: Wipe with a damp cloth and a small amount of oil. You should only use oil if the wood has been varnished. Keep checking the wood to see if the glue has been removed.
Sign Up Now
GET THE VERY BEST OF GEARHUNGRY STRAIGHT TO YOUR INBOX