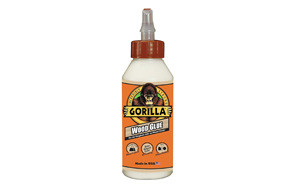 Gorilla Wood Glue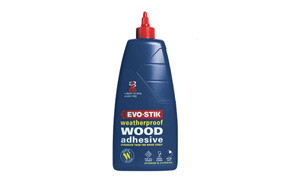 Evo-Stik Resin W Exterior Weatherproof Wood Glue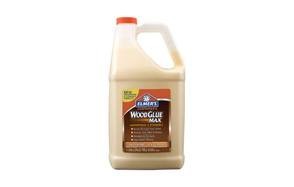 Elmer's E7330 Carpenter's Wood Glue Max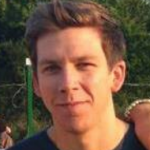 Buying wood glue isn't easy. When you walk into a store or browse online, there are a lot of choices. Prices vary massively, and each glue seems to have a different set of features to offer. So, how do you make that choice? For a start, you need something you can trust. Whether you're a professional carpenter or just fixing a piece of furniture, you can't risk the glue breaking. Then, you need to think about what the glue is going to have to withstand. Is it going to be outside and have to withstand the wind, rain, heat, and cold? Or is it going to have to withstand a lot of weight?
We've done the research to make sure you find the best wood glue for your project. In this list, you'll find the five best wood glues on the market and a breakdown of their features and benefits. You'll also find a detailed buying guide and FAQ section that will tell you how to get the most out of your wood glue and make sure it lasts for years to come.
The Best Wood Glue
Wood Glue Buying Guide & FAQ
How to remove wood glue from skin
Wood glue is just one of those things that are really difficult to get off your skin. And it's so easy to cover your hands in the stuff when you're trying to glue stuff together. Fortunately, there are a couple of ways that will help get it off. Just using soap and water won't work, you'll just end up with hands that are red raw, and still covered in glue. There are different types of wood glue and they require different methods of cleaning.
Polyurethane adhesive – If you're using a polyurethane-based glue, you will need to get some lacquer thinner to try and prise the glue from your skin. It's probably not going to remove all of the glue, but it should loosen some of it. When you have used the lacquer thinner, you need to just wait for the rest of the glue to come off. It should take a couple of days for the natural oils in your skin to get rid of it.
Latex-based adhesive – Fortunately, removing latex-based wood glue is slightly easier. All you need is a bottle of acetone or methyl ethyl ketone (MEK). Both of these should be available from your local paint store and will quickly remove the wood glue from your skin.
Washing – Once you have removed as much of the wood glue as possible, you need to wash your hand thoroughly with soap and water. Wash up to the elbow, then rinse, and repeat the process. You must make sure that no irritants are left on your skin. If your hands feel dry after the process, you can use a skin moisturizer to bring them back to life.

How to get the best bond with wood glue
Choose the right glue for your project - There are multiple different types of wood glue available, including PVA glue, epoxy, polyurethane glue, hide glue, and cyanoacrylate glue. All of these glues are strong enough to bond wood together, but they all have different advantages. When you are choosing your glue, you need to decide what you need from it. For example, does it need to be waterproof? How quickly do you want it to set? Is there a gap between the pieces of wood to fill?
Make sure the glue is waterproof - For most woodworking projects, it's best to use a waterproof glue. This isn't just for outdoor projects, water can get everywhere, and you don't want it to compromise the strength of your bond.
Put masking tape around your joints - Before you start gluing pieces together, you should cover the parts that won't have glue on them in masking tape. This will prevent excess glue from getting onto these parts and ruining the look of the wood.
Apply glue with a flux brush - Flux brushes are perfect for gluing wood because they are precise and aren't affected by the wood glue itself. Once you have finished spreading the glue, just place it in some water and you can use it again and again. They're available from most plumbing shops.
Don't use too much glue  - The first time you glue wood together you're probably going to use either too little or too much glue. That's just part of the learning curve. Ideally, you should have a little bit of excess glue, but not so much that it's spilling all over your pieces of wood.
Prepare your clamps - To properly glue wood together, you will need to use clamps. To keep these clean, you can cover them in wax paper. This will absorb any excess glue and won't affect your clamps.
Rub the joint together - Before you clamp the wood together, rub the pieces together. This will spread the glue evenly and make sure the whole area is covered.
Attach one thing at a time - Don't try and get too clever by clamping multiple things together. Gluing wood takes time, there are no two ways about it. Glue one piece at a time.
Be patient and let it dry  - Follow the advice on the bottle and then add ten minutes or so. If you want a really solid bond, you are going to have to exercise a little patience.
Shave off excess with a chisel - Once the pieces of wood are firmly glued together, you can shave off any excess glue with a sharp chisel. Don't try and do it with a blunt one because you will get an uneven finish.
Scrub with an abrasive pad - Finally, scrub your joint with an abrasive pad. This will take off anything left behind by the chisel and leave you with a smooth and even finish.

Wood Glue FAQ
Q: What is the best glue to use for wood?
A: There are multiple different types of glue that are suitable for gluing wood together. These include PVA glue, epoxy, polyurethane glue, hide glue, and cyanoacrylate glue. There isn't one that is the 'best' for gluing wood together, but they will all do the job.
Q: Is wood glue the same as PVA glue?
A: PVA is just a type of glue, that is perfect for gluing wood together. It is not the only type of wood glue but can certainly be used for this purpose.
Q: Is wood glue stronger than wood?
A: Yes, the glue used to bond wood together is usually stronger than the wood itself. Of course, this depends on the type of glue and the type of wood in question. But it's safe to say that modern wood glue is very strong.
Q: How long should I clamp glued wood?
A: On your bottle of wood glue, it will normally recommend exactly how long to leave the wood clamped together for. If you are in doubt, leave the wood glued together for 24 hours.
Q: How do you remove glue marks from wood?
A: Wipe with a damp cloth and a small amount of oil. You should only use oil if the wood has been varnished. Keep checking the wood to see if the glue has been removed.