Best Home Office Desks In 2022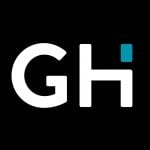 This product guide was written by GearHungry Staff
Last Updated
March 18, 2019
GearHungry Staff
GearHungry Staff posts are a compilation of work by various members of our editorial team. We update old articles regularly to provide you the most current information. You can learn more about our staff
here
.
GearHungry may earn a small commission from affiliate links in this article.
Learn more
No home office is complete without one of the best home office desks to solidify your personal workspace as a hub of productivity, focus, and efficiency, with nosy coworkers, overbearing bosses, and a seemingly never-ending stream of birthdays or team-building exercises completely and mercifully absent.
While those who work the 9 to 5 life may not understand, those who relish in the chance to successfully work-from-home (even if it's just a couple of days a week) realize how essential it is to find the perfect home office furniture, and finding the right home desk is the first place you should start.
Sure, you can have all the smart, minimalist organization accessories, you can have the latest tech, the coolest noise-canceling headphones and most comfortable ergonomic office chair, but these things are useless if you have nowhere to place them.
Because while you're working from home, you still need to be productive, and as much as the freedom of a home office liberates, maintaining what is still essentially an office environment is crucial for continued high performance and success. With an office desk, you have a place to sit down at every day and get to work without distractions, without the pressure of the traditional workplace, and complete your work effectively, efficiently, and all on your own terms, and that's something we're all striving for, right?
The Best Home Office Desk
Tribesigns Computer Home Office Desk
When we first came across the Tribesigns Computer Desk we couldn't believe how cheap it was. There are a lot of cheap desks on Amazon but none that offer the same features and high-quality craftsmanship that you get from Tribesigns. First off, it's worth mentioning that this is a large home office desk – the surface measures 47.2" x 23.6", which is plenty of space to keep your monitor, lamp, keyboard, books, and anything else you might want. Before you go ahead and order one of these, you should definitely ensure that you've got enough space to accommodate it. 
Customers can't get enough of the storage space on this desk. Underneath the main surface, there's an integrated bookshelf that can hold 50+ books. It's shallow enough that it doesn't get in the way of your feet and the perfect height for easy access. Then, above the main desk surface, there are three shelves, perfect for house plants, more books, and other small objects. Desk space is an important consideration in any home office set up, and this one has plenty of it.
The other big attraction is the quality of the construction. You have to put the desk together yourself but the process is pretty simple. The legs and frame are made from heavy-duty metal and the wooden parts are made from standard-particle wood. These materials have been chosen for durability above everything else. However, they've done a great job of making them aesthetically pleasing as well. Be sure to also check out our guide to the best desk clocks for more cool products like this.
Key Features:
Made from E1 standard particle wood 
Heavy-duty metal frame 
Easy assembly 
Integrated bookshelf and shelves 
Dimensions – 47.24" x 23.62" x 55"
Specification:
Brand

Tribesigns

Model

TR-ZM-0037-FBM

Weight

61.2 pounds
Really affordable 
Extra storage options 
Durable materials 
Coavas Writing Computer Home Office Desk
If you're looking for a compact, easily portable, and easily storable desk that also guarantees fantastic value, the Coavas Writing Computer Desk is our selection for the best home office desks that provides all of this at a superb and affordable price. A combination of wooden desk and metal frame legs, it's the perfect option for those short on space, whether in their college dorm room or small home office.
The 19.7" wide surface isn't the largest around, but you can't expect it to be considering the price and purpose, and you'll still get enough space for your laptop or monitor (plus keyboard), your smart notebook, and maybe even a small potted plant to keep you feeling positive. It's also well-built, with a waterproof MDF construction that prevents warping and is durable, ensuring longevity through your studies or as you work on the final key aspects of your new business plan or project.
Even with its moving parts, you'll have no issues with assembly, as it takes just two steps and less than 5 minutes to put everything together, so you can get on with your work as soon as possible. If nothing else, it's certainly easier to put together than IKEA furniture, which is always a bonus.
However, the legs aren't adjustable, which could be an issue if you're working on an uneven surface, but you can work around this with a strategically placed rug, or an old discarded copy of some book you regret even thinking about buying – don't worry, we've all been there. This inability to adjust the height still shouldn't pose too much of a problem even for those blessed with over-average height, and 29.5" legs do their best to accommodate this.
While it may not be the perfect solution for more substantial home office setups, if you need a quick and convenient place to call your central work hub, you're unlikely to find something as easy to use and easy to store as this, especially if your home office needs to double up as a home gym, baby's bedroom, or storage room. You may also be interested in some of the best desk chair mats for carpets from our list, so check them out.
Key Features:
Foldable and portable for easy storage and transportation
Waterproof MDF material is durable and warp resistant
19.7" wide surface is spacious enough for notebooks, laptops, keyboards or monitors
Easy installation in just two steps
Simple but stylish design applicable for all applications
Specification:
Brand

Coavas

Weight

21 pounds
Ideal for work or study in bedroom, home office, living room, dining room or children's room
Lightweight construction for easy movement around the house and out of it
Comfortable even for taller users
Non-adjustable legs may not be suitable for uneven surfaces
Sauder Harbor View Computer Home Office Desk
The perfect desk for those wanting to demonstrate how sophisticated and serious they are (plus those who've watched a few too many Victorian dramas), the Sauder Harbor View Computer Desk may be the only option if you want almost-unlimited storage space and a feeling of absolute superiority.
We jest, of course, and this is a beautiful desk suitable for almost any home office environment and decor and could be the final piece of your productivity puzzle. The desk space is modest, but offers ample room for your monitor, cup of coffee (or tea, or kombucha, or other beverage), while the slide-out keyboard and ergonomic mouse shelf is perfect for minimizing space with something that, we'll admit – takes up a lot of space.
You'll also get three drawers perfect for storing office accessories, stationery, and plans for world domination. These drawers are sturdy and slide out smoothly to ensure anything you need is there in an instant. The back cubby holes are ideal for fast access for reference books, regular books, or just motivational desk toys and trinkets to help you work through problems in your story or code.
As home office desks go, it's the heaviest we've selected (maybe the heaviest ever?) so if you select it as the only desk worth having, make sure you assemble it in the room you plan to work in, otherwise you may end up wishing you'd never purchased such a cursed structure in the first place.
Its salt oak finish is smart and provides and air of tradition to your workspace. Yes, it's large, yes some may see it as a desk that's a little too over the top, maybe even pretentious, and yes, it's expensive. For anyone who needs this tradition and sophistication to inspire the best and brightest productivity within, though, it's worth the money, and as long as you don't start rocking a monocle and talking about nothing but your new desk, any issues people may have with you will soon be forgiven.
Key Features:
Slide out keyboard and mouse shelf with smooth metal runners and safety stops
Three drawers with patented T-lock assembly system and large lower drawer
Storage area behind louver detailed doors ideal for filing or vertical computer towers
Cubby hole and vertical storage compartments
Fast and easy assembly with patented slide-on moldings
Specification:
Brand

Sauder

Model

415109

Weight

185 pounds
Sophisticated salt oak finish
Wide variety of storage solutions for easy office organization
Sturdy construction ensures longevity
Too heavy for a single person to move easily, so pick the right room to built it in
bonVIVO Massimo Writing Desk
Looking at something a little more 21st Century, the bonVIVO Massimo Writing Desk is a stylish option offering a unique product for the modern home. A glass desk that's simple and practical, it's a high contender for one of the most useful writing desks around. The simplistic design ensures it fits anywhere in the home, whether in your office, living room, or bedroom without seeming out of place.
Even though it uses a glass tabletop, it's still durable, as the glass is both shatter-resistant (within reason, so don't test this by smashing it with a hammer) and tempered to ensure longevity and protect it from marks and scratches from pens, notebooks, mugs, and laptops. Beneath the tabletop, the lacquered MDF wood shelf is useful for storing items when not in use, such as notebooks or laptops, but still allows easy access when needed.
The bamboo legs are lightweight but also sturdy, giving you excellent support regardless of the loaded weight, just don't put too much on it though, just in case. However, these legs aren't too stable on an uneven surface, but this could be an issue with assembly, so take care when putting it together.
If you need a minimalist option for your home, this is perhaps the best way to achieve that, and while it is made from glass and white wood, it is easy enough to clean to maintain a smart, simple aesthetic. It's easy to assemble, and it arrives in a secure, solid packaging to guarantee no damage before it even arrives at your door.
It's not the most feature-filled desk around, but anyone who's ever owned a desk knows this isn't what it's all about. If you're in the market for a simple but effective option to fit securely in a tight space without obstructing the rest of your work area, this is a top quality choice bound to inspire some of your greatest ideas. Our handy guide to the best standing desk mats features more great products like this.
Key Features:
Modern writing desk delivers high living and high working comfort
Constructed with a robust and shatter-resistant tempered glass top and lacquered MDF wood shelf beneath
Versatile functionality for variety of applications and demands
Sturdy bamboo legs are lightweight but durable
43.3" workspace is ideal for laptops and notebooks with space for additional stationery, office supplies, and drinks
Specification:
Brand

bonVIVO

Weight

55.1 pounds
Fits perfectly in both traditional and modern settings
Easy to clean and care for maintaining appearance
Simple and straightforward assembly
Legs are not too stable on uneven surfaces
HON BL Laminate Series Office Desk Shell
The HON BL Laminate Series Office Desk Shell is a no-nonsense home office option while still offering versatile customization if you've got the demand (and space) for it. This desk table is constructed with a reliable and durable laminate top designed to cope with and survive years of heavy use, multiple scratches, spills, and stains. If you need to, it's also easy to move from room to room, but we'd probably advise you get someone to help you with this.
Its efficiency metal-to-metal fastening system is perfect for a growing home business or expanding activity hub. It allows you to increase workspace by attaching a return shell, maximizing your options and giving you ample space for simultaneous projects without causing too much clutter. Even without this return shell, the simplistic design allows it to fit comfortably in any room in the house, and you may not even need to expand, as you'll get 60" worth of width to being with.
With a 5-year warranty, you can feel confident you're getting high-quality materials and long-lasting construction for a variety of applications. From writing to working to coding to gaming and beyond, and even though there are no drawers or shelves for organization, we can confidently claim you'll have enough space that there's little chance of cluttering the desktop.
It's easy to put together, taking less than five minutes, but the four attachable panels are heavy, so unless you want to hit the gym all day, every day before it arrives, it may be wise to ask for some help (and there's no shame in that). The packaging is solid and reliable to ensure everything arrives in one piece. Well, four pieces, but you get what we mean.
While it's a little pricier than other options, it's stability and durability makes it worth it and ensures it's prepared to serve you well for years to come.
Key Features:
Reliable and durable option with laminate top to withstand heavy activity, frequent relocation, and scratches, spills, and stains
Efficient metal-to-metal fastening system allows you to expand shell to create L-shaped workstation
Simplistic design fits smartly in any room and environment
High quality materials and construction with a 5-Year warranty
60" width provides ample, versatile workspace for a variety of projects and applications
Specification:
Brand

HON

Model

BSXBL2103ESES

Weight

111.1 pounds
Budget-friendly while still delivering high quality
Slick design is smart, modern, and functional for casual work demands
Heavy-duty materials ensure quality and solid construction
No shelves or drawers may cause cluttered workspace and disorganization
Monarch Specialties White Hollow Core and Silver Office Desk
The Monarch Specialties White Hollow Core and Silver Office Desk is the true epitome of modern and is a superb option for those striving to complete their home office with a real 21st Century design and aesthetic. Its floating worktop surface is cool and different, offering you something a little more unique than standard and traditional desk options.
You'll get ample storage options, with two drawers boasting silver-colored hardware to maintain a minimalist feel. These drawers are perfect for cables, stationery, plugs, and an assortment of other necessary office accessories. A third drawer which is the size of those two other drawers together is also within easy reaching distance and perfect for keeping files safe and organized in your ever-busying life.
While it takes a while to put together, it's simple enough to complete with relative ease and you're unlikely to make a mistake that demands you tear it apart and start over. When completed, the 60" surface is ideal for a variety of most-used items including pens, pencils, erasers, and your personal computer and coffee mug to keep you focused during intricate and demanding projects.
It's the perfect size for most, but the lack of adjustable legs means that taller users may struggle to fit their legs underneath. This is the style, though, and while you may need to buy a new low chair to make it suitable for your home office, you'll relish in the benefits that make this a modern desk for the modern man.
The shipping packaging is reliable, and while that may take a bit of a beating in transit, the parts remain well protected so it arrives in perfect condition. It's the desk that's certain to transform your home office from lazy-college student-chic to determined-and-motivated professional in minutes. Find more great products like this by checking out our guide to the best gaming desks.
Key Features:
Floating worktop surface is modern and stylish but also functional and reliable
Two drawers with silver-colored hardware maintains minimalist aesthetic
Large and spacious third drawer ideal for storing hanging files for easy access
Sleek silver tracking legs offer lots of room under desktop
Contemporary design for the modern office and workspace
Specification:
Brand

Monarch Specialties

Model

I 7081

Weight

96 pounds
Easy assembly, even if it takes a while
Solid and reliable packaging ensures it it delivered damage-free
Back panel helps with cable management and keeps them out of the way
Non-adjustable legs means desk could be too low for taller people
Winsome Wood Mission Home Office Desk
Sometimes, when it comes to building a home office, simplicity is an important factor. Whether you can't afford a huge polished oak desk or you just don't have space, a smaller, more modest desk will have to do it instead. The Winsome Wood Mission Home Office Desk is the ideal humble desk. Humble doesn't have to mean low-quality though. Made from solid beechwood, this is a sturdy workplace. The wood has been treated, to make it more durable, but it's been left with a natural finish that users love.
As we said, simplicity is in this desk's DNA. It has slatted sides and an open back, which makes it look light and unobtrusive. There are no drawers or other storage compartments to get in the way of your knees when you're hunkered up at the desk. In fact, the only real feature worth mentioning in this department is the removable keyboard tray. Designed for PCs, this tray slides in and out, so you can keep your keyboard out of sight when you're not using it. The top of the desk measures 40-inches by 20-inches, so there's not a whole lot of space for lamps, house plants, or pictures of your family (then again, you'll be at home so you can see your family anytime). But, as you can see in the customer reviews, you can fit a whole lot onto this desk if you get creative.
Speaking of customer reviews, the Winsome Wood Mission Home Office Desk is one of the best-reviewed desks on Amazon. It has barely any negative reviews, and the ones that are there are generally about delivery problems and other things that don't relate to the quality of the product. In short, if you're looking for a desk that can weather any storm but won't take up your whole spare room, this is one of the best.
Key Features:
Made from solid beechwood 
Natural finish 
Removable sliding keyboard tray 
Dimensions – 40" x 20" x 30"
Slatted sides and open back
Specification:
Brand

Winsome

Model

81140

Weight

31 pounds
Easy to fit into small spaces 
High-quality materials 
Enough desk space 
VASAGLE Industrial L-Shaped Computer Desk
Corner desks are the ideal way to get the most desk space out of a small room. If you've got a free corner that can accommodate the VASAGLE Industrial L-Shaped Computer Desk, then you will have twice or maybe three times more workspace, without taking up much more room. This desk brings together minimalist industrial design with a stylish wooden countertop, to improve the efficiency and aesthetics of your home office.
Even though this desk looks premium, it's actually really cheap. VASAGLE has carefully selected materials that are inexpensive to manufacture but offer amazing durability and an impressive finish. The desktop is made from particleboard (also known as MDF) and is finished with a walnut coloring. The frame is made from heavy-duty steel, giving the desk a really solid feel and a maximum load capacity of 110 lbs.
On the right side of the desk, there are a couple of integrated shelves, ideal for holding books, documents, and anything else you don't want cluttering up your desktop. The assembly process is relatively easy, thanks to the instructions provided, and VASAGLE is committed to providing excellent customer service after your purchase.
Key Features:
Made from particleboard (MDF)
Heavy-duty metal frame 
L-shaped design 
Two integrated shelves 
100% satisfaction guarantee
Specification:
Brand

VASAGLE

Model

ULWD72X

Weight

55.1 pounds
Tons of desk space 
Cheap, durable materials 
Feels super solid 
Some reports of missing items 
Walker Edison Furniture Company Modern Corner Desk
Next up, we've got one of the most versatile desks on the market. It's sold as an L-shaped desk that fits perfectly into the corner of your office but actually, it's so much more than that. The Walker Edison Furniture Company Modern Corner Desk is designed to be customized to suit your specific needs. You can buy two of these desks and use them side-by-side for a massive two-corner desk. Alternatively, you take the corner piece out and have a shorter L-shaped desk. You can even buy additional shelves to give you more storage room. Basically, with a little bit of creative thinking, you can turn this into an ultra-personal deskspace.
As you can tell by the Amazon Customer Reviews, this desk is often sold as a gaming desk. The sleek black surfaces and customization options appeal to serious gamers that are looking for something to house their multi-monitor setup. The sliding keyboard tray is another big advantage for this use because it leaves more desk space free. Having said that, this would make a great desk for a home office as well. The surfaces are made from tempered safety glass, which is easy to wipe down and looks fantastic. The frame is made from durable steel, which has a powder-coated finish and feels super stable.
Key Features:
Made from tempered glass and powder-coated steel 
Customizable design 
Sliding keyboard tray 
Includes universal CPU stand
Specification:
Brand

Walker Edison Furniture Company

Model

AZ51B29

Weight

57 pounds
Beautiful glass surfaces 
Versatile design 
Solid and stable 
A couple of reports of glass shattering 
Sign Up Now
GET THE VERY BEST OF GEARHUNGRY STRAIGHT TO YOUR INBOX